Caramel custard
Caramel custard
The best way to describe this dish is 'a melt-in-mouth dessert'.
Preparation
For making Caramel: Take a pan and add sugar and water. Keep it in low flame and allow the sugar to melt.
When it turns brown colour, take off from heat.
Pour it in the pan in which you want to make the caramel custard.Spread it in the pan and keep aside.
In another bowl, add eggs and sugar. Beat well till the sugar gets completely dissolved. Now add milk and vanilla essence and mix well.
Strain it and pour on to the pan in which we have spread the caramel. Don't mix.
You can either place the pan in a pressure cooker or in a microwave oven to cook the custard.
Method using a pressure cooker - Pour little water in the pressure cooker. Place the custard pan in it. Close the lid of the cooker, but don't put the weight. Let it simmer for sometime. Check in between whether the custard is cooked or not.
Method using a microwave oven - Pour little water in a baking tray. Place the custard pan in it and place in the oven - convection mode - 190 degree Celsius for 30 minutes. Check in between. Once done, take off from the oven and let it cool.
To de-mold the caramel custard from the pan - Slightly push the edges from the pan using a spoon, as the caramel custard will be stick to the sides. Place a plate on top of the pan. Turn upside down, slightly pat the top and gently remove the pan.
Caramel custard is ready to be served. You can prepare individual portions using small pans.
Nutritional informations:
for 1 serving
/
for 100 g
Nutrition:
Nutritional information for 1 serving (131g)
Carbo:

15g

Total fat:

2.9g

Saturated fat:

1.1g

Proteins:

4.4g

Fibers:

0g

Sugar:

14.8g

ProPoints:

3

SmartPoints:

5

gluten free
Photos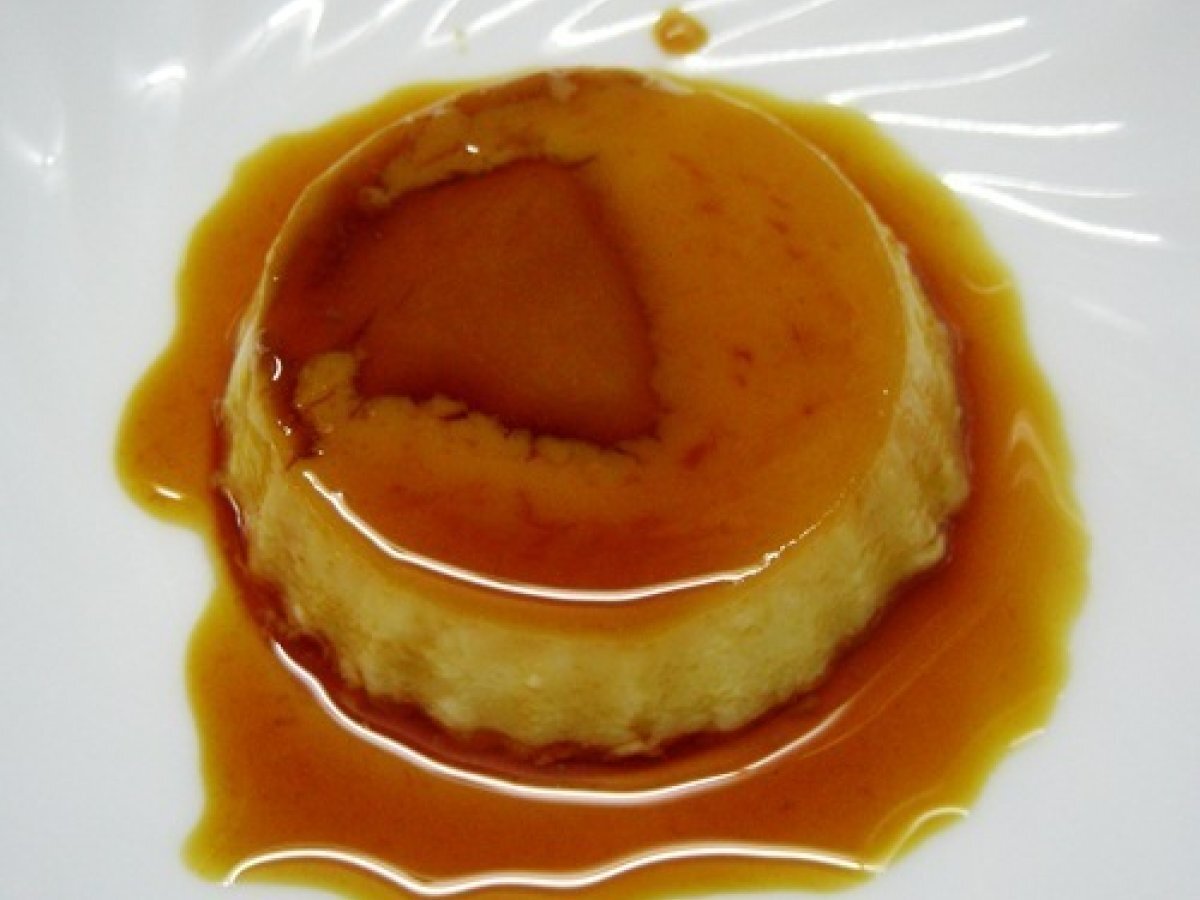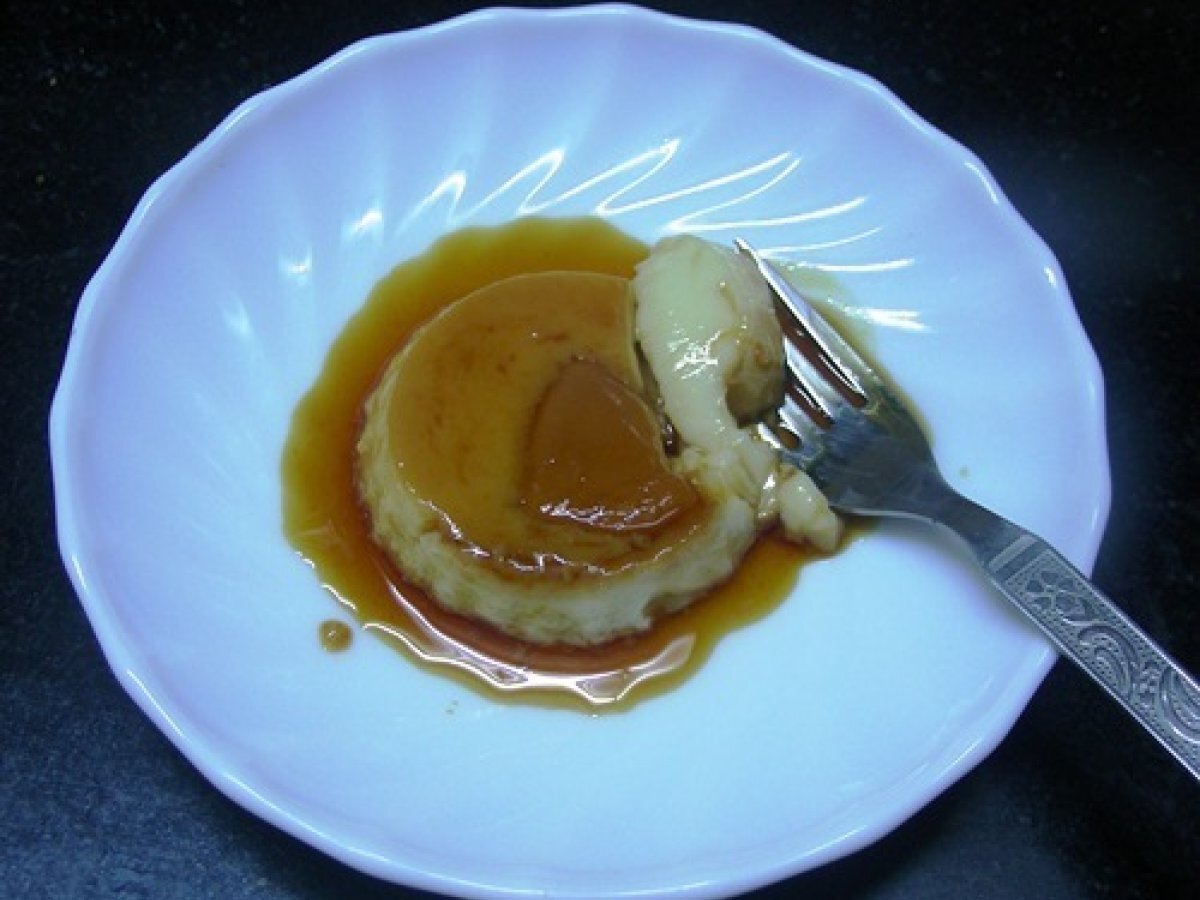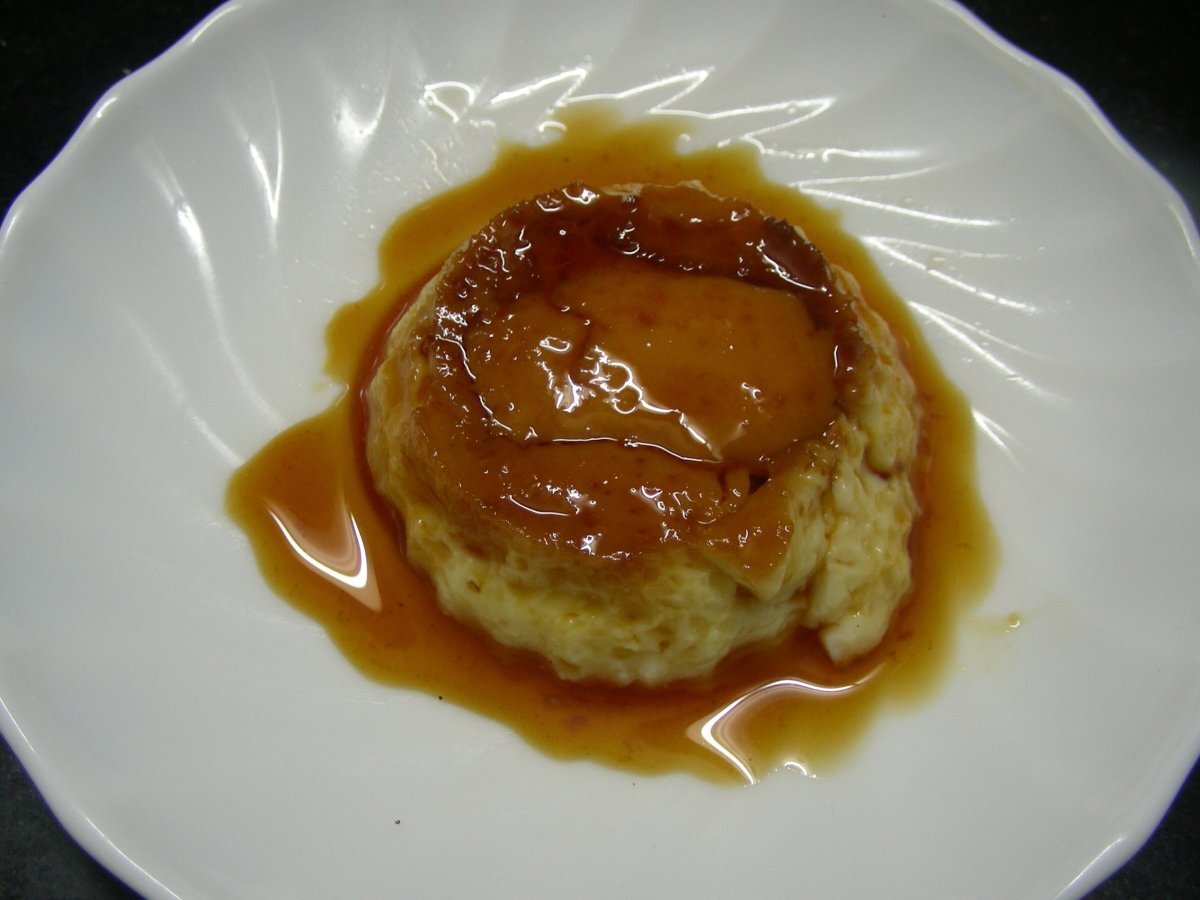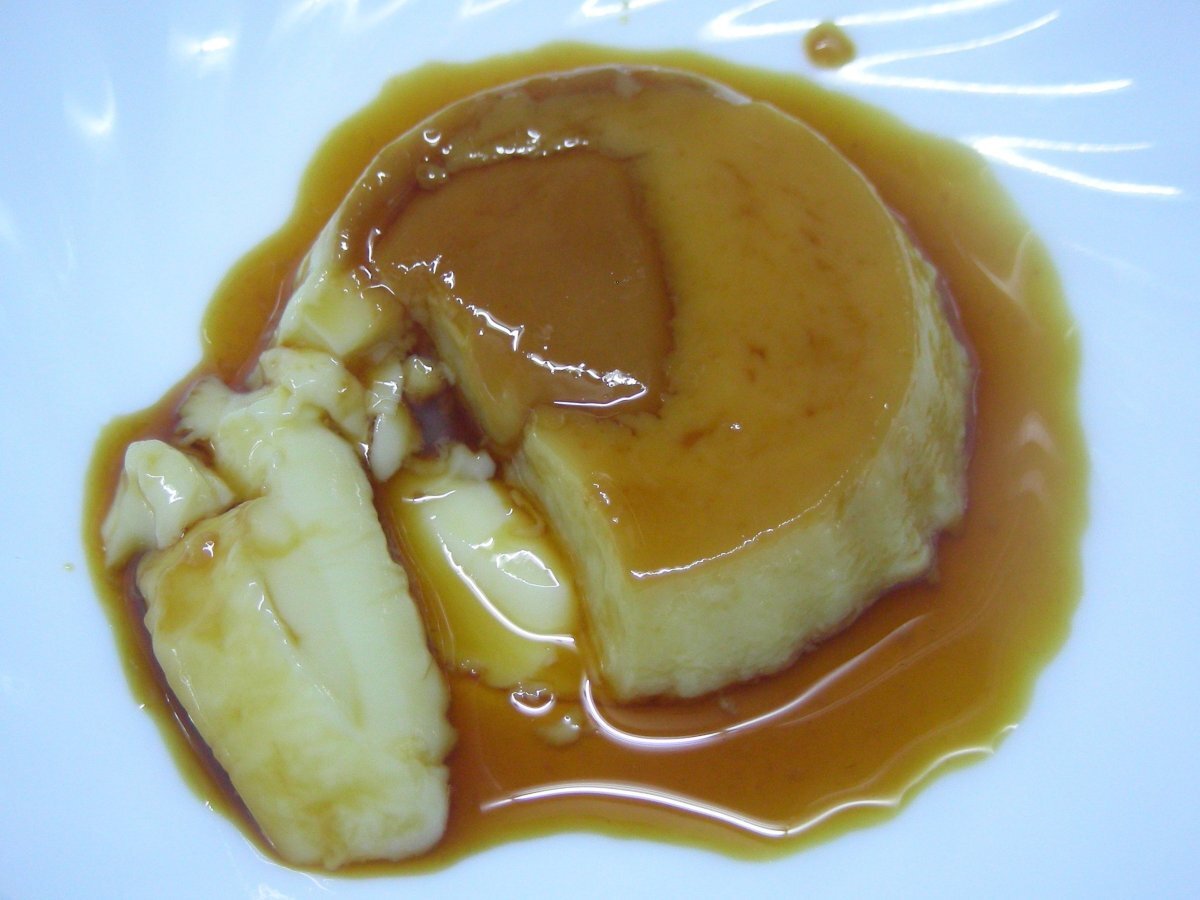 Questions:
You may like
Recipes