Carrot-apple muffins
Carrot-apple muffins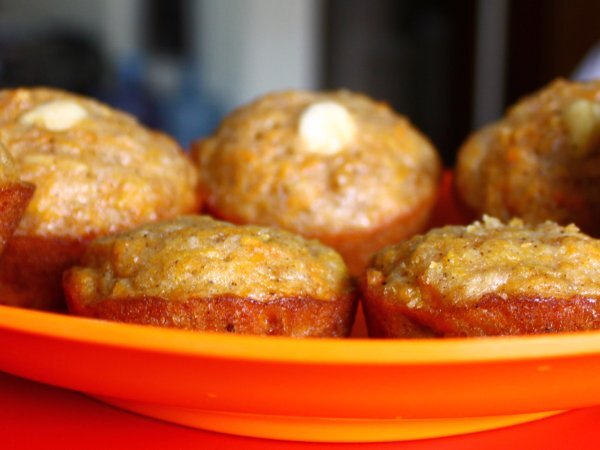 Carrot-Apple Muffins go well with tea or coffee and you can have it anytime of the day. This recipe serves approx 12 muffins.
For this recipe and many more visit my blog at http://myrecipiesmyexperience.blogspot.com/
Preparation
Preheat oven to 180 degrees C (350 degrees F) and place rack in the center of oven. Sieve together flour,baking soda,baking powder,salt, and cinnamon powder in a bowl.

Add sugar and mix all the ingredients together.
In another bowl whisk together eggs, oil, and vanilla essence.
Add the wet ingredients mix to the dry ingredients mix. Give it a gentle stir. Now add the carrot and apple, stir just until moistened. Do not stir much or else the muffin will become hard or tough.
Grease a muffin baking pan with butter or non-stick cooking spray. Transfer the batter to the muffin pan cups. Fill half or little more than half of the muffin cups. You can even garnish it with cashews like I did.

Bake the muffins in for 20-25 minutes or until a toothpick inserted comes at the center comes out clean.
Remove from the oven and let it cool. After around 10 mins remove the muffins on a wire rack and let it cool completely.

Carrot-Apple Muffins are ready to serve.
Questions:
Related recipes
Recipes