Chocolate malva pudding
Chocolate malva pudding
Preparation
Preheat your oven to 180c. Mix all the sauce ingredients together, add to a saucepan and bring to the boil. Simmer for 2 minutes, stirring all the time. Remove from the heat and set aside.
Cream the Butter and Sugar together with a whisk or wooden spoon, until light and creamy. Add the Egg and beat again until light and fluffy. Beat in the Apricot jam.
Add the Bicarb of Soda to the Milk. Sift the Flour and Salt together then add them to the Butter/sugar/egg mixture, along with the Milk. Mix well as you go, then add the Vinegar and mix it in well.
Spoon the mixture into a greased 2 litre ovenproof dish with a lid. (foil will do if you don't have a lid). Pour over 1/2 the sauce, cover and bake for 25 minutes.
Now pour the rest of the sauce over the half cooked pudding and bake uncovered for another 10-15 minutes. When the middle of the pudding is set, it's done. You will see the sauce bubbling up the sides as pictured below.
To make this as a non-chocolate pudding, just leave the Cocoa Powder out of the sauce ingredients and add and extra 1/4 cup of Flour to the pudding mix.
Serve hot with Ice Cream or fresh Cream.
Photos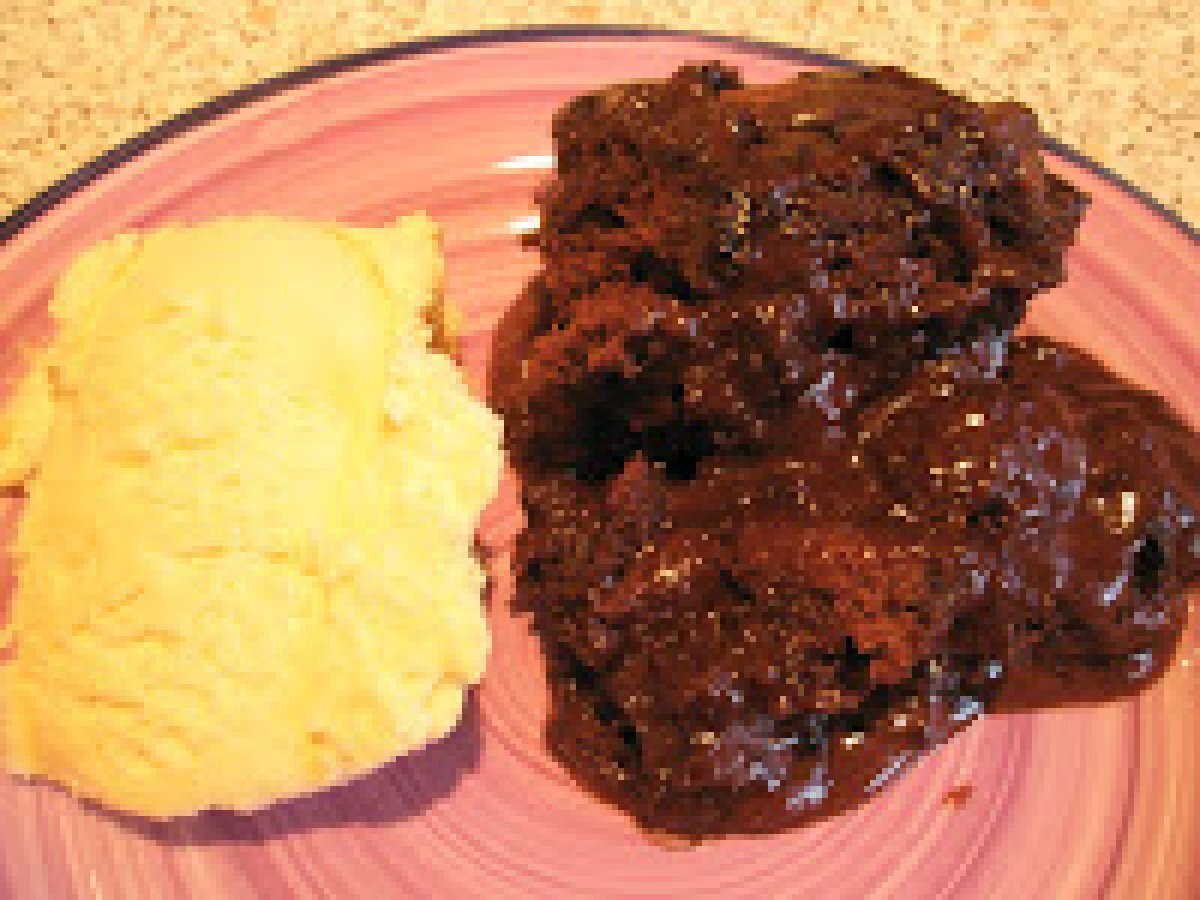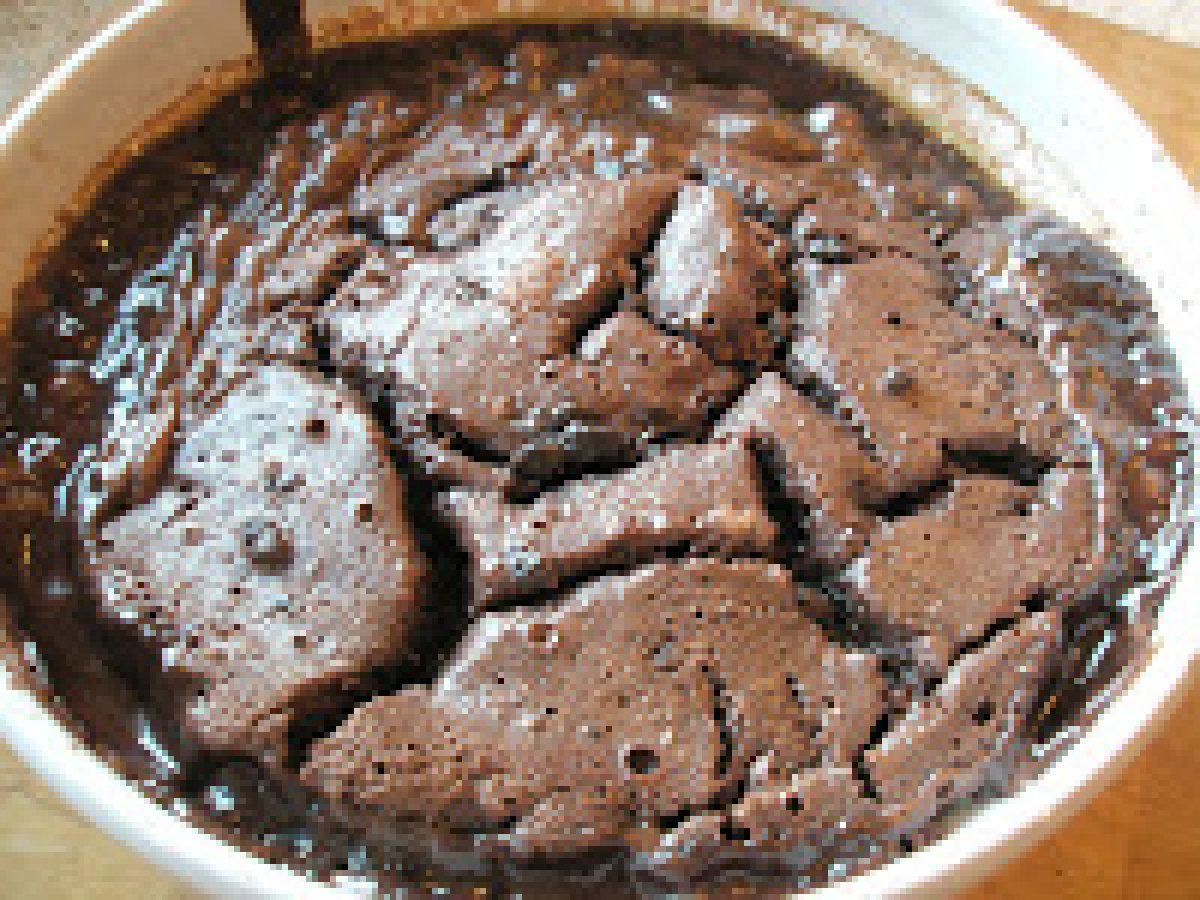 Questions:
You may like
Recipes