Chocole fudge
Chocole fudge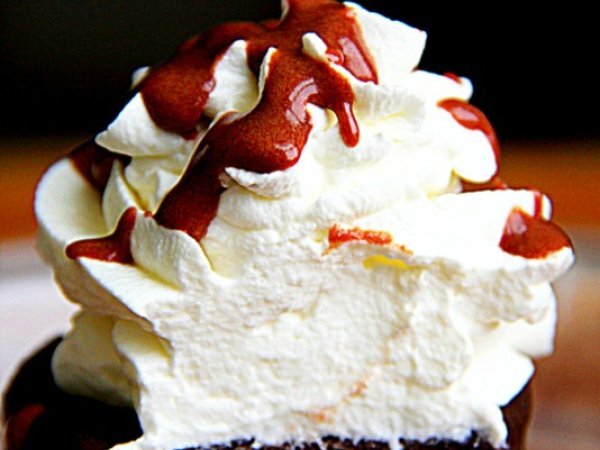 Chocolate fudge is a simple dessert which could be made of two items . One is Ice cream and the other is Chocolate Syrup. You could also sprinkle with candies , chocolate chips tutti frutti's , Cherries ,or dried nuts.

My version of Chocolate Fudge is for Non - Ice cream eaters like me . My recipe of Chocolate Fudge had a Chocolate Cake ,Whipping Cream and Chocolate Ganache . i substituted Chocolate Cake for the ice cream.
Preparation
Base:
Put the Chocolate Cake and Chocolate Butter Cream in the mixer .
Give it a good mix . Scoop it and place it in the dessert bowl.
Topping :
In a clean bowl pour the double cream .
Whip that up till it is fluffy .
Lastly add the icing sugar and whip it till it peaks .
Put it in the piping bag with the preferred nozzle and decorate it on top of the Cake Base.
Garnish -Chocolate Ganache:
In a microwave safe bowl add heavy whipping cream and Semi sweet Chocolate Chips and keep it in the microwave for 15 seconds.
Using a spatula combine it and mix it really well.
Allow it to cool .
Once it is cool down completely . Just pour some Chocolate Ganache on top of the Whipping Cream.
Notes -
I used left over Chocolate cake and chocolate Butter Cream similar way you could use any cake / Butter Cream or Ganache of your choice .
Related recipes
Recipes