Crunchy marble cake
Crunchy marble cake
If it's impossible for you to choose between natural and chocolate cake : make a marble cake ! And what if we said we covered it with a crunchy chocolate and almond mix? Did you ever dreamed about it? We made it !
Preparation
Natural cake batter :
Mix eggs + sugar. Add cream and mix again. Add flour + baking powder + salt and mix. Then, add melted butter, mix and set aside.

Chocolate cake batter :
Repeat the operation but melt butter with chocolate before adding it to the batter. Mix and set aside.

Preheat the oven to 330°F (165°C). Pour the different batters gradually in the greased mold with two different tablespoons. Form waves on top with a spatula.

Bake 50 min at 330°F (165°C). Remove from oven and leave to cool down.

Crunchy pralin crust :
Melt the chocolate and mix it with the praline. Crumble the lacy crepes and mix with them with the chocolate + pralin mix. Add melted butter and mix well.

When the cake is cold, cut the top, remove it and eat it ;-).

Unmold the marble cake. Put a baking sheet in the mold and put the cake inside. Spread the crunchy pralin crust on top. Freeze for 15 minutes.

Almond and chocolate glaze :
Put the almond on a baking sheet and bake for 15 min at 340°F (170°C). Leave to cool down and crush them.

Melt the chocolate. Add oil and mix. Add almond and mix well.

Unmold the cake on a grid (crunchy praline crust downward). Coat the cake with the glaze and refrigerate for 15 minutes.

Let's share this fabulous cake !
Observations:
* You can replace almonds with your favorite nuts.
* You can add vanilla extract or lemon zests to your natural cake batter.
* Use your favorite chocolate to make the glaze !
Photos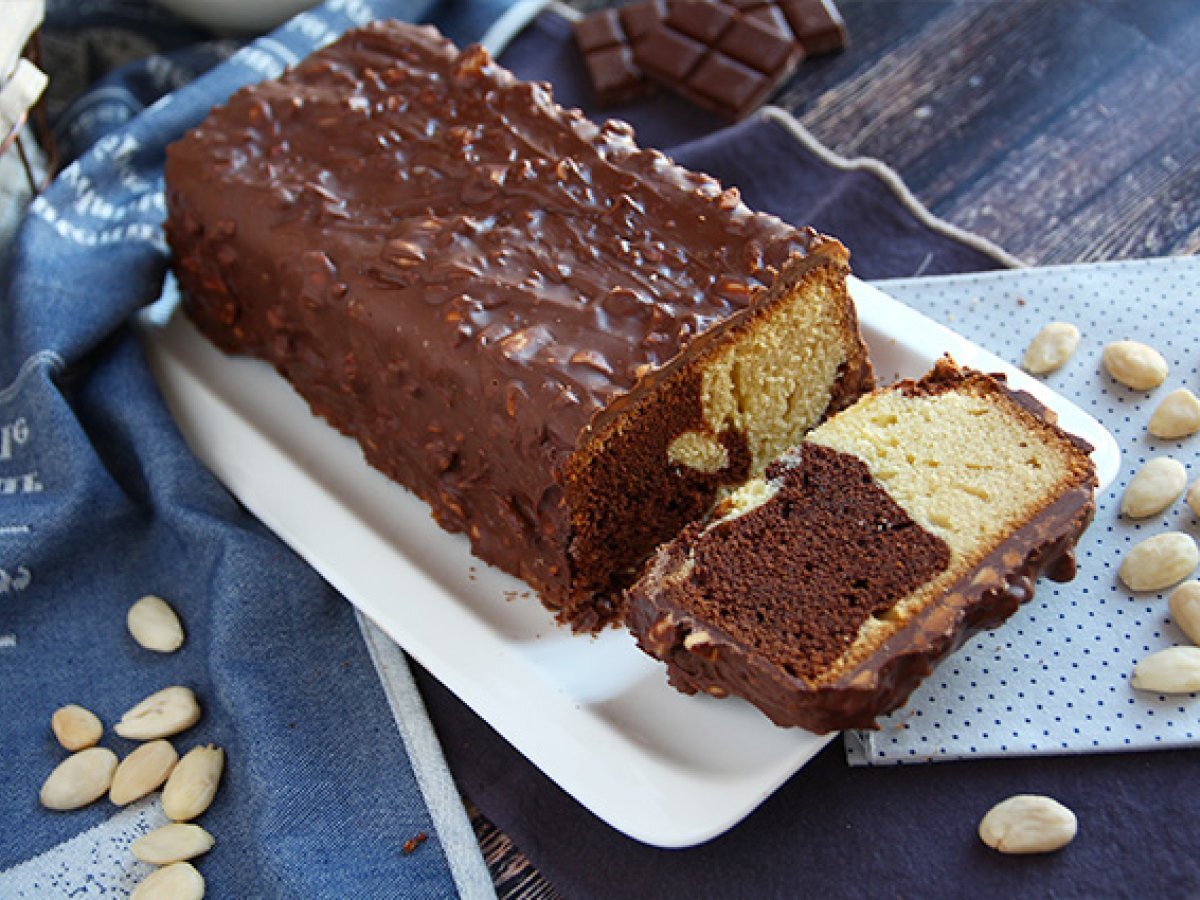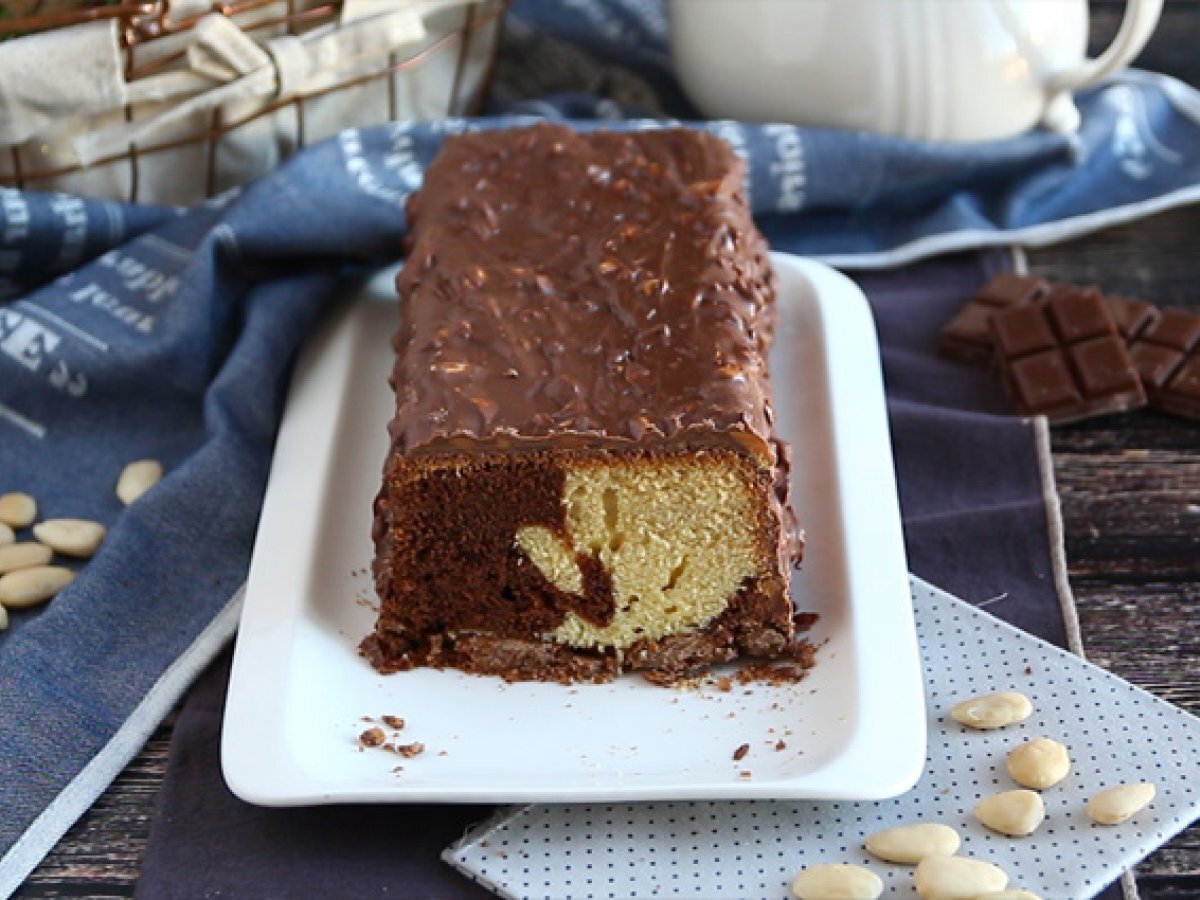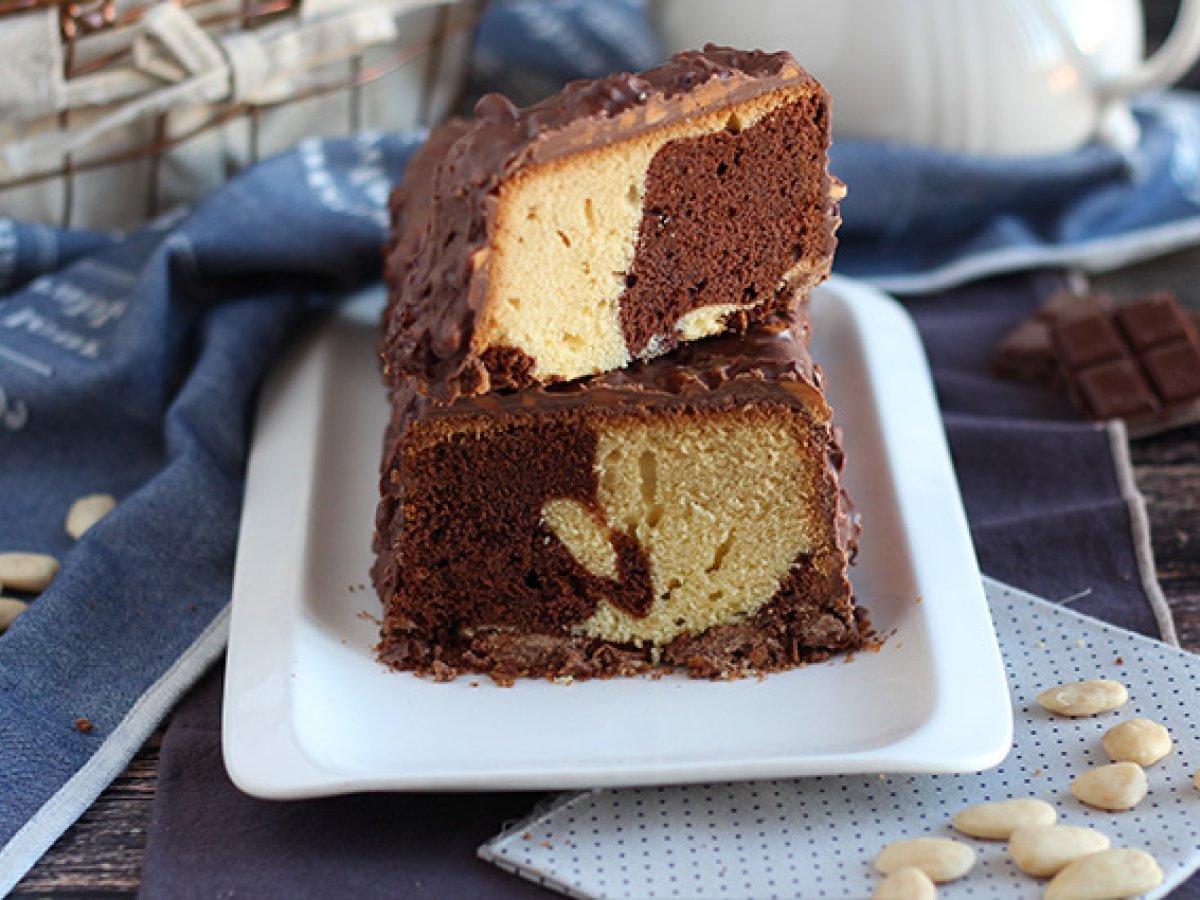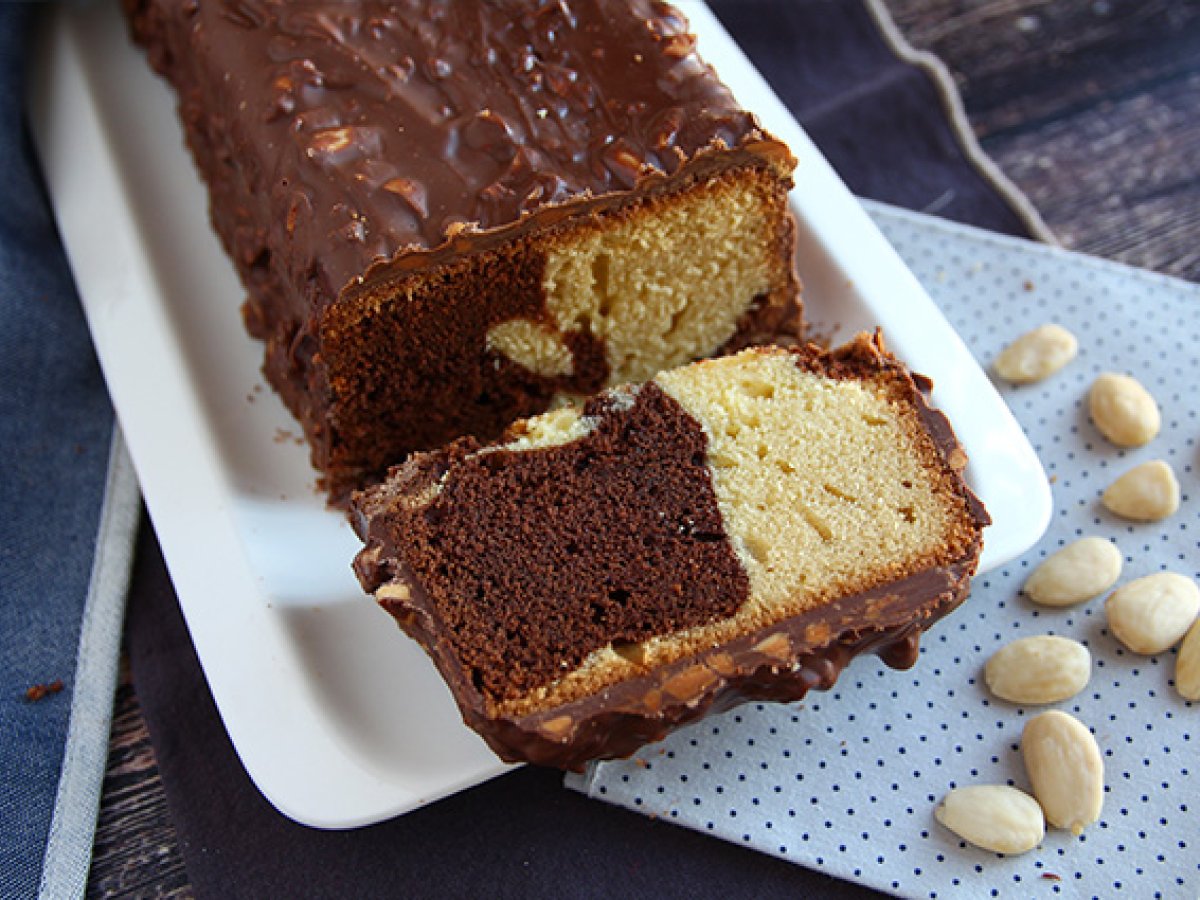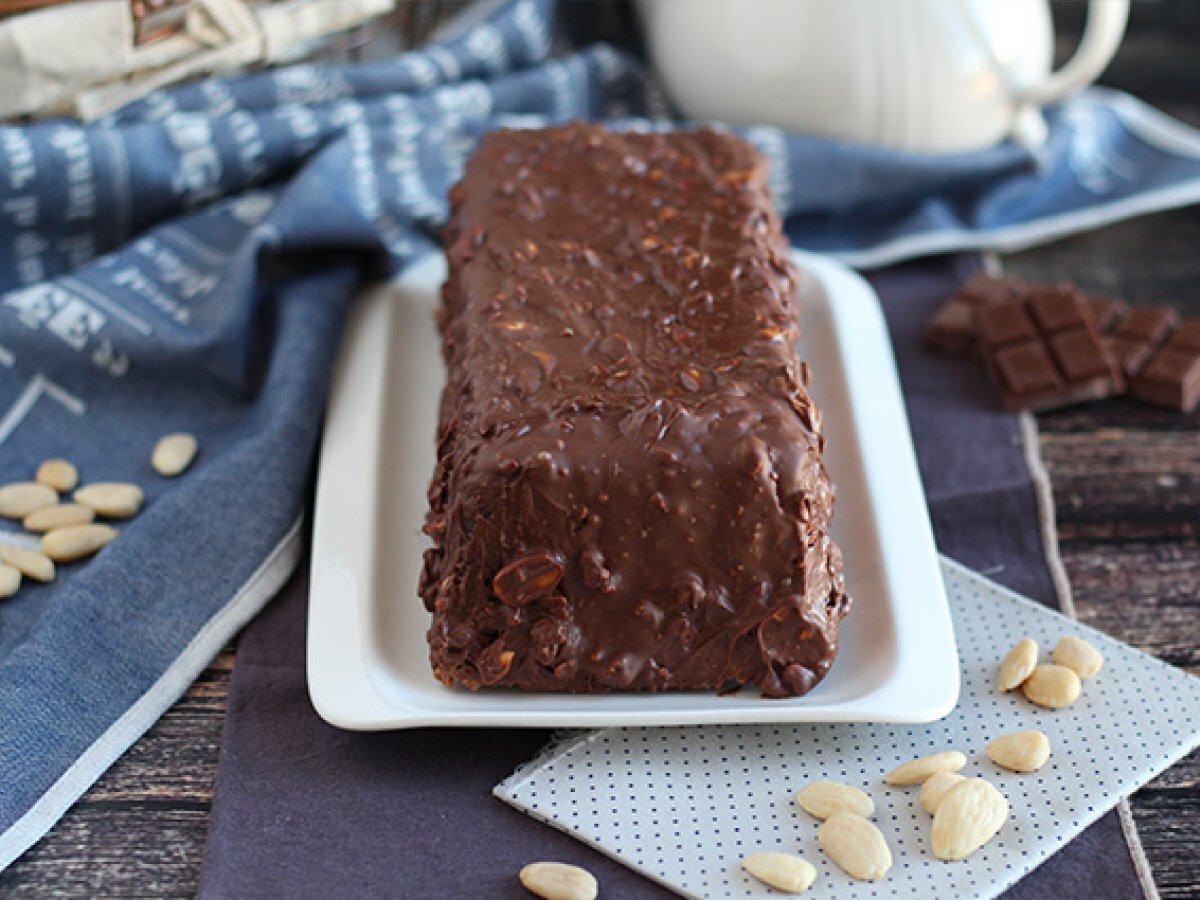 Questions:
You may like
Recipes
Related articles