Frosted donuts - video recipe!
Frosted donuts - video recipe!
Make donuts as good as any baker's and decorate them as you want!
Preparation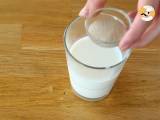 Step 1
Pour the yeast in the warm milk and leave it a few seconds.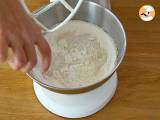 Step 2
In a bowl, put the flour, the sugar and the salt, and dig a hole in the middle. Pour the yeast+milk mix, the water and add the eggs.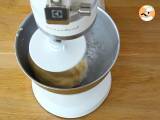 Step 3
Knead until the dough gets smooth.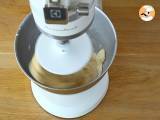 Step 4
Keep kneading, and gradually add the softened butter. Knead until the dough is no longer sticking to the edges of the bowl. Leave to swell at room temperature for 30 minutes.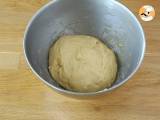 Step 5
Degas the dough, meaning apply some pressure on it to get the air out. Put in the fridge for 1 hour.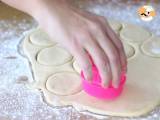 Step 6
Degas again, then roll it out on a floured table. It should be 1/3 inch thick. Cut 3 inches diameter cirlces in it, and put them on a baking tray.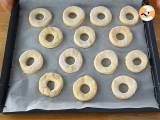 Step 7
With a smaller cookie cutter, make the donuts holes. Then, leave to swell for 1 hour at room temperature.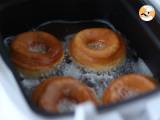 Step 8
Fry in an oil bath, at 335°F (170°C) if possible. Leave 2 minutes per side, then put them on paper towels.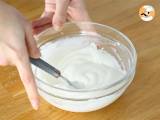 Step 9
The frosting :
Start to beat the egg whites, and when they start to foam, gradually add the icing sugar. It should form a peak when you take the whisk out.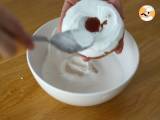 Step 10
Dip each donut into the frosting (you can colour it), and spread it evenly with a spoon or a spatula.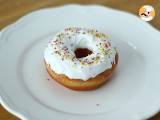 Step 11
Sprinkle with sugar ornaments. There you are, your donuts are ready!
---
---
Related recipes
Recipes
Related articles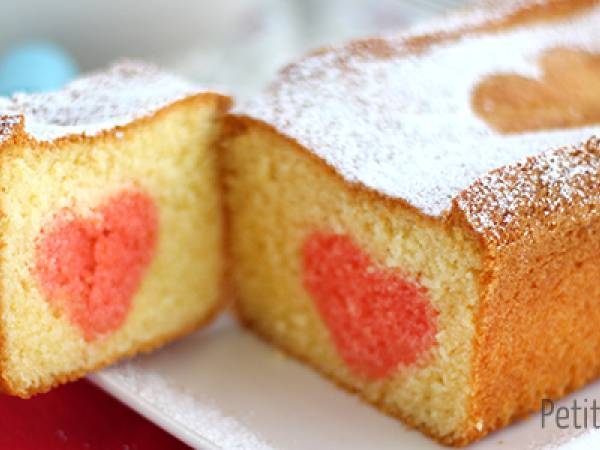 10 recipe ideas you should cook for your Valentine this year