Honeycrisp apple ravioli with pecan date filling and maple caramel
Preparation
To make caramel, in a small saucepan over medium-high heat, bring the sugar, agave nectar and water to a boil, stirring well at first to dissolve the sugar.
Turn down the heat to low and cook until the liquid is deep amber in color, about 15-20 minutes, swirling the pan occasionally to ensure even cooking.
Remove the pan from heat. Very carefully (the mixture will bubble), stir in the coconut milk, earth balance butter vanilla, maple extract, and sea salt until smooth.
Let cool before using. To make filling, combine all ingredients in the food processor until smooth, and set aside.
To make spiced nuts, preheat the oven to 375 degrees. Line a baking sheet with foil, and spray with non-stick spray.
Toss nuts with maple syrup, maple sugar, spices, and sea salt, and spread out on sheet. Roast until fragrant and toasted about 7-10 minutes. Remove from oven and let cool.
To assemble, spread out half the apple slices on a work surface. Spoon a heaping tsp filling onto each, and top with another apple slice and press down around edges of apple slices to form "ravioli".
Repeat until you have 16. To plate, place 4 raviolis on a plate and drizzle with caramel. Top each with spiced nuts, and serve.
Photos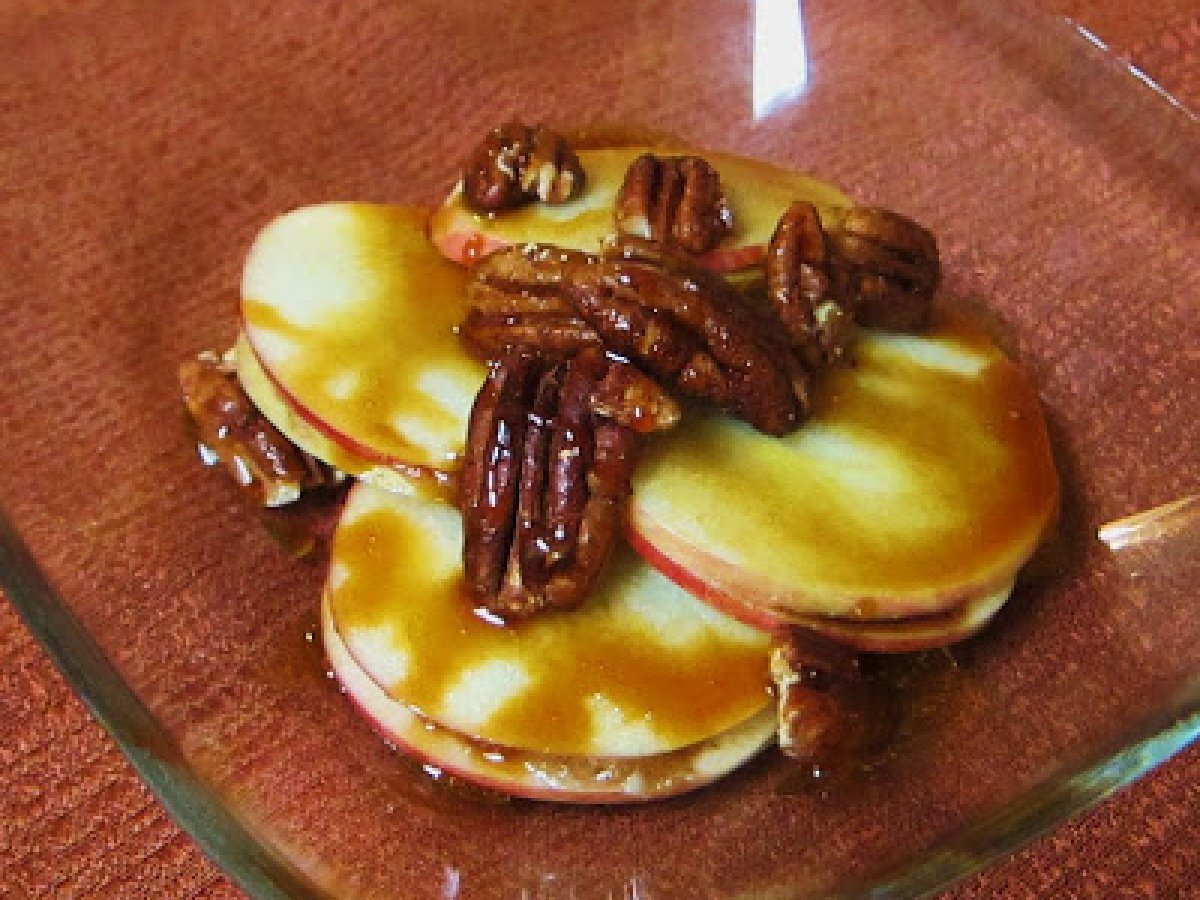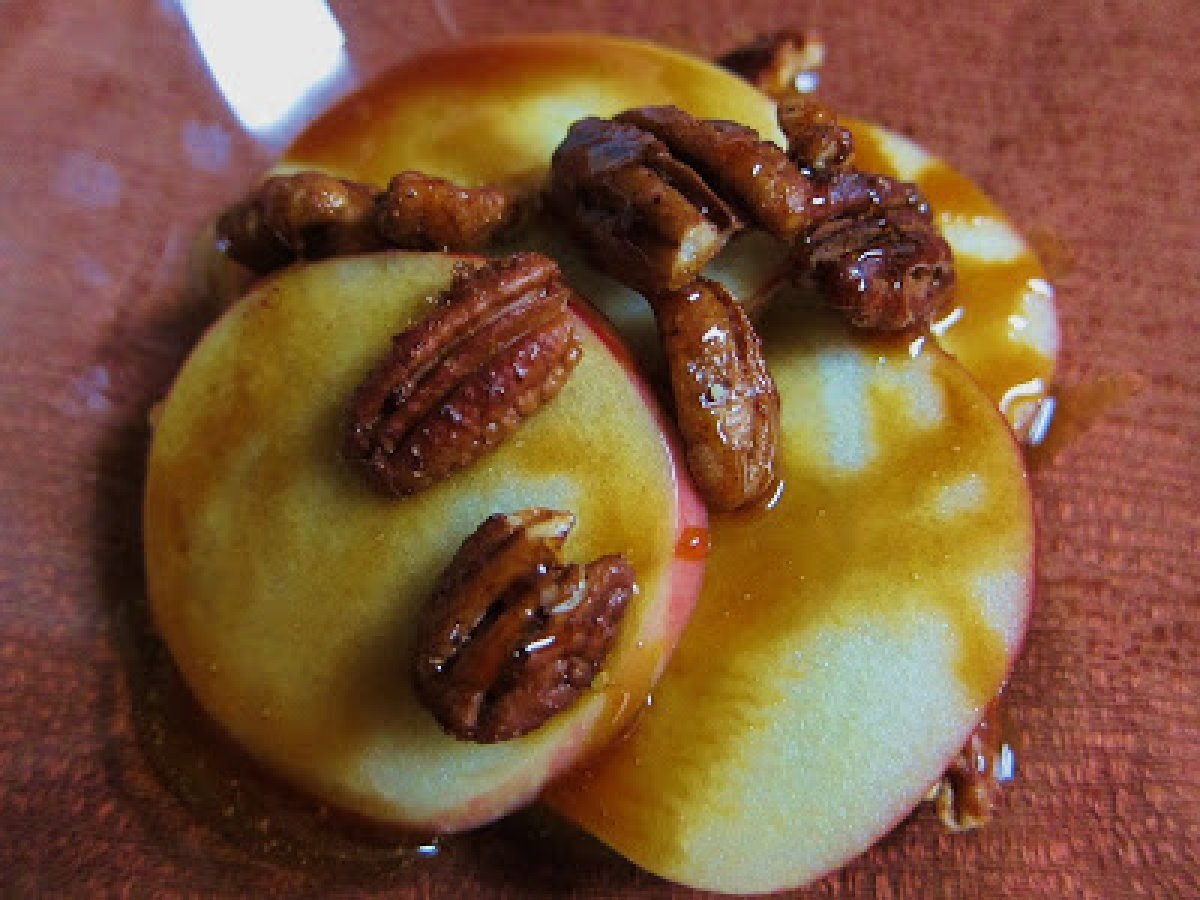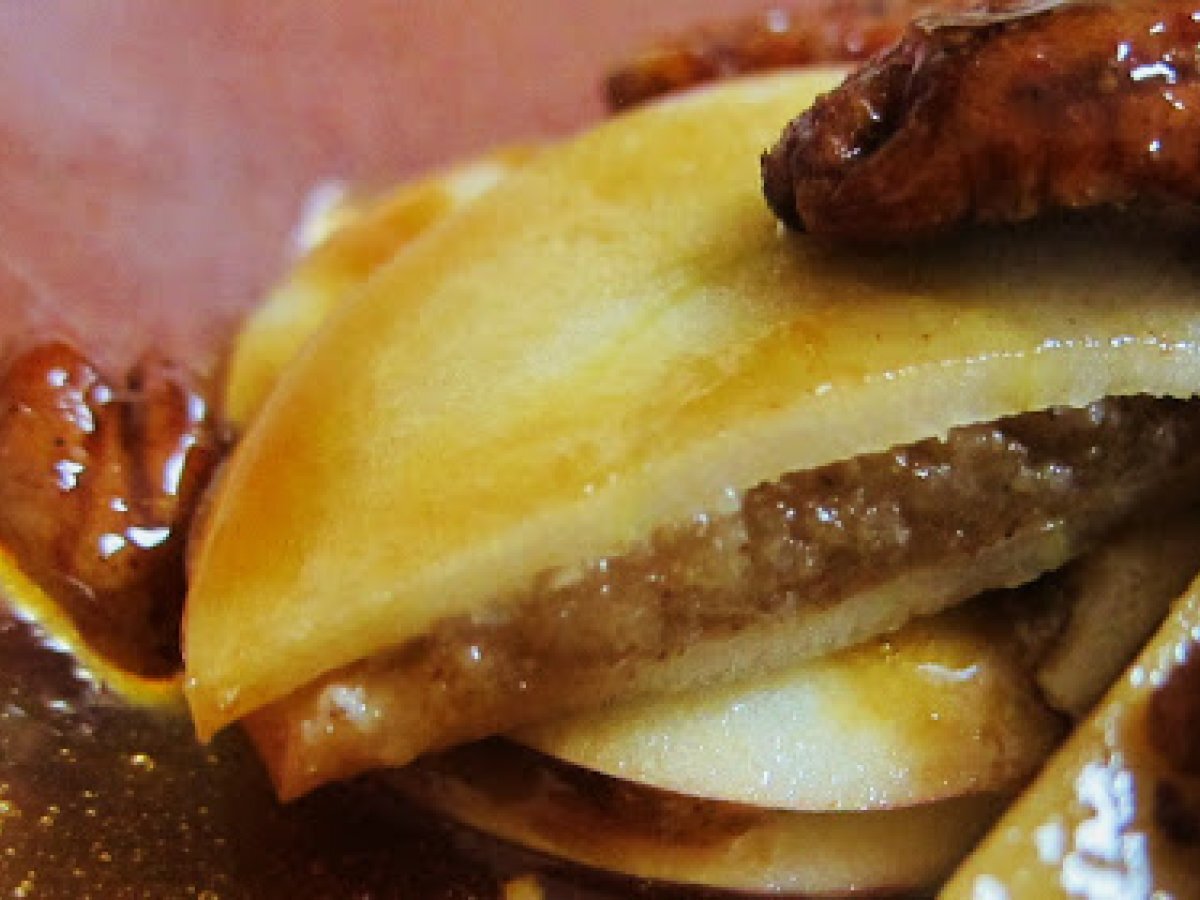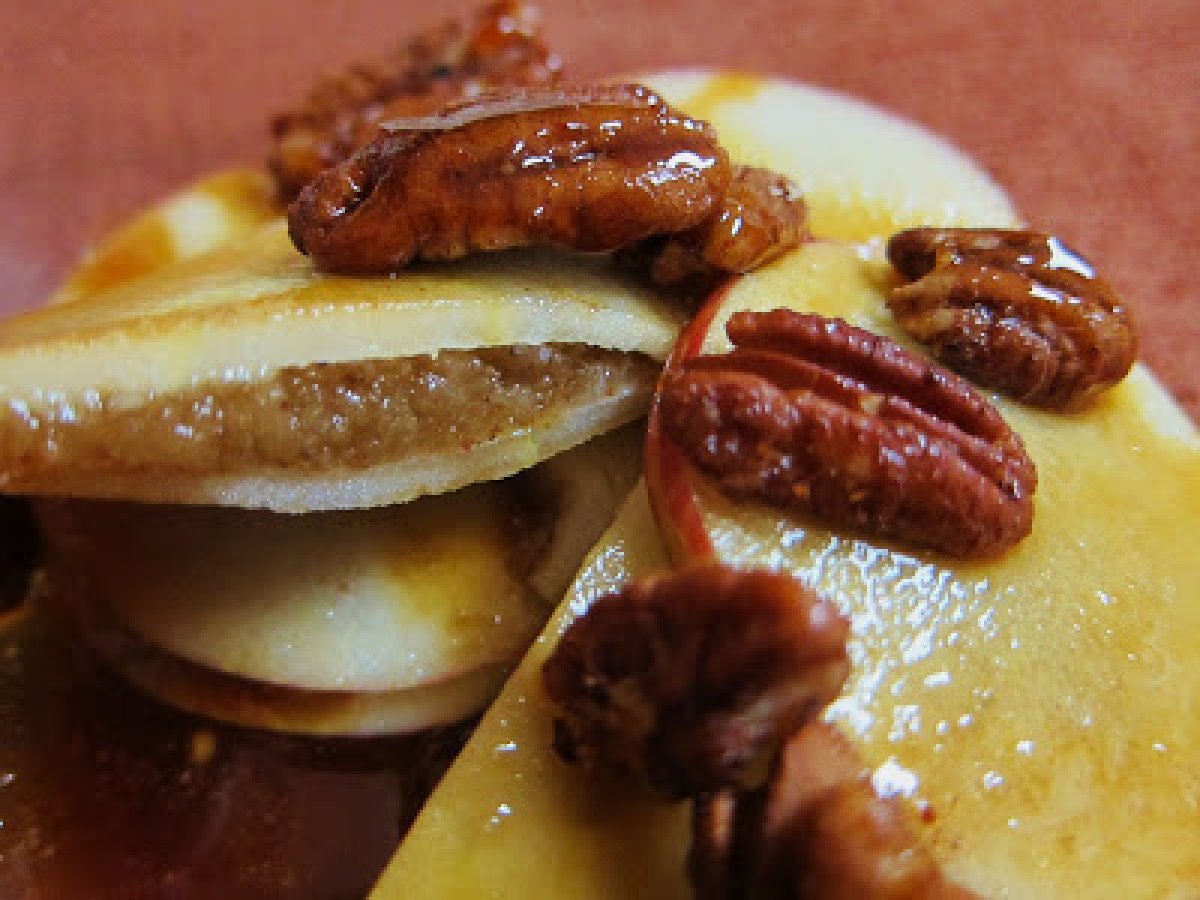 You may like
Recipes
Related articles