Honeycrisp Apple 5 Spice Cake
Preparation
Preheat the oven to 375 degrees and position rack in center of oven. Line two six-inch-diameter cake pans with 2-inch-high sides with parchment paper.
Coat parchment paper and pan sides with nonstick spray. Whisk flour, baking soda, 5 spice, salt, and sugar in a large bowl to blend well.
Whisk apple sauce, oil, maple extract, vanilla extract, and cider together in small bowl to blend well, then whisk into the flour mixture until well blended.
Whisk in cider vinegar and stir quickly (pale swirls will be in the batter, which is the baking soda reacting with the vinegar, which allows the cake to rise since there are no eggs).
Transfer cake batter to prepared pan and bake cakes until tester inserted into center comes out clean, about 25-30 minutes. Cool cake completely in pan on rack, about 1 hour. Cut around sides of pan to loosen.
Turn cake out onto platter; peel off parchment paper. Let cool completely, then place in the fridge to chill until very cold to make slicing easier (since cakes with no eggs crumble easier). When chilled, slice cakes horizontally in half so that you have 4 layers.
To make spiced pecans, heat oven to 375, line a baking sheet with foil, and spray with non-stick spray. Toss seeds with agave nectar, sugar, 5 spice, and sea salt and mix until well combined. Spread out on prepared sheet, and bake for 10-15 minutes until seeds are fragrant and toasted. Remove pan from oven and let cool completley. Set aside until finished frosting the cake. You will only need some of these for the cake decorations, so you can snack on the rest!
To make frosting, beat cream cheese in a large bowl until very fluffy and smooth, Then beat in remaining ingredients until well blended. To assemble cake, place a layer of cake on a plate, and spoon a heaping 1/2 cup frosting over, almost to the sides, then top with another layer and repeat. Top with another cake layer, another frosting layer, then the top cake layer. Spread the frosting over the top and the sides of the cake, and pipe some of it decoratively on top of the cake and at the base, using a pastry bag. Press spiced pecans decoratively around the top of the cake. Chill the cake at least a few hours to set filling before serving.
Honeycrisp Ginger Apple Sauce:
Combine all ingredients in a saucepan over medium heat. Cover, and cook until apples are very soft, then puree with an immersion blender (or a regular one).
Photos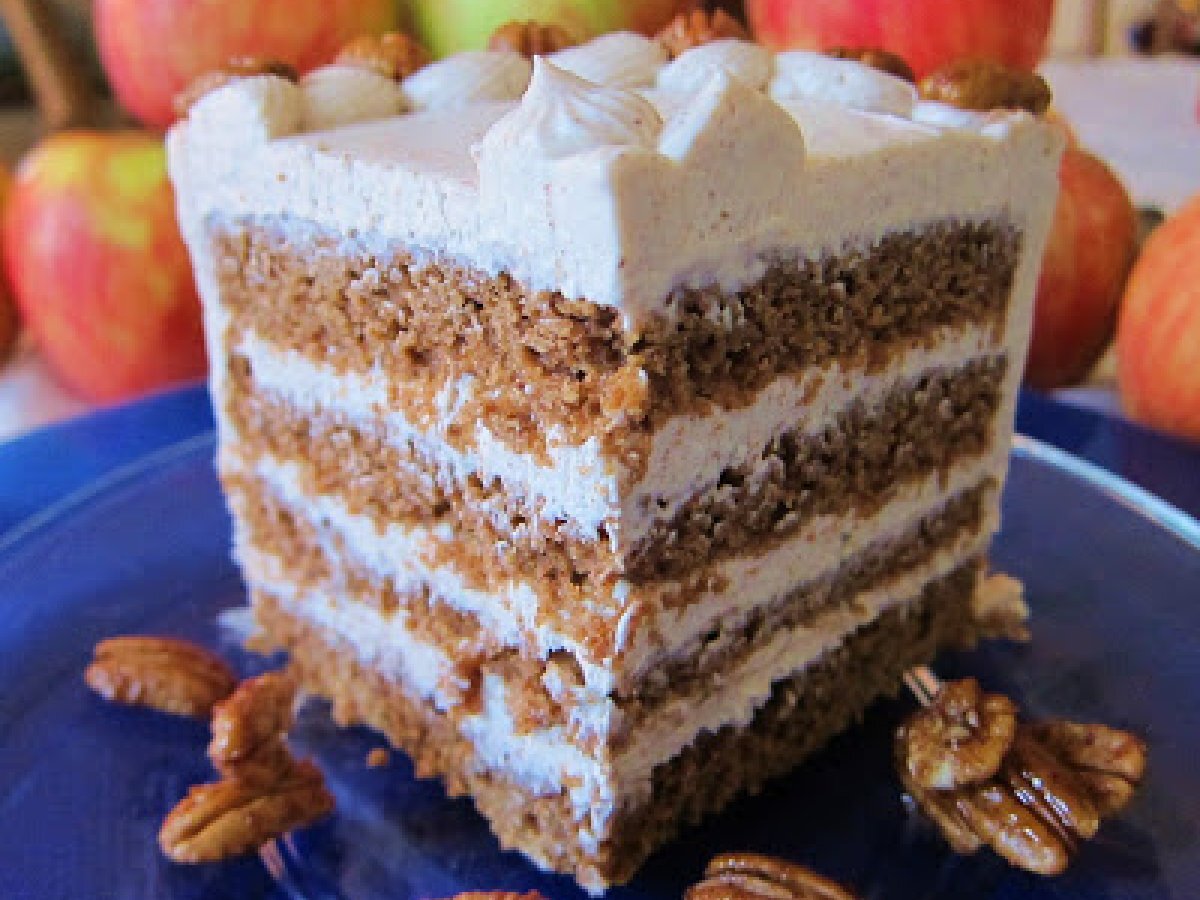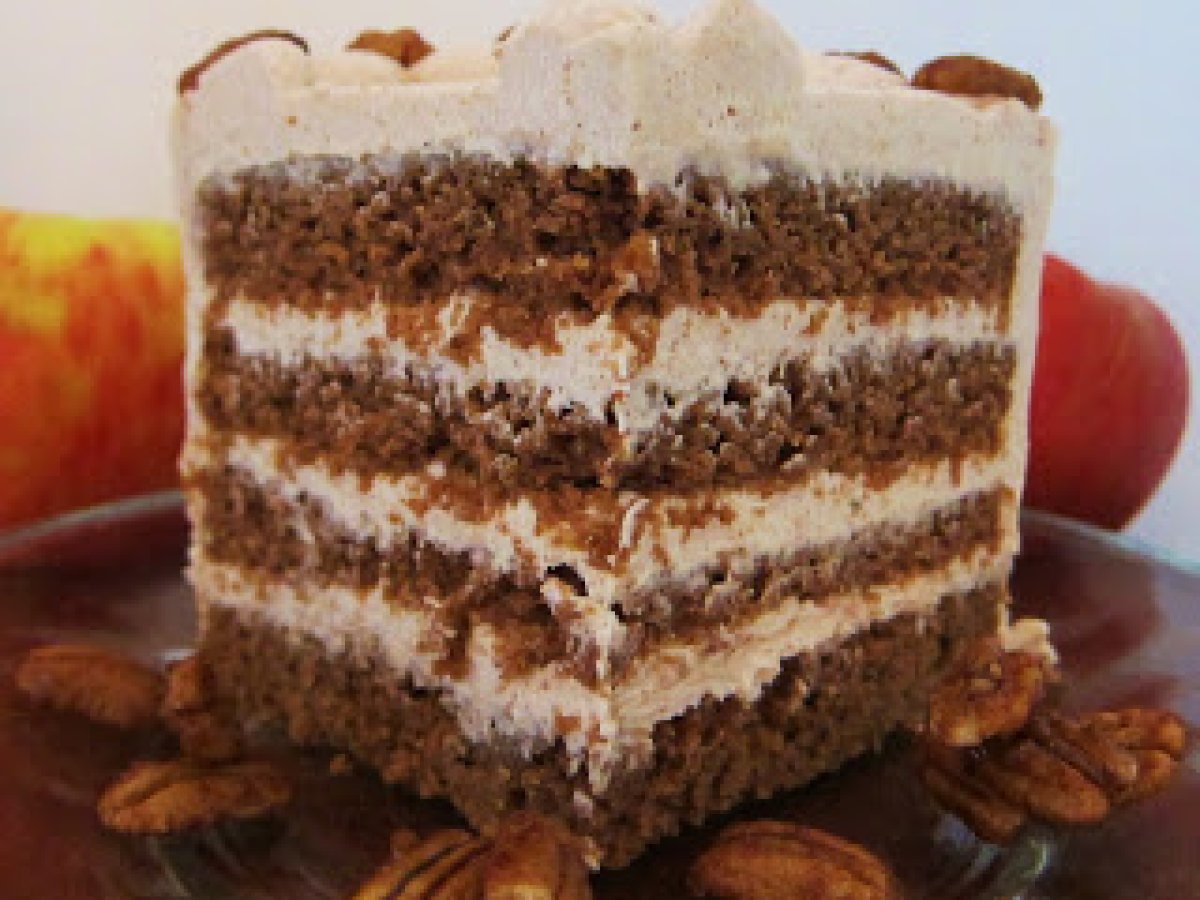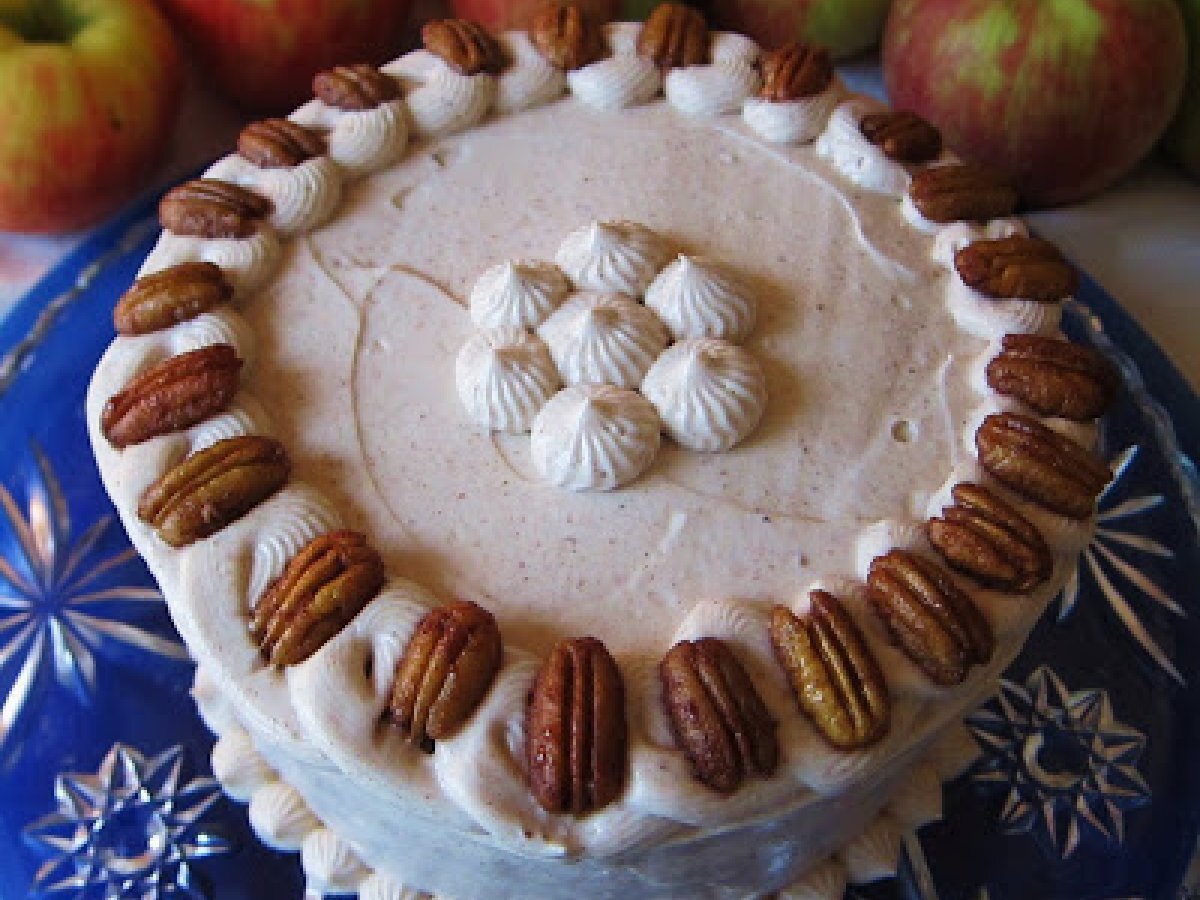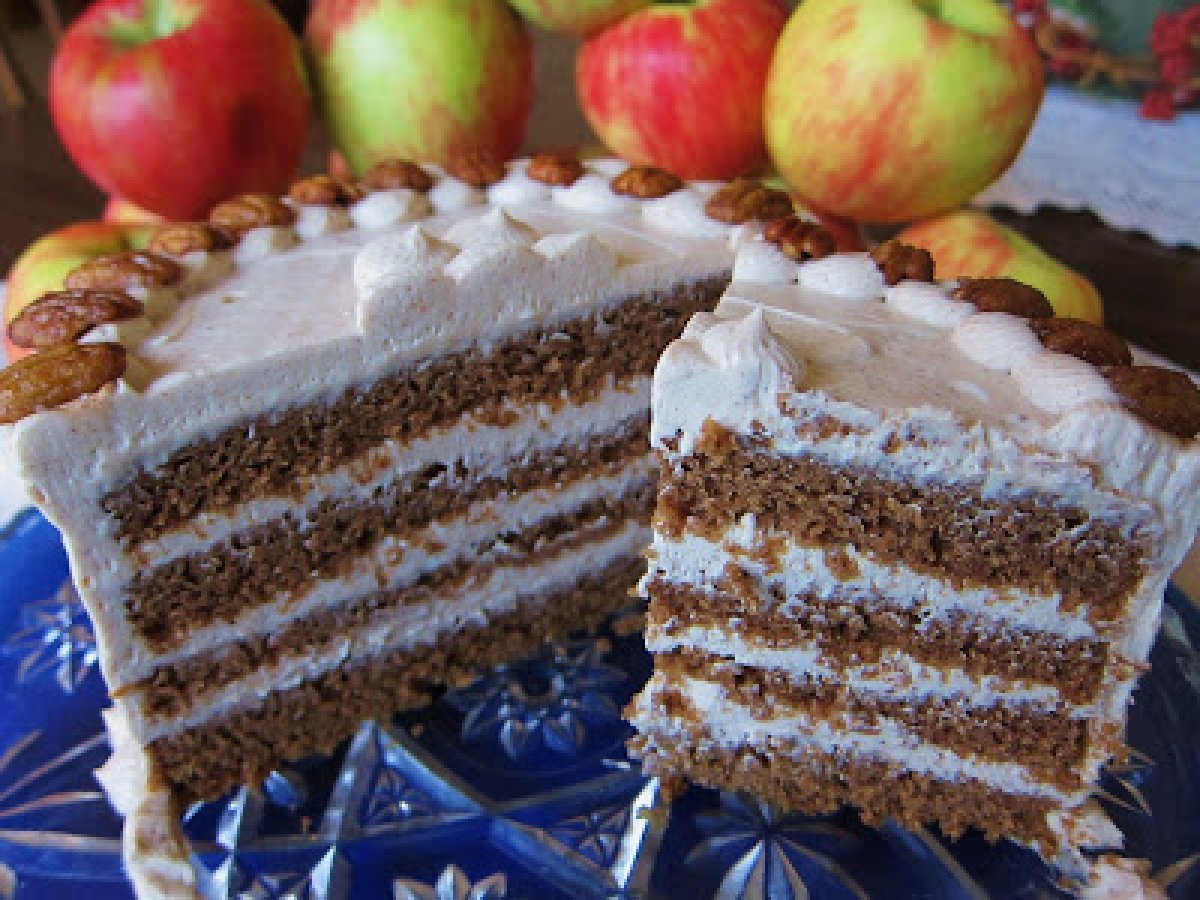 You may like
Recipes
Related articles