Junior's Chocolate Candy Bar Explosion Cheesecake
Preparation
While you prepare the crust, remove all the ingredients for the cheesecake so they can come to room temperature.Preheat the oven to 350 F. Generously butter the bottom and sides of a 9-inch springform pan. Wrap the oustide with aluminum foil. To make the crust, crush the graham crackers by placing them in a plastic bag and crushing them with a rolling pin. Combine the graham crackers, sugar, and melted butter until moistened. Pour into a 9-inch springform pan. Press the crumbs into the bottom of the pan. Bake for 8 minutes. Cool to room temperature.
While the crust cools, chop the 3 Heath bars into small pieces and sprinkle over the cooled crust. Melt the 8-oz chocolate bar in the microwave carefully, so as not to burn it. Set it aside to cool. Place the first package of cream cheese along with 1/3 cup of sugar and all the cornstarch in a large bowl. Beat on low with an electric mixer until creamy - about 3 minutes, scraping down the bowl several times. Blend in the remaining cream cheeses. Beat in the remaining 1 1/3 cups of sugar, then the vanilla. Blend in the eggs, one at a time until combined completely. Beat in the melted chocolate until combined. Blend in the cream, stirring it by hand, until just completely blended. Don't over-mix! Gently spoon the batter over the crust.
Place the cake in a large shallow pan containing hot water that comes about 1 inch up the sides of the springform. Bake until the edges look baked and the center appears set, about 1 hour, 15 minutes. Remove the cake from the water bath, transfer to a wire rack, and run a greased knife around the sides of the cheesecake to separate it from the sides of the pan. Let cool for 2 hours. Leave the cake in the pan, cover loosely with plastic wrap, and refrigerate until completely cold, prefereably overnight or at least 4 hours.
At some point during this process, make the ganache by whipping the cream with an electric mixer on high until the cream thickens and soft peaks just begin to form. Add the sugar and cocoa, then the vanilla. Continue beating until the cream turns a light-chocolate color and stiff peaks form. Don't over-beat it. Refrigerate for 1 hour or up to one day.
Release and remove the sides of the springform, leaving the cake on the bottom of the pan. Place on a cake plate. Frost the top and sides of the cake with the ganache with a metal spatula. Press the candy crumbs into the sides and arrange the chocolates on the top. Use lots of chocolates, so you completely cover the top of the cake! Refrigerate until ready to serve. Slice with a sharp straight-edge knife, not a serrated one. Cover any left-over cake and refrigerate or freeze up to 1 month.
Photos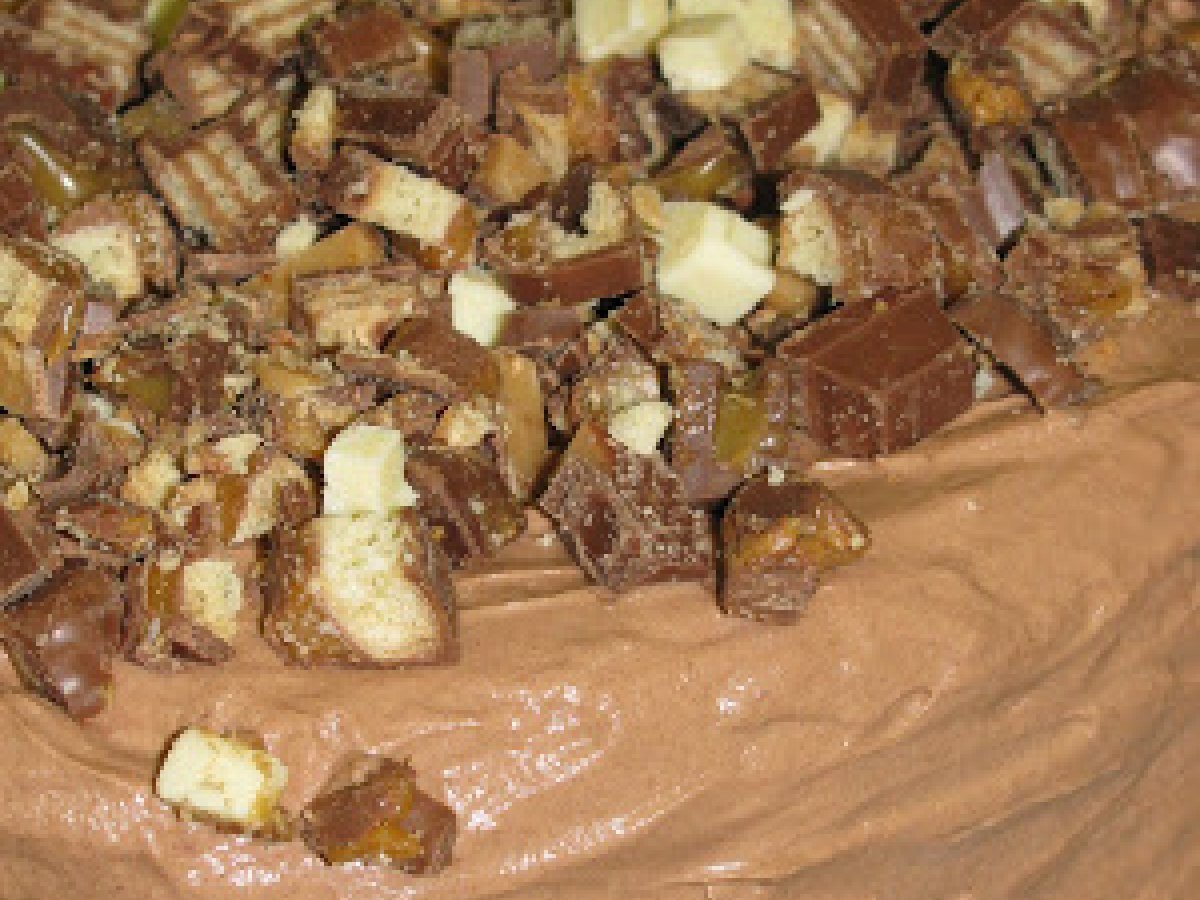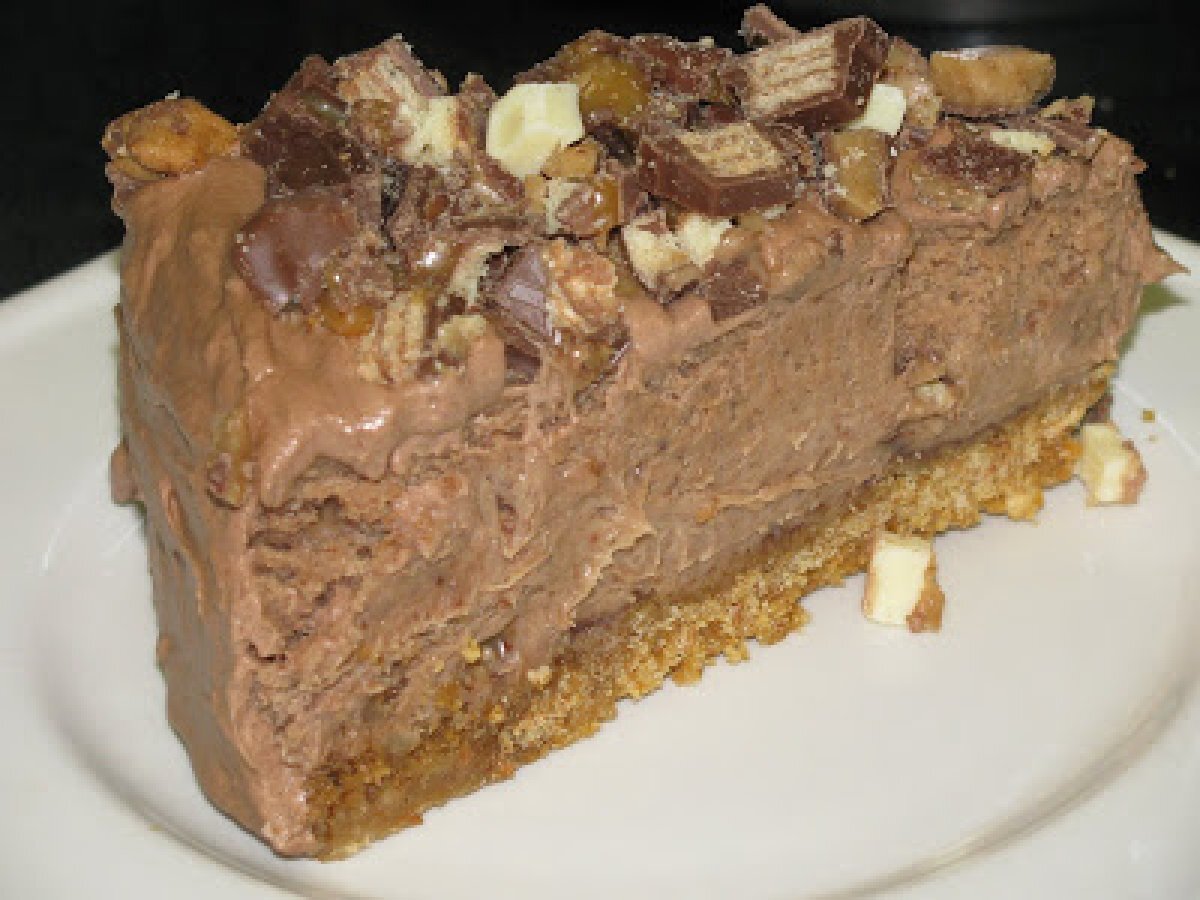 Questions:
You may like
Recipes