Key lime cheesecake
Key lime cheesecake
Preparation
Crust:
Preheat the oven to 400 degrees F. Make the crust by combining the graham cracker crumbs with the butter and ½ cup sugar in a medium bowl. Stir well enough to coat all of the crumbs with the butter. Keep it crumbly. Press the crumbs onto the bottom and about one half of the way up the sides of an 8-inch spring form pan. You don't want the crust to form all the way up the back of each slice of cheesecake. Bake the crust for 5 minutes, then set it aside until you are ready to fill it.
Filling:
In a large mixing bowl combine the cream cheese, sugar, and vanilla. Mix with an electric mixer until smooth. Add the Eagle Brand milk, lime juice lime zest, flour and eggs and continue to beat until smooth and creamy.
Pour the filling into the pan. Bake for 20 minutes at 400 degrees. Drop the temperature to 250 degrees and add a pan of boiling water on the rack underneath the cheesecake; continue baking for an additional hour or until the center is set. Remove from the oven and allow it to cool.
When the cheesecake has come to room temperature, put it into the freezer. The cheesecake is best when it has been allowed to chill overnight. Remove cheesecake from freezer and allow to sit 10 minutes.
Carefully removes sides and bottom of pan and place cheesecake on serving platter. Run a sharp knife under hot water, dry with a clean towel and make 16 uniform slices, rinsing the knife under hot water and drying it between each slice. Top each piece with sweetened whipped cream and sprinkle with additional lime zest, if desired.
Whipping Cream:
Place bowl of electric mixer along with wire whip in the freezer to chill while you are gathering other ingredients. Combine all ingredients in chilled bowl and whip on medium-high speed until desired consistency is reached.
Photos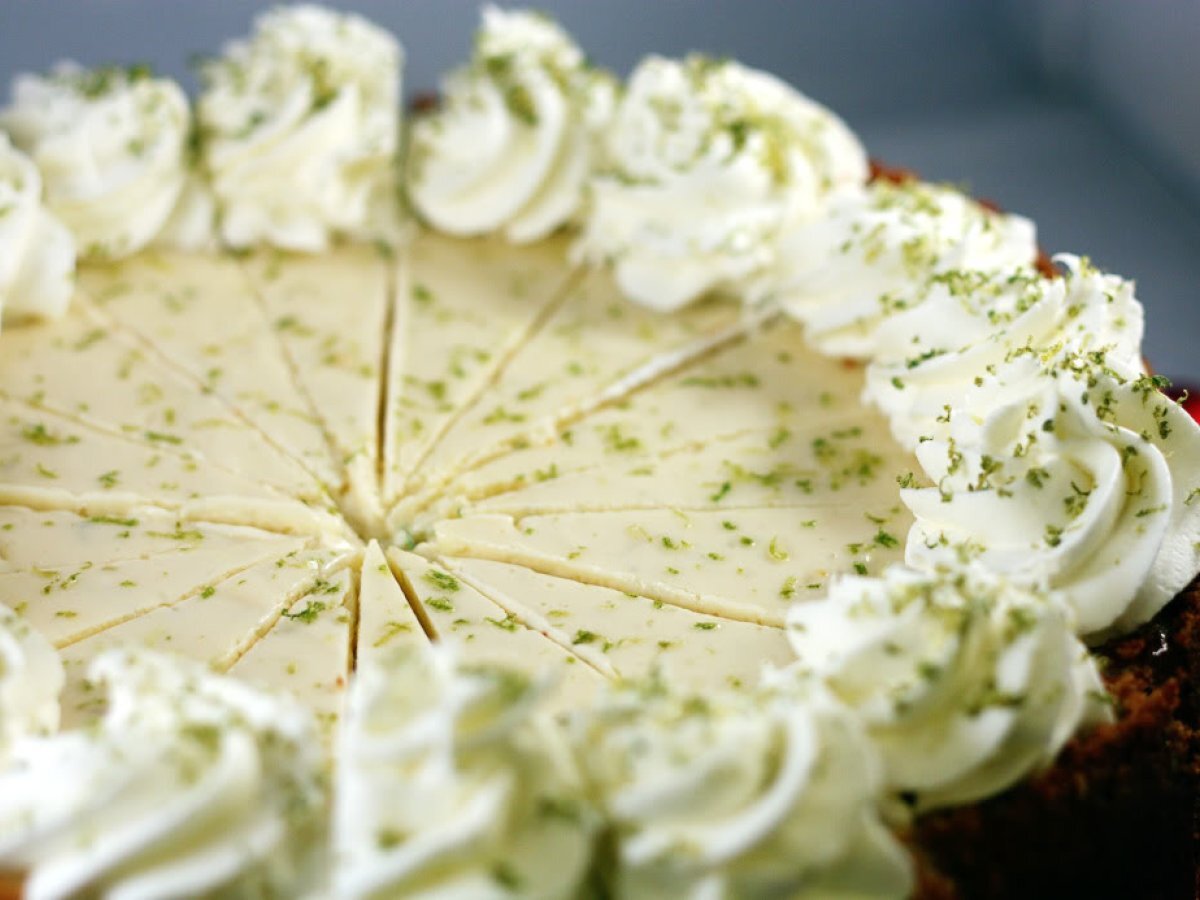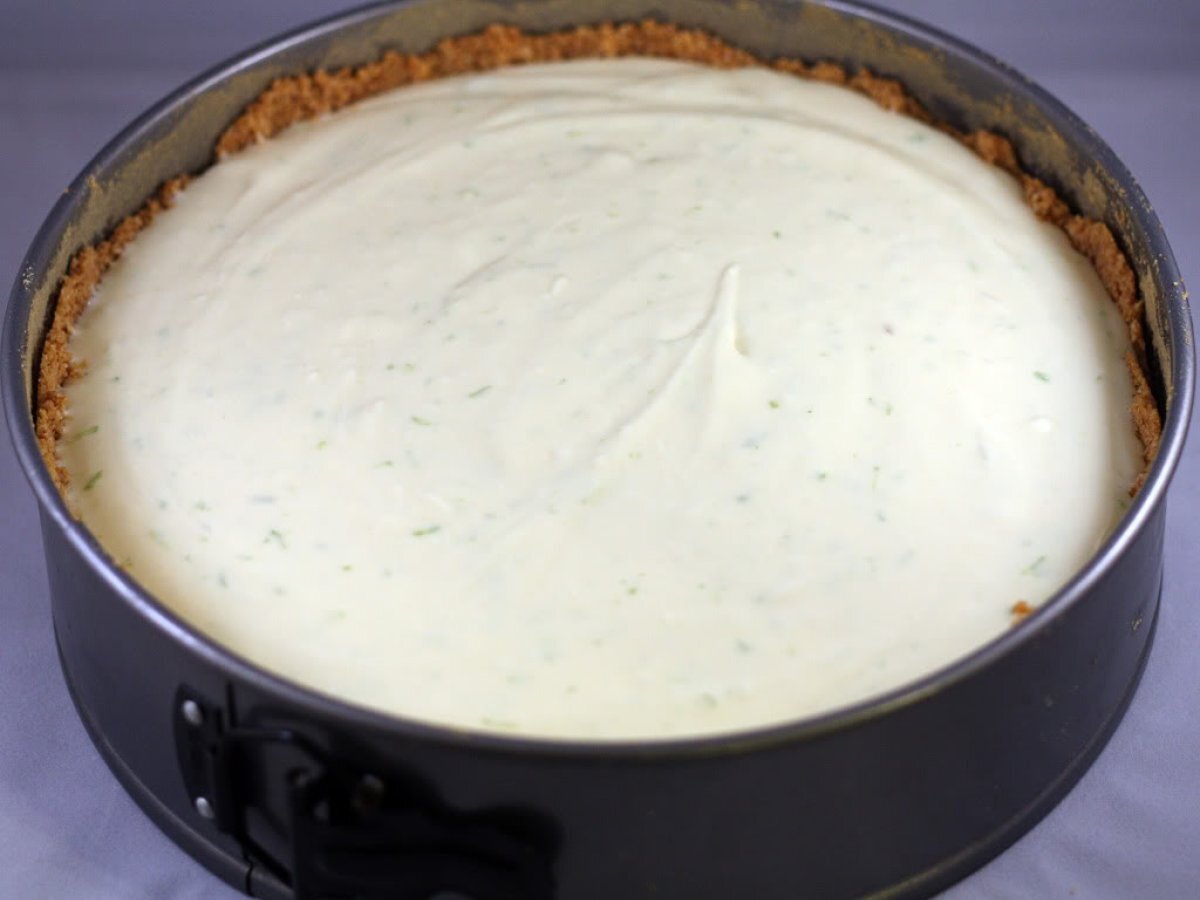 Questions:
You may like
Recipes