Leche frita, or fried milk - video recipe !
Leche frita, or fried milk - video recipe !
Those little Spanish treats are just amazing ! Savory, easy to bake, this new way to have custard will enchant you !
Preparation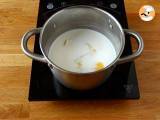 Step 1
Put 3.5 cups of milk to boil, with the lemon peel and the cinnamon stick. Once it has boiled, let it infuse.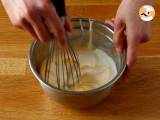 Step 2
Beat the yolks with the sugar until it gets creamy. In a bowl, mix together the cornflour and the remaining milk. Add this to the mix yolks + sugar.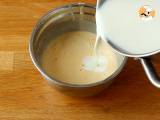 Step 3
Take the cinnamon stick and lemon peel out of the milk, then gradually pour it into the previous mix, while whisking.
Step 4
Put it all back into the pot, on medium heat, and stir until it thickens (around 5 minutes).
Step 5
Cover a large dish with plastic foil, and pour the cream on it. Cover it with plastic foil as well so it won't form a skin. Put it in the fridge for a few hours.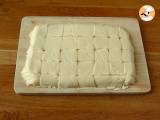 Step 6
Unmold the custard, which should hold well. Cut it in cubes. Dip each cube of custard into flour, then into the beaten eggs.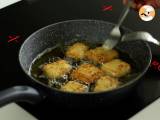 Step 7
Heat some frying oil in a pan, then put the cubes in it. Fry every face until they are brown, then take them out of the oil.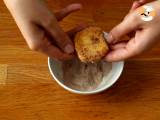 Step 8
Mix sugar and cinnamon together, and dip each leche frita in it.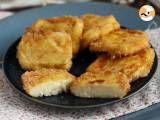 Step 9
There you are, enjoy your leche frita !
---
---
Related recipes
Recipes
Related articles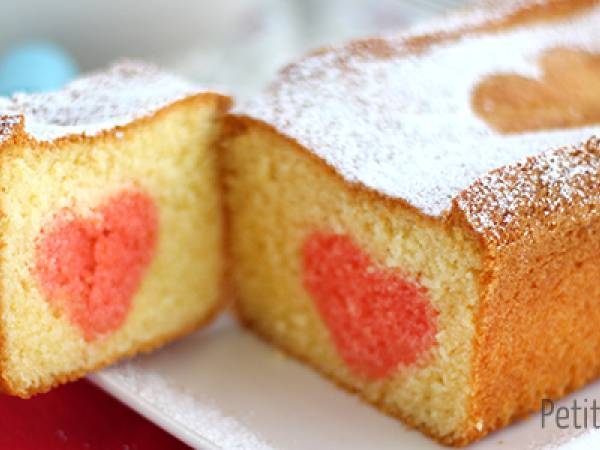 10 recipe ideas you should cook for your Valentine this year