Leche frita, or fried milk - Video recipe !
Leche frita, or fried milk - Video recipe !
Those little Spanish treats are just amazing ! Savory, easy to bake, this new way to have custard will enchant you !
Preparation
Put 3.5 cups of milk to boil, with the lemon peel and the cinnamon stick. Once it has boiled, let it infuse.

Beat the yolks with the sugar until it gets creamy. In a bowl, mix together the cornflour and the remaining milk. Add this to the mix yolks + sugar.

Take the cinnamon stick and lemon peel out of the milk, then gradually pour it into the previous mix, while whisking.

Put it all back into the pot, on medium heat, and stir until it thickens (around 5 minutes).

Cover a large dish with plastic foil, and pour the cream on it. Cover it with plastic foil as well so it won't form a skin. Put it in the fridge for a few hours.

Unmold the custard, which should hold well. Cut it in cubes. Dip each cube of custard into flour, then into the beaten eggs.

Heat some frying oil in a pan, then put the cubes in it. Fry every face until they are brown, then take them out of the oil.

Mix sugar and cinnamon together, and dip each leche frita in it.

There you are, enjoy your leche frita !
Photos
Questions:
What do you mean by cornflour? Is that the same thing as cornstarch? Seems like 3/4 cup is a lot for cornstarch....
Answer:
It is corn starch indeed. It is a lot but it is what you need for this recipe.
You may like
Recipes
Related articles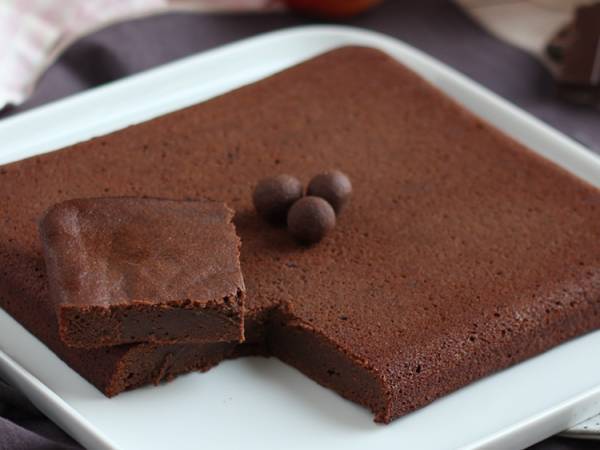 Easy and tasty butter free desserts!