Orange chiffon cake
Orange chiffon cake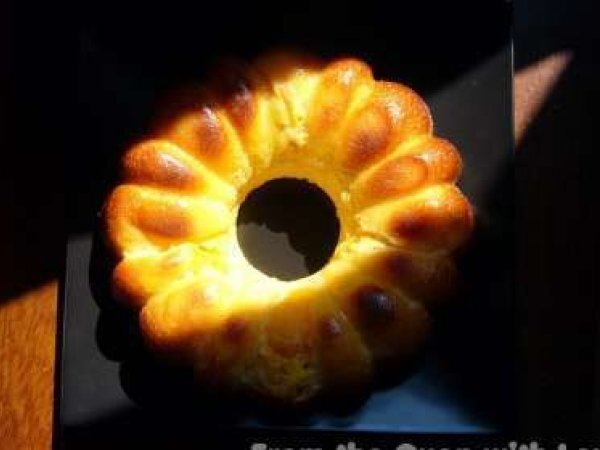 Preparation
1. Preheat the oven at 170ºC.
2. Sieve flour, baking powder and salt together, set aside.
3. Place egg yolks in a mixing bowl, add 40g of sugar in 2 separate additions and whisk till the mixture becomes sticky and turns pale.
4. Pour in the oil, whisking at the same time till the mixture is well combined. Repeat the same with the water, followed by the orange juice. Add the flour mixture and whisk until flour mixture is fully incorporated into the batter. Add in the orange zest and mix well.
5. In a clean, dry mixing bowl, beat egg whites with an electric mixer until mixture becomes frothy and foamy. Gradually beat in the rest of the sugar and beat on high speed until stiff peaks form.
6. Add the beaten egg white into the egg yolk batter in 3 separate additions, each time folding gently with a spatula until just blended.
7. Pour batter into the mould. Tap the mould lightly on a table top to get rid of any trapped air bubbles in the batter.
8. OPTIONAL. Peel some orange wedges and add them to the top of the batter. The wedges will start to fall slowly to the bottom but don't worry, they won't get cooked (though the'll make the botton of the chiffon look ugly -_-U).
9. Bake in the pre-heated oven at 170ºC for 45 minutes (for me this is the exact time and temperature, but it can vary from one oven to another) or until the cake surface turns golden brown, and a skewer inserted into the centre comes out clean.
10. Remove from the oven and let cool completely before unmould (if you're using a metal pan then you should invert it inmediatly after taking it from the oven).
Related recipes
Recipes