Ouzo cupcakes with vissino cream cheese frosting
Preparation
Allow egg whites to stand at room temperature for 30 minutes. Heat oven to 350 degrees.
Meanwhile, grease and lightly flour cupcake tins (or cupcake holders). In a medium bowl, stir together flour, baking powder, baking soda, and salt; set aside.
In a large mixing bowl beat shortening with an electric mixer on medium to high speed for 30 seconds. Add sugar and ouzo; beat until well combined.
Add egg whites 1 at a time; beating well after each addition. Alternately add flour mixture and buttermilk to shortening mixture, beating on low speed after each addition just until combined. Pour batter into cups.
Bake for 18 minutes, or until a wooden toothpick inserted near centers comes out clean. Cool cakes on wire racks for 10 minutes.
Remove from holders and cool thoroughly. Frost with Vissino Cream Cheese frosting and top with toasted pistachios.
Vissino (Greek sour cherry) Cream Cheese Frosting:
Whirl sour cherries in food processors for 30 seconds. Set aside. Beat cream cheese, butter, and vanilla with electric mixer until light and fluffy. Blend in cherries. Slowly add powdered sugar to reach spreading consistency. Add a few drops of red food coloring if you like a more vibrant red color.
Photos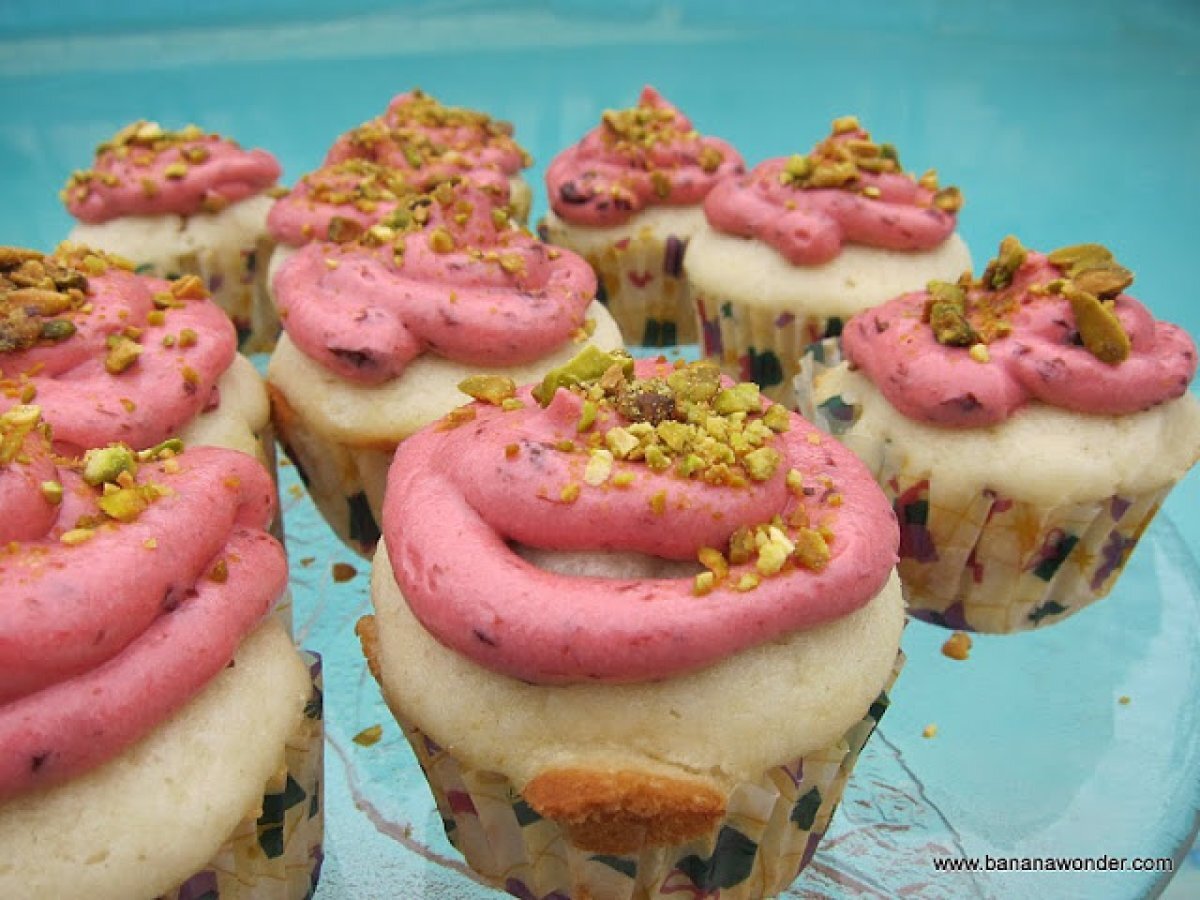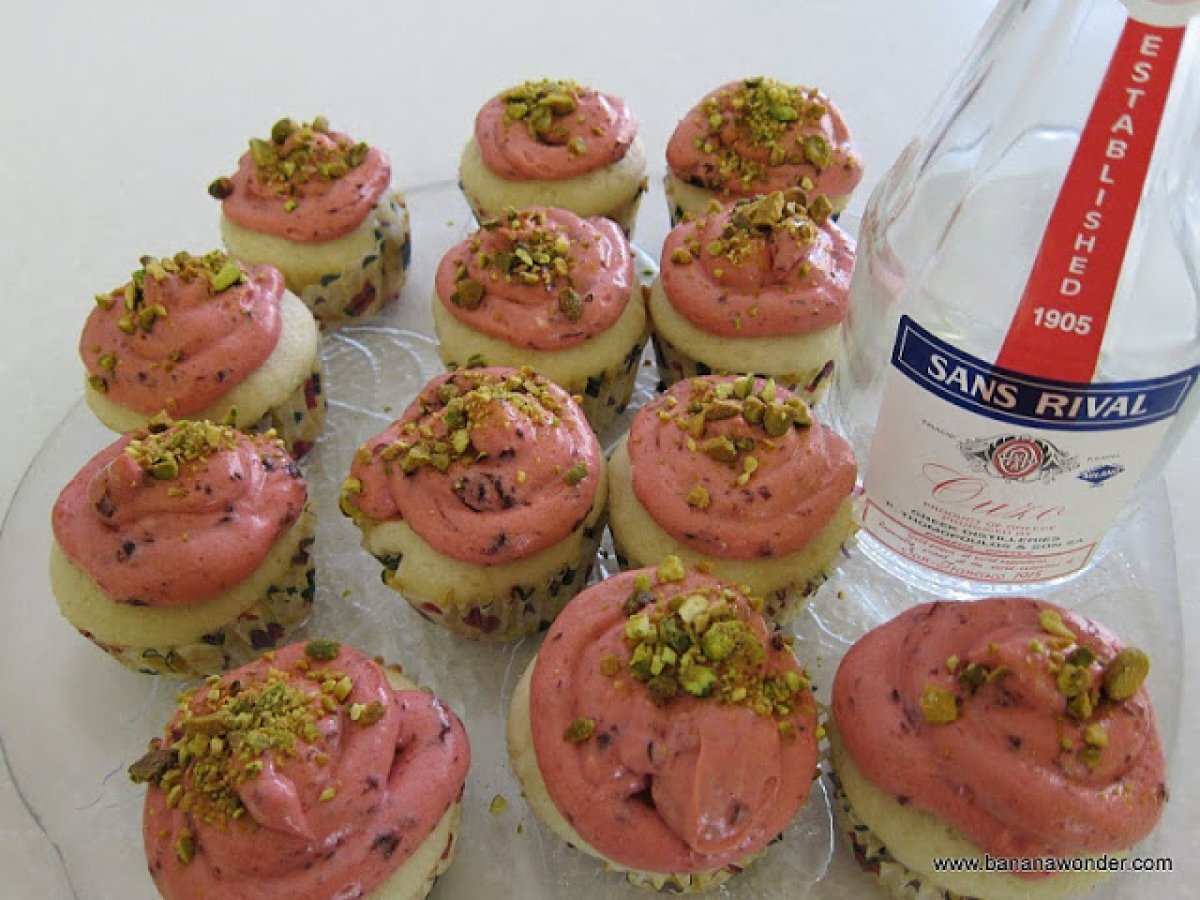 Questions:
You may like
Recipes