Pandan bread
Pandan bread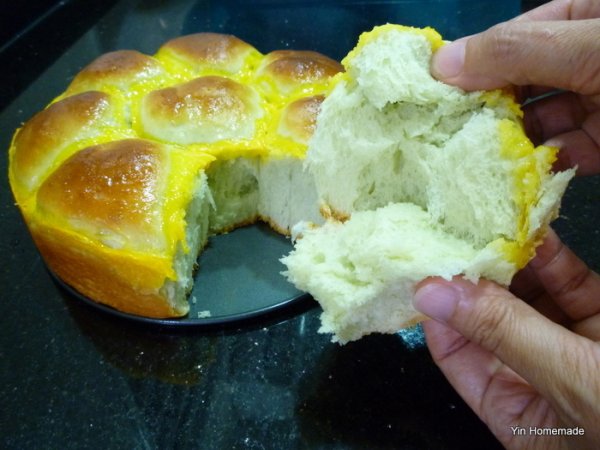 This recipe used one of the tropical plants, Pandan to enhance the bread flavour. Pandan a.k.a. Screwpine, is a common tropical plant widely used in Southeast Asian cooking.
Ingredients
(A)
---
350g High Protein Flour/bread flour
---
5g milk powder
---
2.5g bread improver (I omitted)
---
(B)
---
---
---
1 tsp. (6g) instant yeast
---
30g
egg
( I use whole egg – 50g)
---
200ml water (I use milk and cut down to 150ml, since I use whole egg)
---
5-6 drops of Pandan paste
---
(cut fresh pandan leaves as many as you have into pieces add with little water and user blender or mortar to pound and filter to get paste, can store up to 2 weeks in fridge)
---
(C)
---
---
150g raisins -soak for 1 hour, drain (I omitted)
---
(D) Custard Filling – (method here)
---
2 tablespoon custard powder
---
---
3 tablespoons sugar
Preparation
1) Combine all B and add in A in a mixing bowl and mix and knead into dough.

2) Once form smooth dough, add in Ingredient C butter and continue to knead the dough until dough develops into elastic form.

3) Add in soaked raisins and mix well. ( I omitted this step).

4) Cover dough with cling wrap and let them rise till double in volume, about 80mins.

5) Test the dough by finger test, if impressions remain, dough is proofed.

6) Remove dough and punch down to remove trapped air as your knead; let the dough rest for 15mins.

7) Divide dough into 60g balls and place in a greased round baking tin.

8) Cover with cling wrap, let dough go thru 2nd proof for 60mins or until the dough double the size.

9) Pipe custard filling in between bread, brush with egg wash.

10) Bake at preheated oven at 180-190 degree C for about 20-25mins.

11) Remove from oven and unmold immediately.
Questions:
Related recipes
Recipes
Related articles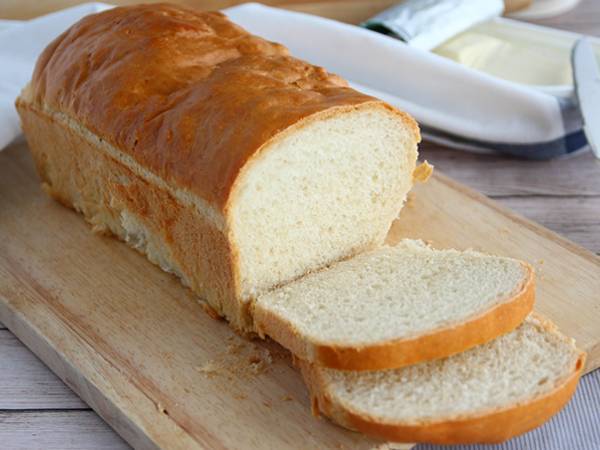 Make your bread at home!