Peanut butter and banana dog birthday cake
Peanut butter and banana dog birthday cake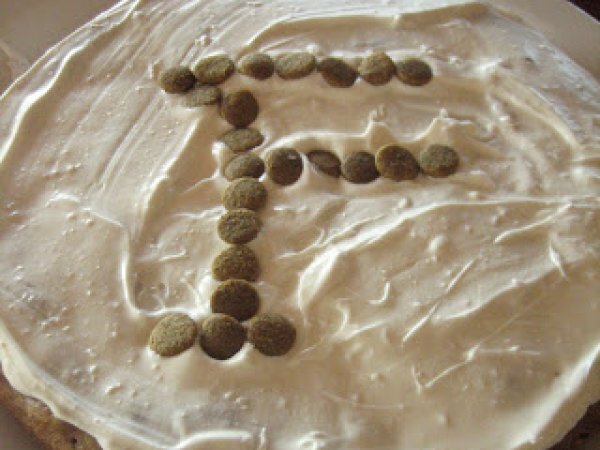 Preparation
Pre-heat oven to 375 degrees F. Spray a standard 8 inch round cake pan with non stick pan spray.
In a large mixing bowl, whisk together the flour, baking soda, and salt. Add the oil, egg, peanut butter and smashed banana and mix with a wooden spoon.
Add in the water as needed to make the mixture the consistency of a typical cake batter.
Pour the batter into the round pan and bake for about 40 minutes. Remove cake from pan and allow it to completely cool before icing.
Doggie Cake Icing:
Microwave the yogurt chips for 2-3 minutes, stopping every 30 seconds to stir. Once chips are completely melted, pour it over the cake and spread with a spatula. Use the kibble to write your dog's first initial. Allow to harden (should take about 30 minutes).
Observations:
If you want to get fancy, you can use a drop of food coloring and dye a few tablespoons of the icing. Then, use a pastry bag or standard ziploc bag to write your pup's name or anything else!.
Questions:
You may like
Recipes
Related articles