Ricotta mousse with strawberry jelly
Preparation
1. Chop finely the biscuits and knead with butter previously melted in microwave or double boiler, stirring until you earn a compact mixture. Put a round mold with a diameter of 24 cm on a plate lined with baking paper, spread the mixture on the bottom, pressing and smoothing with a spoon.
2. Soften the gelatin in a bowl with cold water for 15 minutes, then drain and squeeze it well. Melt two gelatin sheets with the vanilla liqueur over low heat and add the ricotta cheese, which you have previously stirred with a spoonful of sugar. Whip the cream together with sugar then add the ricotta and pour into the mold all over the biscuits base flattening with a spatula; store in freezer for 20 minutes.
3. Meanwhile blend 200g of strawberries with a tablespoon of sugar and some lemon juice; melt the other two sheets of gelatin over low heat and add the juice of strawberries.
4. Remove the mold from the freezer and pour over the strawberry jelly to fill the mold. Store in the freezer for 3 hours.
5. Finally gently remove the mold and decorate as desired with strawberries and winter-berries. Sprinkle with icing sugar.
* Vanilla Liqueur: Obviously better the home-made with real Bourbon vanilla beans from Madagascar than that one bought in the supermarket. I got the recipe from ciliegina sulla torta : but differently, I used the berries from which I have already taken the seeds for other recipes: 1 bottle vodka, insert 15-20 pods cut into 2-3 pieces and shake the bottle once a day for the first ten days, then when you remember. It can be used after 3 months, but better is to use it after 6 months, because the taste of alcohol has completely given way to vanilla, wonderful!
Photos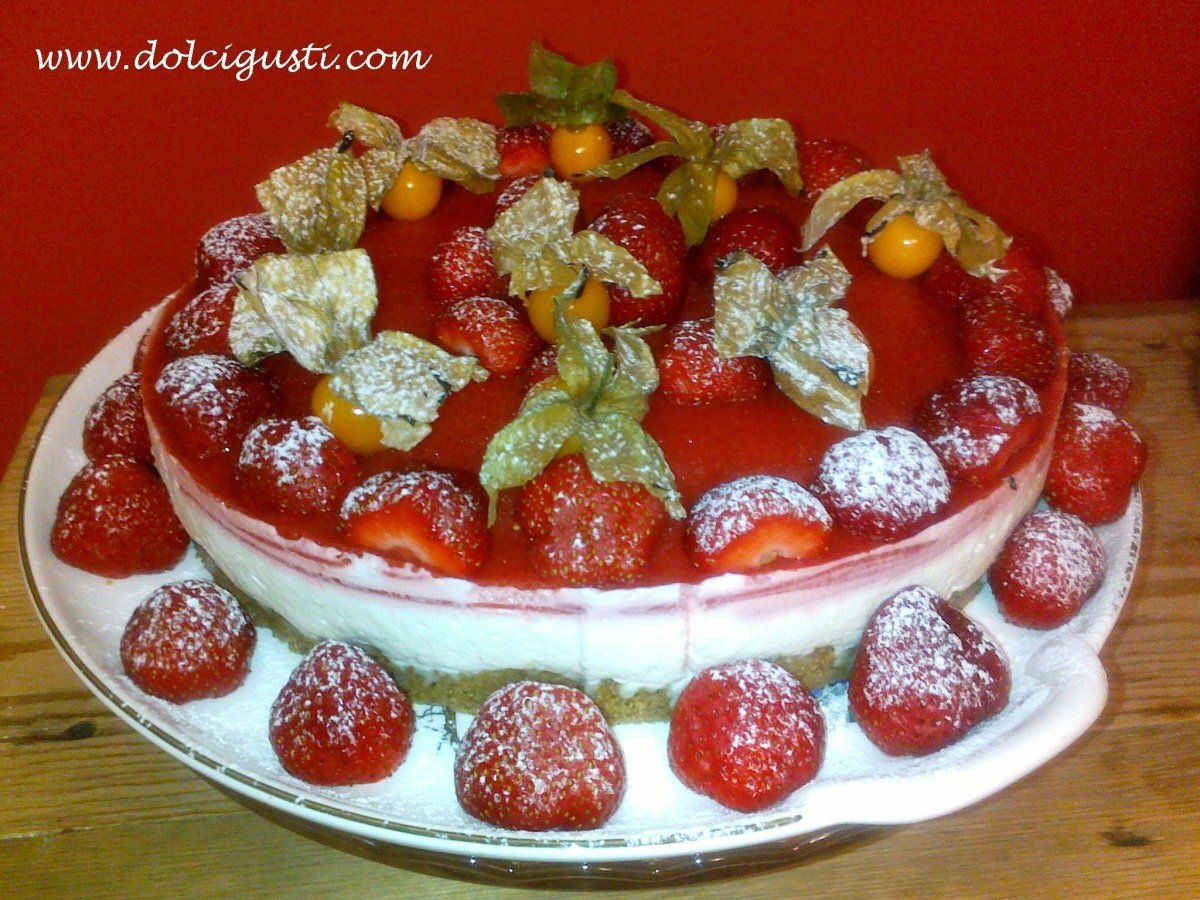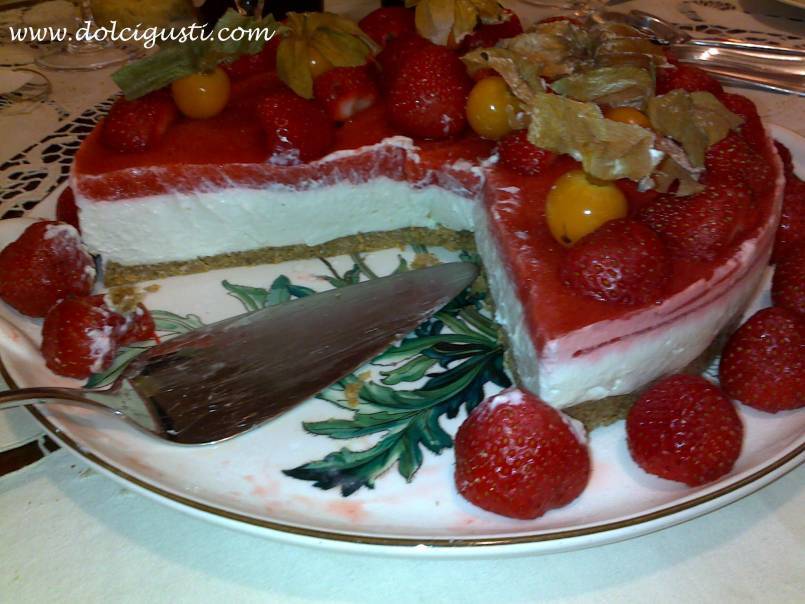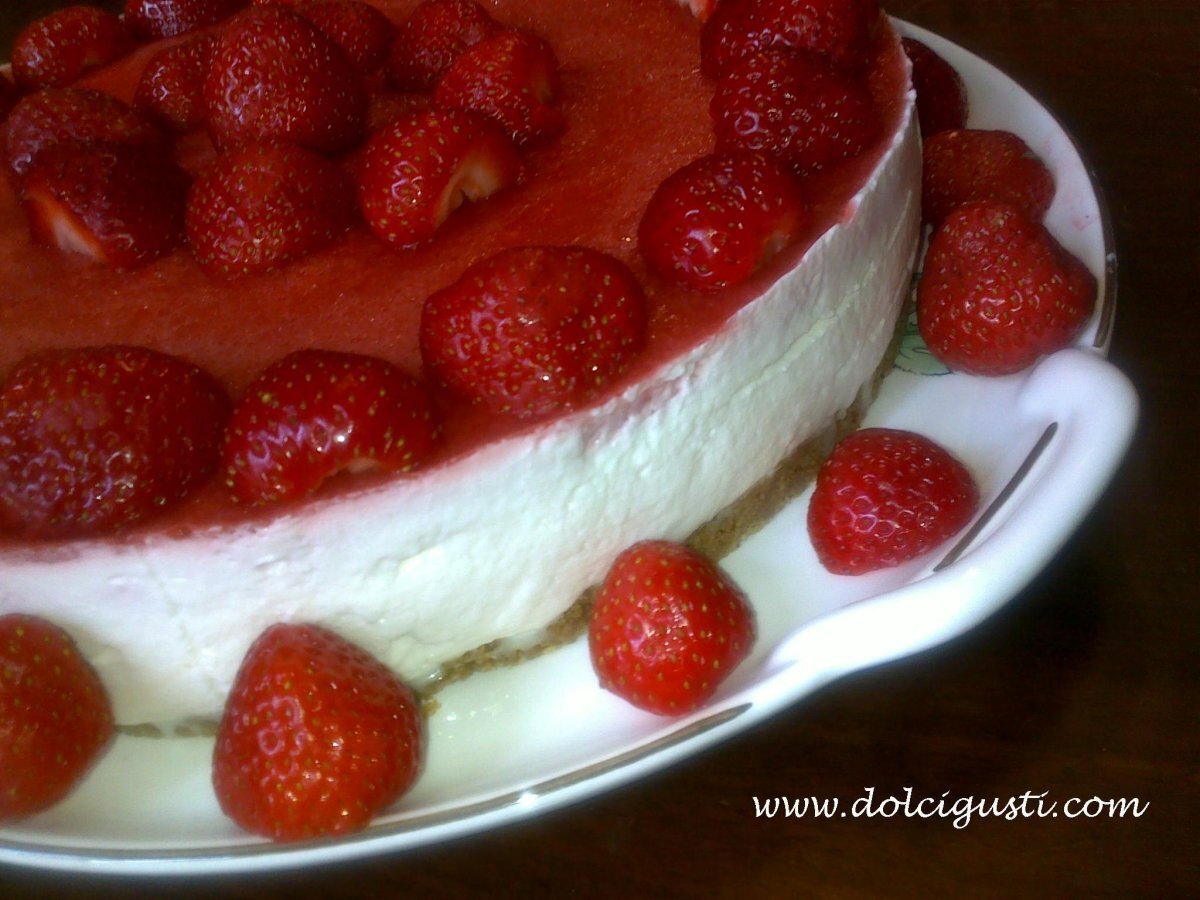 Questions:
You may like
Recipes