Rough puff pastry and a banana blueberry tart
Preparation
Sift flour and salt into a mixing bowl. Scatter the butter cubes on top of the flour. Using a pastry cutter, cut the butter into the flour until the mixture resembles bread crumbs. It does not matter if there larger pieces of butter in the flour mixture as this will help the pastry to be more flaky.
Slowly add the water into the flour mixture until it is just combine. Shape the dough into a ball, wrap it in clingwrap and refrigerate for about 30 minutes.
Dust your counter top with flour and roll the dough into a 16" by 8" rectangle. Take one side of the rectangle (long end) and fold it in by 1/3. Then take the right side and fold it in by 1/3.
Give the dough a quarter turn and roll it into a rectangle again. Fold it into three again. This would be the first two turns. Wrap the dough in clingwrap and refrigerate it for 30 minutes.
Remove the chilled dough from the fridge and give it another two more turns as in (4) above. This makes it a total of 4 turns. The dough is now ready. Refrigerate for 30 minutes before using.
Banana Blueberry Tart:
Preheat oven to 220°C. Line a baking tray with baking paper. Place the puff pastry on the tray. Use a sharp knife to cut a thin border about 5mm in from the edge of the pastry (not cutting all the way through). Brush pastry with jam. Top with banana and blueberries. Brush with butter and sprinkle with sugar. Bake for 15 minutes until golden. Delicious served with ice cream.
Photos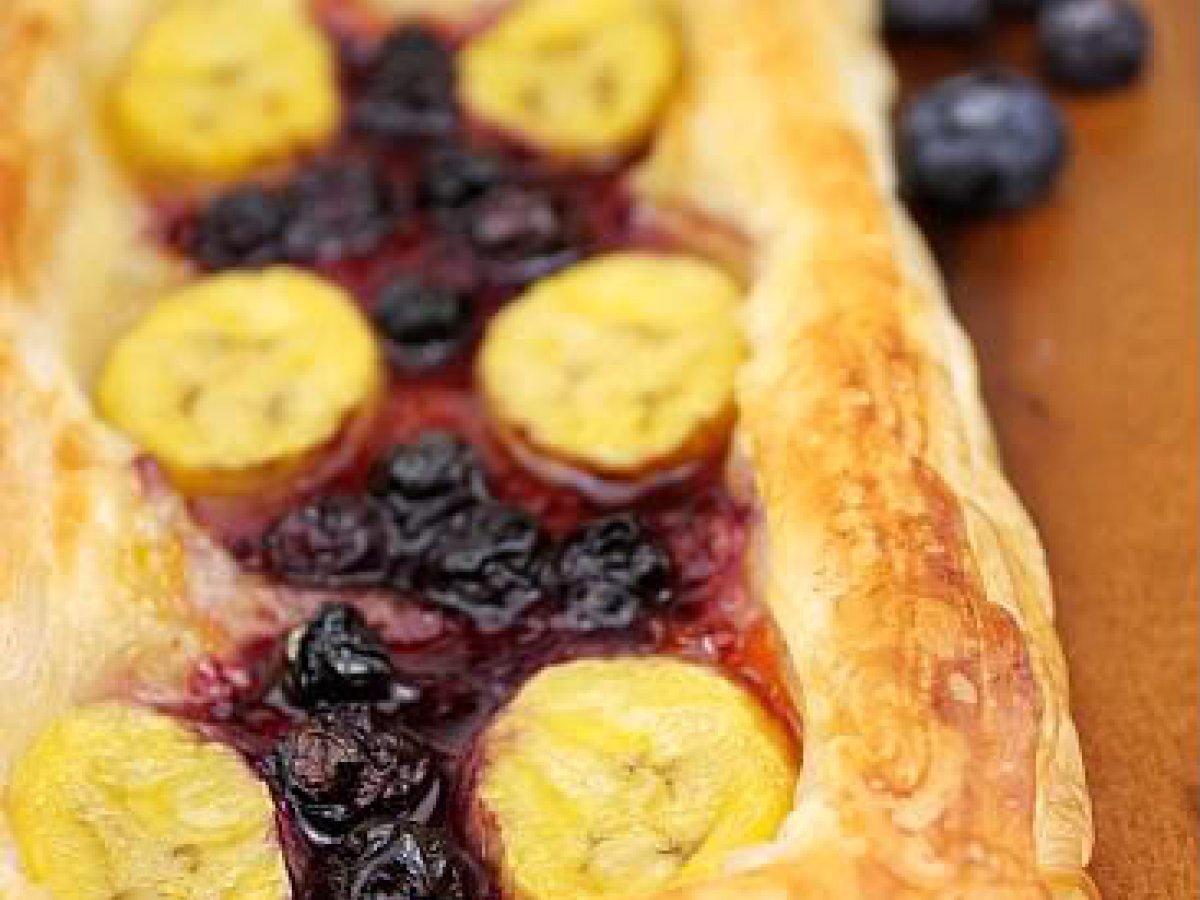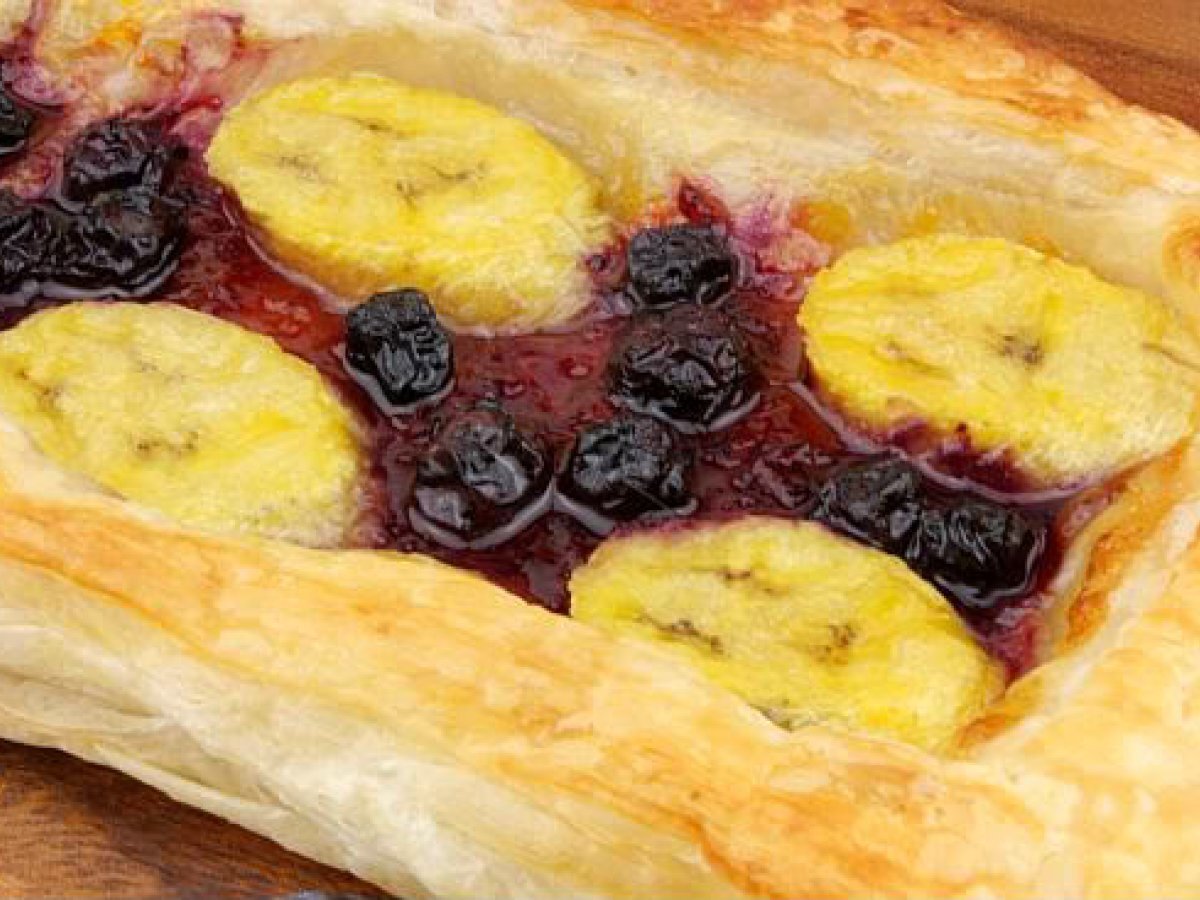 Questions:
You may like
Recipes
Related articles