Jerusalem artichoke tart
Jerusalem artichoke tart
or
Do you know this ancient vegetable, known as Jerusalem artichoke? It looks like a potato and taste like...well, artichoke! Here is a recipe to have a try ;)
Preparation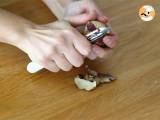 Step 1
Clean the Jerusalem artichokes, peel them and wash them again. Slice them up.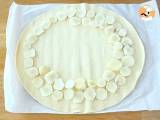 Step 2
Unroll your pastry sheet, and sting it with a fork. Arrange the Jerusalem artichokes slices on it.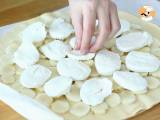 Step 3
Cut the mozzarella into slices, and arrange them on the vegetables. Sprinkle with dried thyme.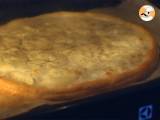 Step 4
Bake 20 minutes at 390°F (200°C).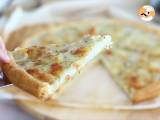 Step 5
There you are, your Jerusalem artichoke tart is ready!
---
---
Related recipes
Recipes