Rum & raisin cream swiss roll
Preparation
Simple Rum & Raisin Buttercream:
When unsalted butter has softened, add icing sugar and mix with the butter using a spoon or a spatula. Using an electric beater, beat the mixture (starting from slow speed and progressing to high speed) until soft and fluffy. The colour should be pale white. You may have to scrape the bowl often with a spatula.
Add in milk and rum a little bit at a time, and continue beating with low speed until all the liquid is used up. (You can replace the milk with 50g of whipping cream. According to ???, the flavour would be great).
Swiss Roll Cake :
Beat egg yolks and 25 g of sugar with an egg whisk until sugar has melted and mixture is even. Add in oil and mix well, followed by milk and mix everything well with the egg mixture. Add in the flour (sifted) all at once into the mixture and mix well with the egg whisk to form an egg yolk batter. Set aside. Make meringue. Place egg whites into a clean bowl and beat until foamy. Add 85g of the castor sugar in three or four additions, and beat until egg whites are glossy and stiff peaks form. Add egg whites (meringue) into the egg yolk batter in three additions, folding after each addition gentle with a spatula, until they are well incopororated. Pour batter into prepared swiss roll pan, and bake in a pre-heated oven at 180°C for about 12 minutes. When done, unmould the cake and let it cool on a wire rack. When cooled, spread buttercream on the cake and roll it gently to form a swiss roll. Chill it in the fridge for about half an hour before serving.
Photos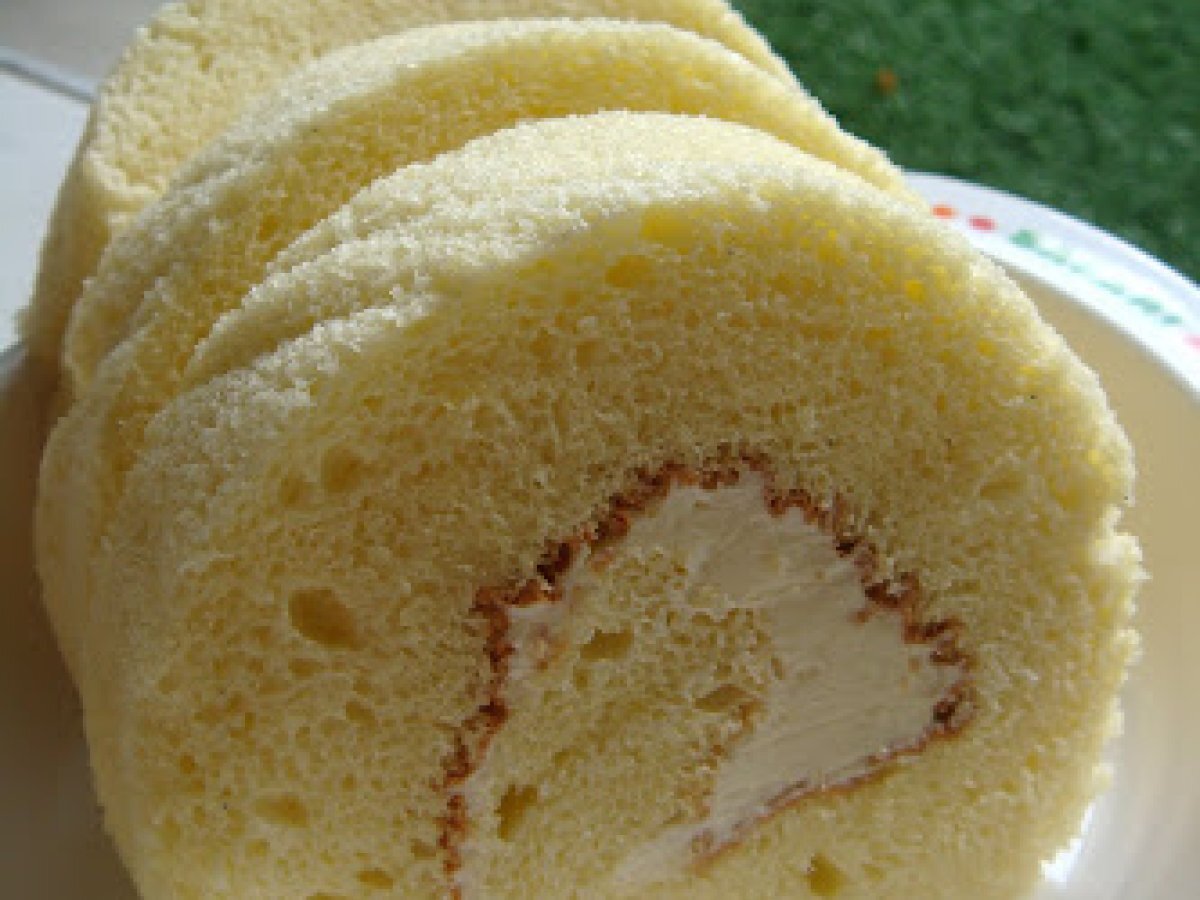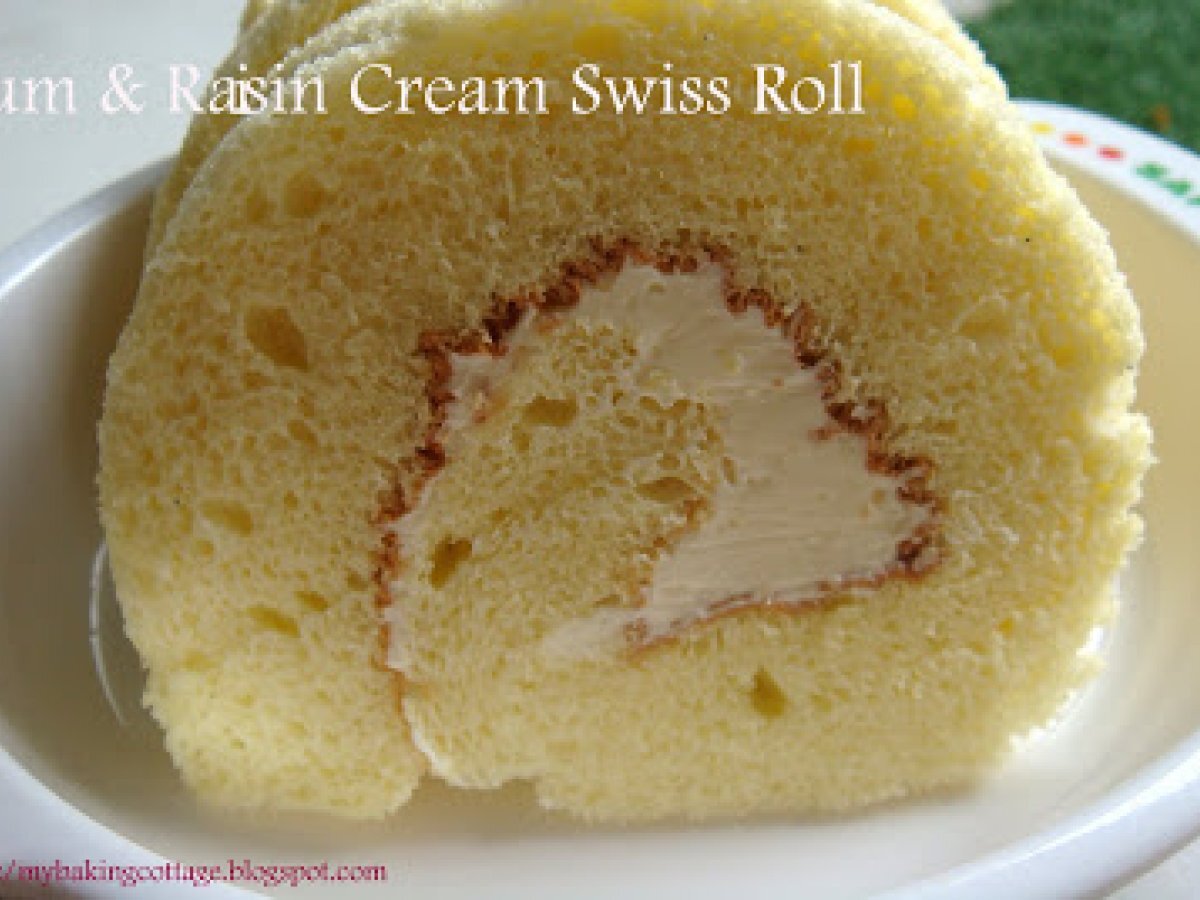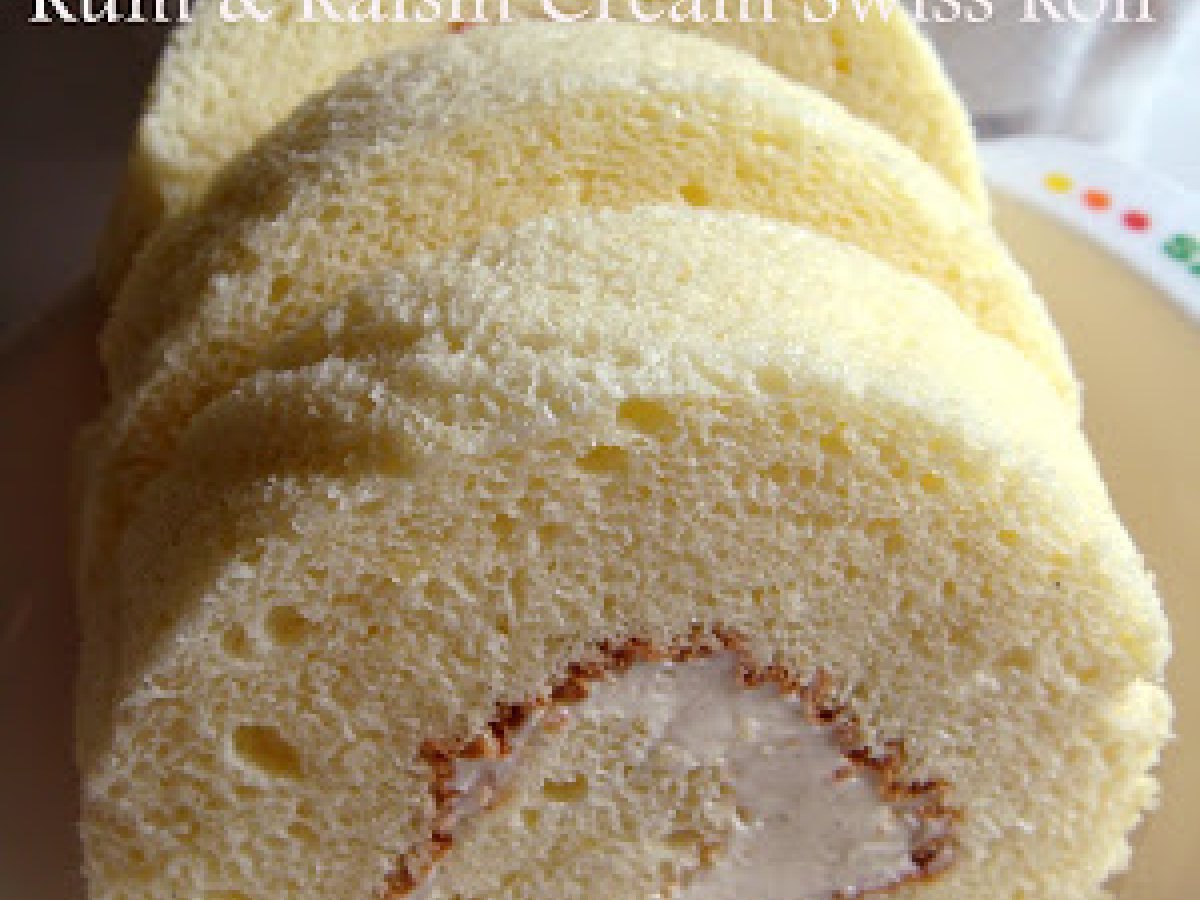 Questions:
Related recipes
Recipes