Steamed Chocolate Mudcakes with Orange Sabayon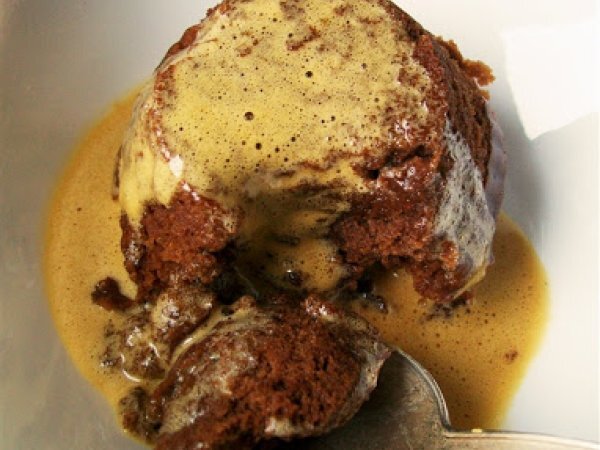 Preparation
Place all the ingredients into the Thermomix bowl in the order listed and beat for 30 seconds on speed 6.
Stir in some dark chocolate chunks or chips if you like.
Pour into ungreased silicon cupcake cups and place in the two layers of the Varoma.
Pour 1 litre of water into the Thermomix bowl, place lid and Varoma on top, and cook on Varoma temperature, 20 minutes, speed 2.
Remove lid and set aside while you make the sabayon.
Make sure the Thermomix bowl is clean and dry. Place nutmeg in bowl and grind for 10 seconds on speed 9.
Remove from bowl and set aside. 1 whole nutmeg.
Mill the Rapadura for 20 seconds on speed 9, until fine:- 80 g Rapadura.
Add remaining ingredients to Thermomix bowl and cook for 8 minutes at 80 degrees, speed 4.
Now turn the cupcakes out of their cups, place them upside down on a plate, and drizzle over some sabayon. Enjoy!
You may like
Recipes