Strawberries and cream twinkie cake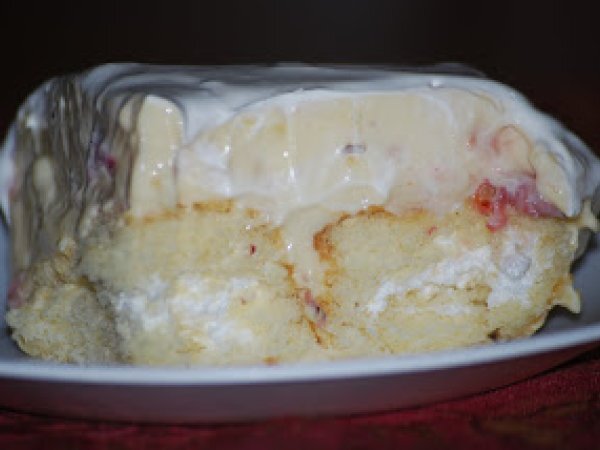 Preparation
Layer Twinkies in the bottom of 9 x 13 dish.
Turne the end ones upside down since the dish curved inward.
In mixing bowl, mix together 2 packages of instant pudding and 2 cups of milk.
Stir well until pudding dissolves. Add 2 cans of sweetened condensed milk. Chill mixture in refrigerator for 15 minutes.
Drain strawberries to remove juice. Add 1 cup sour cream and 1 cup whipped cream to chilled pudding mixture. Blend well. Stir in drained strawberries.
The mixture might be prettier if you added a few drops of red food coloring to make a light pink color. Pour strawberries and cream mixture over Twinkies. Top with a thin layer of whipped cream.
Serve with reserved strawberry juice, if desired. One of our children thought it needed more strawberry taste, so this leftover juice would probably satisfy their taste buds.
Questions:
You may like
Recipes
Related articles