Tartest lemon tart
Tartest lemon tart
Preparation
Prepare the crust:
Put the flour, confectioners' sugar and salt into a food processor and pulse a few times just to combine. Sprinkle the pieces of butter and pulse until the butter is coarse. The sizes don't have to be uniform. Begin adding the egg yolk a little bit at a time. Pulsing after each addition. When the entire egg has been added, process in long 10 second pulses until the dough forms clumps and curds. Just before this happens, the sound of the machine will change, so be careful not to over pulse. I only have a mini food-prep and I managed to make this by preparing it in 4 separate batches.

Preheat the oven to 375F. Butter a fluted 9-inch tart pan with a removable bottom. Press the dough evenly onto the bottom of the pan and up the sides. Save a small piece to patch up any cracks that may occur during baking. Be careful not to press too hard. Be gentle. Freeze the crust for at least 30 minutes.

Preheat the oven to 375F. Butter the shiny side of a piece of aluminum foil and fit it,butter side down, tightly against the frozen crust. Put the tart pan on a baking sheet and bake for 25 minutes. Carefully remove the foil and gently press down any areas that may have puffed up too much. Cool completely before adding the lemon mixture

Lemon Filling:
Center a rack in the oven. Preheat to 325F. Place the tart pan on a baking sheet lined with parchment.

Slice the lemons in half. Remove the seeds and cut the lemons into small pieces. You can use a blender or a food processor. Dorie recommends the blender. Put the lemons and sugar into the blender and pulse, blend, and scrape until the mixture is smooth and the lemons pieces are no longer visible. Add the rest of the ingredients and blend until everything is thoroughly combined. Rap the blender/bowl on the counter a few times to get rid of any air bubbles. Pour the mixture into the partially baked crust. It will be very full!

Carefully transfer the baking sheet to the oven. Bake for 20 minutes. After 20 minutes increase the oven temp. to 350F. and continue to bake for an additional 25-30 minutes. I had to bake mine for about 35. Don't worry if the lemon bubbles over the crust. You will know it is ready to take out of the oven when the lemon mixture is set and slightly shaky in the middle.

Transfer to a cooling rack and allow it to come to room temp. This is best served on the day it is made. Garnish with some sifted powdered sugar if desired.
Photos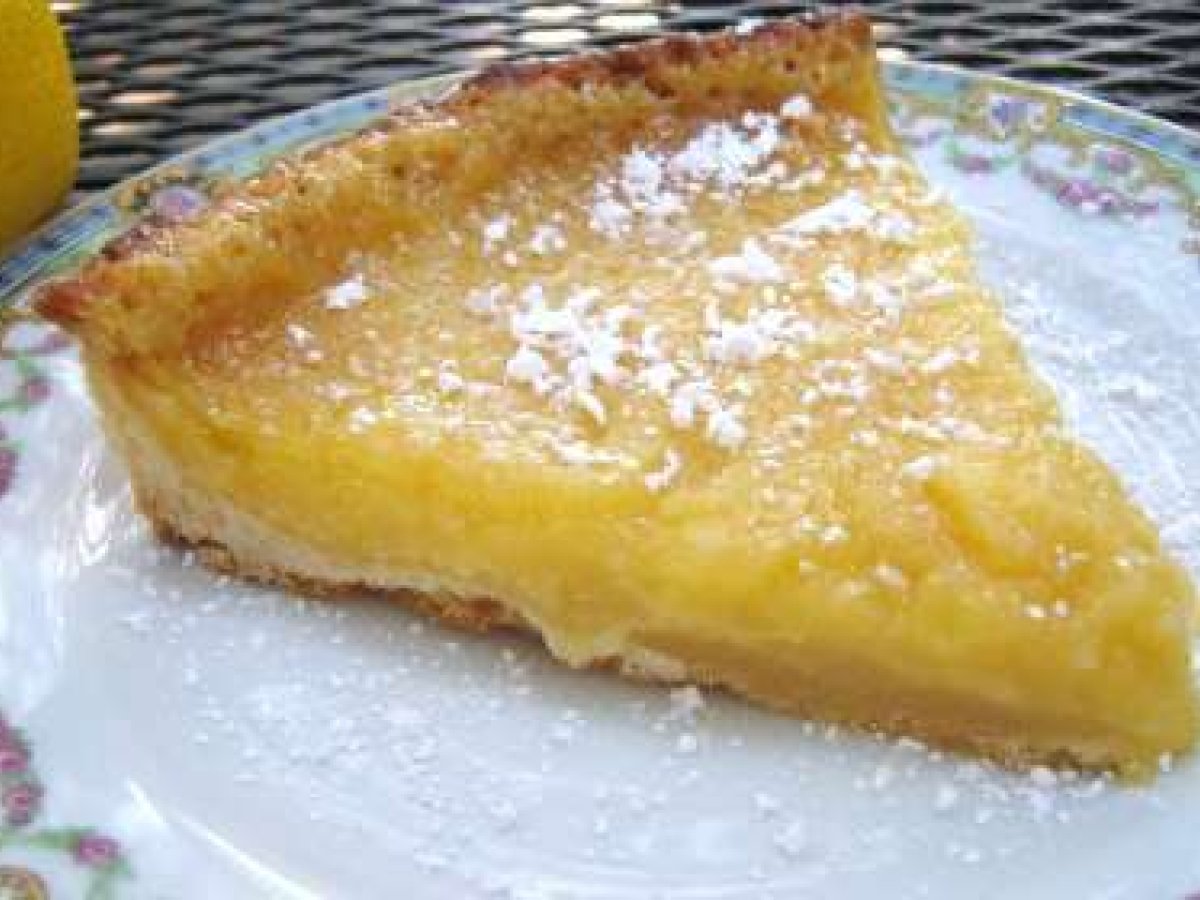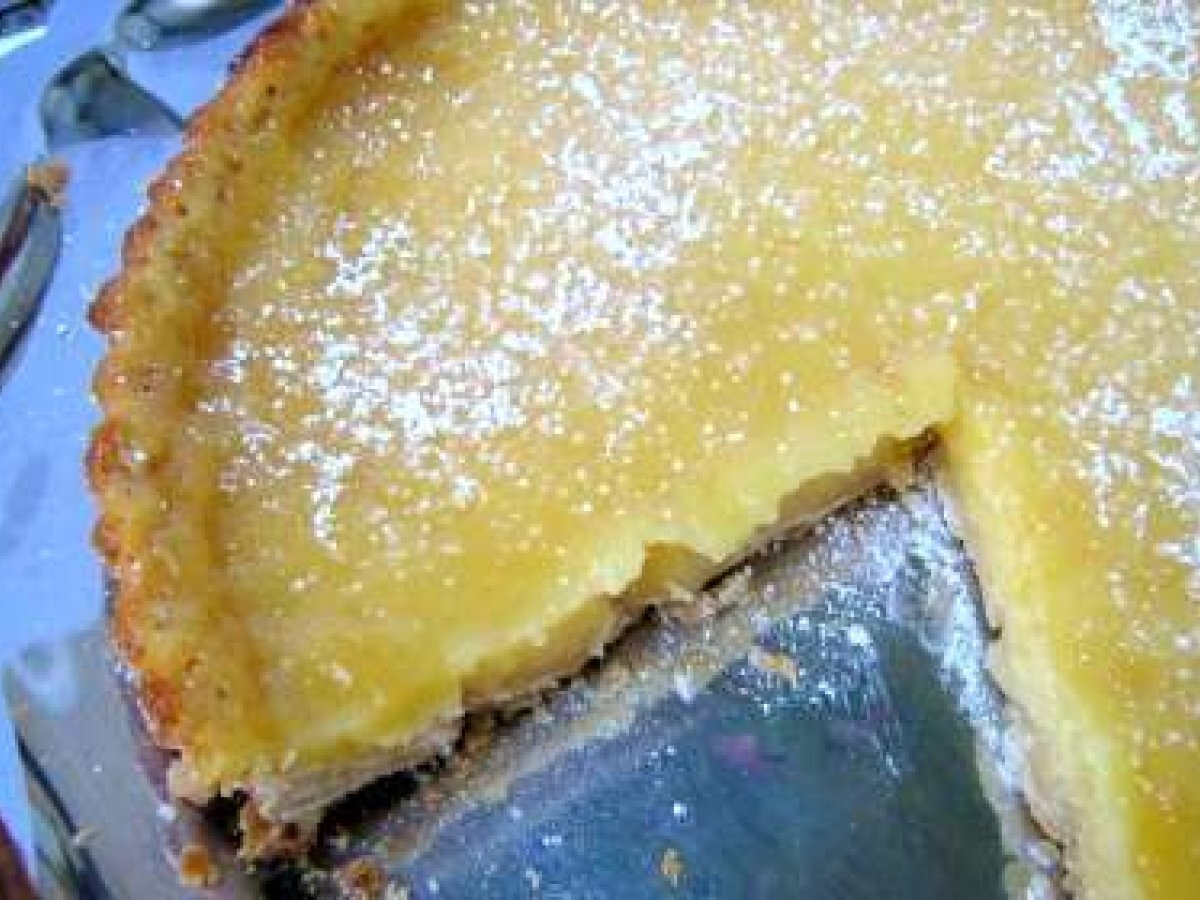 Questions:
You may like
Recipes