Tiramisu swiss roll
Tiramisu swiss roll
Preparation
For the cake :
Preheat the oven at 200 C. Line the baking tray with baking paper. In a large mixing bowl, beat eggs until foamy, gradually add in sugar and beat until fluffy. Fold in flour, melted butter and vanilla essence, mix until just combined. Pour the batter into baking tray and bake for 10 minutes. Cool on rack.
For the filling :
Beat the cream and egg whites seperately till stiff. Keep it aside. Whisk the egg yolks, sugar and marsala wine in a large glass bowl until blended. Set the bowl over a saucepan of simmering water, but do not allow the bottom of the bowl to touch the water. Whisk the egg mixture over the simmering water until it is thick and creamy, about 4 minutes. Remove from the heat. Mash the mascarpone cheese until creamy. Add the egg yolk mixture into the mascarpone cheese and beat to mix very well. Finally fold the cream and egg whites gently into the mascarpone cheese mixture.
For the espresso syrup :
Prepare a strong espresso coffee using coffeefilter. Dissolve 2 teaspoons sugar and 2 tablespoons marasala wine in it.
Assembling :
Spread the baked sponge roll and brush the espresso syrup over the cake (one side only). Now spread the filling and roll the cake gently. Sprinkle the cocoa powder / grated chocolate on the top and refrigerate for atleast 2 hours before serving.
Photos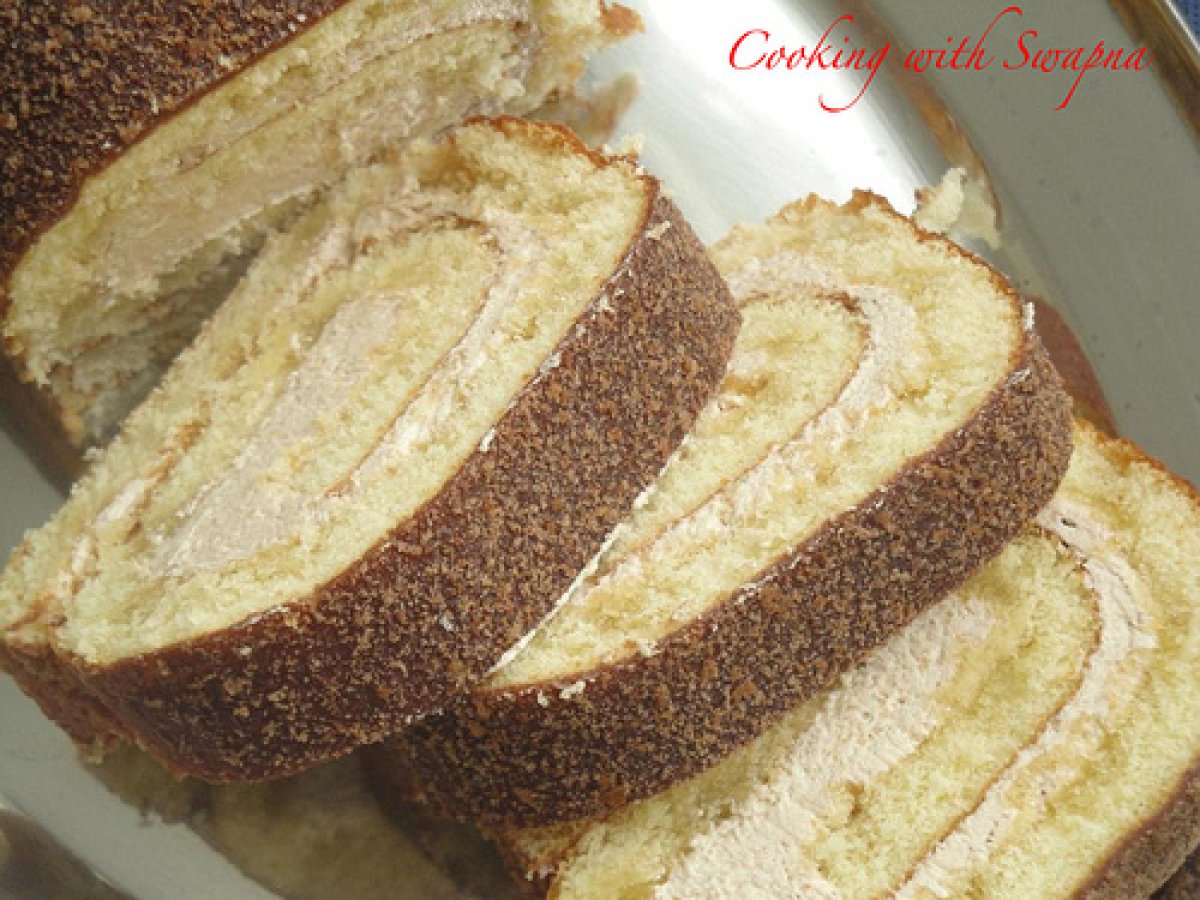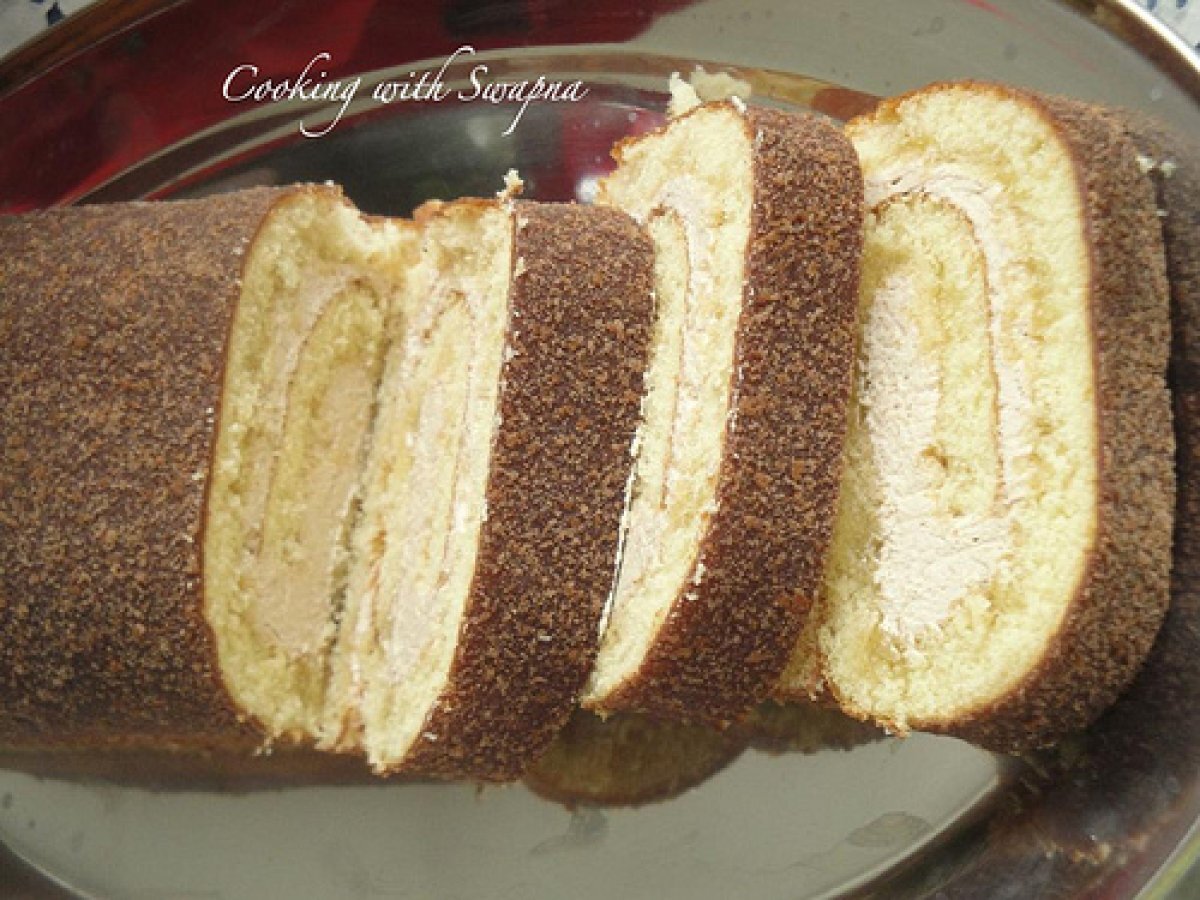 Questions:
You may like
Recipes