Tiramisu verrines with speculaas and caramel
Tiramisu verrines with speculaas and caramel
Make individual tiramisu verrines full of flavors with speculaas and caramel !
Materials
electric mixer
3 glasses
pastic wrap
Preparation
Separate the yolks from the whites. Mix the yolks with sugar. Add the mascarpone and mix well.

Whisk the egg whites until they form peaks, then add slowly the mascarpone mix to it, stiring getly with a spatula.

Put some cream in the glass (you can use a pastry bag or a spoon). Cut the speculaas in half and dip them in coffee. Put the speculaas on top of the cream.

Cover the biscuit with cream and then with caramel. Put some soaked speculaas on top then cover again with cream.

Put some soaked speculaas again and cover with caramel. Finish with adding some cream on top. Cover with plastic wrap and refrigerate for at least 4 hours.

There you are ! Sprinkle some crushed speculaas on top and add a speculaas on top.
Observations:
Mascarpone cream :
* You can add a vanilla bean or some vanilla extract to it.
* Do not hesitate to add a pinch of salt in your egg whites.

Pastry bag :
* You can use a freezer bag. Just cut a corner !
* You can also use a spoon.

Rest time :
It's better to refrigerate the verrine during one night, but you can put it for at least 4 hours if it's urgent ;-)
Photos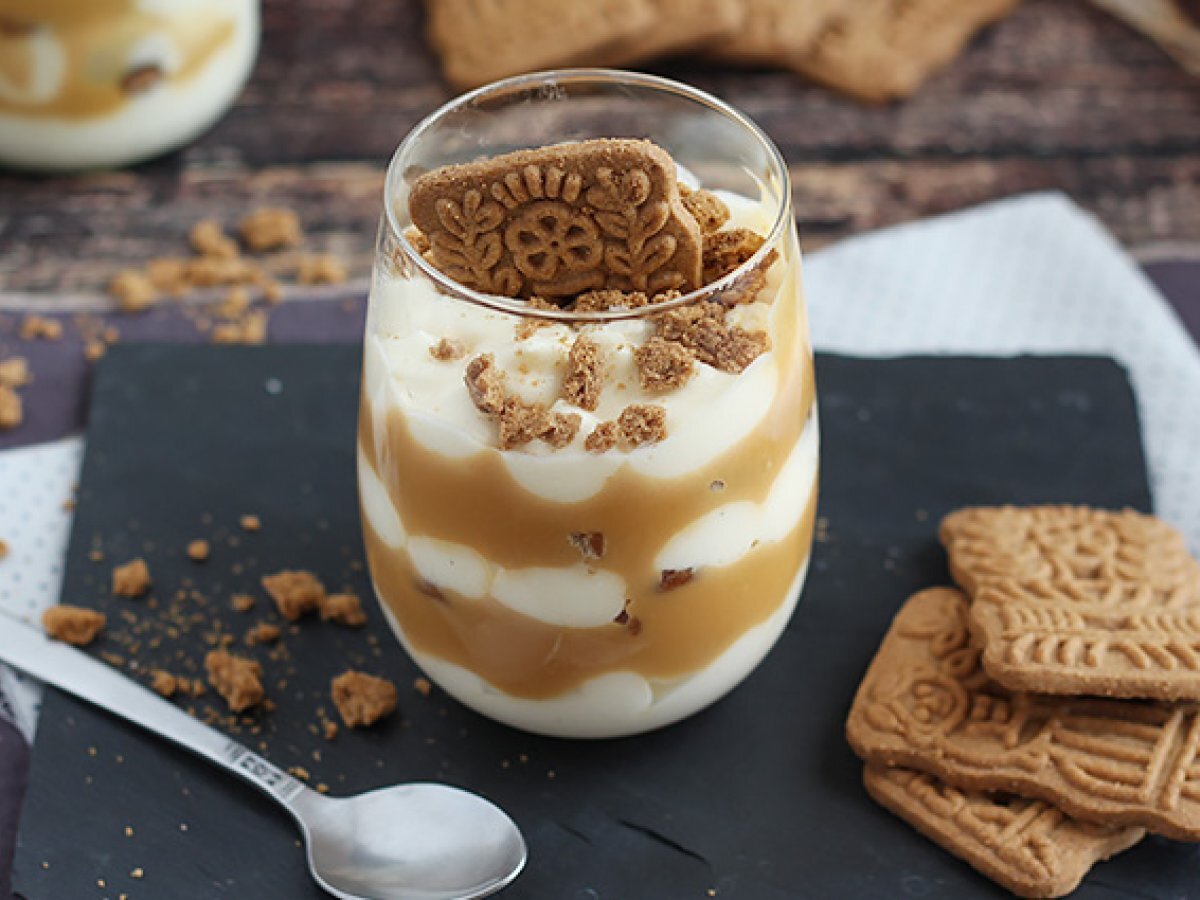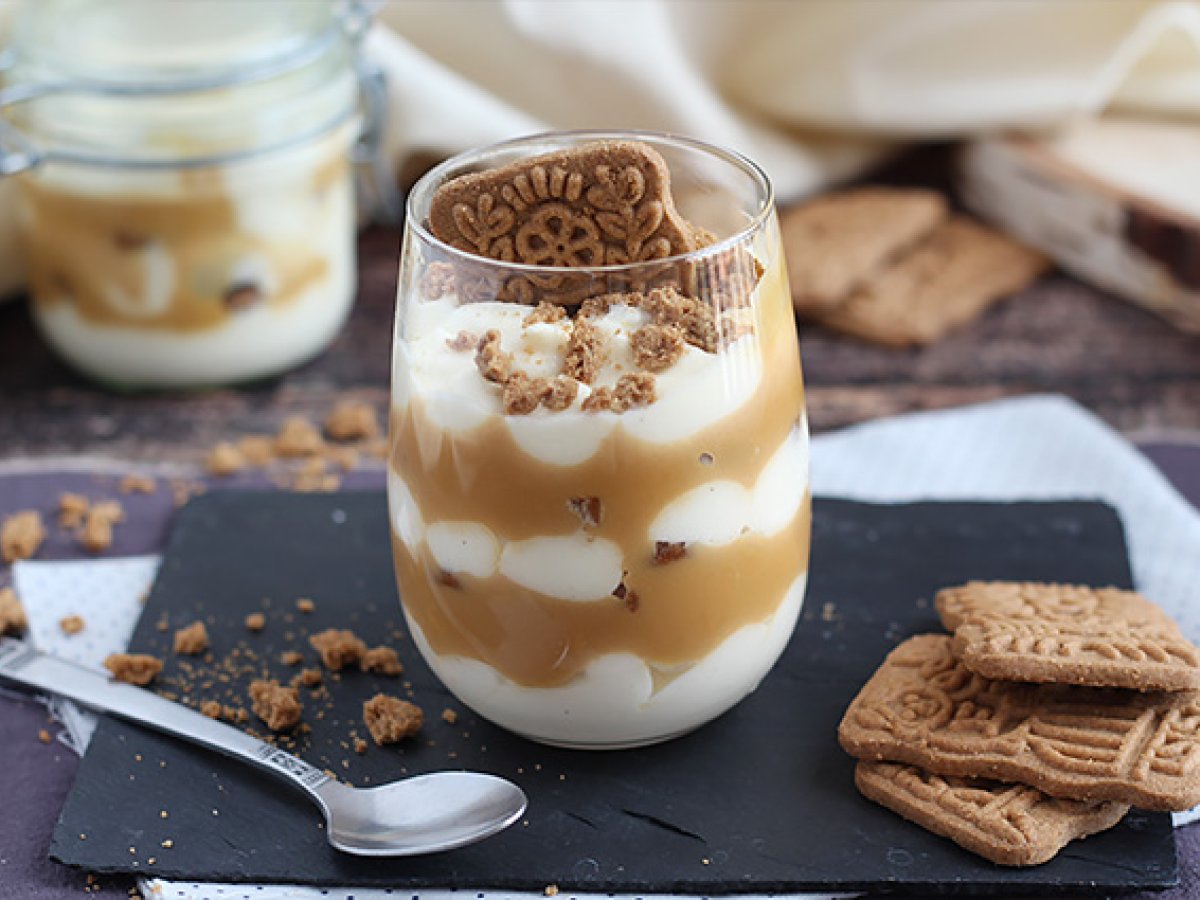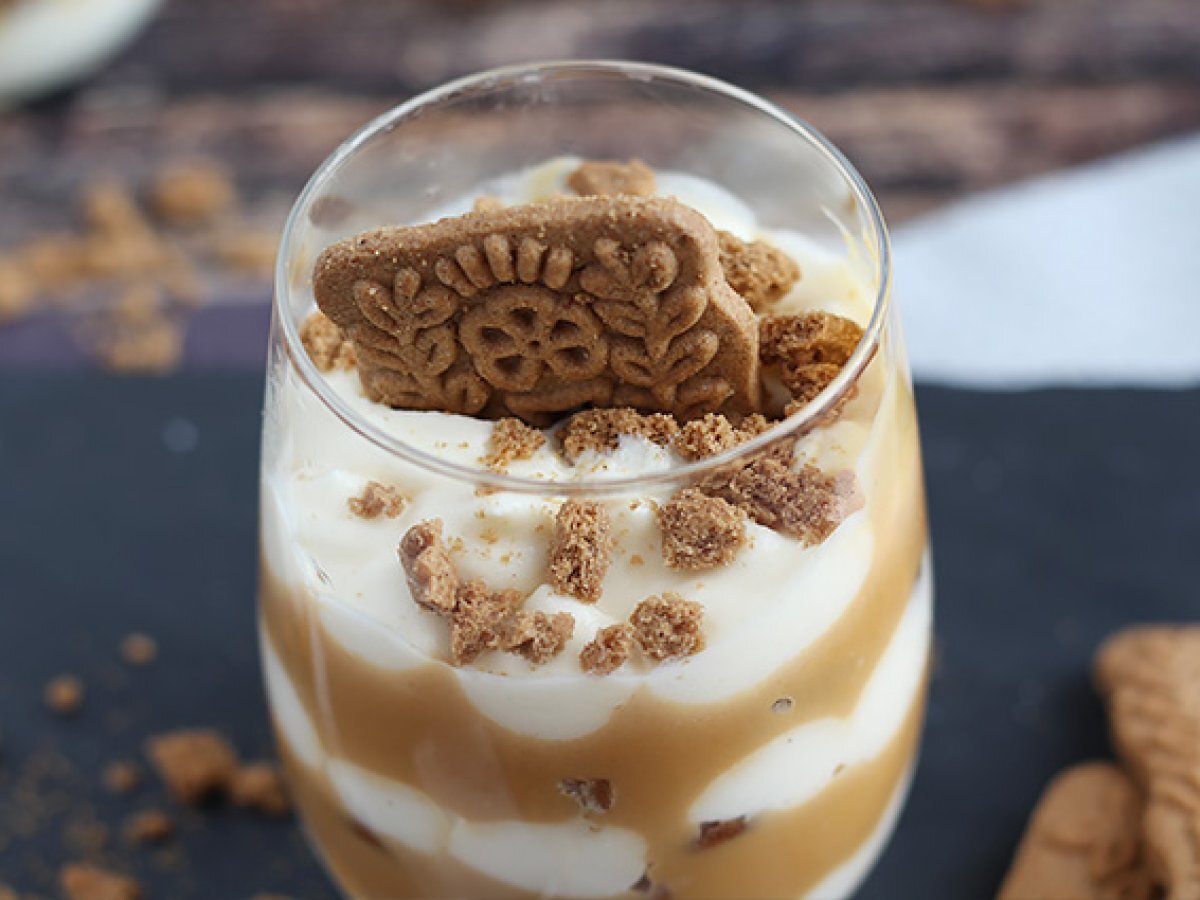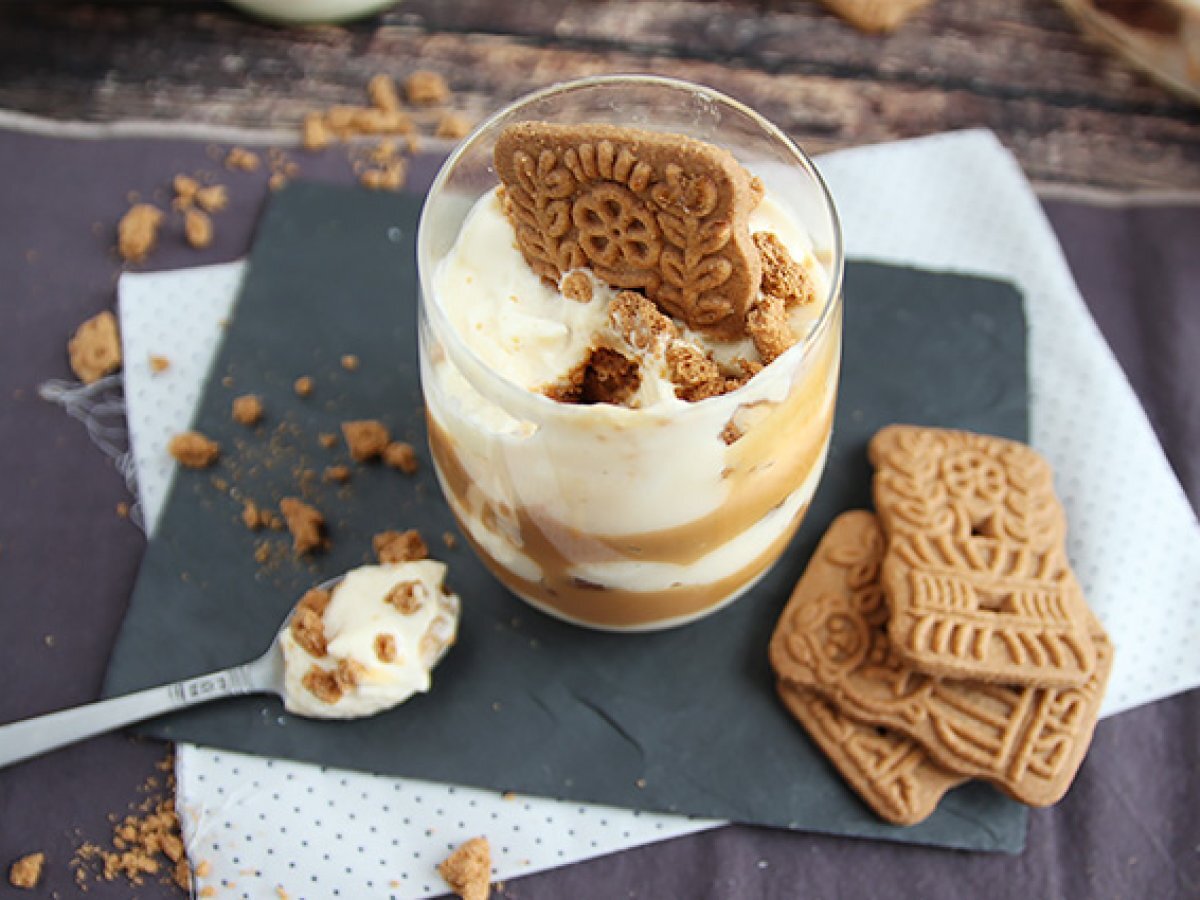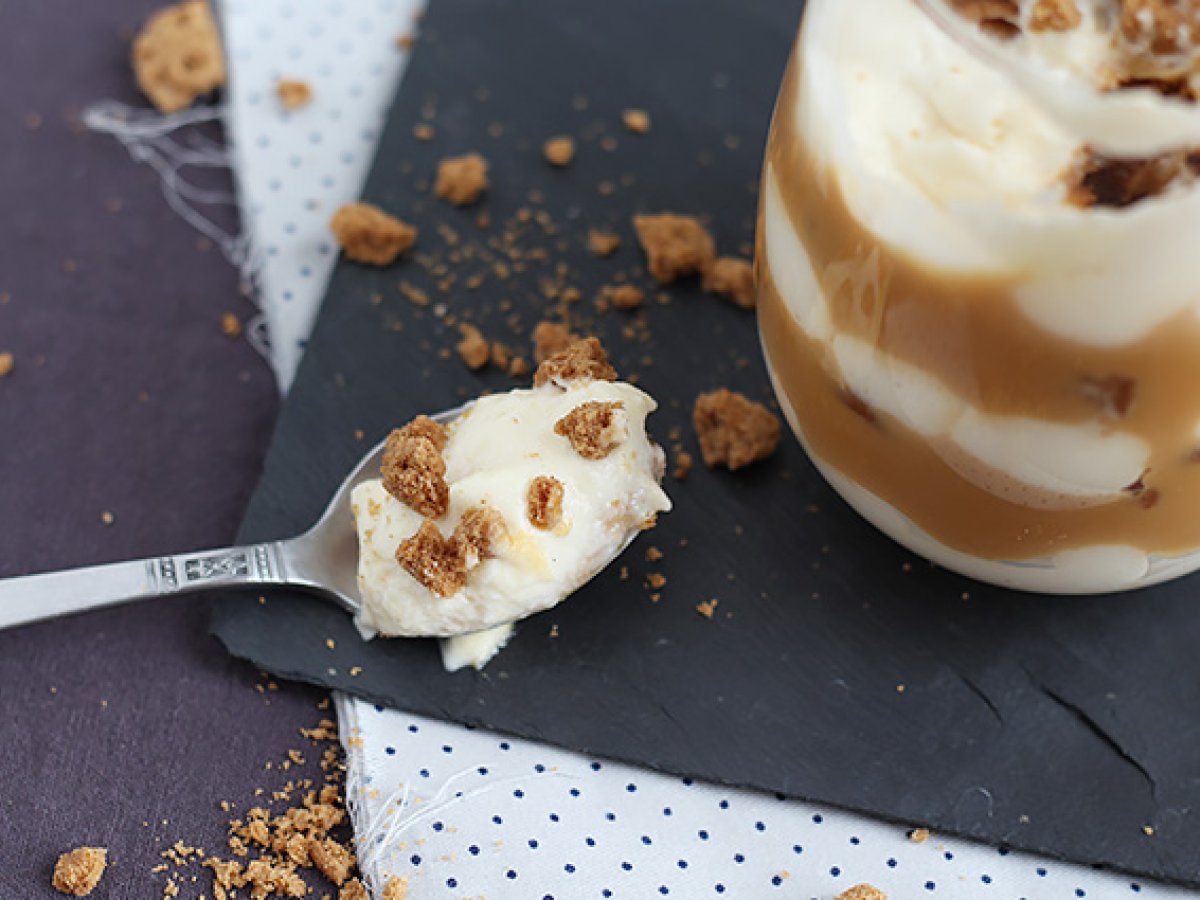 Questions:
You may like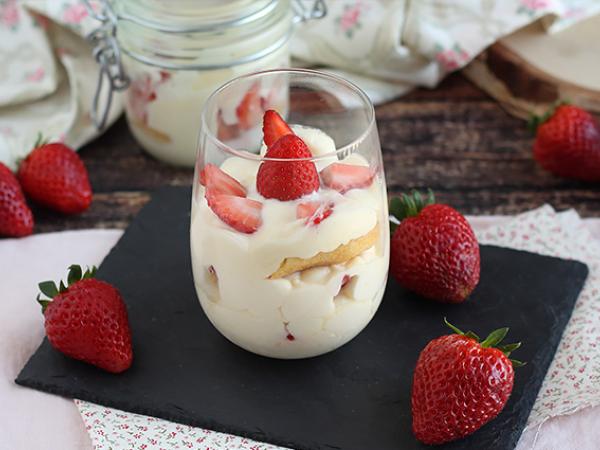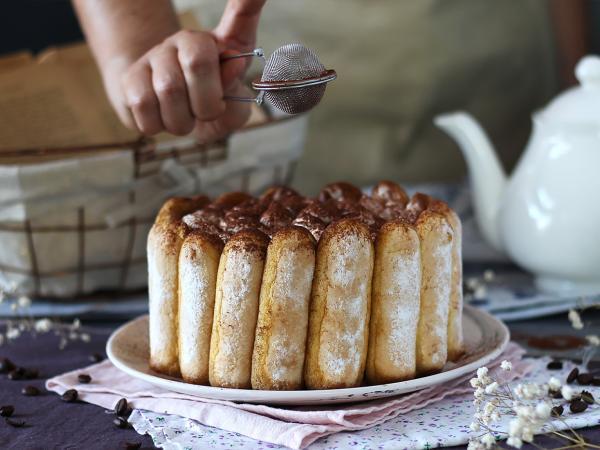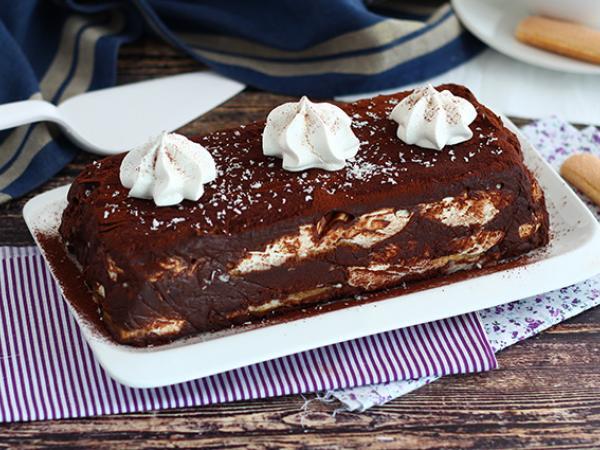 Recipes