Valentine chocolate strawberry cupcake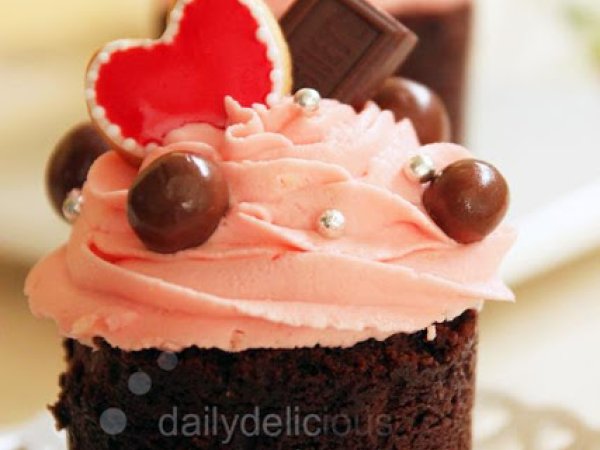 Preparation
Preheat the oven to 170 °C. Place the baking paper in to the cupcake tins. Sift the flour, cocoa powder and baking powder together.
Beat the butter, salt and sugar until light and puffy, add the chocolate extract and beat to combine.Put the egg in to the batter and beat until combine.
Divide the flour mixture into 3, put 1/3 of the flour mixture into the batter, stir with a spatula, when combine, add half of the Crème Fraîche, follow with 1/3 of the flour, stir again then add the rest of the Crème Fraîche. Finish with the rest of the flour, mix to combine.
Scoop the batter into the tins, add the strawberry half in the center.Bake for 20 minutes or 25-30 minutes, or until the cake is spring when touch lightly.Let the cake cool completely before frosting it.
Questions:
Related recipes
Recipes