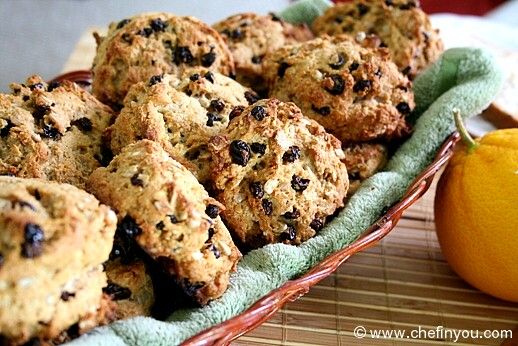 Its getting to be too hard getting up early nowadays. (Ignoring the jibe on my side about "When have you ever been able to?" #$#$$). Anything before 8am, seems to look and feel like 4 am to me! Regular readers of this blog would know about my blah blah's for wholesome breakfast. Sounds great – as long as there is someone else whipping it up that is

. But since my mother has ditched me and given me away to a person who thinks just like me in this matter, its not helping.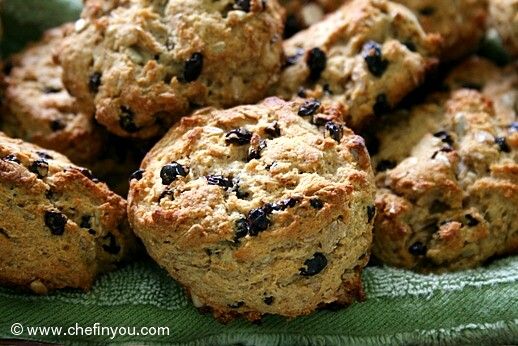 So what's one to do? Prepare it before hand obviously. Something that fills you up with wholesome ingredients and gives one the much needed boost in the morning. For me that means something with wholegrains, something with milk and fruits. Pancakes are great – but one needs something different, hence zeroed down to scones. I have been experimenting with triticale for a while now and have come to like few recipes with it.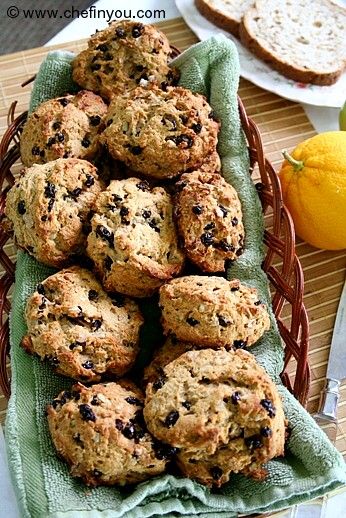 Among the ones I tried, these triticale and currant scones was one. I have adapted this recipe from Oat scones by Chef and author Peter Berley to use my Triticale flakes and ingredients which I had on hand. No butter , No Sugar and No eggs are the special points. Dried fruits, wheat pastry flour, yogurt , honey and sun flower seeds give these scones the nutrition kick, making it delicious and hearty. I especially loved the addition of sunflower seeds since it gave these goodies some yummy crunch.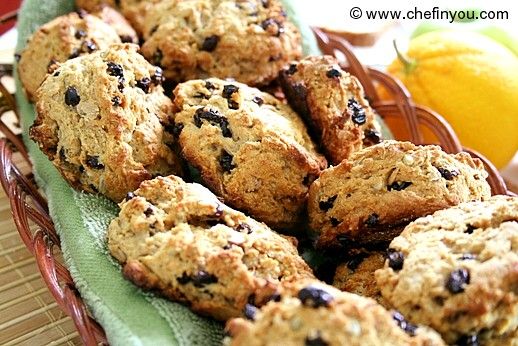 These were so hearty that, I did not have room for any toast and just about finished my Ginger Tea along with few slices of apple! It also made sure that I remained full until noon thus avoiding mid morning snack.
Like this? You might also like other breakfast recipes :
Wholewheat Blueberry Buttermilk Pancakes, Strawberry Pancakes, Buttermilk Pancakes, Blueberry Scones with Sour cream, Wholemeal Banana Walnut muffins, Indian Holy Basil tea(...)
Read the rest of Eggless Triticale and Currant Scones at Chef In You
© DK for Chef In You, 2010. |
Permalink |
15 comments |
Add to
del.icio.us
Post tags: cinnamon, currants, honey, pastry flour, sunflower seeds, triticale, vegetable oil, yogurt