(beer battered fish and chips)
(Beer Battered Fish and Chips)
Fish and Chips recipe hunt and reverted back to basics with a simple beer batter for the pollock, twice cooked maris piper chips and served the tag-team with a deliciously creamy.
Preparation
2/3 fill a large, high sided, heavy based pan with the oil and place over a high heat.

In a large mixing bowl, whisk together the beer and self-rasing flour into a batter with the consistency of thick double cream, making sure there are no lumps. Place the batter mix in the fridge.
Rinse the chips and throughly in cold water and dry on a kitchen towel. Toss the dried chips in a few pinches of salt.

When the oil has reached a sufficient temperature (a cube of bread should brown and crisp in approximately 5-7 seconds) add the chips to the pan and cook for 6-8 minutes or until soft but still pale in colour. Using a slotted spoon, remove the chips and place on absorbed kitchen roll.
Remove the batter mix from the fridge.
Sift the reserved flour, season with freshly ground salt and pepper and add the pinch of smoked paprika. Turn the pollock fillets in the seasoned flour to thoroughly coat.
Increase the heat on the oil and return the par-cooked chips to the pan. Once golden and crisp, remove the chips and immediately shovel onto yesterdays news.
Sprinkle liberally with salt and malt vinegar and top with the fish fillets. Ladle lashings of tartar sauce on the side and destroy while hot.
Photos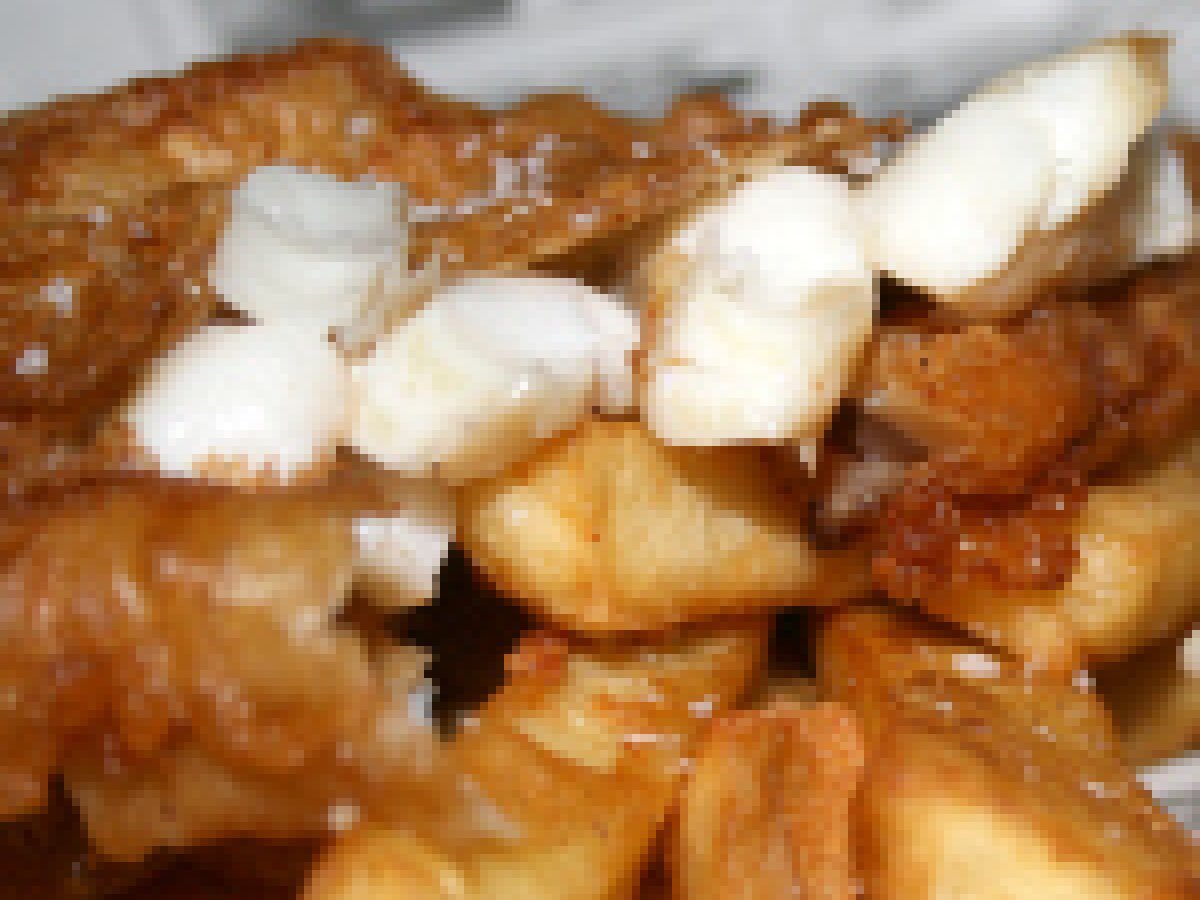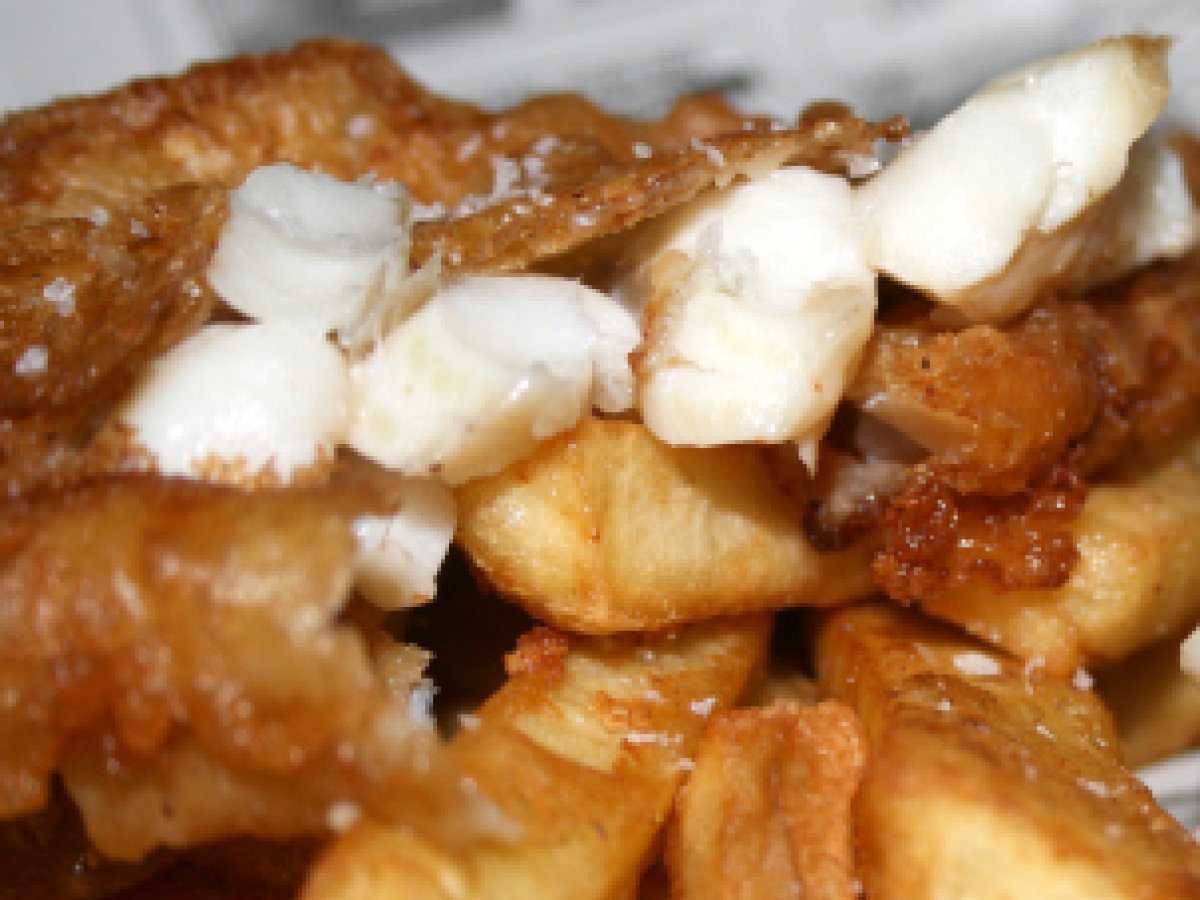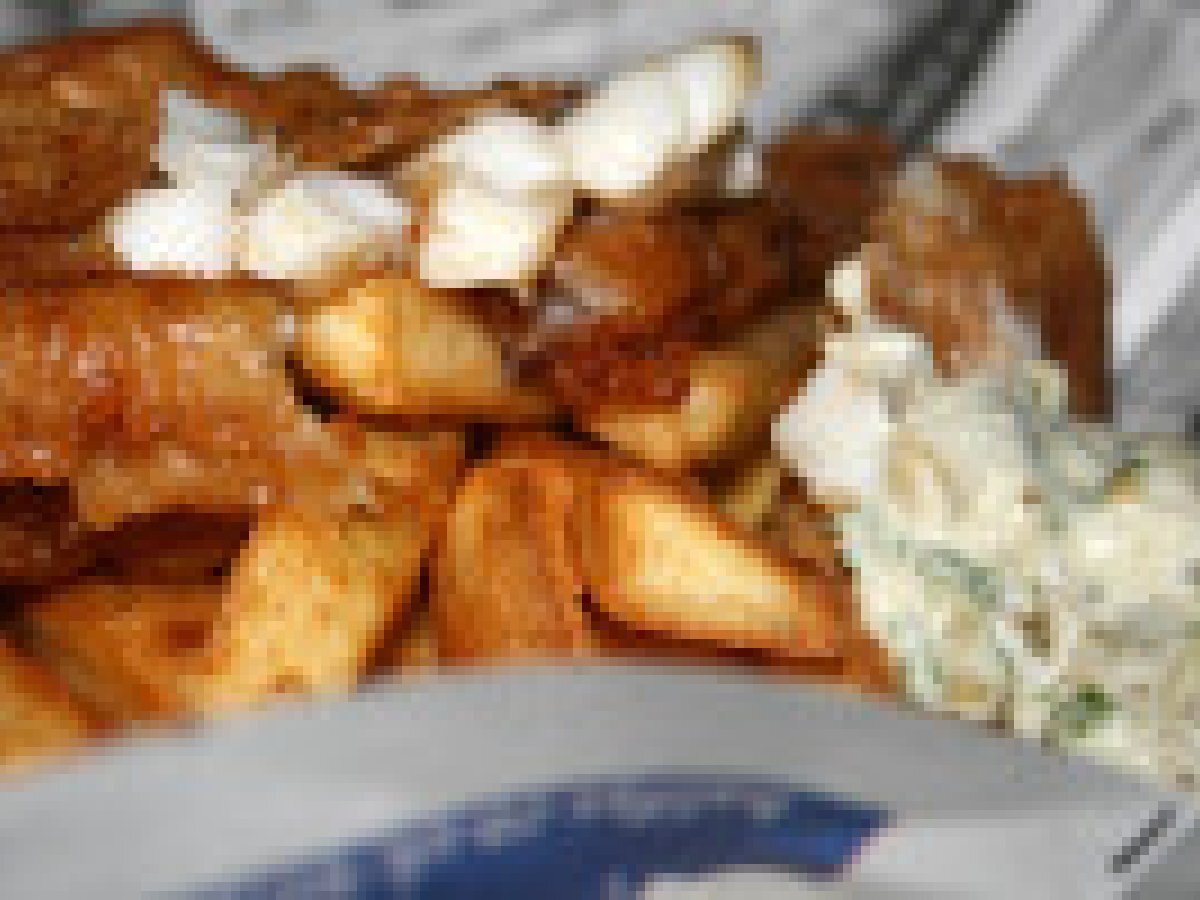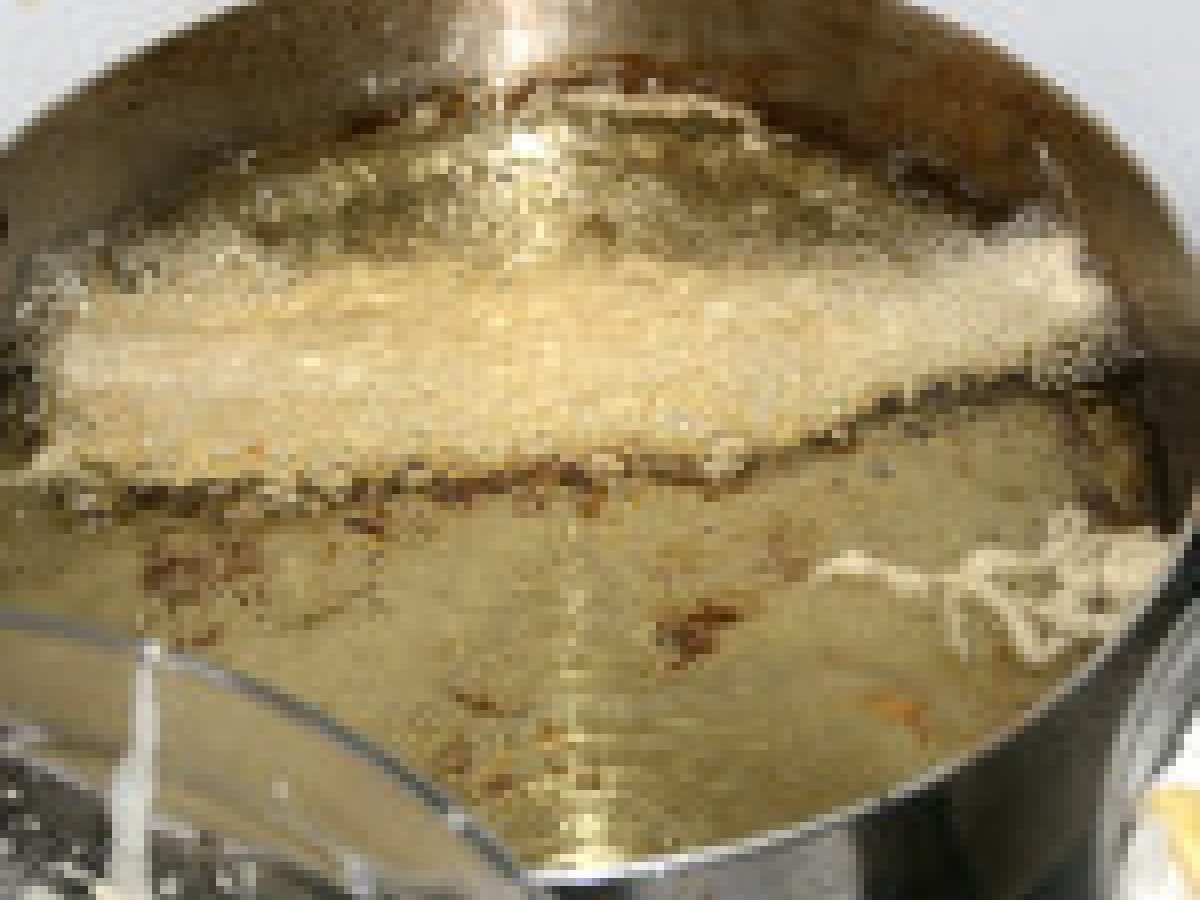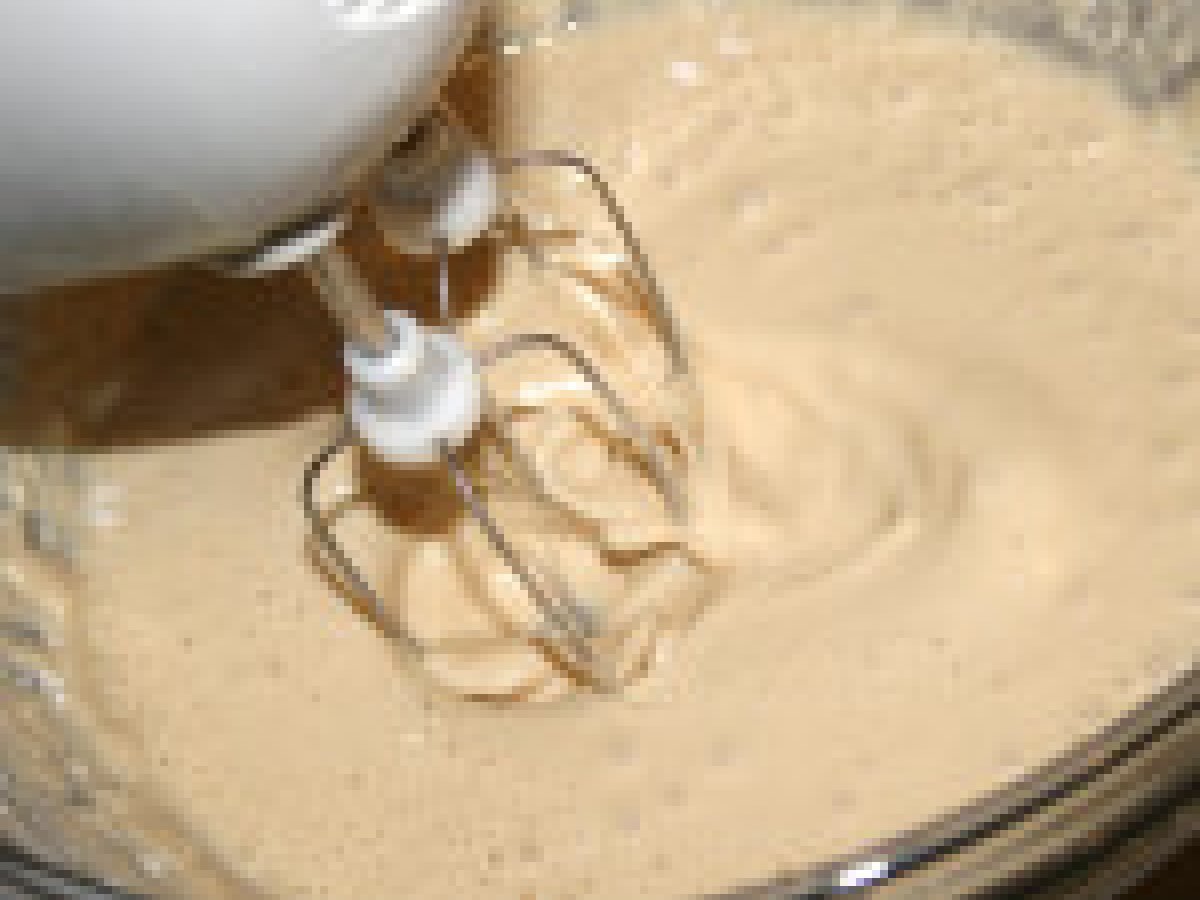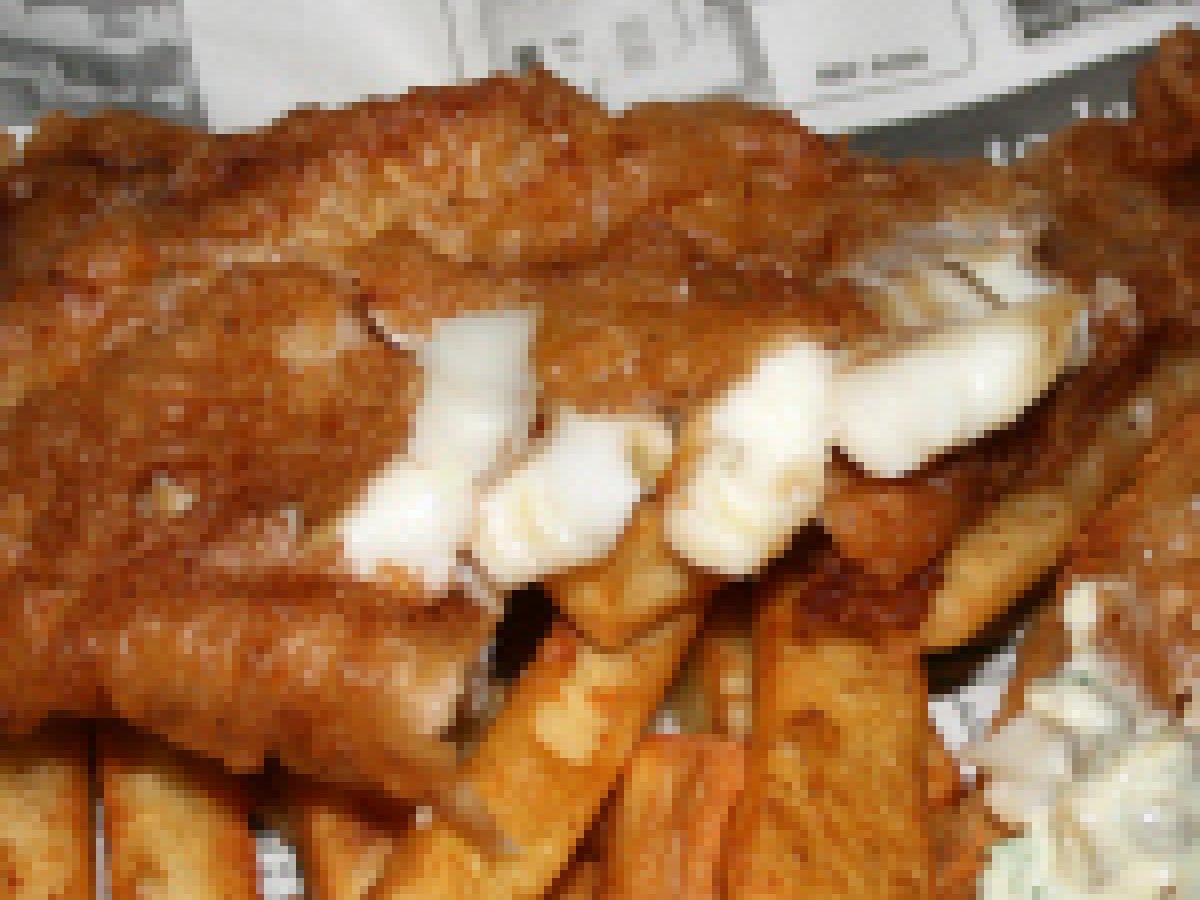 Questions:
You may like
Recipes
Related articles