Blanquillos con chorizo (white kidney beans with chorizo)
Preparation
Wash the beans in cold water and remove the dirty. Soak with enough water overnight in a bowl or place in boiling water for 30 minutes.
Discard the soaking water and drain the beans. Place them in a pressure cooker with 5 cups of water, add the carrot, onion, garlic, bouillon, cumin and potatoes.
Seal the pressure cooker and cook in medium high for 25 minutes. You can cook them in a regular pot it will take about 2 1/2 hours.
While the beans cook, cut the chorizos in 1 1/2 inches chunks and heat the oil in a non stick frying pan over medium heat.
Fry the chorizo chunks until all surfaces are brown. Add the scallions and cook for 2 minutes.
Add the tomato, tomato paste, turmeric, paprika, and half of the salt and a pinch of black pepper. Cook for 5 minutes until it makes a thick sauce.
Once the beans are cooked for 25 minutes. Quick release the pressure and open the pot. Add the sauce and mix well.
Add the rest of the salt if needed. Cook in low heat for 10 minutes. Beans must be very tender and soupy.
Serve with withe rice and avocado.
Photos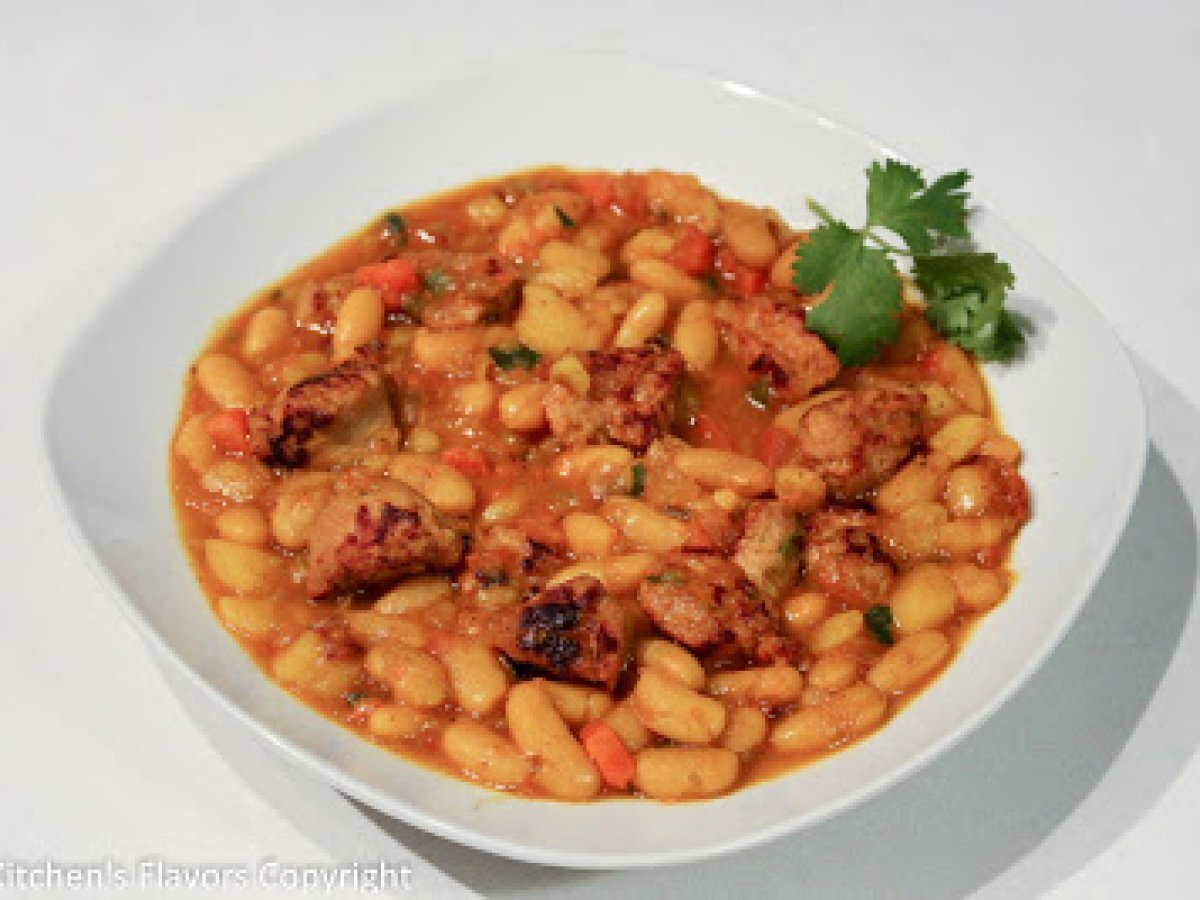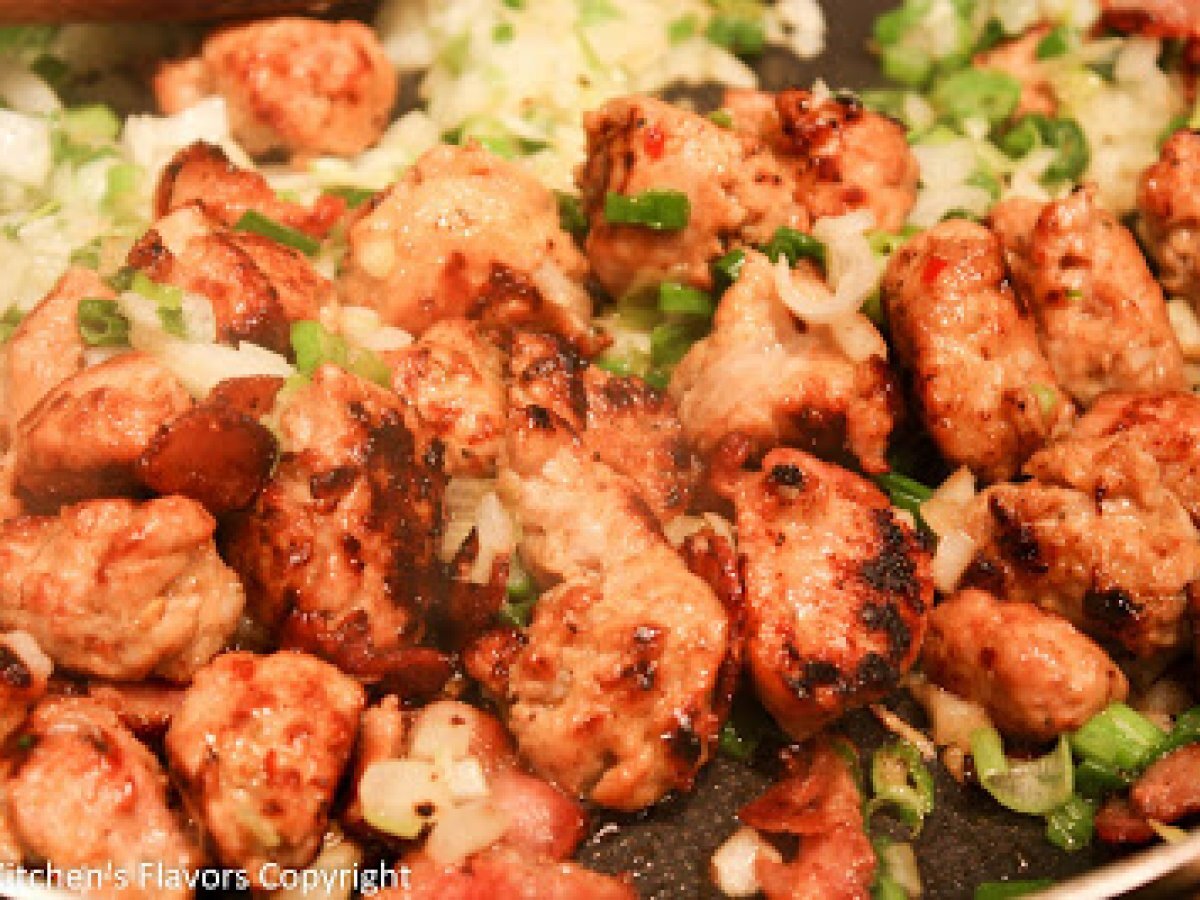 Questions:
You may like
Recipes