Carrot macharmal-moroccan spiced carrot salad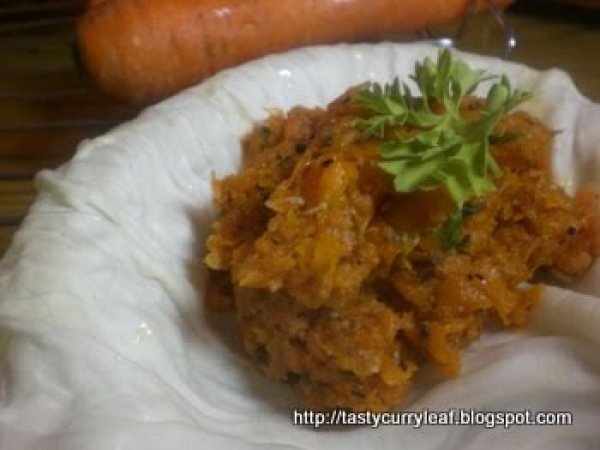 Preparation
Peel the carrots,cut lengthwise and remove the core. Then cut into cubes. Peel the garlic cloves. Boil water in a vessel and add the cubed carrots and whole garlic cloves. Simmer and let them cook for around 15-20 minutes. Drain and keep aside.
Heat olive oil in a skillet/pan/kadai,add the drained carrot and garlic and saute so that the oil coats the carrots.Add chopped parsley,mix well.
Then add the spices and salt and mix well. Continue cooking and then start mashing the carrots with the ladle or masher. Continue this process till all the carrots gets mashed up and reduces in volume and the spices get cooked and blend well. This again will take around 15 + minutes.
Serve hot or cold as per season along with bread or as per your preference. You can also serve it atop lettuce leaves or lightly steamed / blanched / raw cabbage leaves or even as a wrap filling.
Related recipes
Recipes