Celery root and caramelized pear soup
Celery root and caramelized pear soup
Here is a soup recipe easy to treat with a surprisingly fresh taste.
Preparation
Melt the butter in a dutch oven or another heavy-bottomed pot over medium heat and add the onion, celery and leek. Sauté for about 6 minutes, until softened but not browned. Add the garlic and cook for an additional minute.
Next, add the celery root, the potato, one of the pears and the chicken stock. To this, add the bouquet garni and the reserved green part of the leek.
Increase the heat and bring the stock to a boil. Season with salt and pepper, stir, and reduce the heat to a simmer. Cover and cook for 30 minutes, until the vegetables are tender.
In the meantime, heat the honey in a small skillet over medium to medium-high heat until it bubbles. Add the rest of the pear and the sprig of rosemary and stir until the pear is well caramelized and soft.
Add the balsamic vinegar and stir until everything is coated, about another 2 minutes. Discard the rosemary and set the pears aside.
Purée the soup using your preferred method, either with a blender or food processor or with an immersion blender (my method of choice).
Check for seasonings and adjust if needed. Serve the soup topped with the caramelized pears.
Photos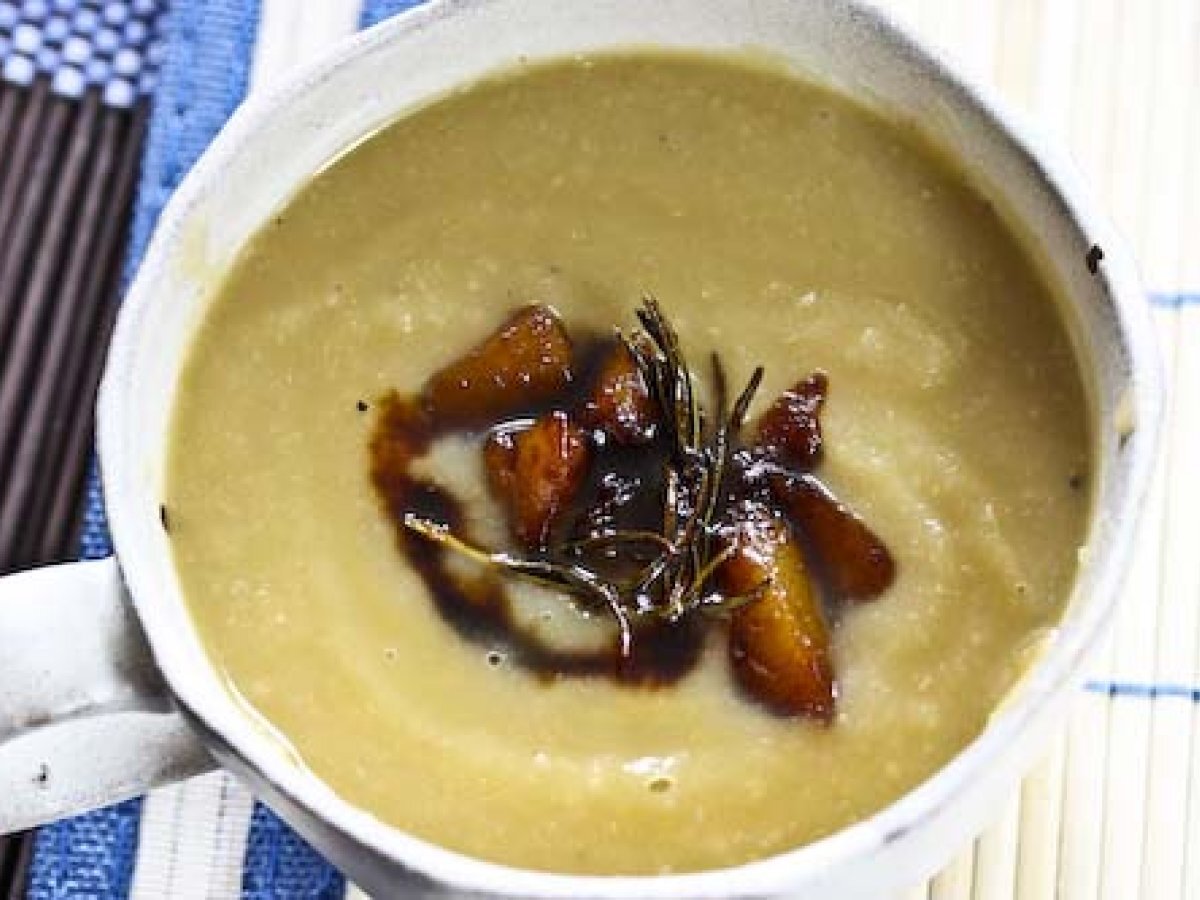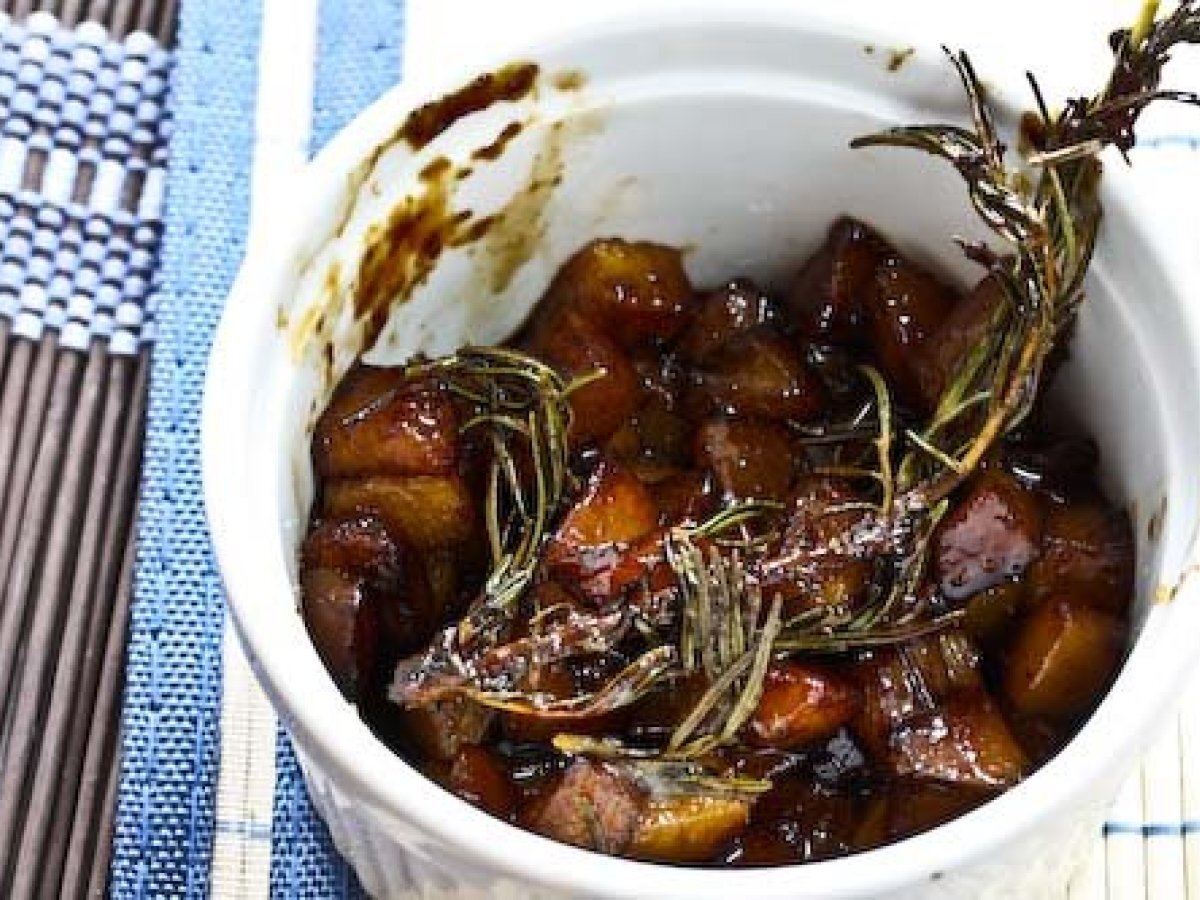 Questions:
You may like
Recipes
Related articles