Colombian beef empanadas
Colombian Beef Empanadas
Preparation
Place the potatoes in a medium heavy pot covered with salted water and bring to boil until the potatoes are tender, proximately 8 minutes. Drain and set aside.
In a large sauce pan, heat the oil on medium heat and add the diced sirloin, pan fry until brown and cooked about 5 minutes. Add in the scallion, the garlic and cook for 3 more minutes.
Add the tomatoes, cumin, salt and pepper and cook stirring for another 2 minutes. Add the potatoes and with a potato masher, mash lightly some of them to thicken the sauce but not too much. Leave some potato dices in the mix. Set aside and let cool.
Dough :
In a large bowl mix the cornmeal, salt and baking powder. Add the water and incorporate with a fork. Add the vegetable oil and work the dough with your hands until soft and elastic. Let set for 15 minutes.
To make the Empanadas:
Line a work surface with a sheet of plastic sprayed with oil. Place a small ball of dough and cover with another sheet. Using a roller pin, roll the dough out to a thickness of 1/8 inch. Lift the plastic on top and place a tablespoonful of the filling in the center of the flatten dough and turn over using the top layer of plastic. Cut the empanada with a cookie cutter making the half moon shape, lift the top layer and place the empanada on a tray until ready to fry. Repeat the process for each empanada.
Frying the Empanadas :
In a deep heavy pot or a fryer machine, heat the oil to 365 F degrees. Place the empanadas one by one leaving enough room for them not to stick to each other. Fry until crunchy and brown about 6 minutes.
Drain over paper towel and serve hot with Aji. These can be frozen raw and fry them frozen whenever you need. Or if you have a party you can fry, let cool and freeze them, and just reheat them in a wire rack in the oven before serving.
Photos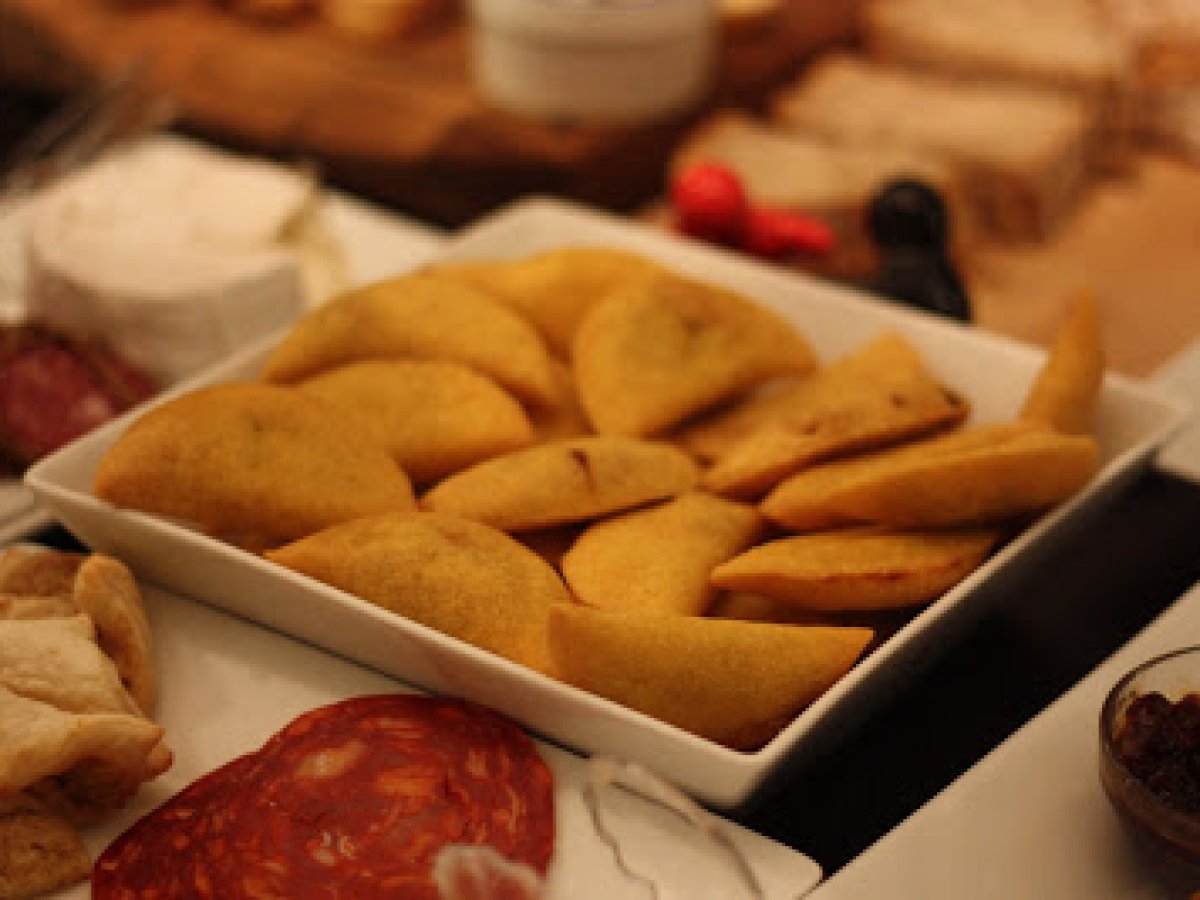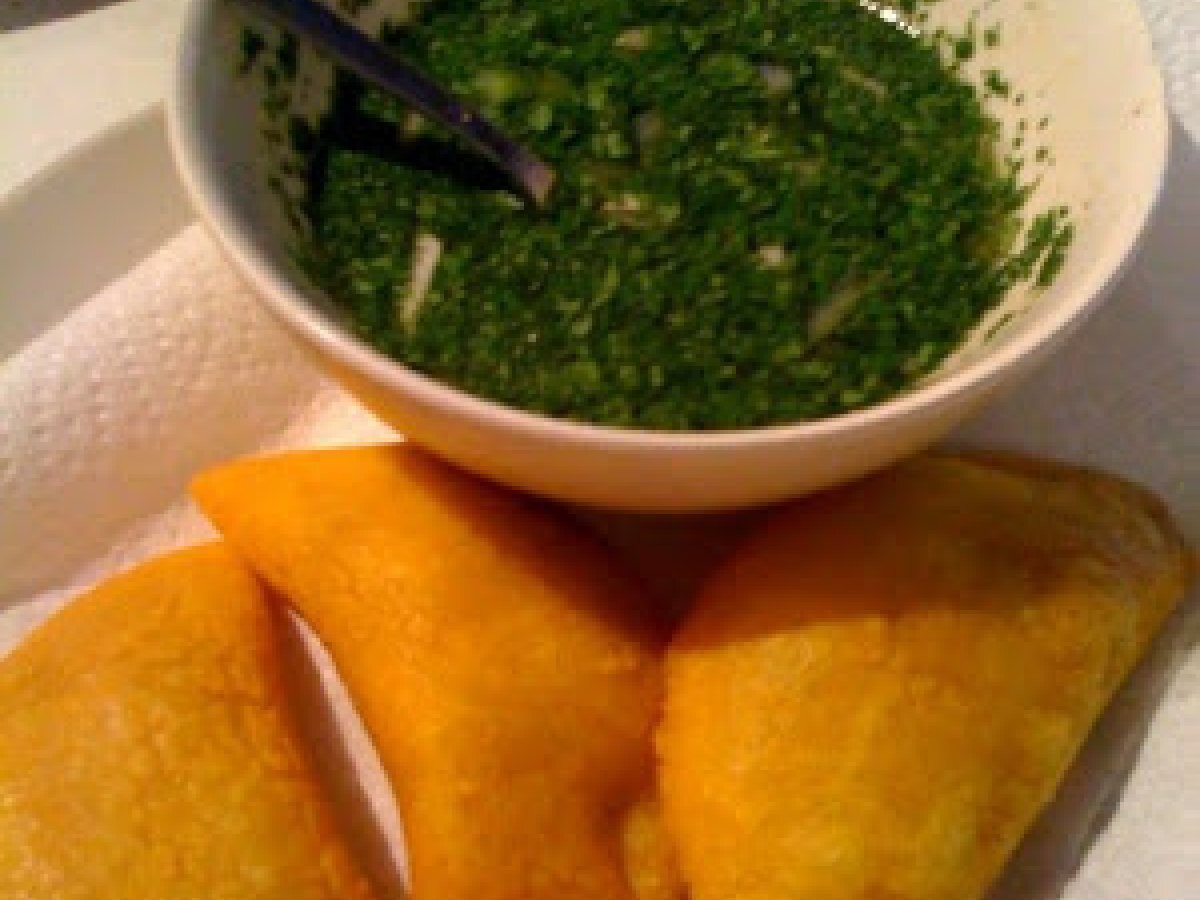 Questions:
You may like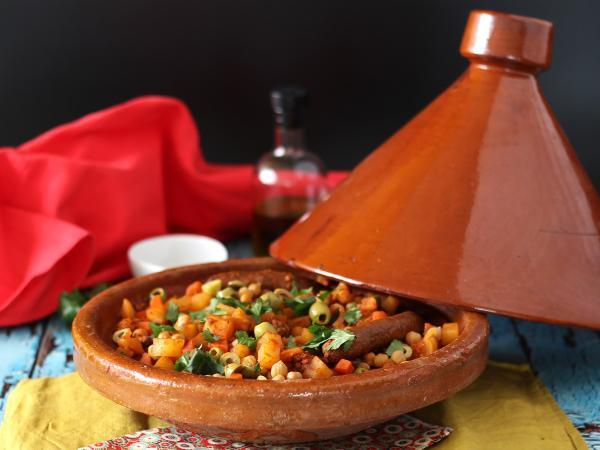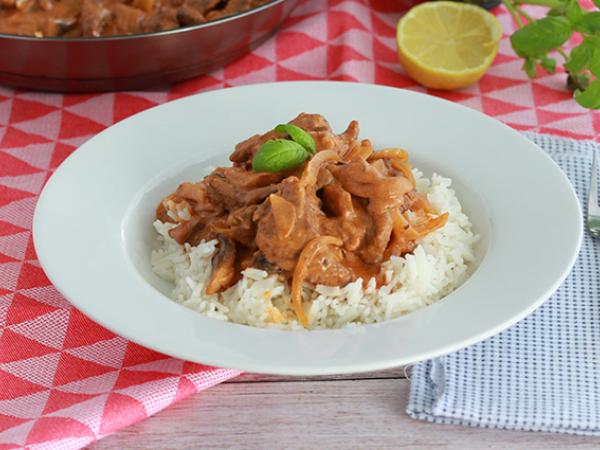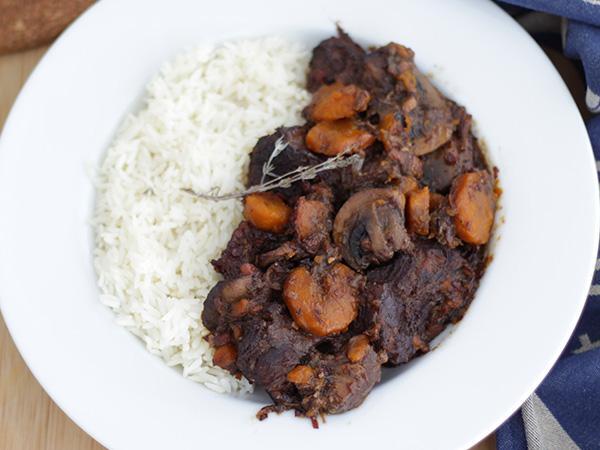 Recipes