Creamy tarragon-dijon chicken with leeks
Creamy tarragon-dijon chicken with leeks
This one-pot dish is so satisfying and full of flavor. Creamy, with a sweet herbaceous flavor from the tarragon and a rich tartness from the two mustards, this creamy tarragon-Dijon chicken is a perfect weeknight meal.. or simple, yet elegant dinner party dish! Quick brine recipe: http://ruhlman.com/2010/10/how-to-brine-chicken-quick-brine-recipe/
Ingredients
1 tablespoon oil
---
2 large bone-in
chicken
breasts, whole, brined (use your favorite brine or check out a quick brine I love in the summary section)
---
2 large
leeks
, finely sliced
---
---
8-9 ounces
cream
(250 milliliters)
---
2 teaspoons Dijon
mustard
(Maille is best)
---
1 teaspoon wholegrain mustard
---
juice of 1/2 lemon
---
2 teaspoons fresh tarragon, chopped
---
salt and pepper to taste (go easy on the salt, keeping in mind the brined chicken will be saltier than unbrined chicken)
---
whole leaf tarragon for garnish
Preparation
Preheat oven to 350º. Remove chicken from brine and pat dry with paper towels. Season with pepper (and salt, if you did NOT brine). Heat 1 tablespoon oil in large skillet over medium-high heat. Place chicken carefully in skillet and cook 5 minutes on each side. Remove chicken to ovenproof pan and place in oven for 15-20 minutes or until cooked through. (If you're using boneless skinless chicken breasts, you can skip this step, as the filets will cook through on the stovetop).
Add leeks and garlic to the skillet and reduce heat slightly. Cook about 5 minutes, or until softened.
Add cream and mustards and let simmer about 3 minutes.
Add chicken, lemon juice, and 2 teaspoons chopped tarragon and let cook for about 1-2 minutes. Serve with rice, pasta, or grain of your choice. Garnish with fresh tarragon and lemon slices.
Photos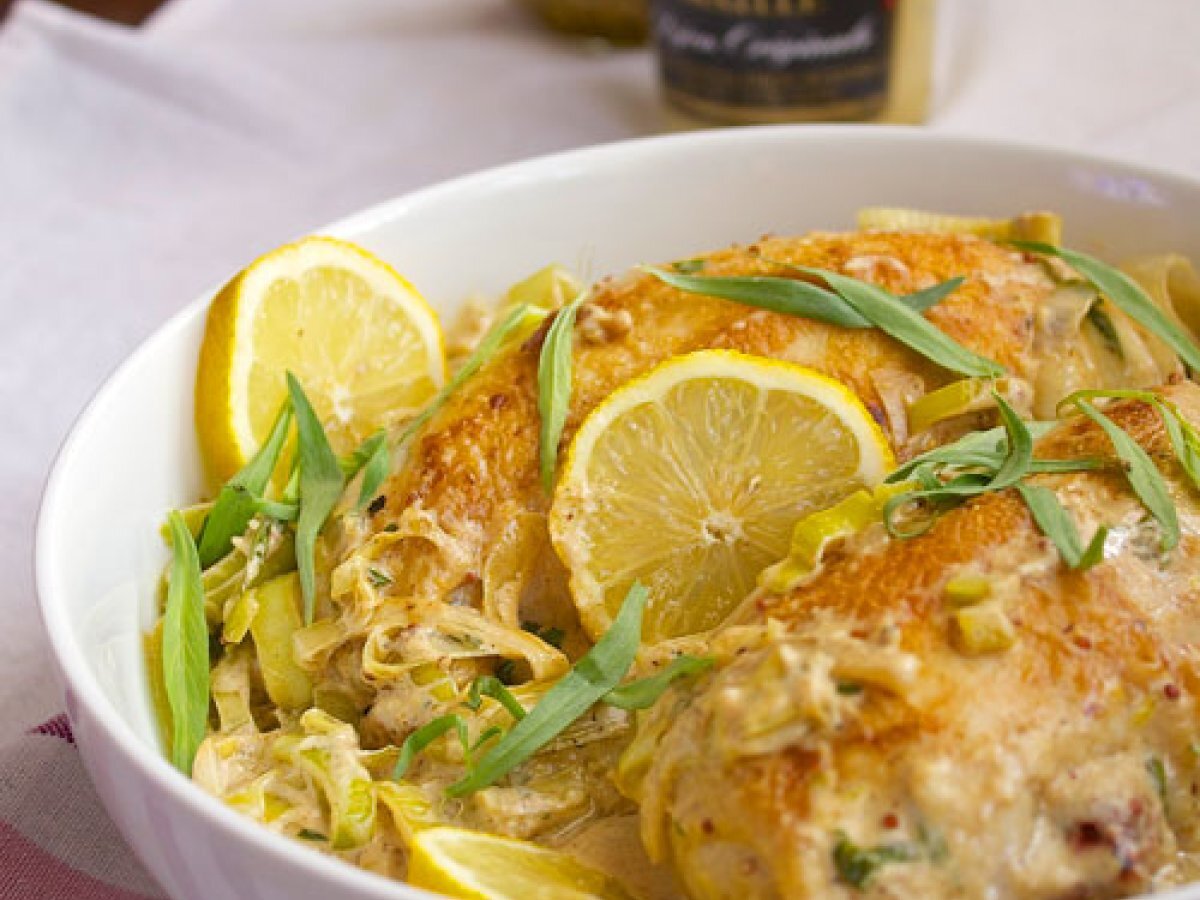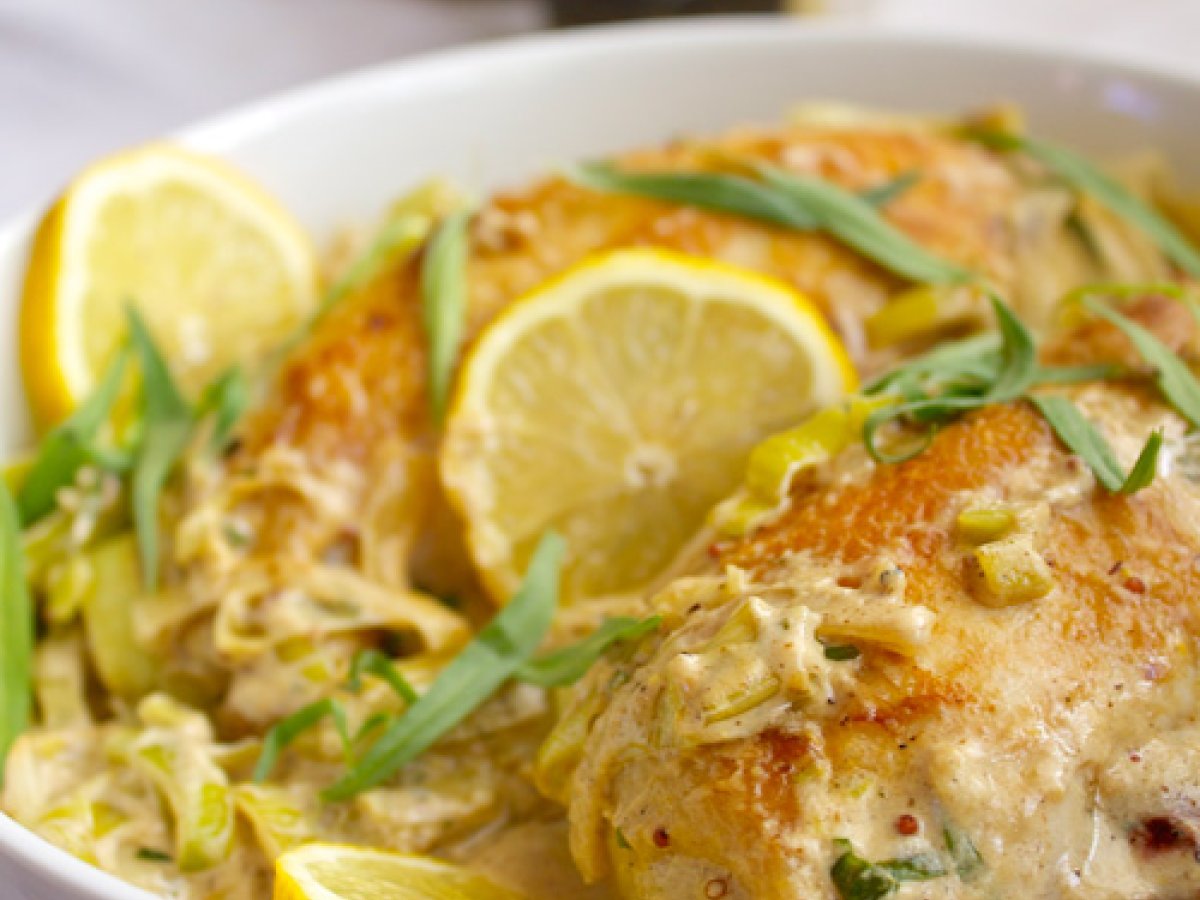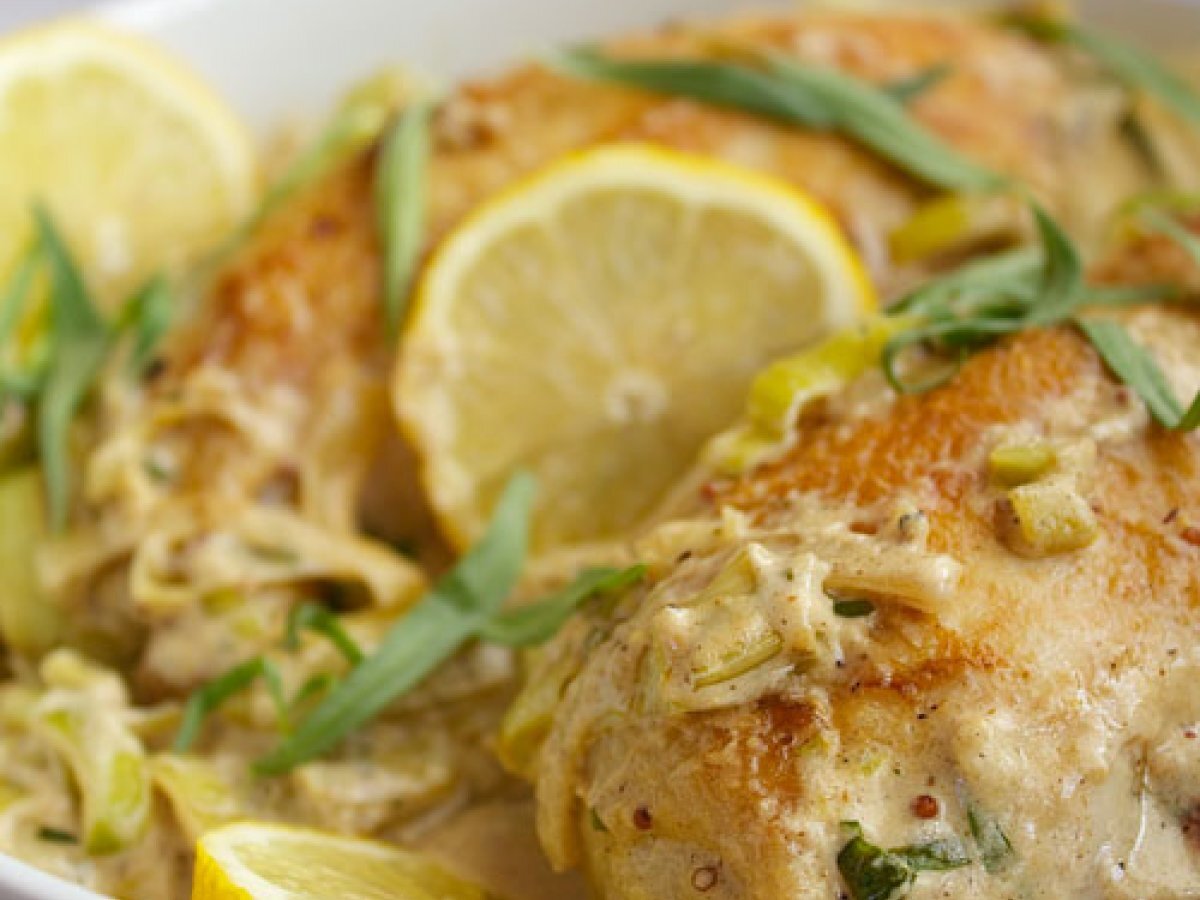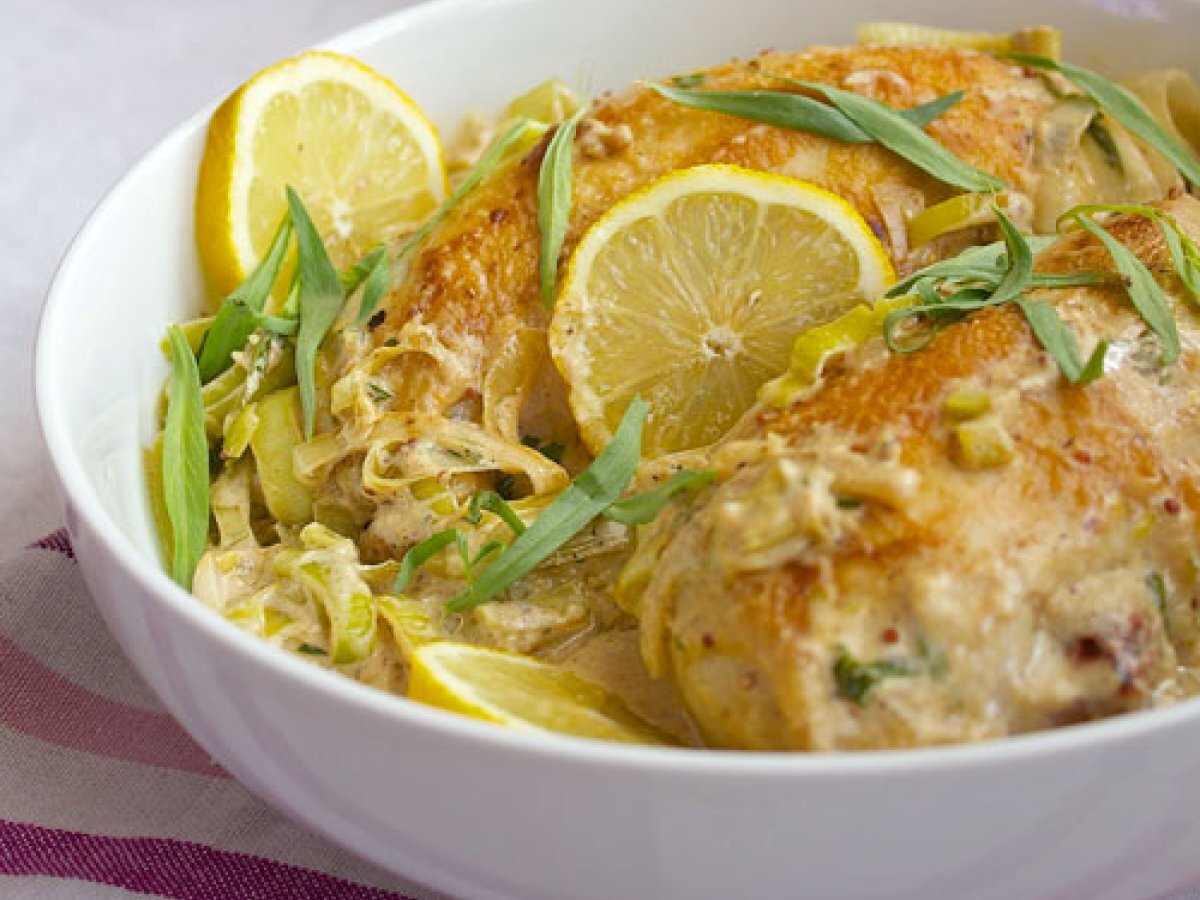 Questions:
Related recipes
Recipes