Easy- chicken- recipes - sweet-and-sour-chicken
Easy- chicken- recipes - sweet-and-sour-chicken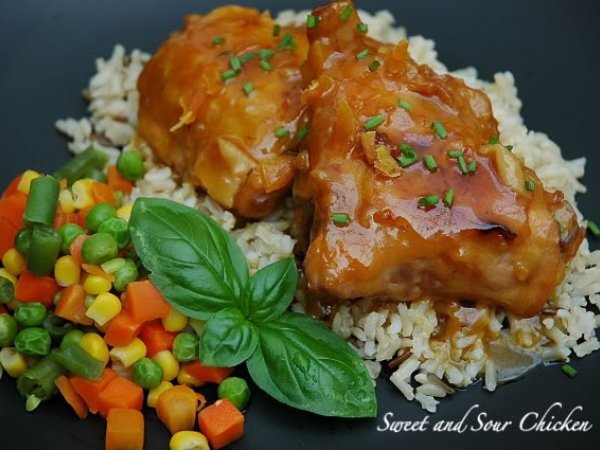 A delicious and complete dishes for you to end the day.
Preparation
Season the chicken with salt and pepper. Heat a pan, big enough to hold all the chicken pieces in one single layer.
Add the olive oil and brown the chicken slightly.
With skin-side of the chicken up. add the juice and chili to the pan and cover with a lid.
Turn the heat down and let the chicken cook until the juice starts to reduce and become thick and sticky.
This takes about 30 minutes. Spoon some of the juice over the chicken and serve on brown rice with some veggies.
Questions:
Related recipes
Recipes
Related articles