Easy Chicken Empanadas
Easy Chicken Empanadas
The name comes from the Spanish verb empanar, and literally translates as "enbreaded", that is, wrapped or coated in bread. Empanadas are made by folding dough over a stuffing, which may consist of meat, cheese, corn, or other ingredients.Enjoy this easy to make chicken empanadas in indian style recipe.
Ingredients
---
---
---
---
---
1 shallow pan
---
1 tsp Cumin Seeds
---
1 tsp turmeric powder
---
1 tsp Red chili powder
---
1 tsp coriander powder
---
1 tsp cumin powder
---
1 tbsp cooking oil
---
1 tsp black pepper powder
---
1 bowl flour
---
1 tsp oil
---
1 tsp salt
---
1 cup water
Preparation
For filling :
Take a shallow pan and a cooking oil.Then add cumin seeds to it.
Now add onion and fry it for few seconds then add all the spices.
Next add chicken and peas.
Fry them altogether for 5-6 min.Then keep them aside.
For Outer cover:
Take one bowl add flour,oil,salt and add water as per the ingredients.
Next start kneading.And make round circles with the rolling pin.
Now place 1 tbsp of filling in the center.
Next,start start closing it like the picture below.
Brush the cover with beaten egg.
Start frying in sahllow pan in medium heat for few minutes until color change to brown.
Serve hot with any sauce or chutney .
Photos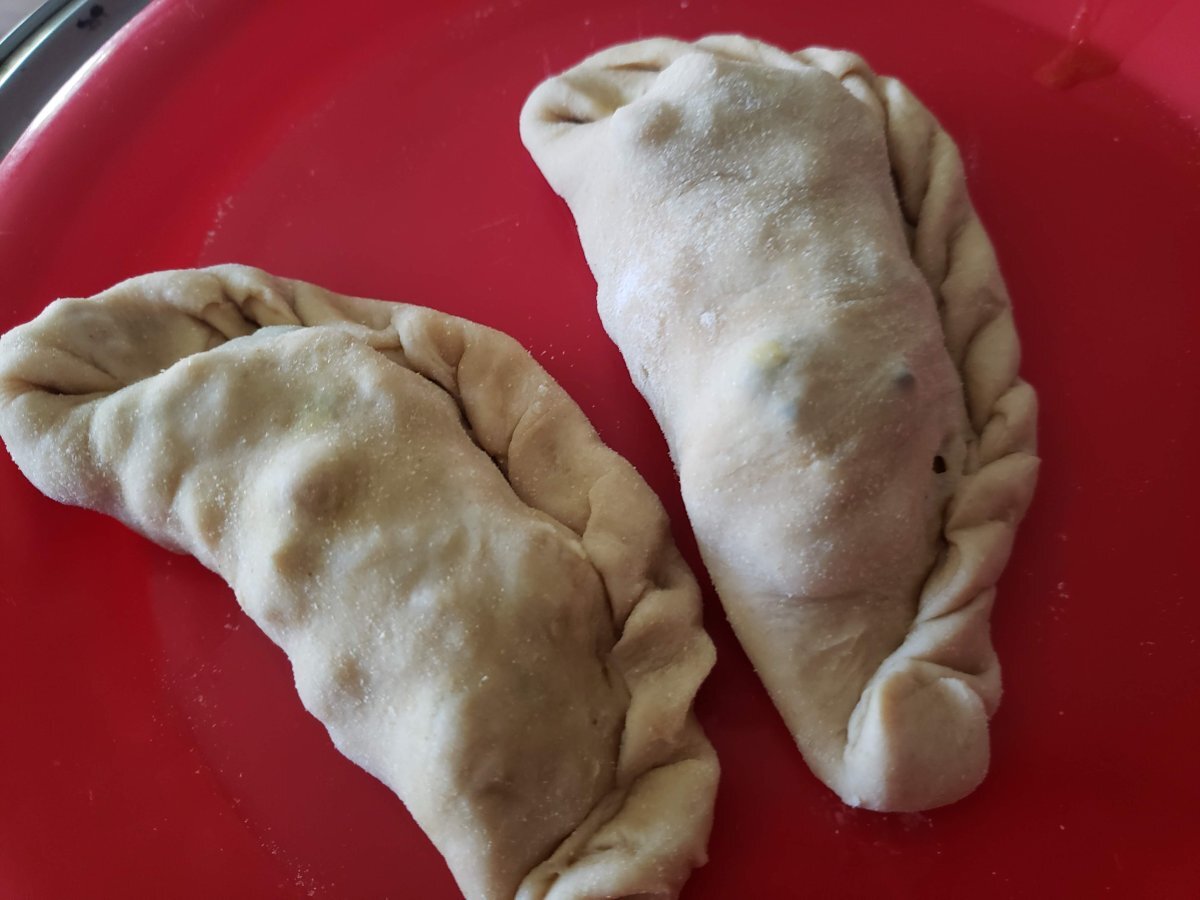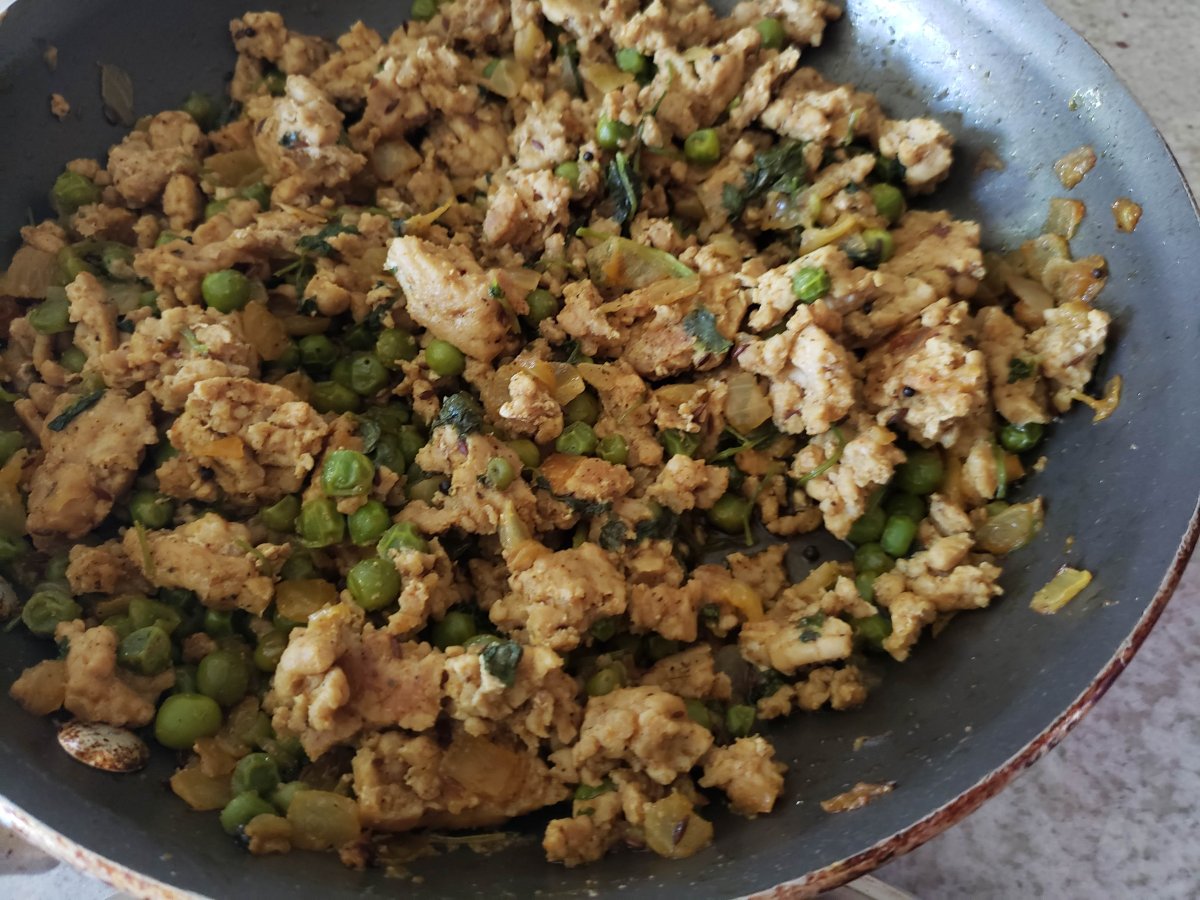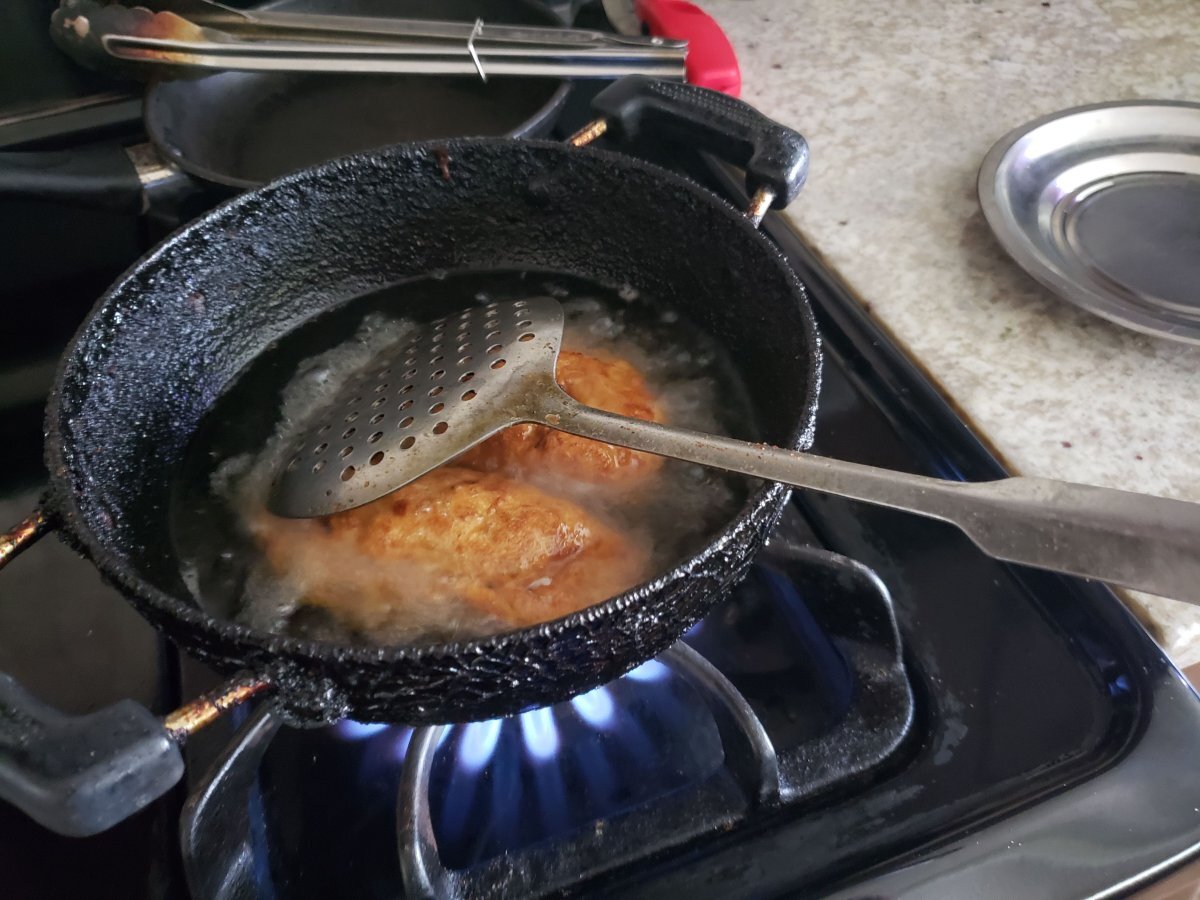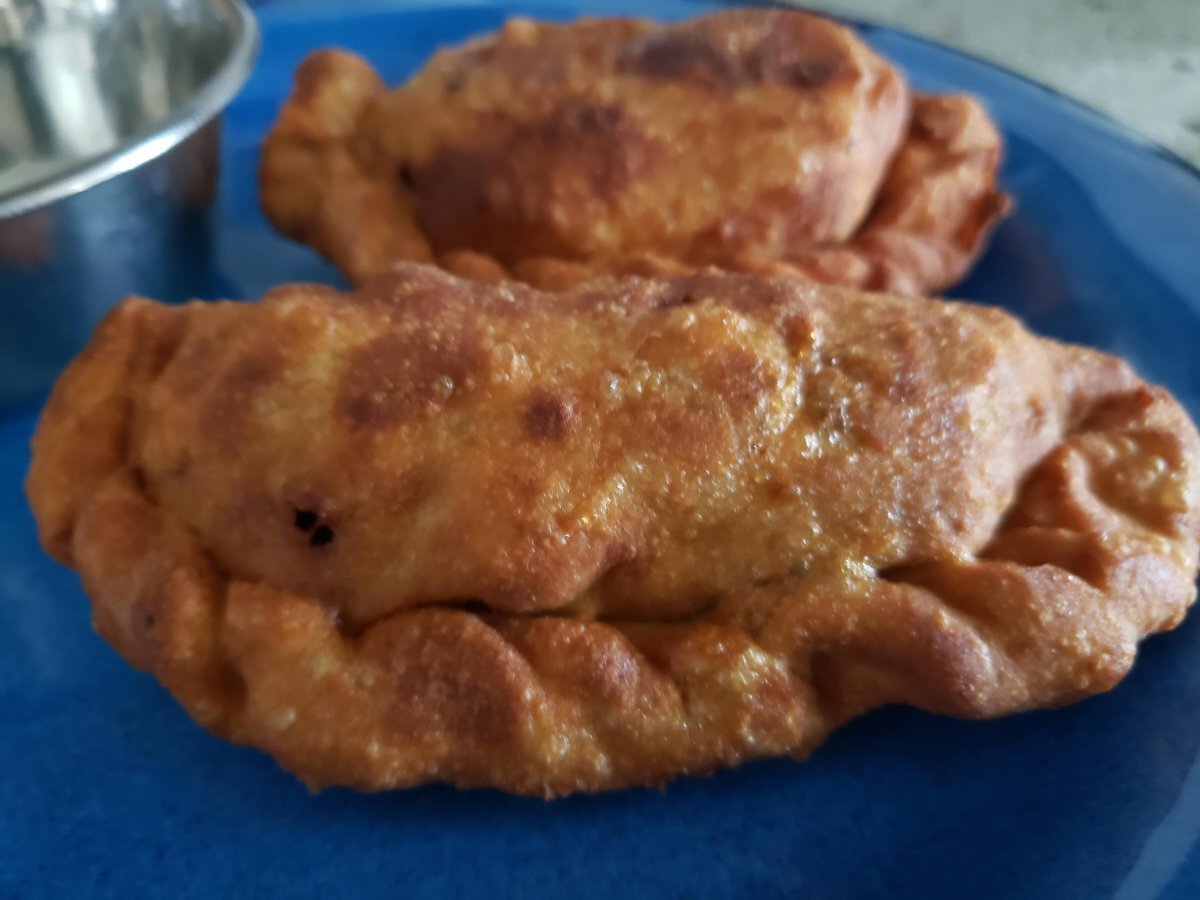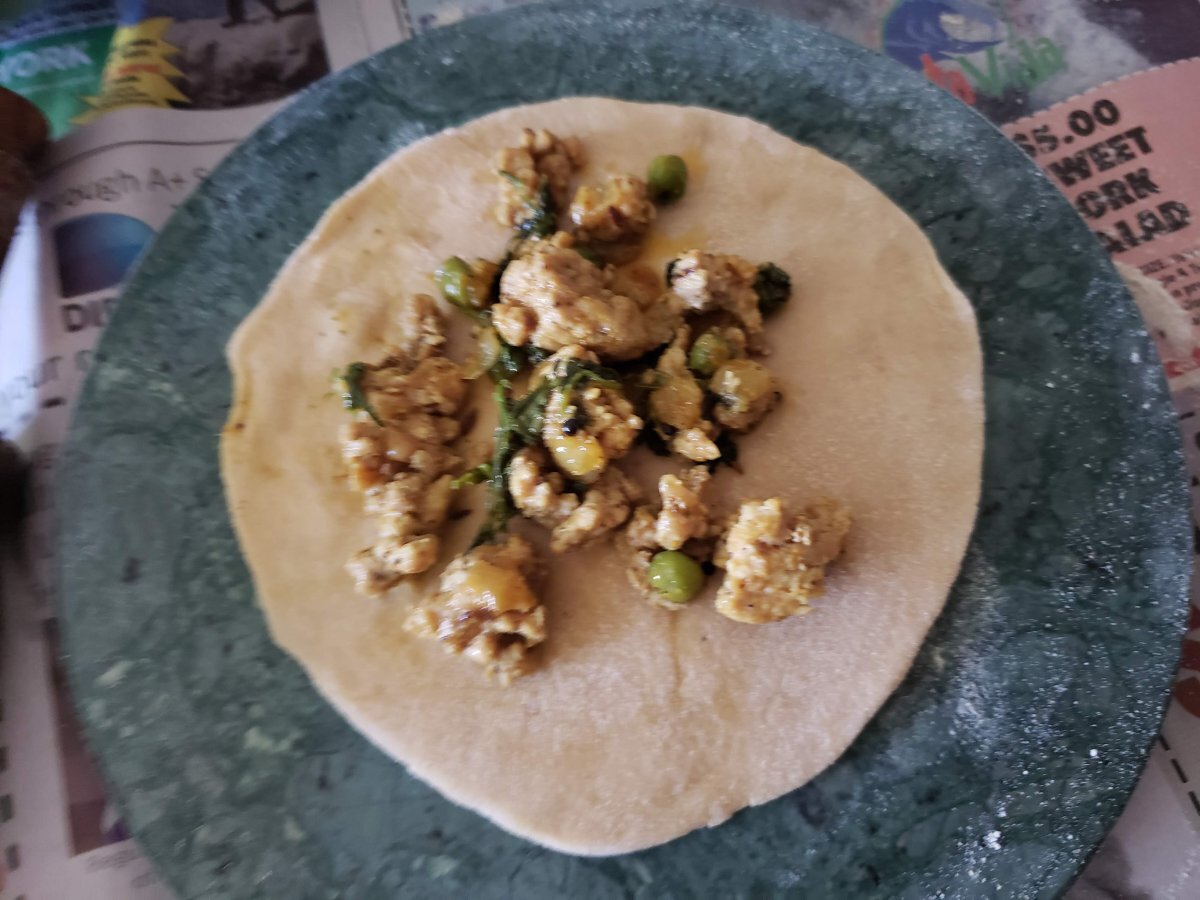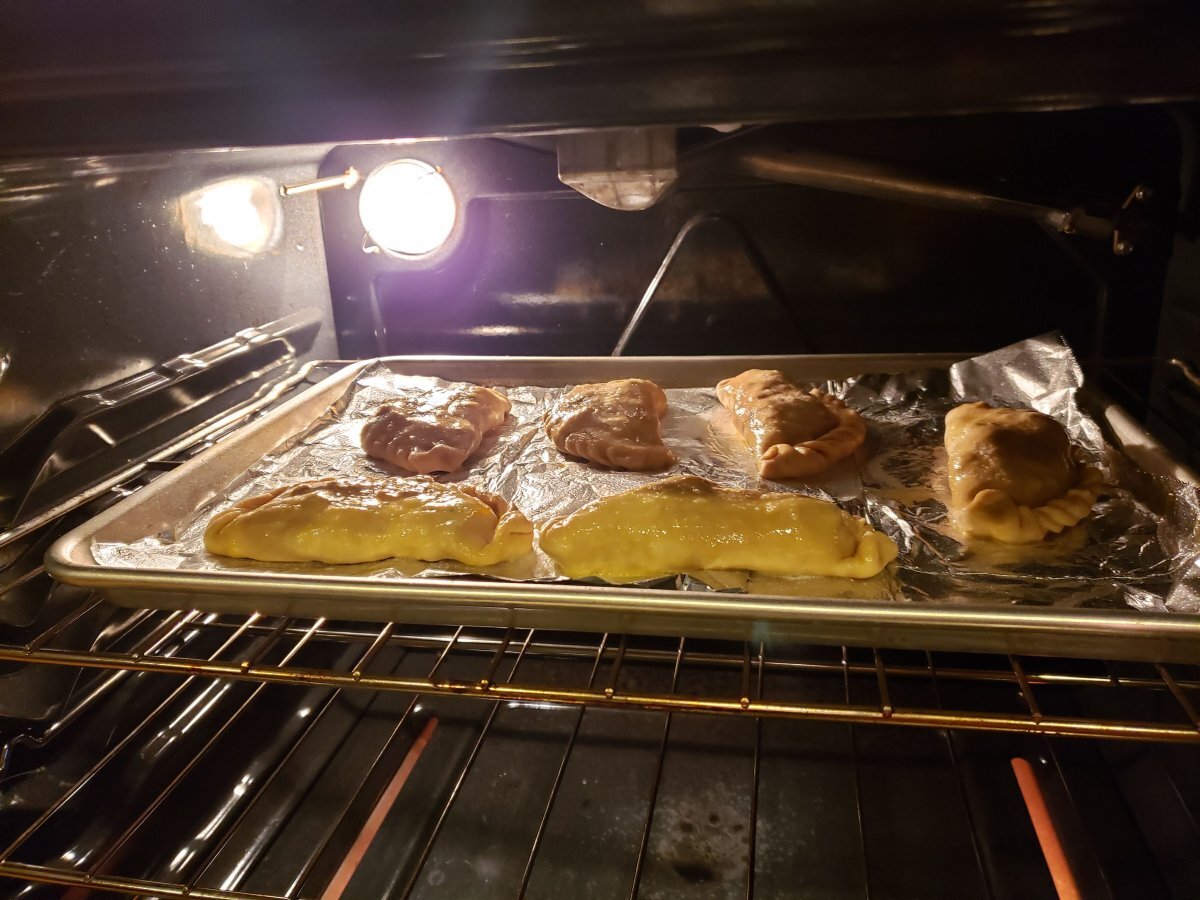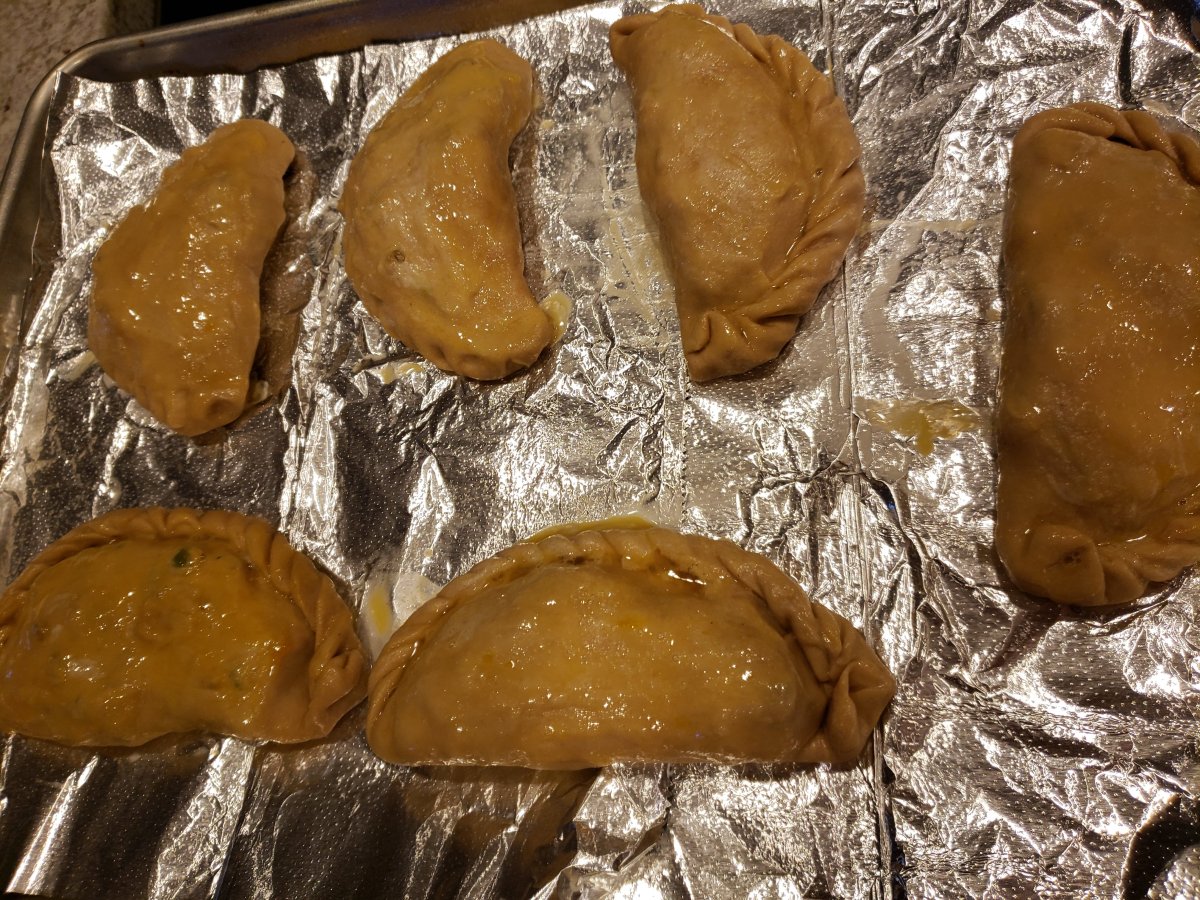 Questions:
Related recipes
Recipes