Flank steak roulade
Flank steak roulade
Preparation
Although the flank steak already comes flat, we wanted to make it even flatter to about 1/3" so we get more surface area to roll. If you like the thickness of your flank, then no need to pound it out.
For the filling, we combined a few of our favorite ingredients: parmesan cheese, sun-dried tomatoes, marinated artichoke hearts, and fresh basil and oregano from the garden. Just chop and dice them to smaller pieces.
We started off layering the steak with roasted red peppers and then a layer of fresh spinach. To that, we added our cheese mixture.
Remember to salt & pepper the steak first. Also for added flavor, we sprinkled some Italian breadcrumbs into the filling before rolling it up.
Roll the steak tightly and neatly, then secure it with butchers twine to hold it together. Salt and pepper the outside of the steak.
Heat a skillet with olive oil and sear the steak on high for 2-3 minutes, and turn it so every side of the steak has a nice brown color.
Then place the skillet with the meat into a 350-degree oven for about 20-25 minutes until medium doneness. If you like it cooked more, keep it in longer.
When you take out the steak, make sure you let it rest for about 5 minutes before slicing, so that the juices don't run out.
Photos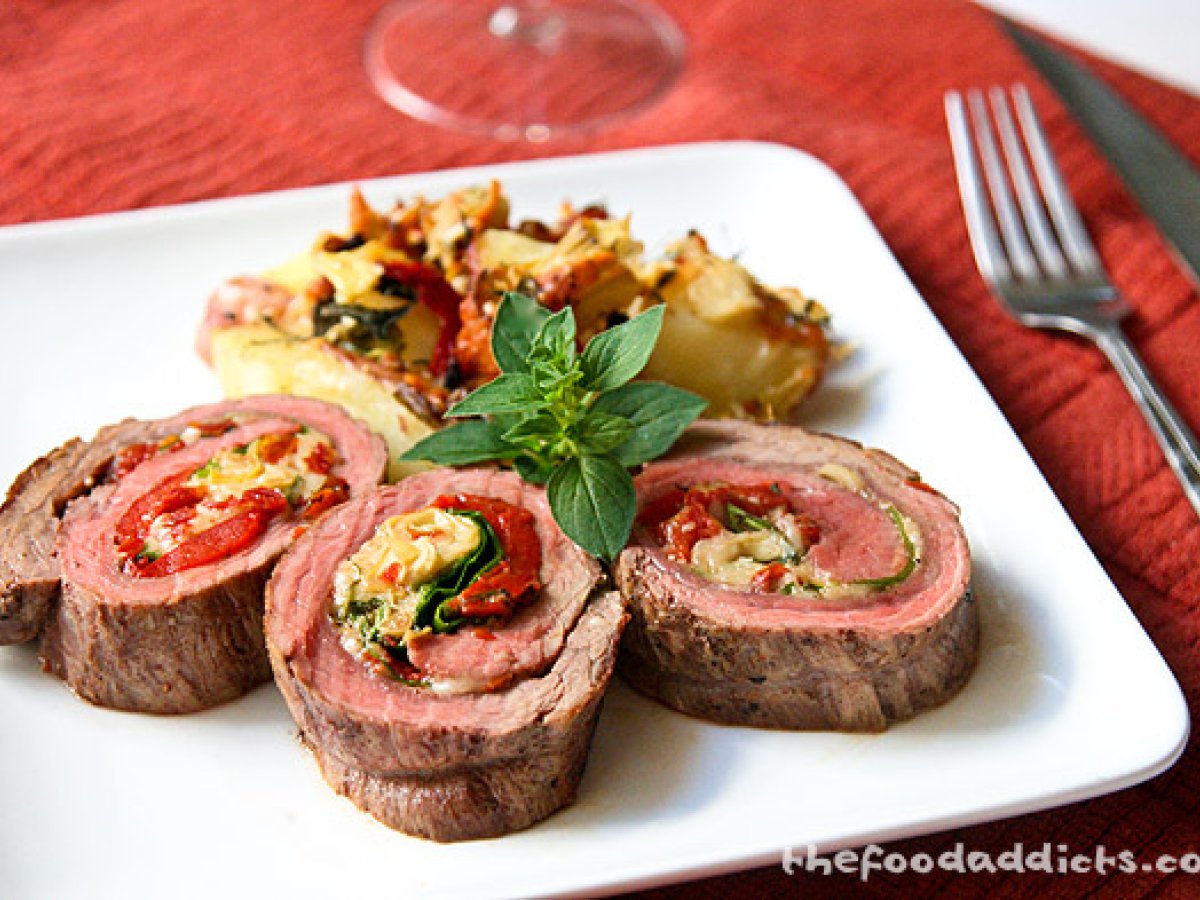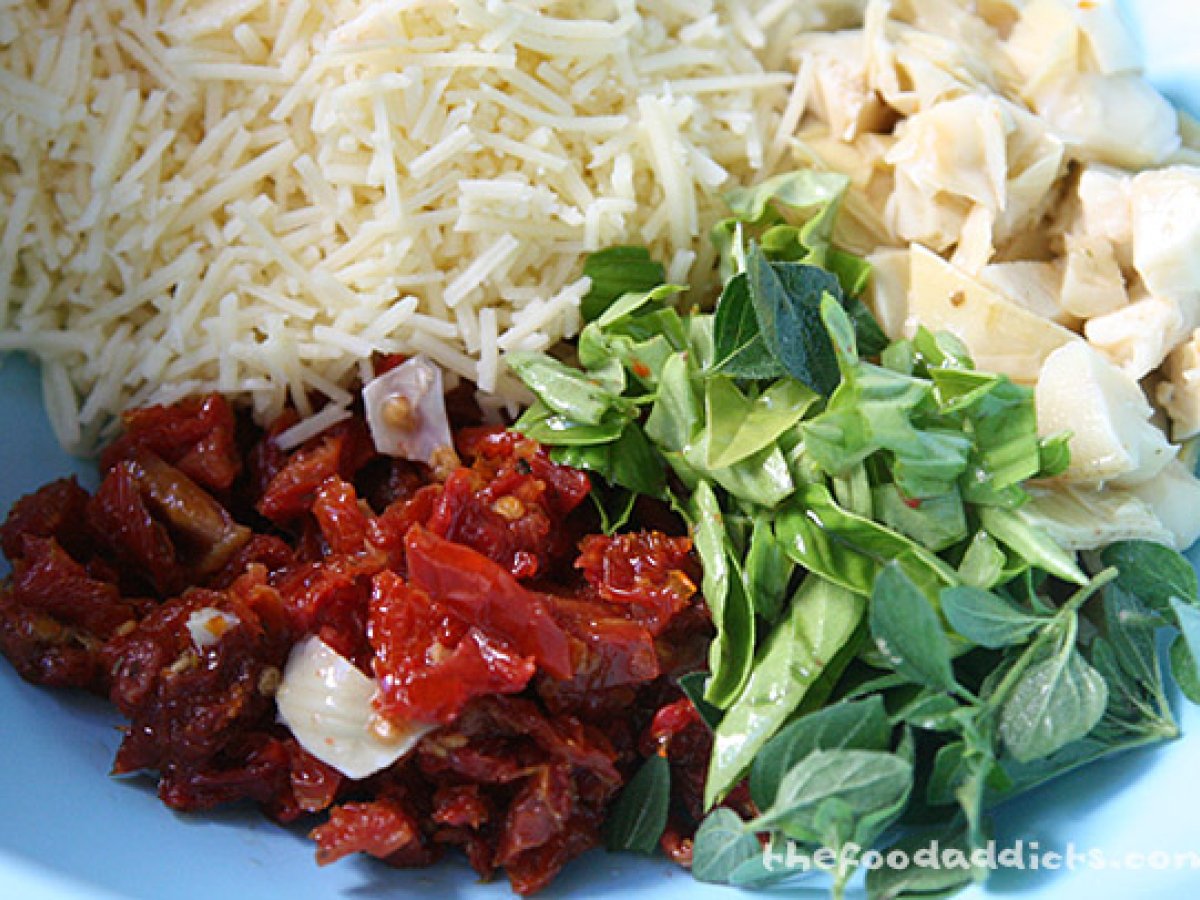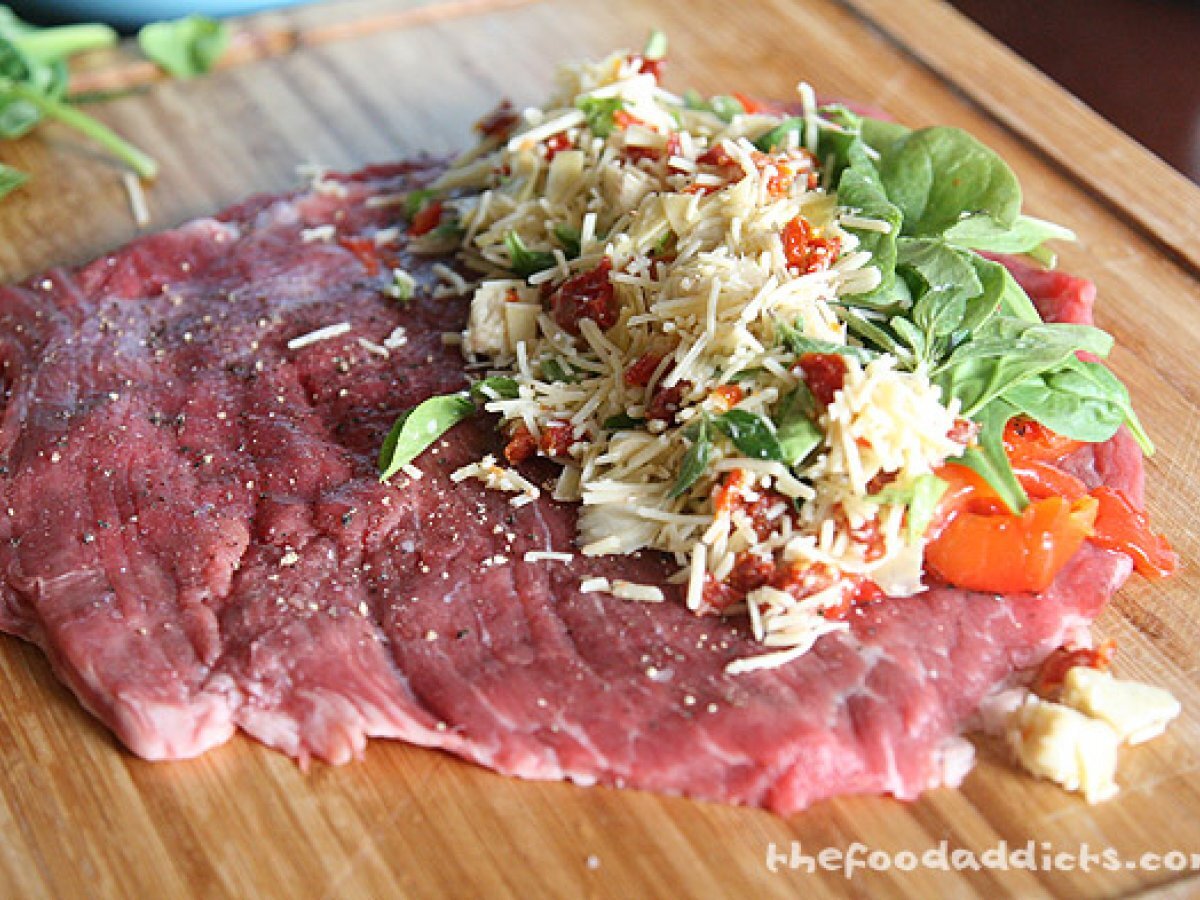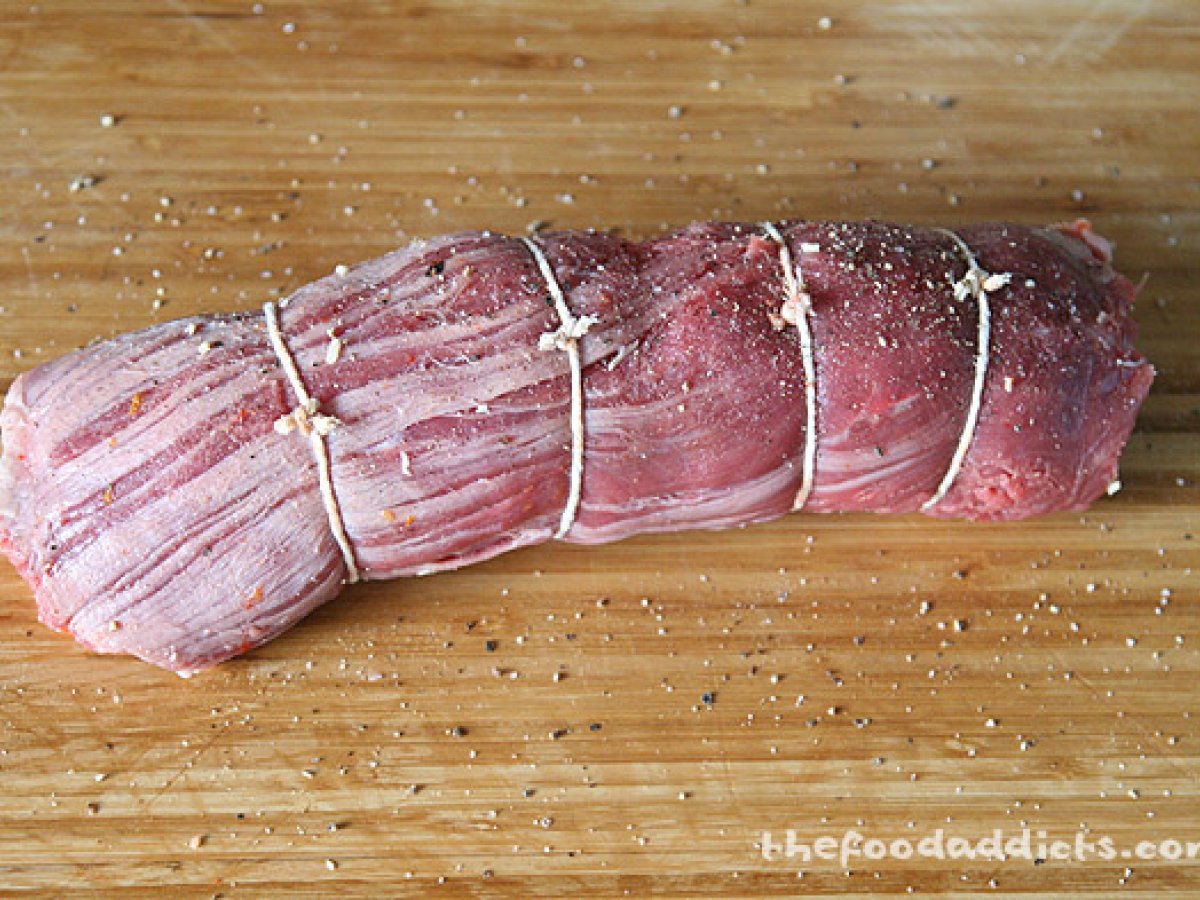 Questions:
Related recipes
Recipes