Steak diane with red wine risotto
Preparation
Salt and Pepper to tasteIn a heavy 4-quart saucepan, non stick it you've got it, over medium-high heat, heat 1 tablespoon of the butter and the oil.
Add the shallots or onions and cook, stirring, for 2 minutes or until they begin to soften.
Take care not to brown them.
Stir in the rice and cook for 1 minute to coat the grains with the butter mixture.
Add the wine 1/2 cup at a time, stirring well after each addition.
When all the wine has been added, add the hot broth 1/2 cup at a time.
Wait until the rice has absorbed each addition before adding more.
Reserve 1/4 cup of the broth.
After about 20 minutes of stirring, when the rice is tender but firm, add the remaining 1/4 cup broth, the remaining 1 tablespoon butter, the cheese, parsley, salt, and pepper.
Stir well. This made double of what I actually needed.
Pound steak to tenderize and flatten slightly.
Cut into thin strips.
Sprinkle with salt and pepper, toss to coat evenly.
In your largest skillet, combine 2 generous tablespoons of clarified butter and the dry mustard. Cook over medium heat until sizzling.
Add the onion and sauté for about 2 minutes or until just starting to look translucent.
Add the steak strips and fry to your desired doneness.
Quickly add 2 more tablespoons of butter come on people, don't be afraid of butter.
It's the fake stuff you should avoid!), Worcestershire sauce, and lemon juice to the pan.
Stir and cook for about a minute or so.
Stir in the parsley and chives.
Serve immediately over the risotto.
Photos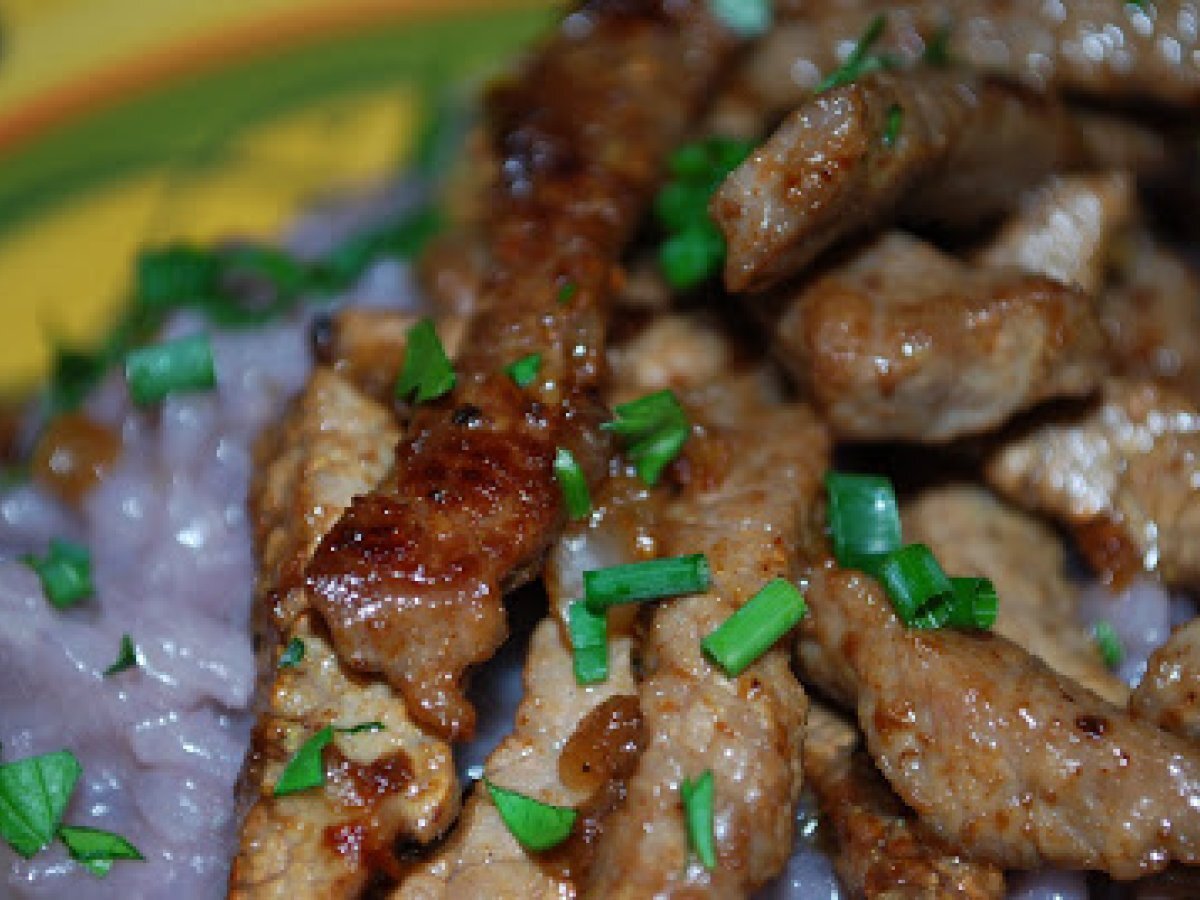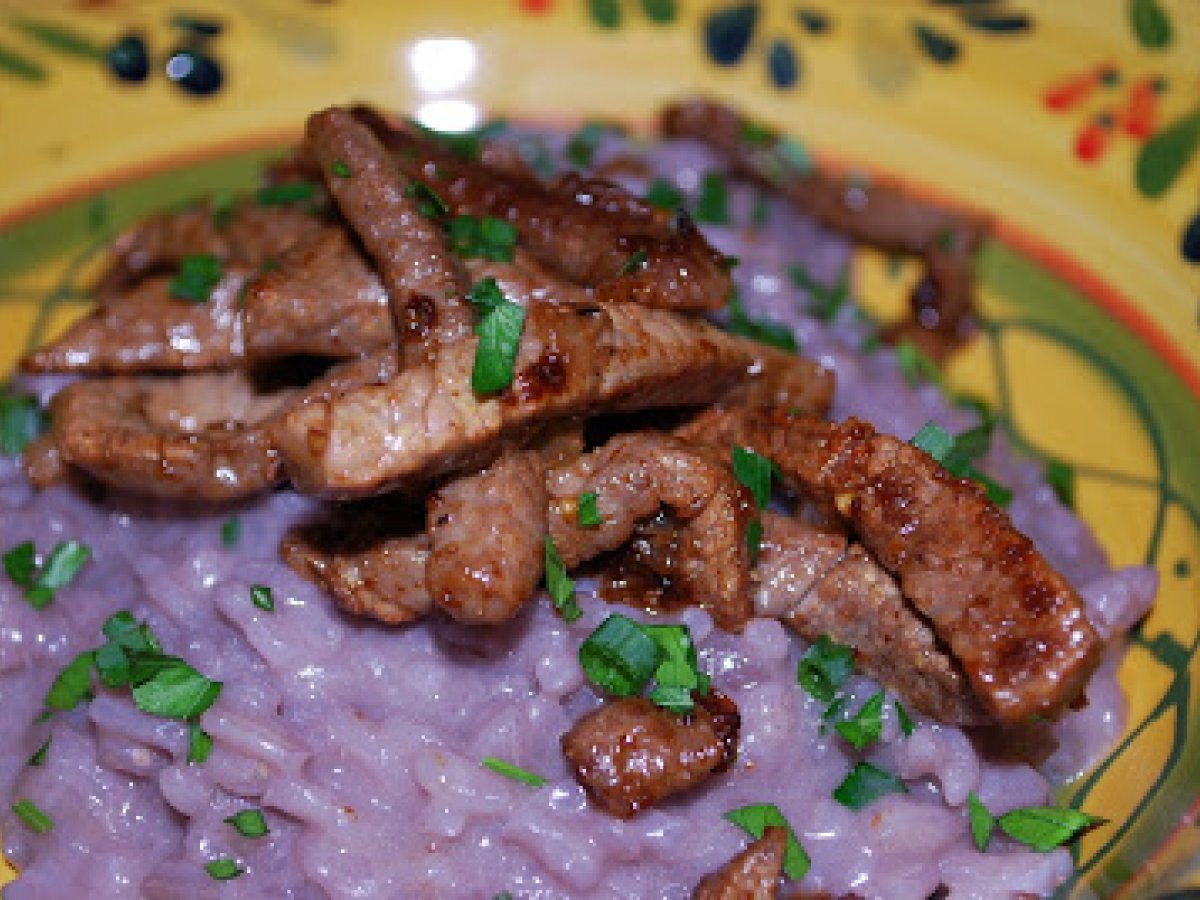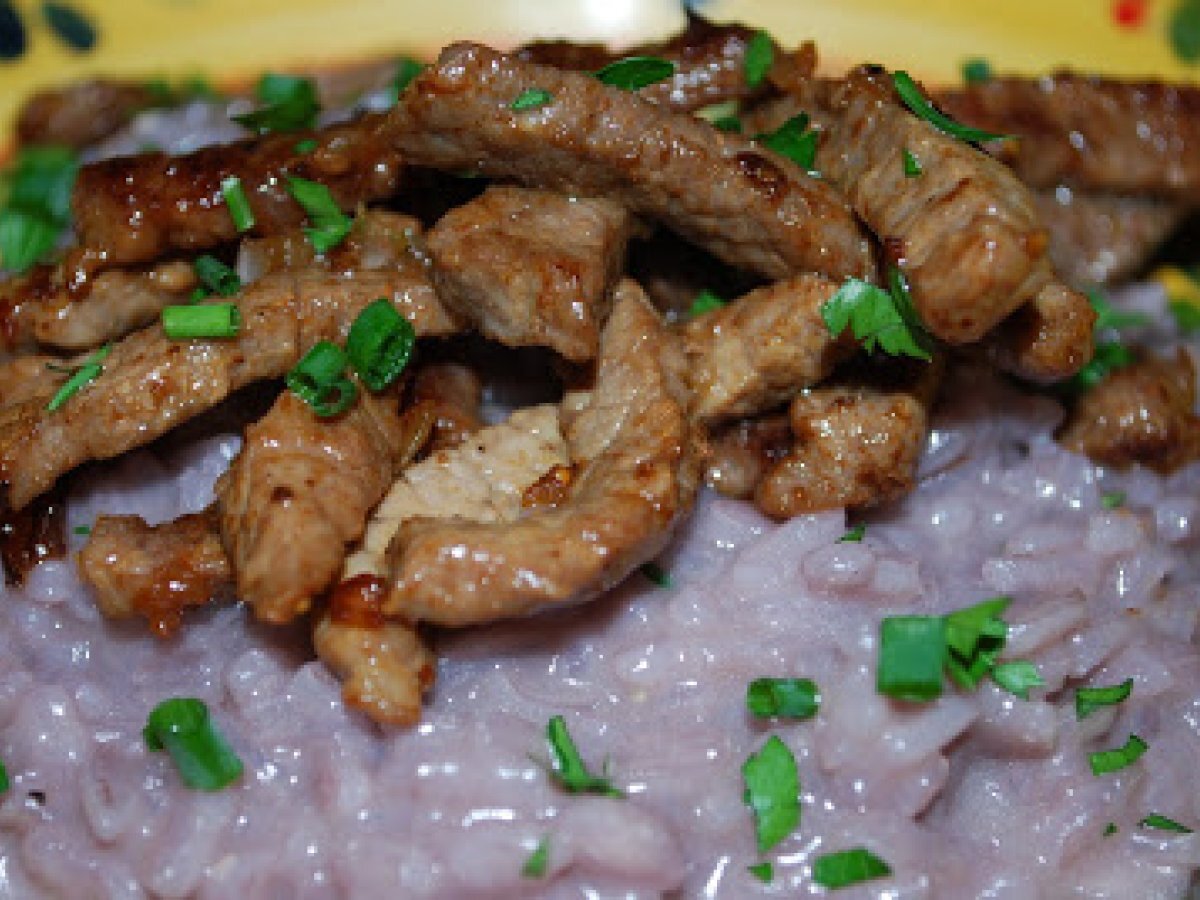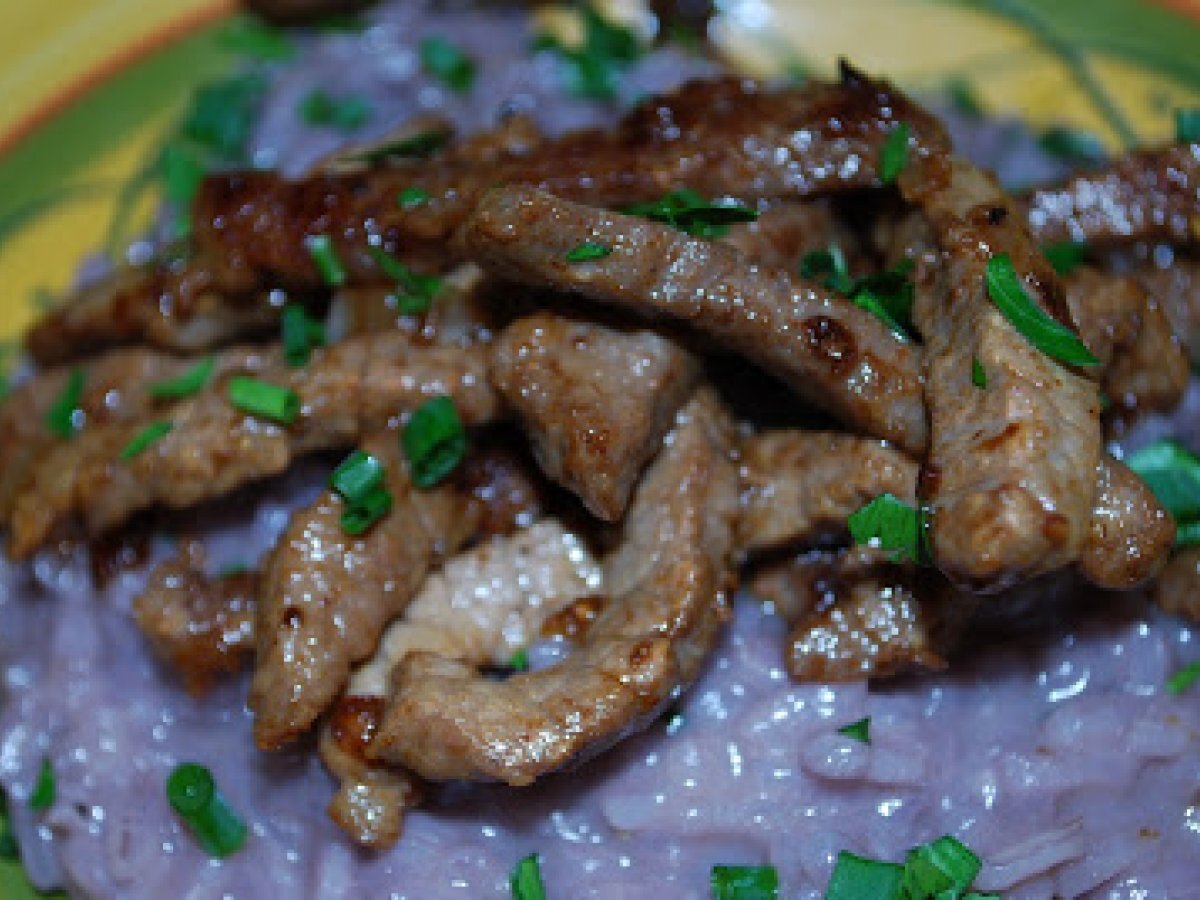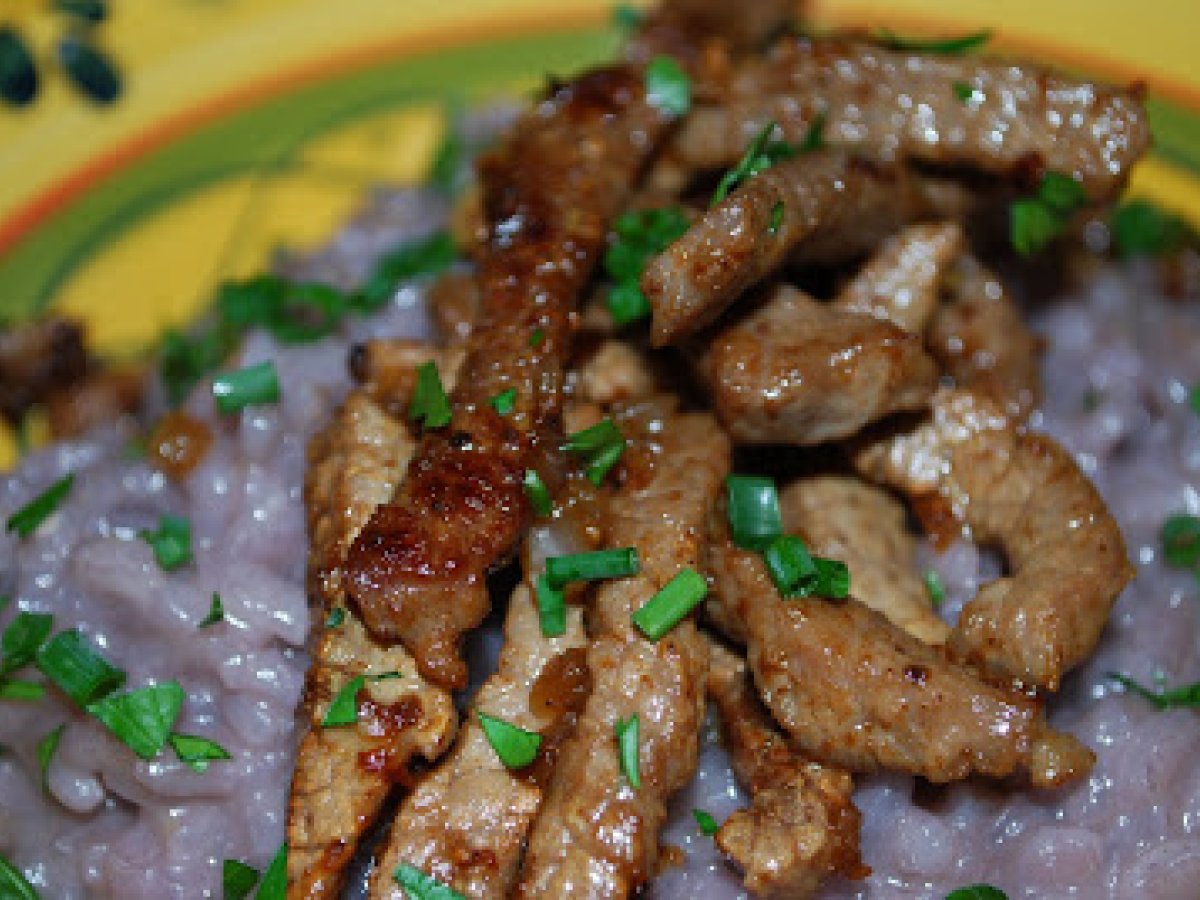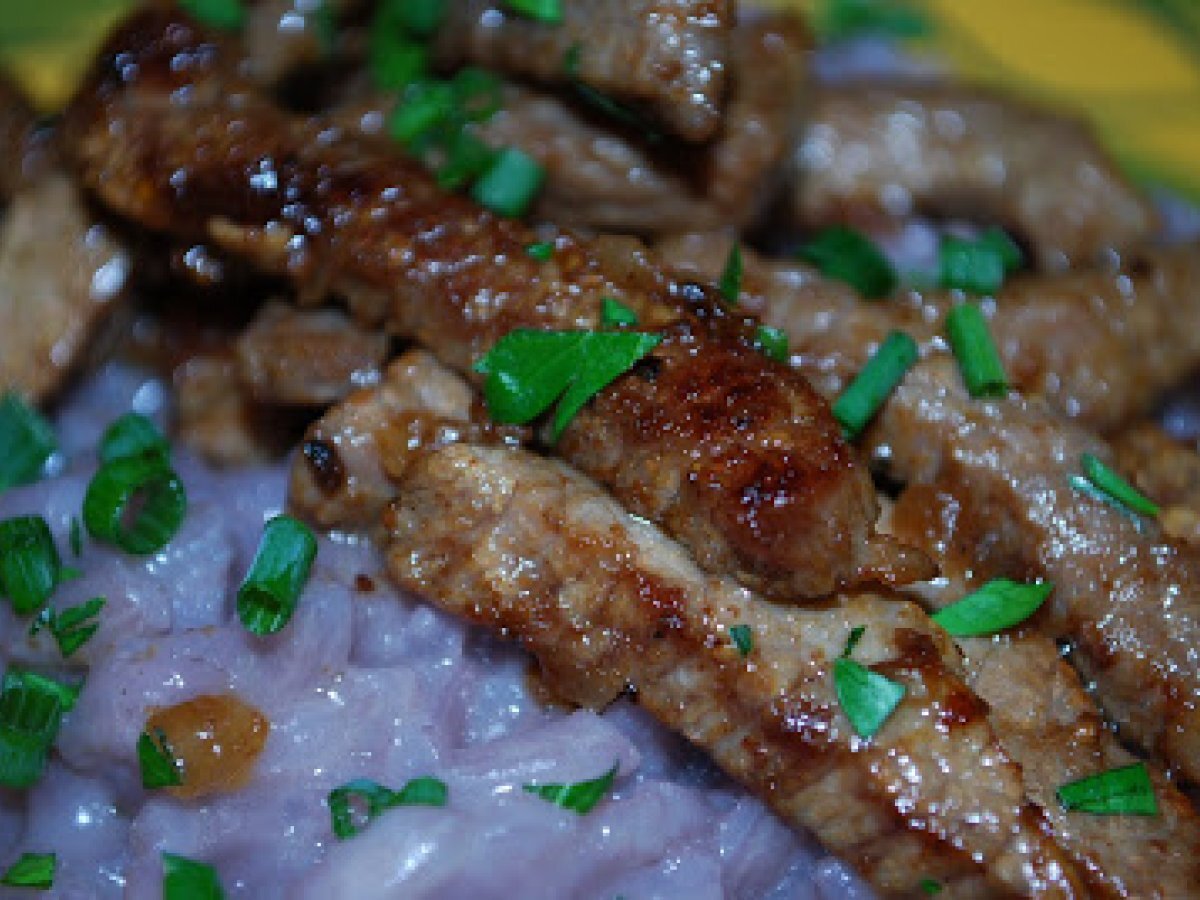 Questions:
You may like
Recipes