Fried roselle leaves (chin baung kyaw)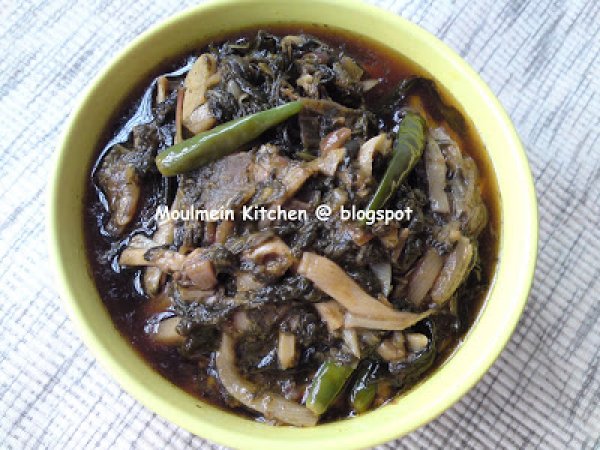 Preparation
Prepare the vegetable by breaking off the leaves at the base. Washed roselle leaves and drained the water.
Heat up the oil in the frying pan.
Add the turmeric, red chilli powder, onion and garlic. Give it a stir until the onion paste becomes golden brown.
Add dried shrimp, roselle leaves and 1 tablespoon of water and stir well.
When the roselle leaves turned soft then add the shredded bamboo shoots and green chillies.
Cover and simmer for about 10-15 minutes, occasionally stirring the mixture until the leaves turned into a dark reddish brown paste.
It is ready when the oil has separated from the gravy.
Questions:
You may like
Recipes