Guinea fowl pie and its gravy
Guinea fowl pie and its gravy
This tasty pie will be a nice Christmas eve dinner idea! Some guinea fowl, some foie gras and pork meat, and you'll get this really fulfilling dish.
Materials
10 inches diameter pie dish
1 cast iron pot
parchment paper
Preparation
Melt some butter in the cast iron pot. Add the guinea fowl, and grill it on all its sides.

Add the peeled shallots, the pork loin, the balsamic vinegar, the white port wine, the water, the stock cube, some salt and pepper. Cover and leave to simmer at medium heat for 90 minutes.

Once all is cooked, leave to cool down. Take the meat out of the guinea fowl, and shred the pork loin meat. Cut the shallots in half, and mix all of this together.

Take the sauce that is left in the pot, and put it in a pot. Put on medium heat for around an hour, stirring once in a while, to get a gravy.

Put a sheet of puff pastry in the pie pan, and put the meat and shallots in it. Smooth the top, and cover with foie gras slices. Fold the edges of the pastry back on the filling.

Cover with a second pastry sheet, and fold it under the first one to form a pie. Make a hole in the center, and put a tube of parchment paper to let the vapor come out during baking.

Brush with some egg yolk and draw some patterns on the pie.

Bake 40 minutes at 410°F (210°C).

There you are, your guinea fowl pie and its gravy are ready!
Photos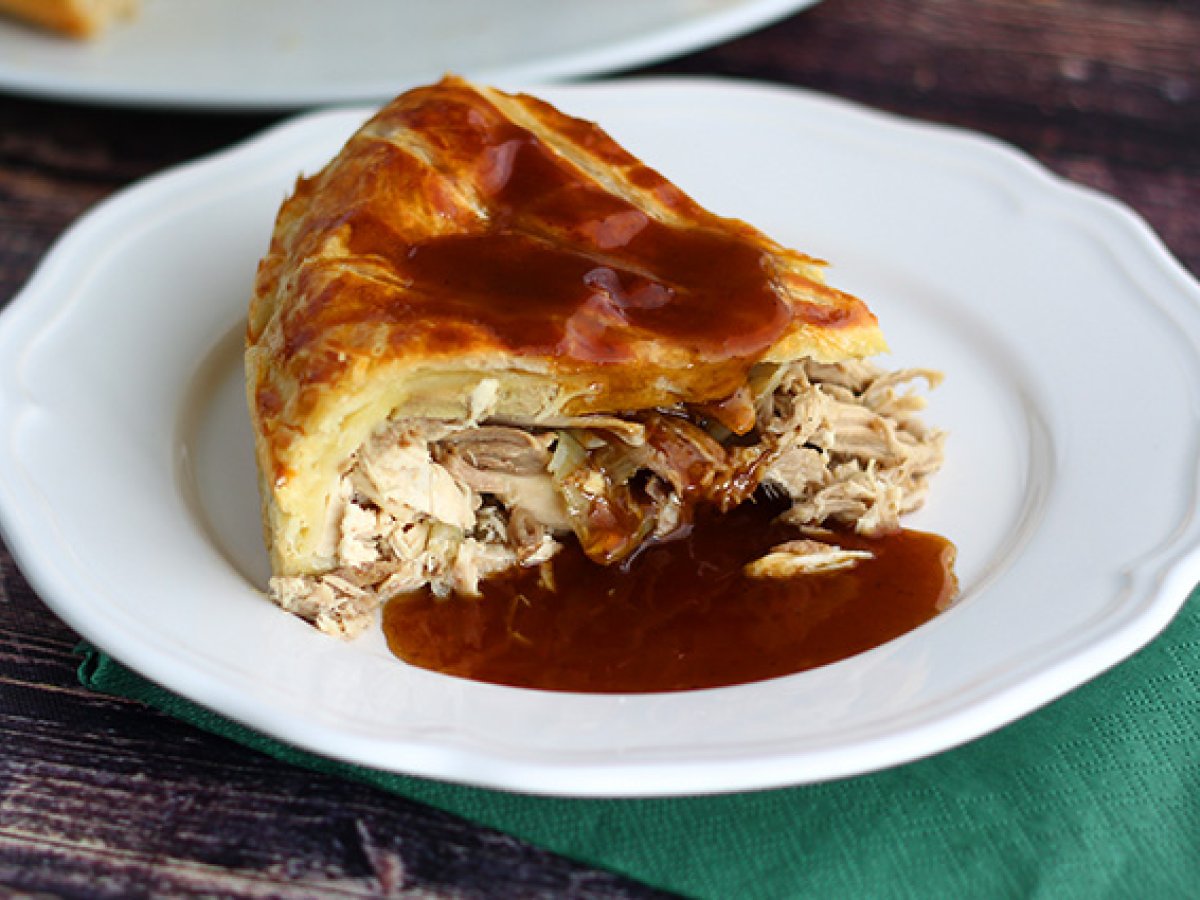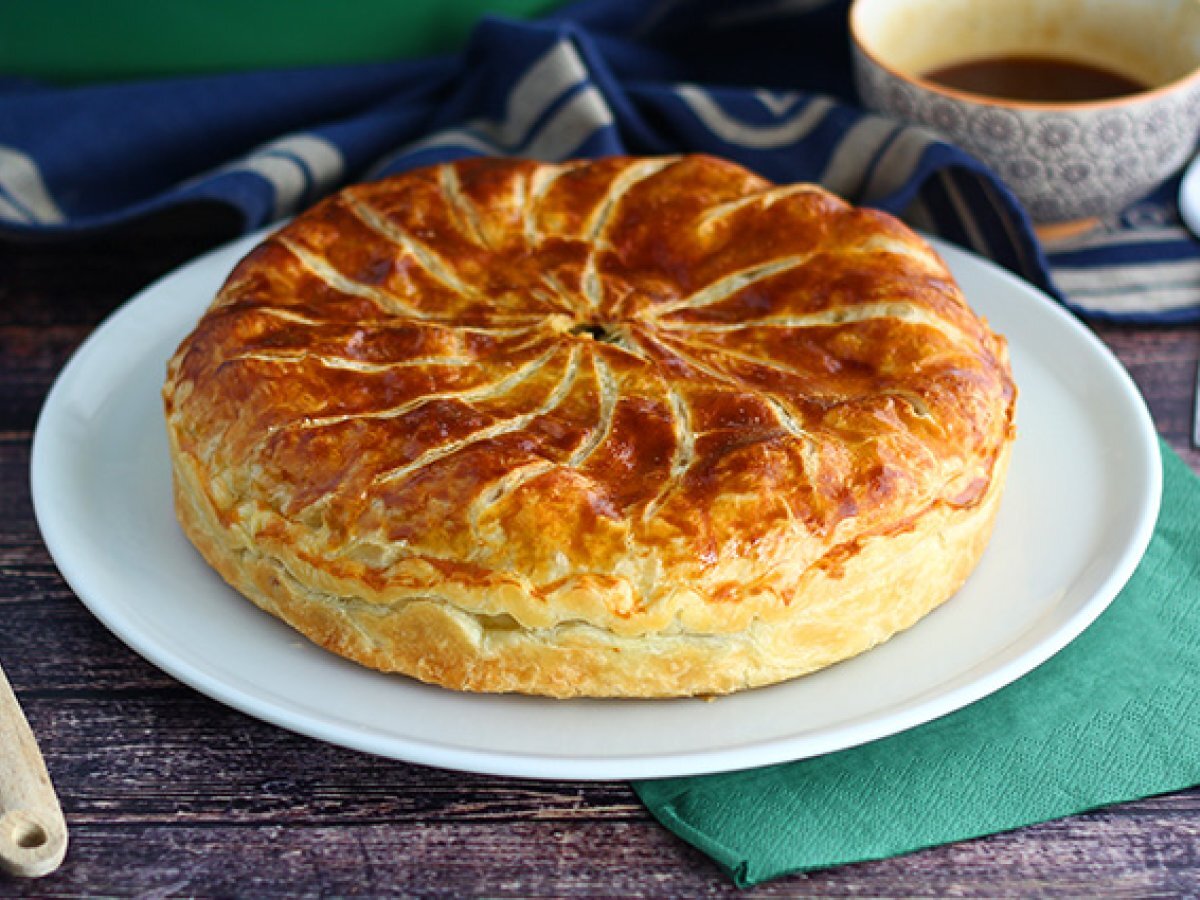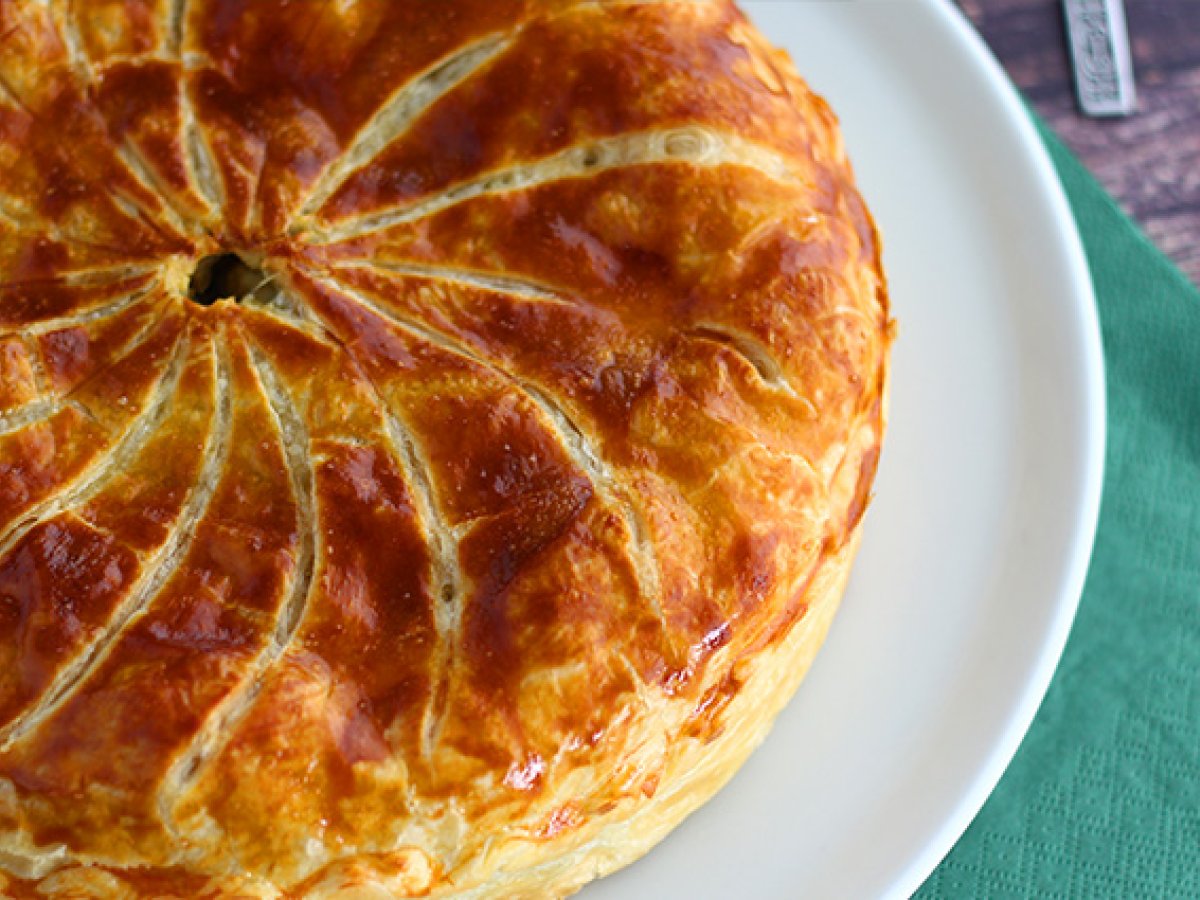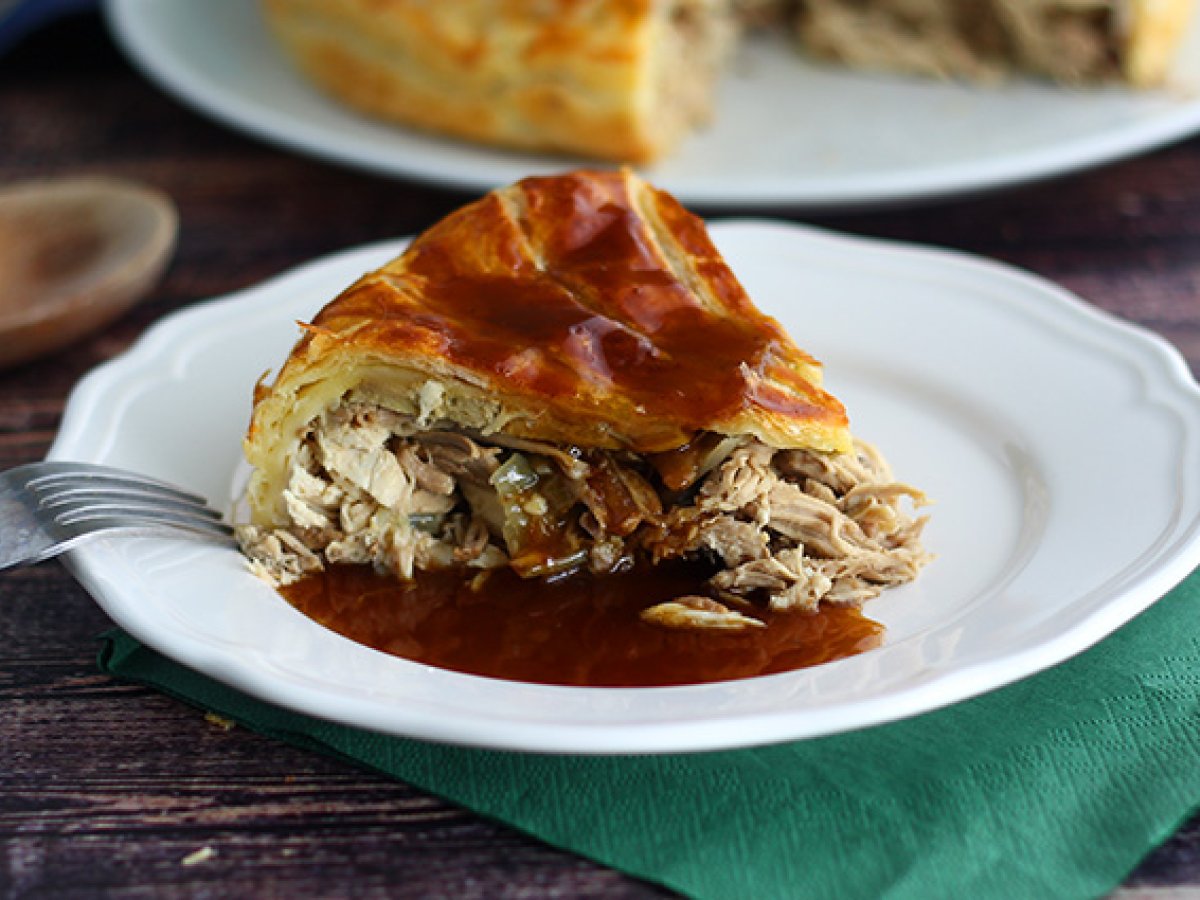 Questions:
You may like
Recipes
Related articles