Easter pie - meat pie with eggs
Easter pie - Meat pie with eggs
Try this recipe for Easter lunch or dinner ! A beautiful and easy pie stuffed with meat and hard-boiled eggs. Follow our step by step recipe below :
Preparation
Cook 4 eggs in boiling water to hard-boil them. Immediately transfer into cold water. Remove the eggshells.

Put grounded pork, grounded veal, 1 egg, chopped garlic clove and shallot, salt, pepper, thyme, fresh parsley and nutmeg in a large bowl and combine.

Unroll the first puff pastry, return the cake pan on top and cut the puff pastry around the pan. Put the second puff pastry in the greased pan.

Transfer half of the stuffing in the puff pastry, then add the 4 hard-boiled eggs on top. Add the rest of the stuffing.

Preheat the oven to 350°F (180°C). Separate the egg whites from the yolks of 1 egg. Fold the puff pastry to cover the stuffing. Brush with egg white.

Put the puff pastry rectangle on top of folded puff pastry and fold the dough inside the pan with a spoon. Draw some lines on top with a knife and brush with egg yolk.

Bake for 50 minutes at 350°F (180°C).

There you are, your Easter pie is ready !
Photos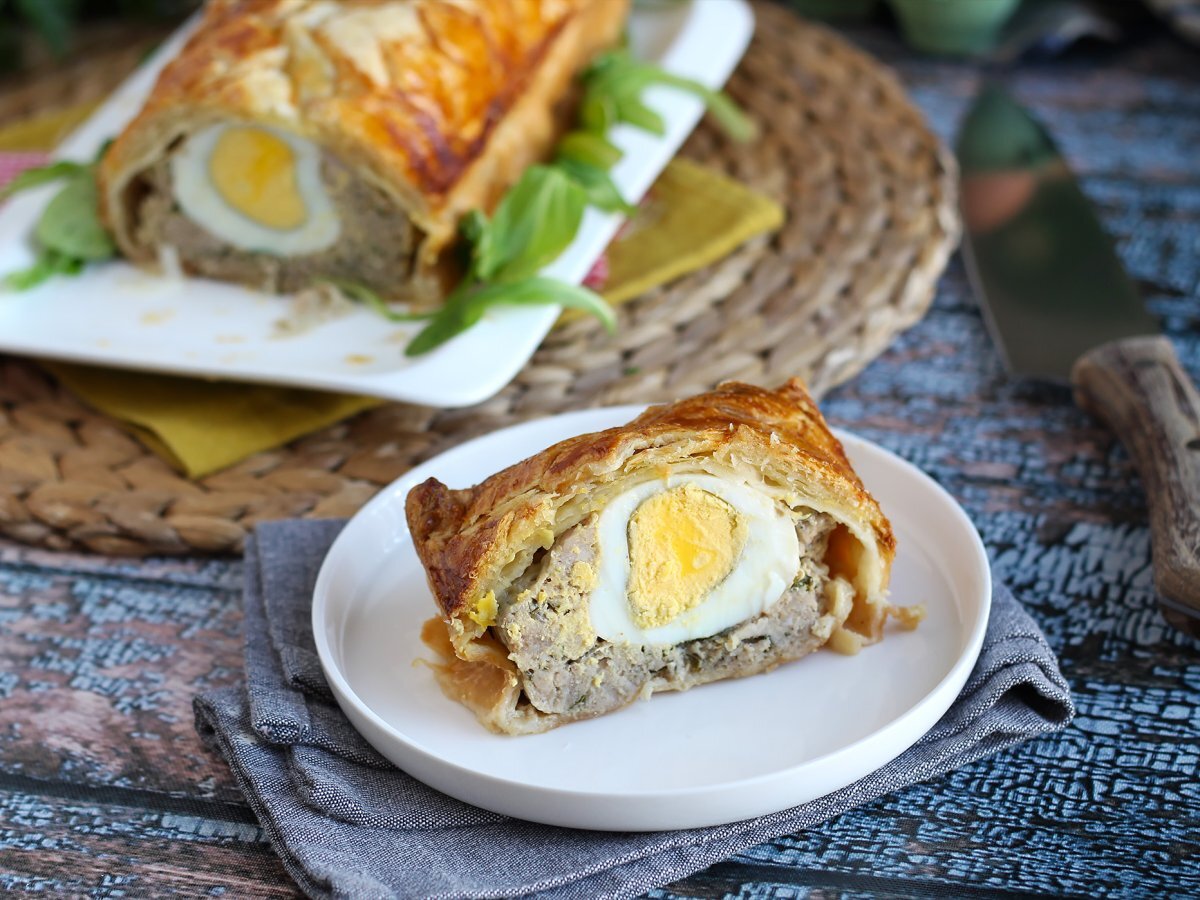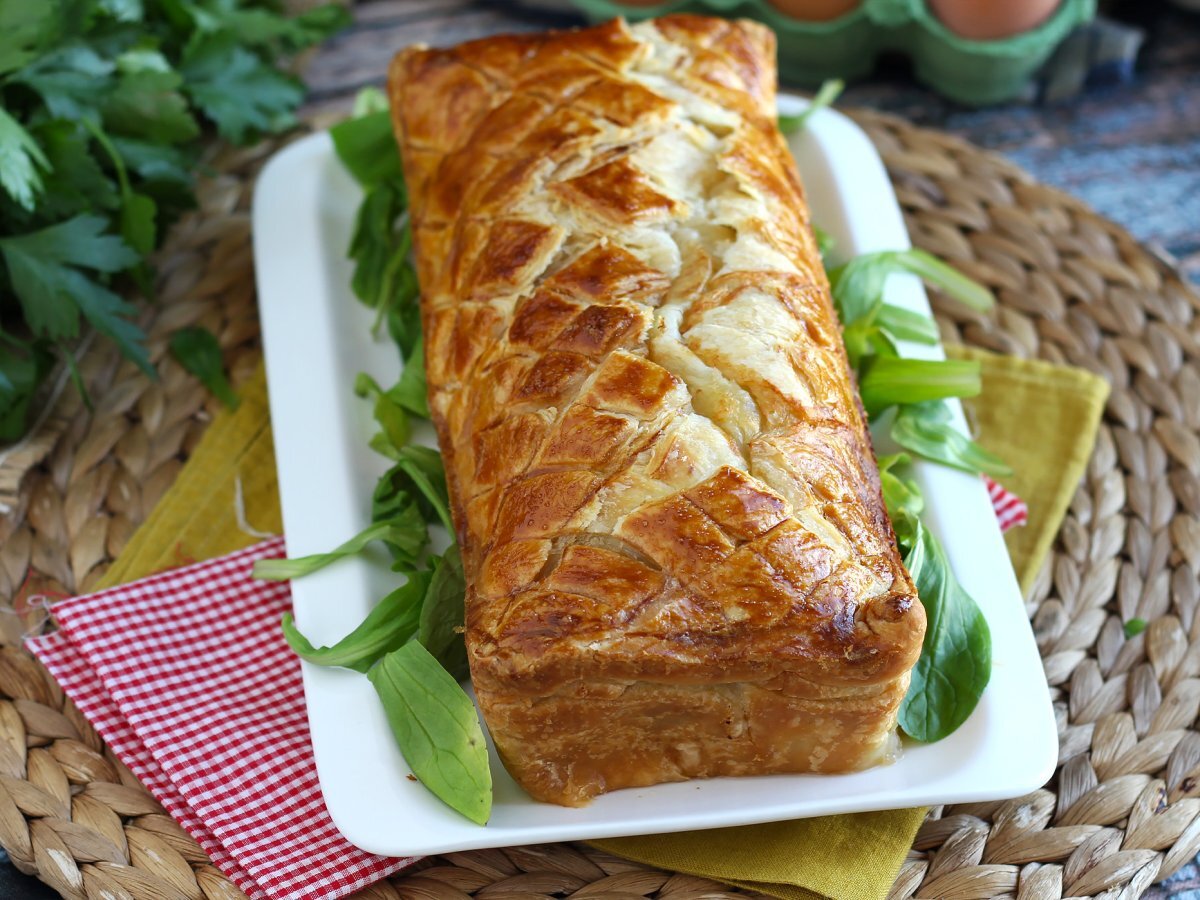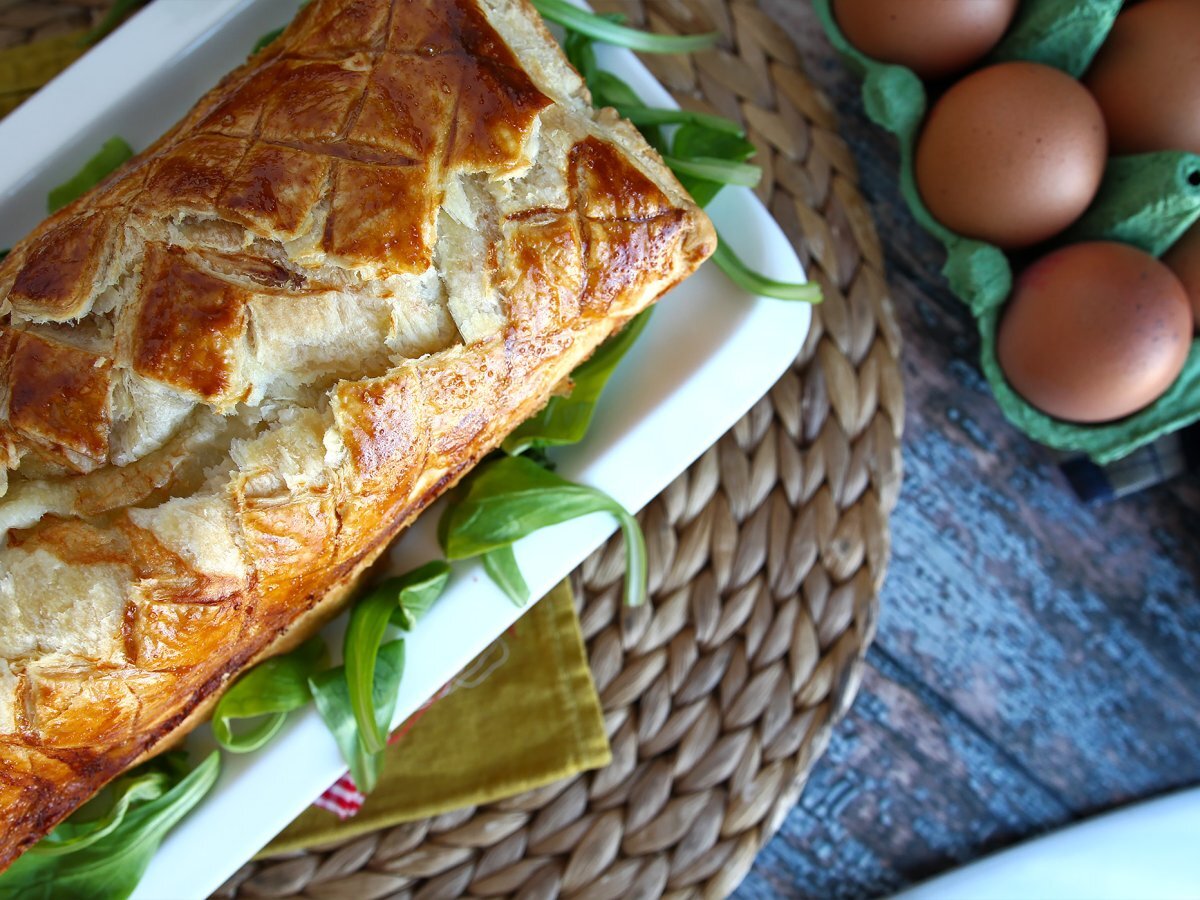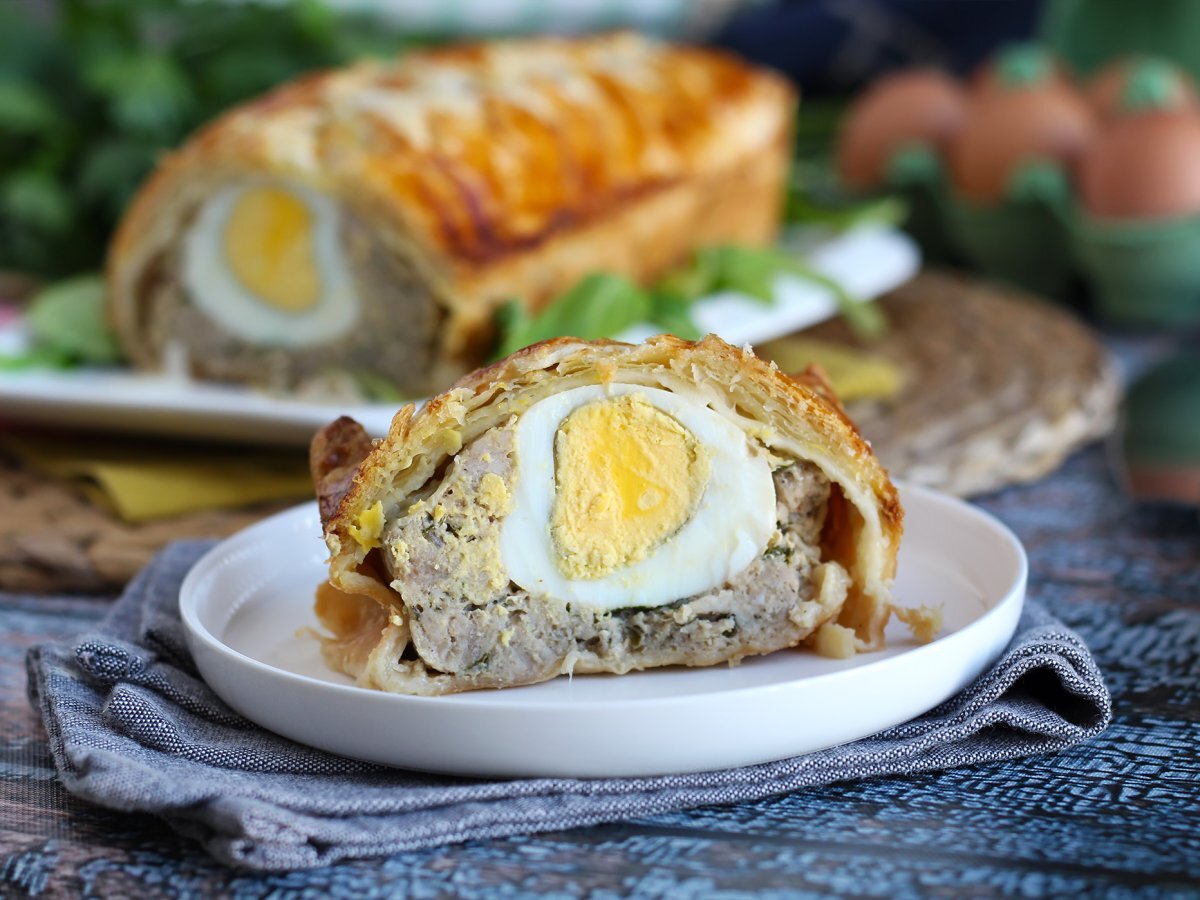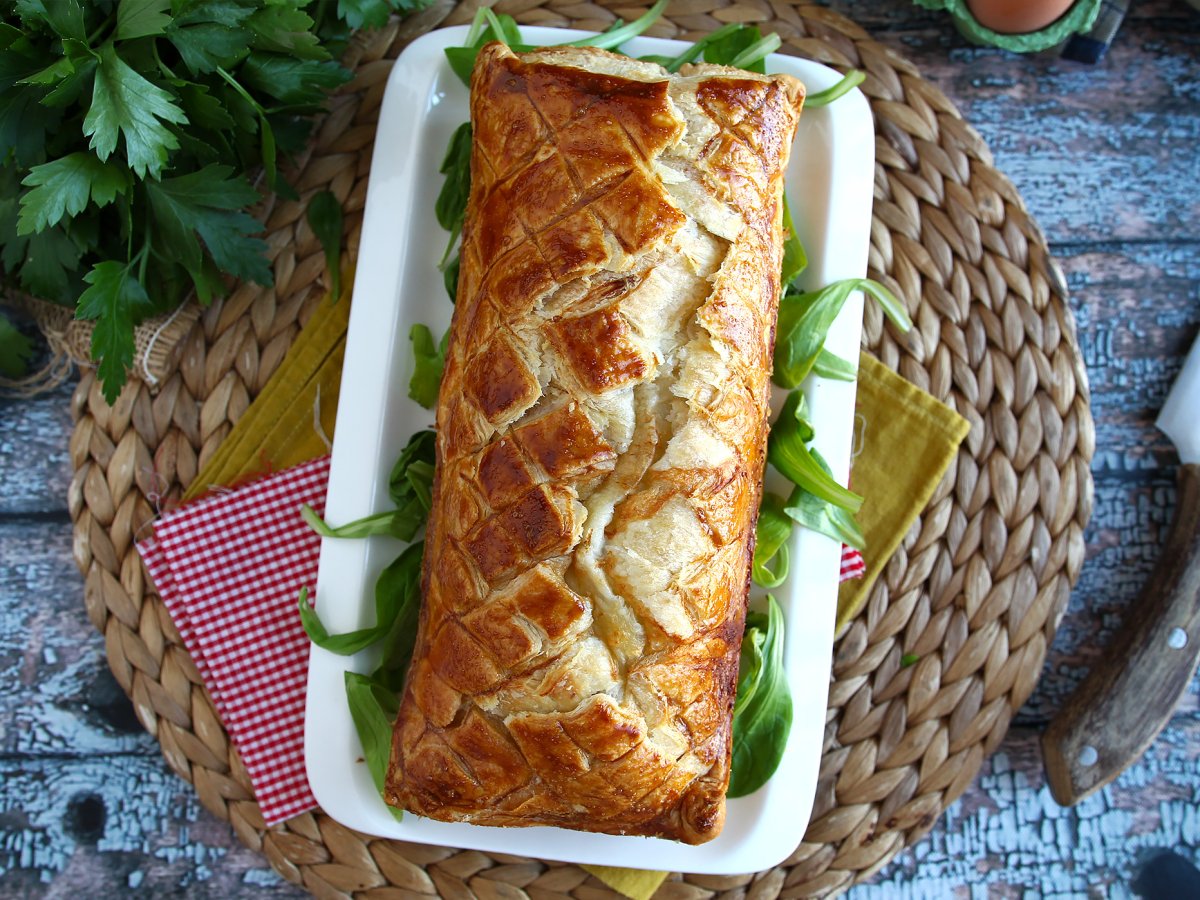 Questions:
You may like
Recipes