Gulai paku (pakis) // minangese fiddleheads in spiced coconut sauce
Gulai paku (pakis) // minangese fiddleheads in spiced coconut sauce
Here a receipt for a quite hot soup! easy and fast.
Ingredients
300 g edible fiddleheads, rinse off
---
---
100 g tiny silver
anchovies
(I used silver anchovies)
---
1 lemongrass, take the white part and bruised
---
1 cm length galangal
---
2 pieces asam kandis
---
15 ruku-ruku leaves or can be substituted for lemon
basil
---
1 turmeric leaf
---
---
2 Indonesian bay leaves-
---
red chilies, as desired
---
7 shallots
---
---
4 tbsp coconut milk
---
1 cm length turmeric
---
1 cm length ginger
---
1/2 tsp dried shrimp paste, roasted (most recipes don't add this)
---
-salt as desired
Preparation
Transfer the spiced paste into a saucepan, simmer and stiring often about 6 - 8 minutes.
Add thick coconut milk, asam kandis, lemon grass, galangal and all the leaves. Bring to almost a boil, then simmer for 25 - 30 minutes, stirring often.
Add fiddleheads and continue to simmer until the fiddleheads are almost cooked, then add silver anchovies and continue simmering until cooked
Related recipes
Recipes
Related articles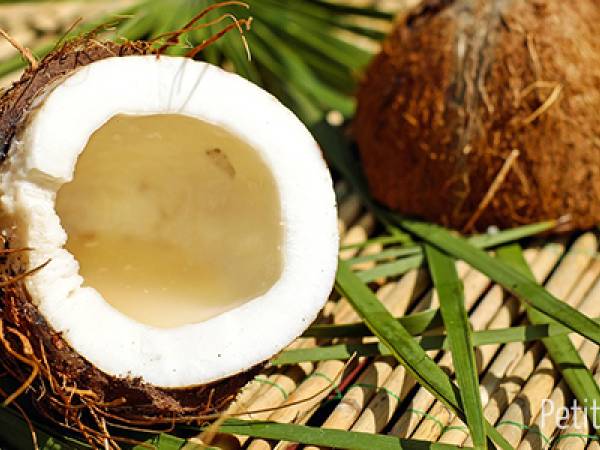 How to choose a coconut?