Hari mirch ka achaar/green chilli pickle-north indian style
Preparation
Wash the green chillies thoroughly and remove stems from them. Pat the chillies dry in paper towel and make sure all moisture is removed from them. This is absolutely necessary else the pickle will turn bad.
Using a sharp knife , make a lengthwise slit in all the chillies but not all through. Next remove/scoop all the seeds and veins from inside of the chillies.
Reserve these to be used for making the stuffing. Using a mortar and pestle coarsely grind the mustard seeds, fennel seeds and fenugreek seeds.
In a small bowl, add all the spices to the scooped veins and seeds and mix well to make a masala .
Next, stuff all the green chillies with the this masala .You will have some left over masala. Dont throw it.
In a dry glass container with a tight lid, put the cut stuffed green chillies. Tip in the leftover masala into the container.
Next, pour mustard oil into container till the chillies are just covered.
Now keep this glass container in a dry, sunny place for around 1-2 days till the chillies become pale green and soft.
Photos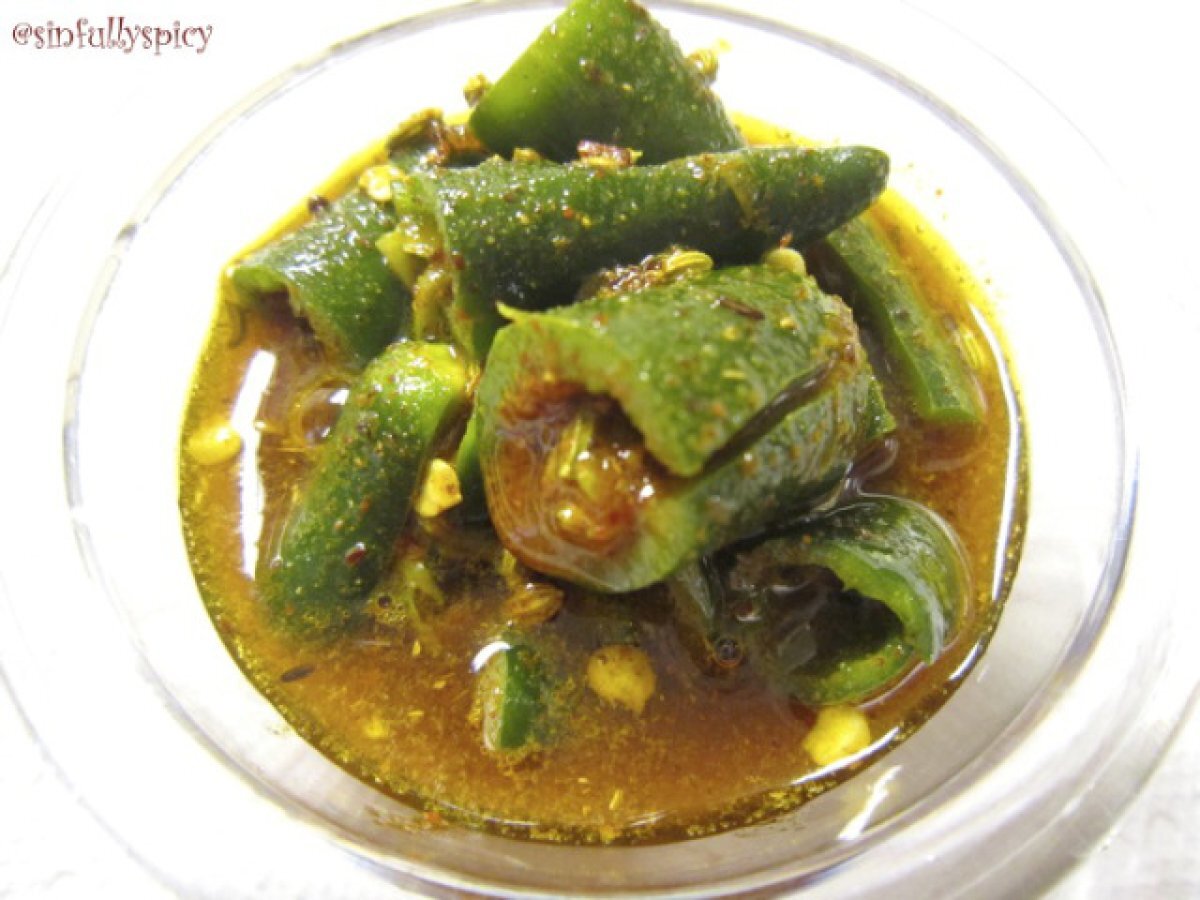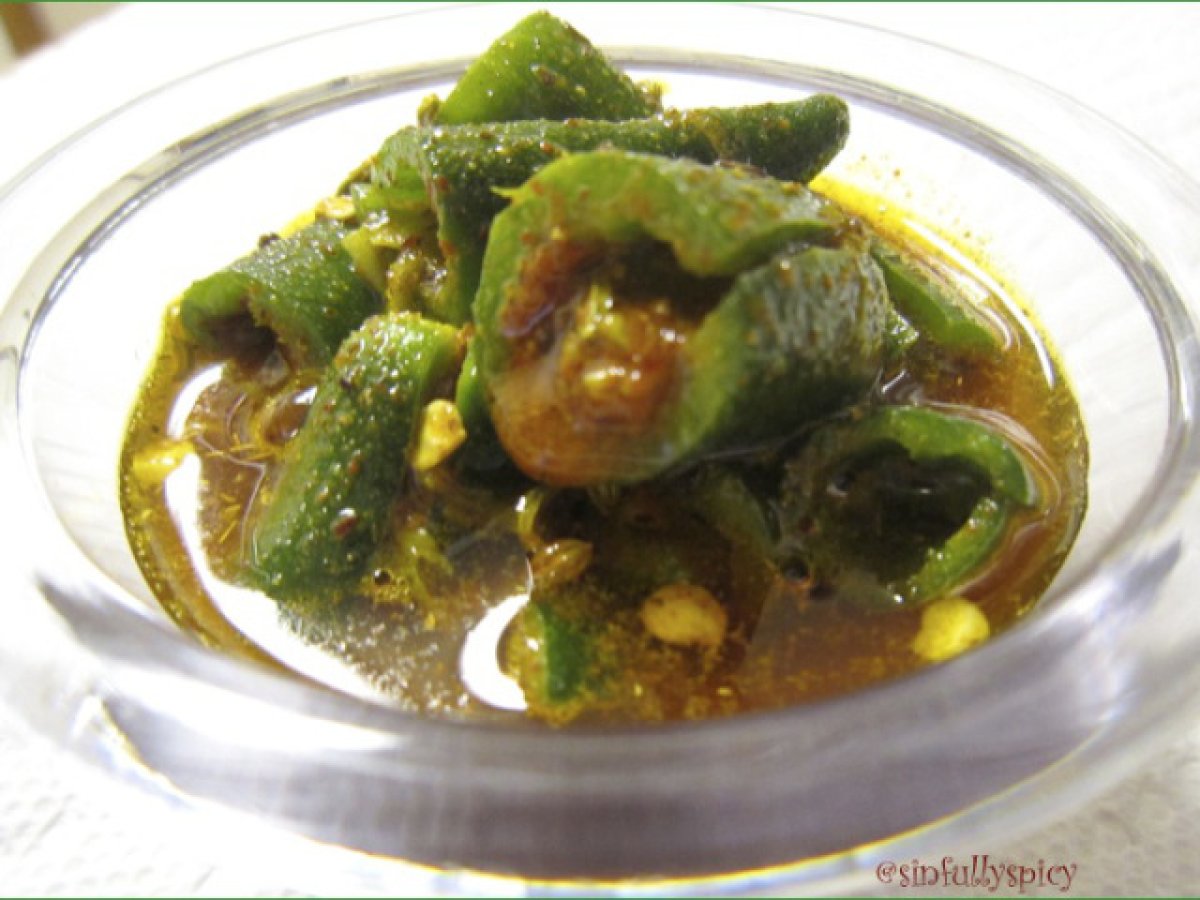 Questions:
Related recipes
Recipes