Indonesian beef rendang
Indonesian Beef Rendang
Preparation
Put the shallots, garlic, ginger, turmeric root, chilies and galangal in a blender with 4 tablespoons of the coconut milk, and puree until smooth.
Put this paste and the coconut milk in a large wok or saucepan. Add the meat and the rest of the ingredients to the pan; making sure that there is enough coconut milk to cover.
Stir the contents of the pan, and start cooking, uncovered, over a medium heat. Let the pan bubble gently for 1 ½ - 2 hours, stirring from time to time. The coconut milk will by then be quite thick and, of course much reduced.
If you started in a large saucepan, transfer everything to a wok and continue cooking in the same way for another 30 minutes, stirring occasionally.
By now the coconut milk is beginning to reduce to oil, and the meat, which has so far been boiling, will soon be frying. From now on, the rendang needs to be stirred frequently.
Taste, and add salt if necessary. When the coconut oil becomes thick and brown, stir continuously for about 15 minutes until the oil has been more or less completely absorbed by the meat.
Take out and discard the salam or bay leaf, turmeric leaf or lemongrass. Serve warm with lots of rice.
Photos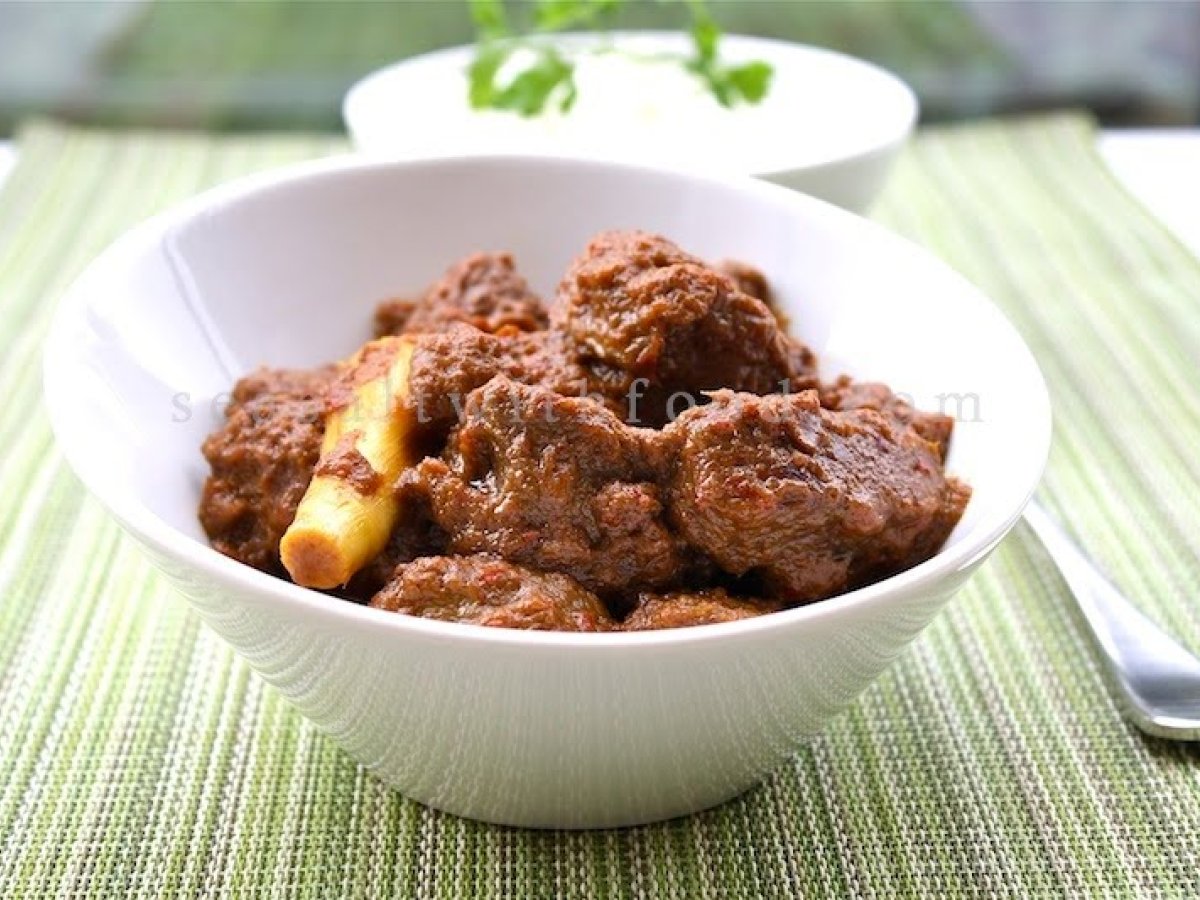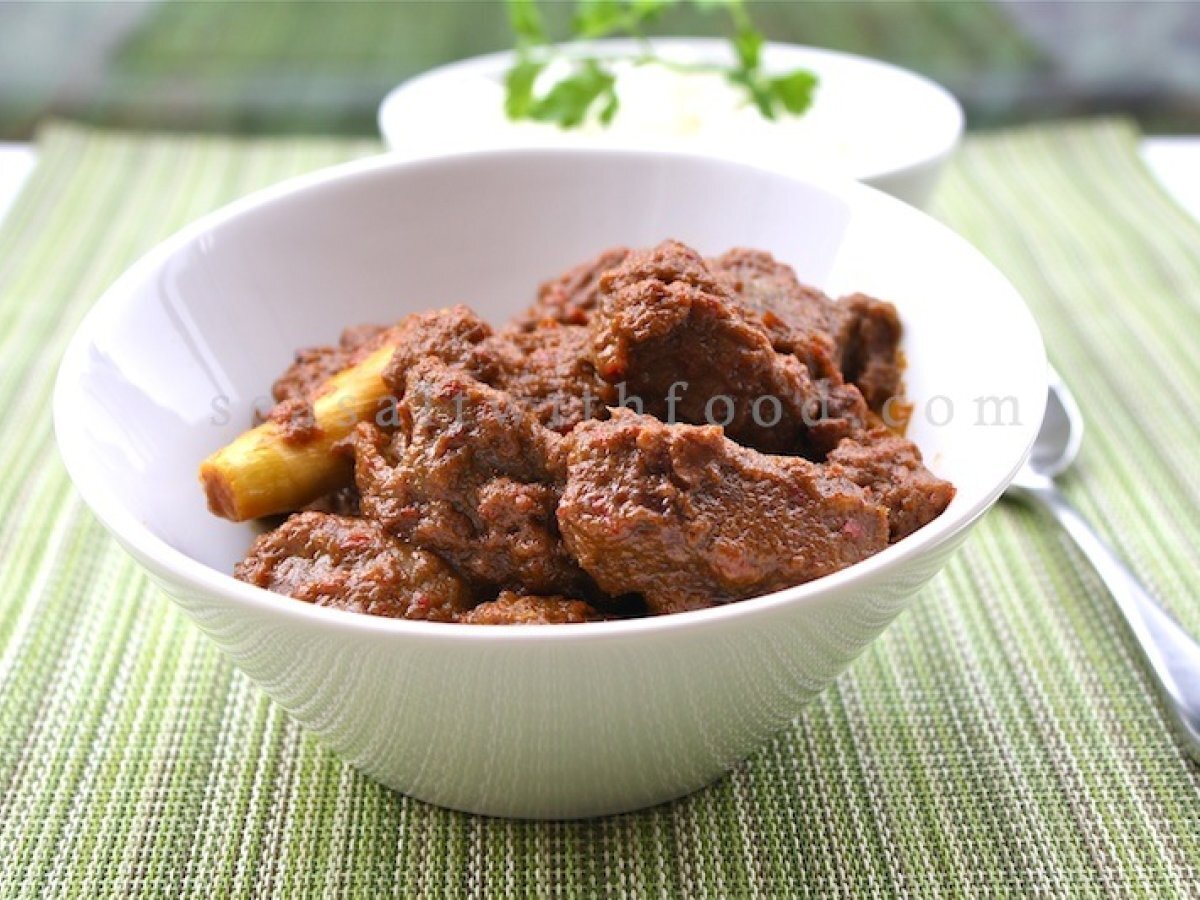 Questions:
You may like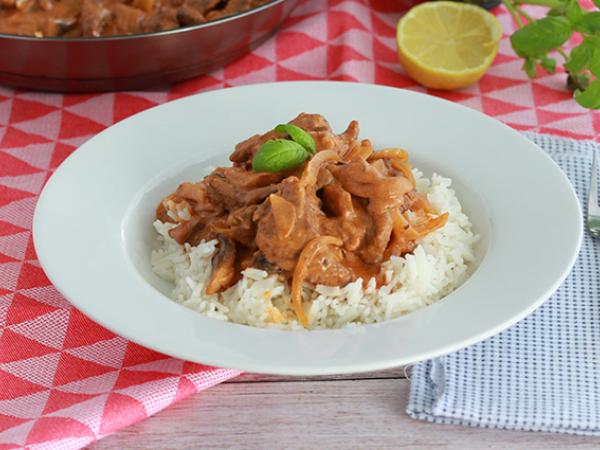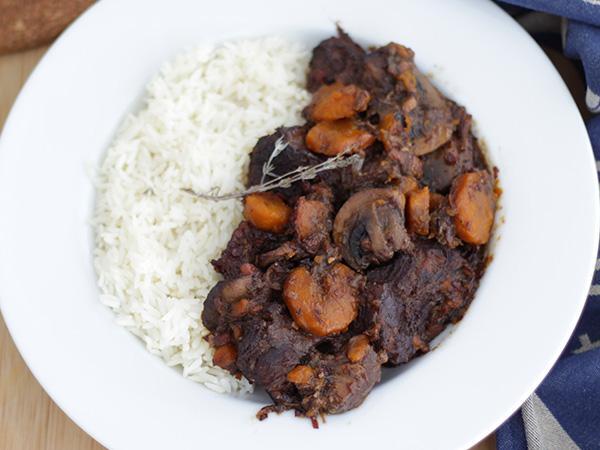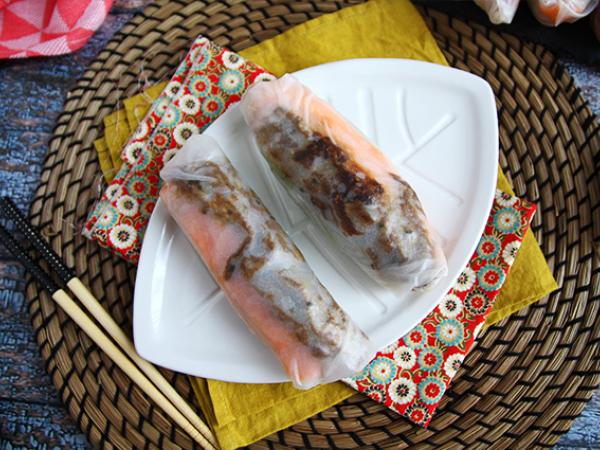 Recipes