Sate pentul - indonesian minced beef sate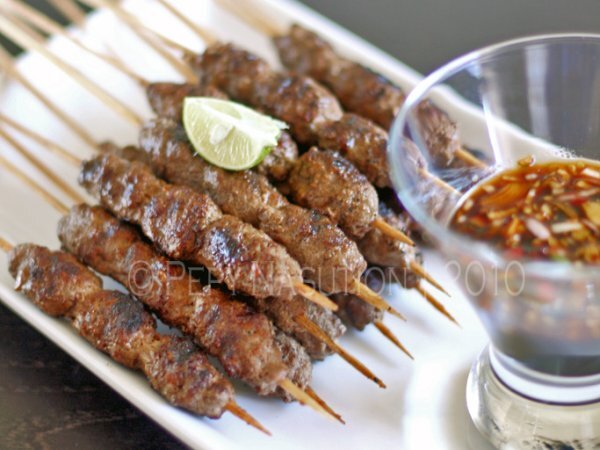 Preparation
Grind shallot and garlic until smooth. Combine shallot, garlic, ground beef, toasted ground cumin and coriander, grated nutmeg, salt, and pepper.
Soak bamboo skewers for 20 minutes in cold water to prevent them from burning; drain. Prepare the grill for direct cooking.
Take 3 tsps of the mixture and shape into a ball, then stick the skewer into the ball and work the mixture around one end of the sate skewer until you have about 8 cms (3 in) covered.
Repeat until all the mixture is used. Glaze the minced beef sate with EV coconut oil.
Grill on a barbeque or grill pan until golden brown. Serve with sambal kecap.
Questions:
You may like
Recipes