Minced beef wellington - a jamie oliver favourite.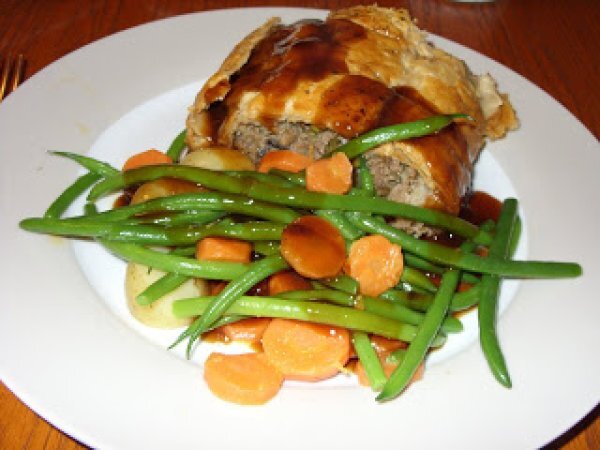 Preparation
Peel and chop the onion, carrot, celery and potato into 1cm sized dice and finely chop the garlic.
Clean and roughly chop the mushrooms so they're about 1 cm dice and place all vegetables into a frying pan with olive oil.
Pick the rosemary leaves off the woody stalks, chop and add to the pan with the Worcestershire sauce.
Fry and stir for about 8 mins or until the vegetables soften and colour.
Add frozen peas and cook for another minute, then put vegetables into large bowl to cool completely.
When cool, preheat oven to 180 deg C/Gas 4. Whisk the egg lightly in a cup.
All combined and ready to go into pastry. Add the minced beef to the bowl with salt and pepper and half the egg. Scrunch together.
Roll out pastry to size of small tea towel and place mince mix along one long side, in a sausage shape.
Questions:
Related recipes
Recipes