Italian simplicity -- gnocchi alla romana
Preparation
In a saucepan add the milk, salt and the bay leaf. Bring to the boil. Remove the bay leaf and then slowly like rain add in the semolina, whisking energetically to prevent any lumps.
Immediately lower the heat and cook uncovered for about 5-6 minutes or until the mixture is thick and starts to pull away from the sides of the pan.
Remove from the heat and add the egg, nutmeg and a little more salt if necessary. Grease a tray with unsalted butter and add the semolina mixture into it.
Spread the mixture using a wet palette?about 1-2 cm thick. Take the tray to the fridge and leave it for 1 hour. If you double the ingredients remember to double the time when leaving in the fridge.
When ready, cut mixture into circles using 4 cm/ 1 in cookie cutter. Reshape scraps with your hands and cut out more semolina circles.
Melt butter about 50 grand start frying the gnocchi until golden and crisp from each side. Serve immediately.
Cooking Variations:
Gnoochi alla Romana can be also bake. Just grease a baking tray/dish topped with grated parmesan cheese and bake in a 200C/400F oven until golden brown.
Photos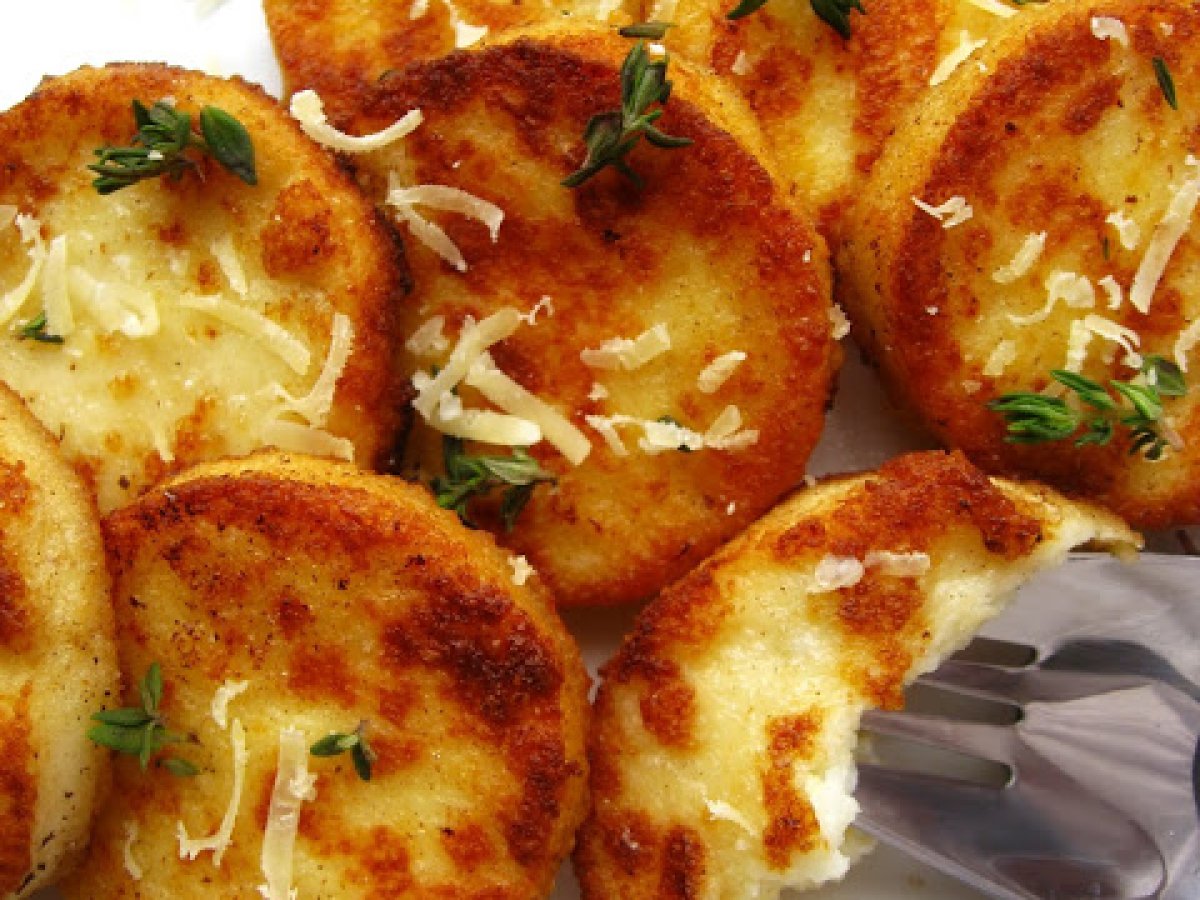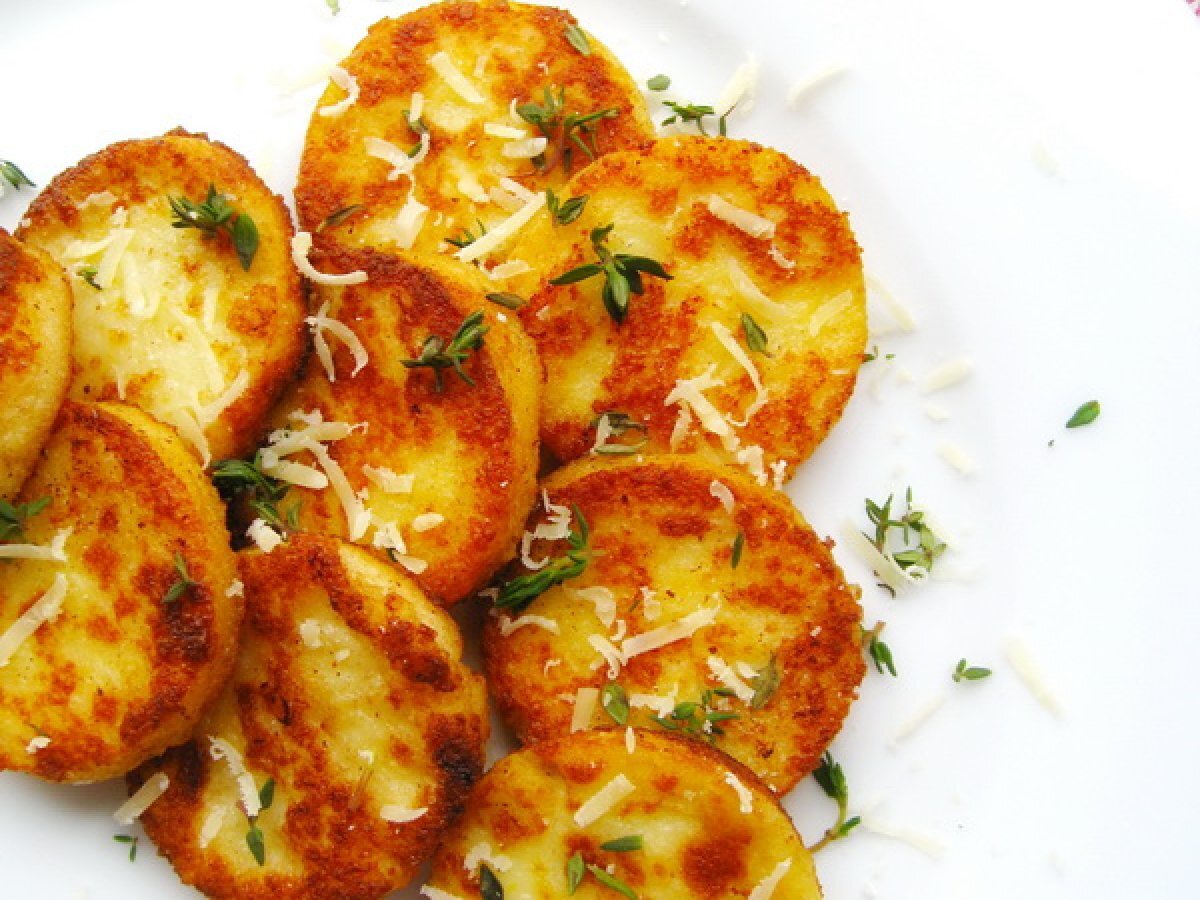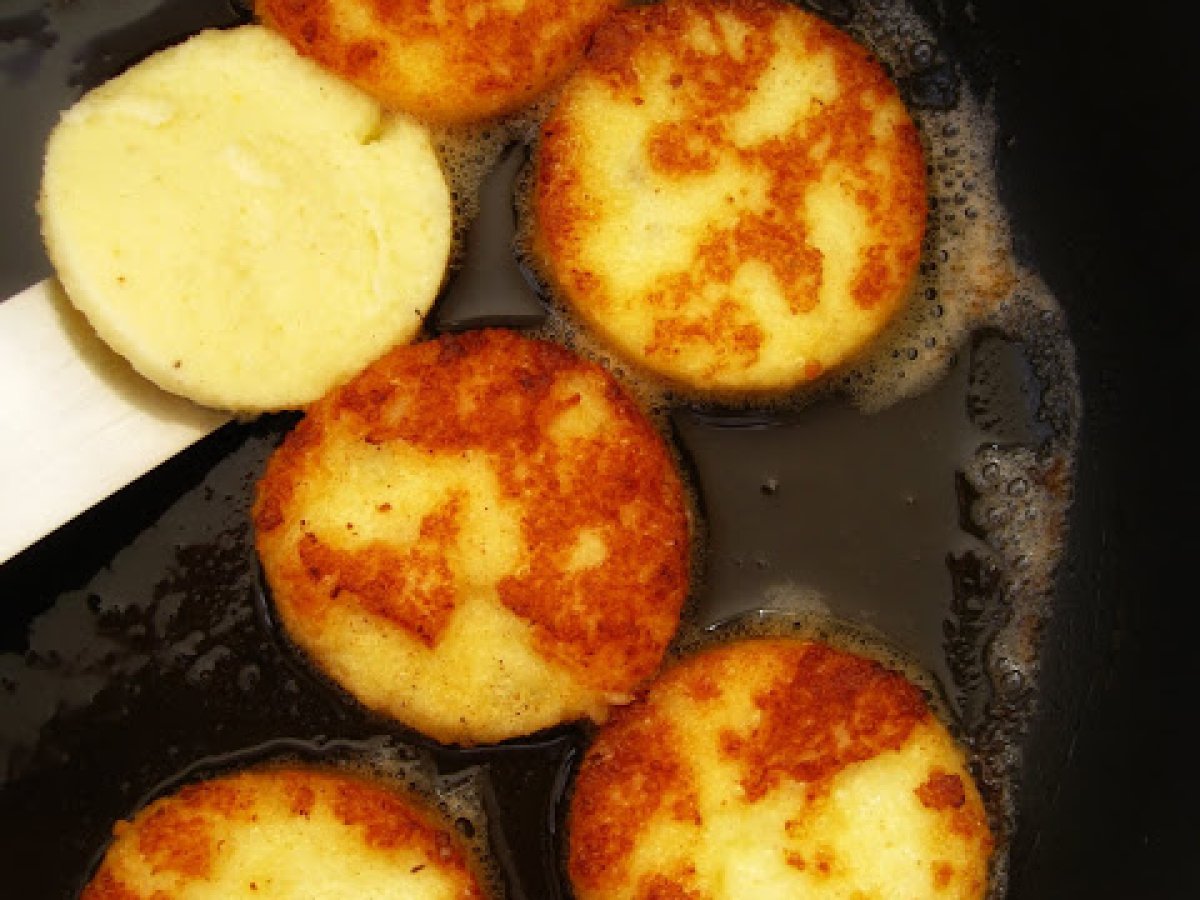 Questions:
You may like
Recipes