Italian chicken tortellini soup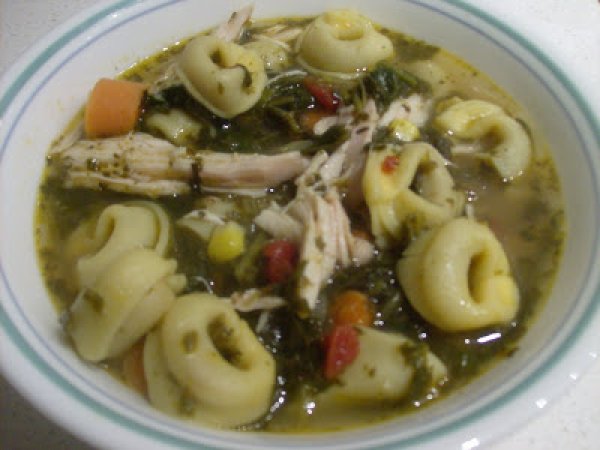 Preparation
In a stockpot bring 10 cups of water to a rolling boil.
Add the dry tortellini pasta and cook for 10 minutes till they are tender.
Drain and keep aside.
In a saucepan ,heat olive oil.
Add the sliced onions and cook till they are transluscent.
Add the garlic pwdr and chopped spinach,carrots,corn and red peppers.
Add pepper pwdr,lemon -pepper seasoning and salt.
Stir and cook on a medium flame for 10 minutes.
Add the cooked chicken and chicken stock and bring to a boil once and then simmer.
Add the cooked Tortellini or the fresh Tortellini at this point.
Add the parsley flakes and chopped basil leaves and simmer for another 5 minutes.
Serve hot with salad or garlic bread.
Questions:
Related recipes
Recipes