Italian eggplant gratin parmigiana
Italian eggplant gratin Parmigiana
It is a simple and delicious vegetarian gratin, ideal for making the most reluctant to eat vegetables. This preparation brings together all the flavors of Mediterranean cuisine that we love: mozzarella, tomatoes, basil and of course eggplant. If you love lasagna, try to replace pasta with eggplants and BOOM! And it's even better the next day!
Preparation
First, remove the excess water from the mozzarella. Cut it into small cubes of equal size, then transfer it to a colander placed over a bowl. Let it drip while you prepare the other ingredients for the parmigiana (from time to time you can press lightly with a fork to help the milk flow out).

Prepare the tomato sauce:
Finely chop the onion, pour olive oil into a pan and once hot, add the onion. Sauté it for a few minutes.

Add the tomato sauce, a few basil leaves, season with salt and simmer over low heat for 30 minutes.

Meanwhile, wash the eggplants and cut off the ends. Slice them lengthwise with a thickness of about 5 mm (you can also use an adjustable mandolin).

In a high-sided pan, heat the frying oil and fry the eggplant slices two by two (or more if your pan is larger).

As soon as they are golden, drain them and let them rest on absorbent paper.

Assembly of the parmigiana:
Pour a little tomato sauce at the bottom of your dish, then make a first layer of eggplant.

Cover them with tomato sauce, add the pieces of mozzarella and sprinkle generously with grated parmesan.

Continue to form the layers following this order (for a good parmigiana, you need at least 3 layers), and remember that the last layer must be composed in this order: mozzarella, tomato sauce and (lots) of parmesan.

Bake the parmigiana in the oven preheated to 390°F (200°C) for about 30 minutes.

Remove the dish from the oven and let stand for ten minutes at room temperature before serving. There you are, your parmigiana is ready!
You tried this recipe ?
Mention @petitchef_en and tag #petitchef
Cookware
Observations:
How long will eggplant gratin keep in the refrigerator?
It keeps well for two days. We recommend that you cover the dish with cling film or cut it into pieces and place them in an airtight container.

Can I freeze the aubergine gratin?
Yes, you can freeze it before or after cooking. In the second case, wait until it is completely cooled to avoid condensation when going to the freezer.

What type of eggplant can I use for the parmigiana?
We recommend using firm eggplants that are purple in color, so not overripe.

Can I prepare the parmigiana without frying the aubergines?
The traditional recipe calls for frying eggplants. However, it is possible to prepare a lighter version of parmigiana by grilling the aubergines in a pan with little fat.

What can I use instead of eggplant?
A variation of this recipe is zucchini parmigiana. Follow the same steps as the recipe for the aubergines, but we recommend frying the zucchini after dredging them in flour first.

Can other types of cheese be used in eggplant parmigiana?
Although the traditional recipe uses mozzarella, you can also experiment with other melting cheeses such as provolone or scamorza for Italian cheeses, or grated cheese.
Photos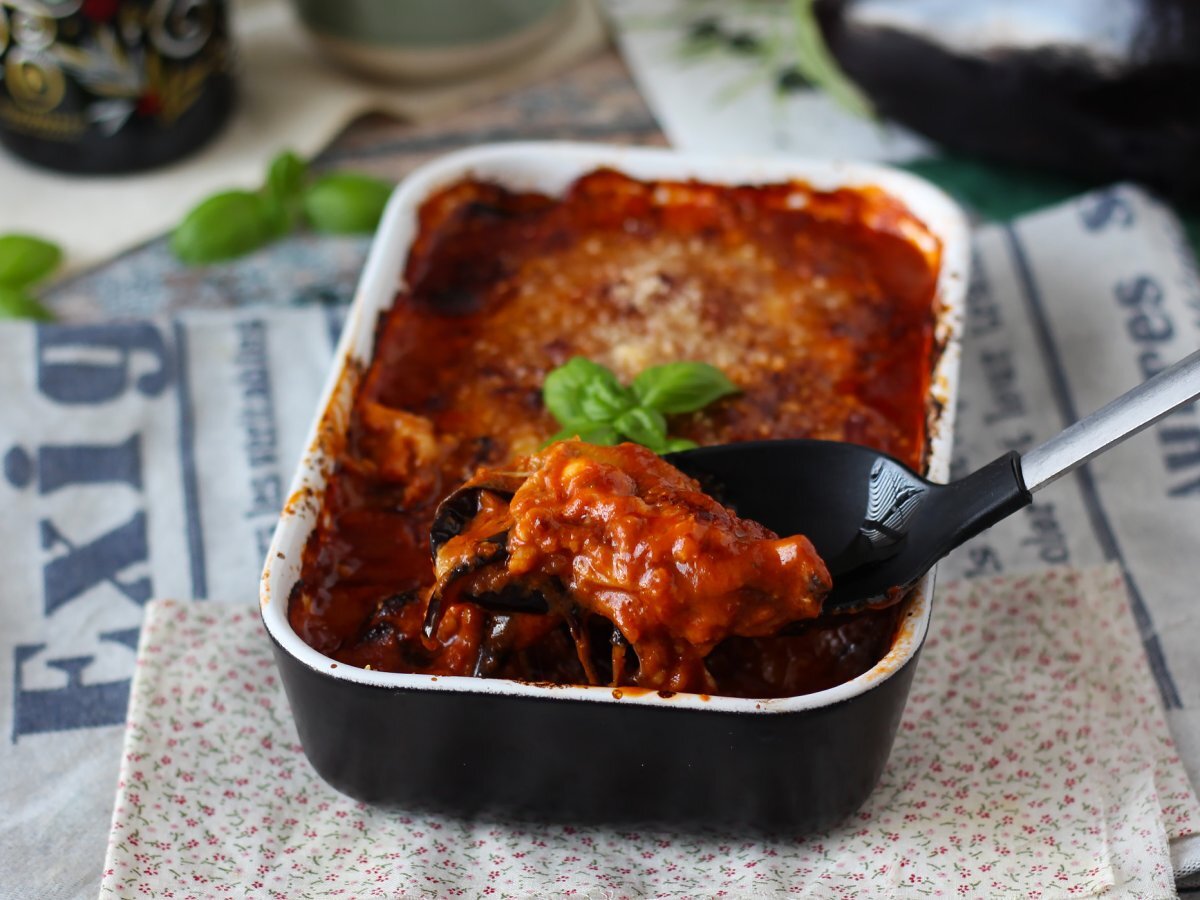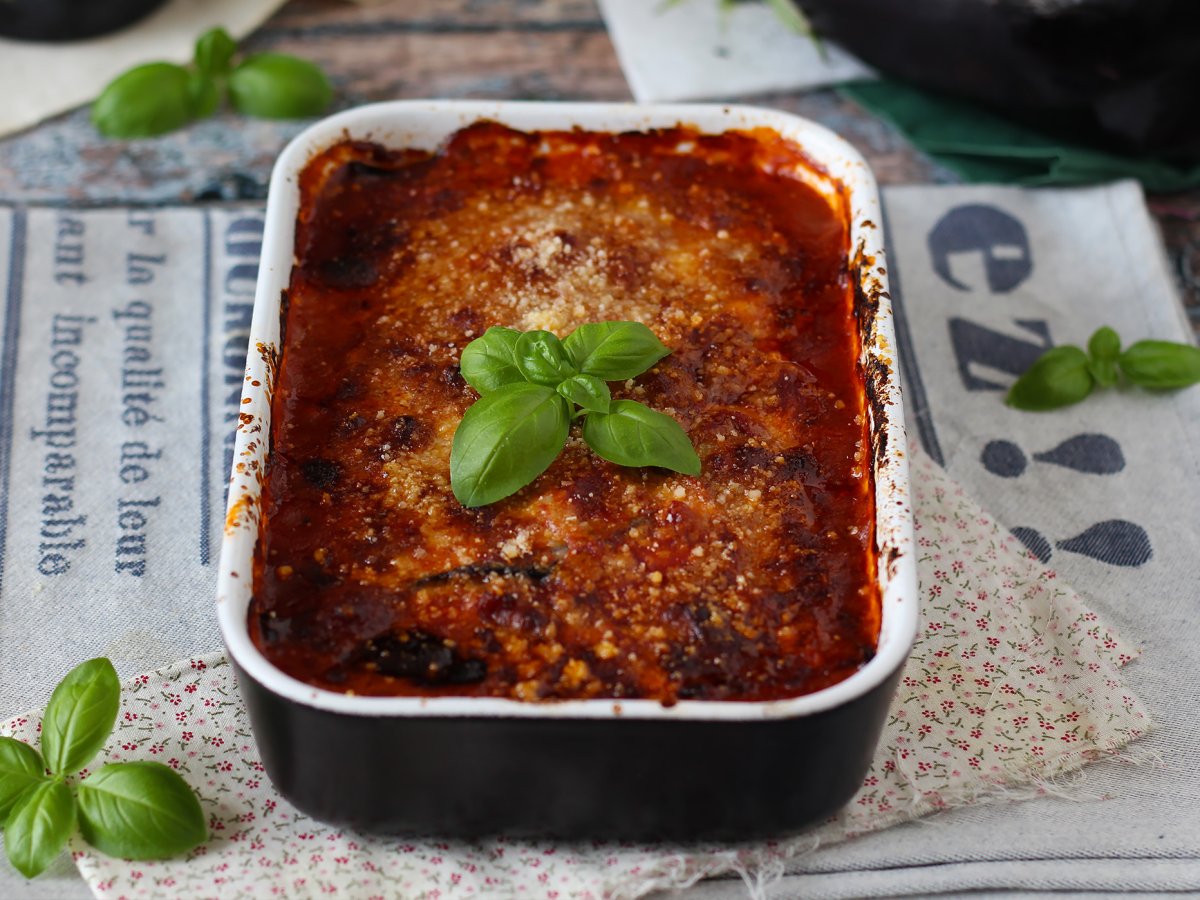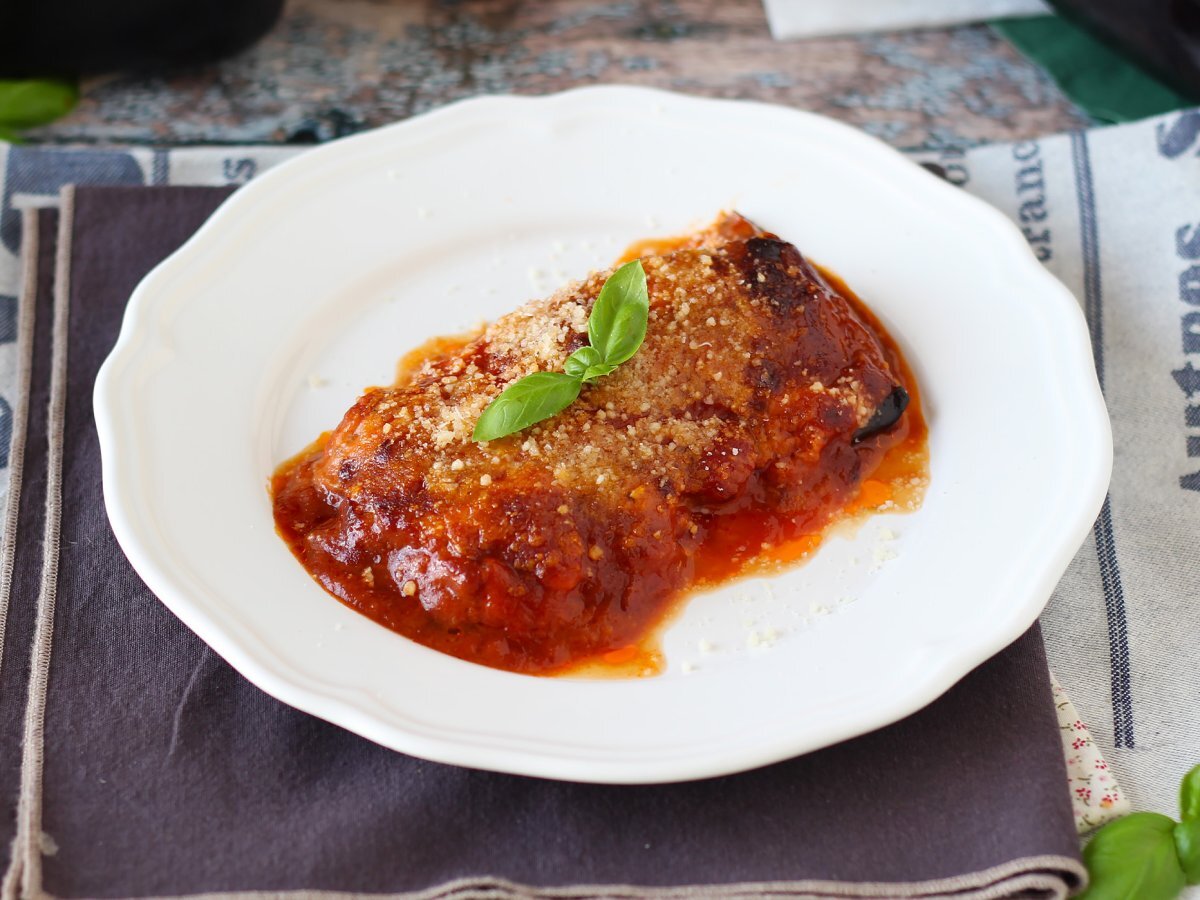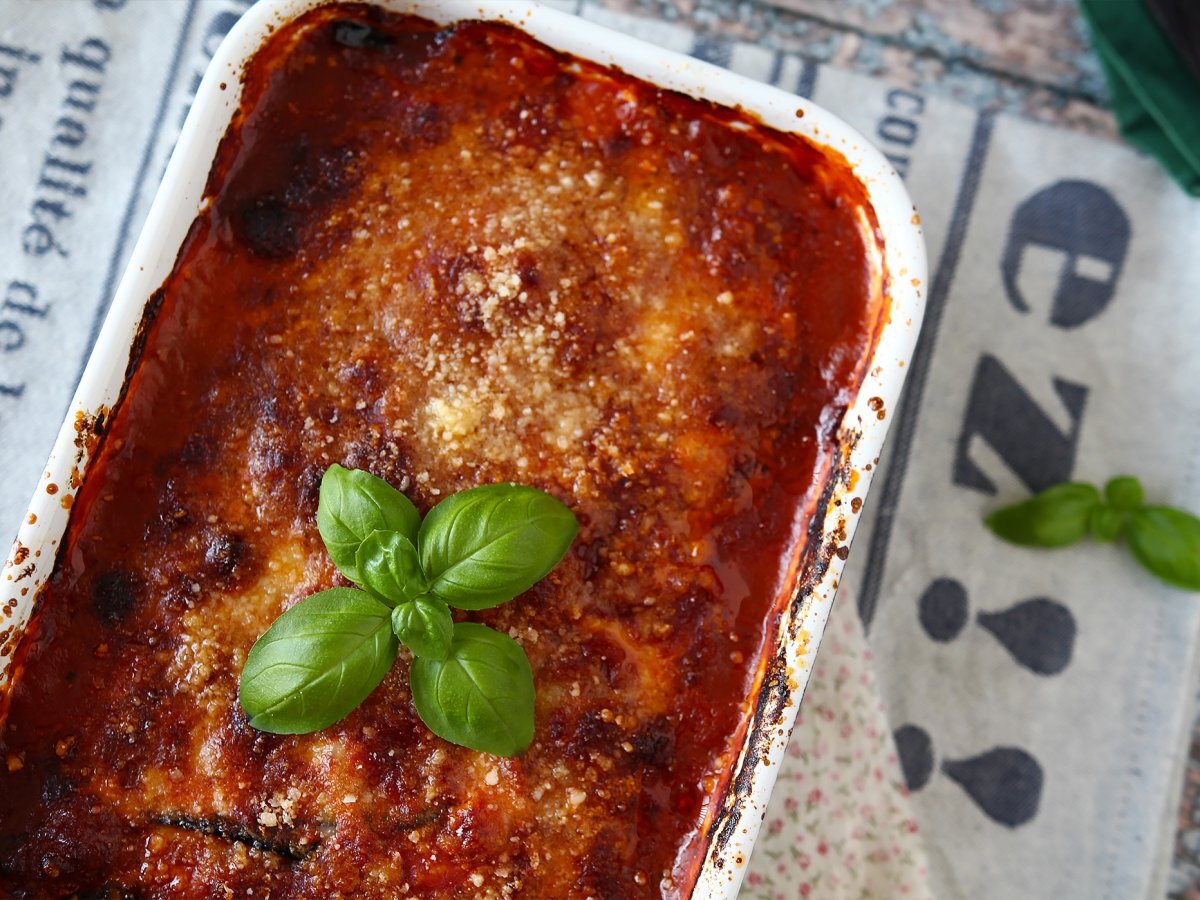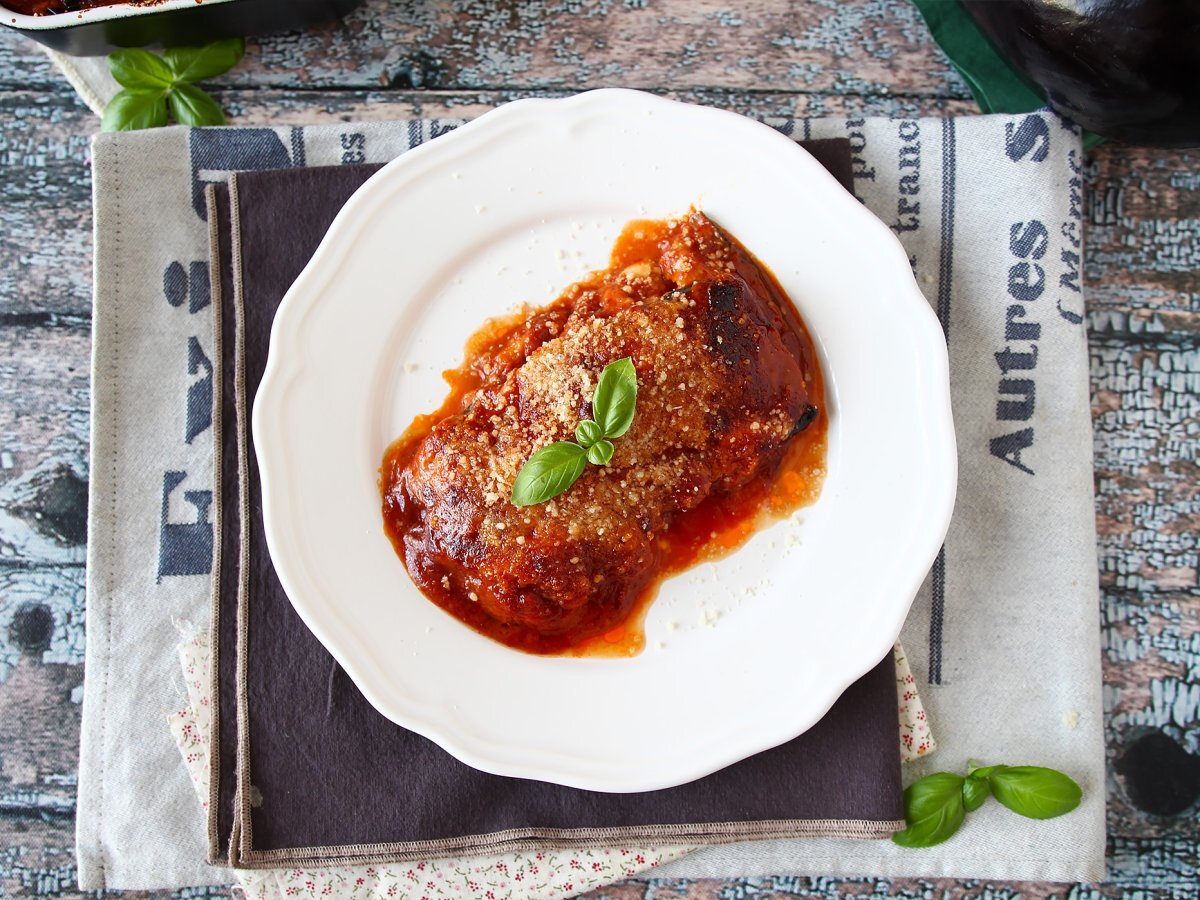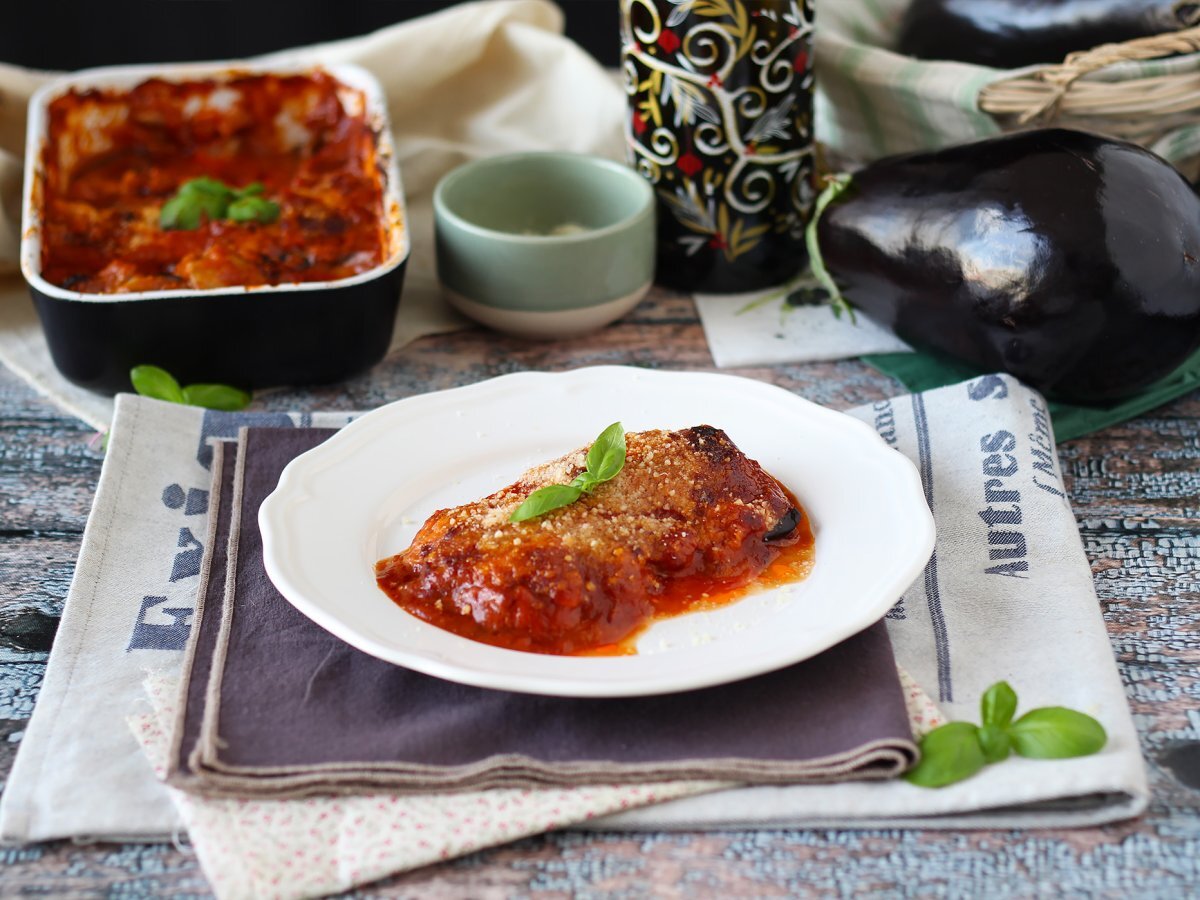 Questions:
You may like
Recipes

<! -- HB slmads - AD akcelo-->