Italian breakfast panini
Italian breakfast panini
This panini fit the bill perfectly. And as if that wasn't enough, the bread is given an extra shot of flavor by brushing it with a mixture of olive oil and Italian seasonings. Delicious!
Ingredients
---
---
---
2 (3/4 oz.) slices sharp Cheddar cheese
---
1 small Roma
tomato
, thinly sliced
---
1 small handful baby
spinach
leaves
---
4 slices cooked bacon or Canadian bacon
---
2 (3/4 oz.) slices Provolone
---
4 slices oatmeal, sourdough, or any dense bread
---
Balsamic glaze
---
3 Table spoons Olive oil mixed
---
1 tea spoon Italian seasoning
Preparation
Scramble eggs with salt & pepper.
Brush one side of each bread slice with olive oil mixture (this side will be out).
Layer cheddar cheese, tomato, spinach, bacon, eggs (drizzled with Balsamic glaze) and Provolone on 2 slices of bread, top with remaining bread.
Cook 3-5 minutes on panini grill or in a grill pan. Slice diagonally in half.
Yield: 2 servings or 4 half servings.
Photos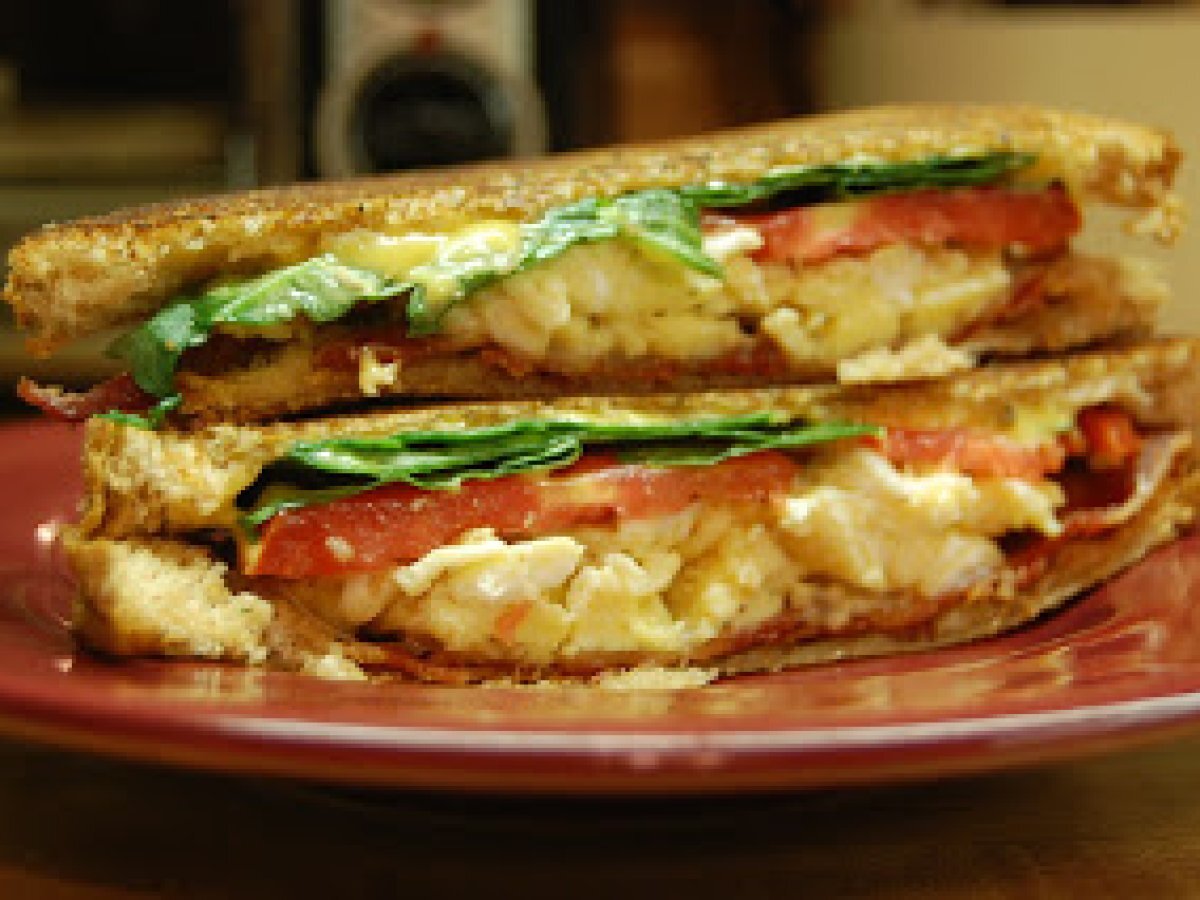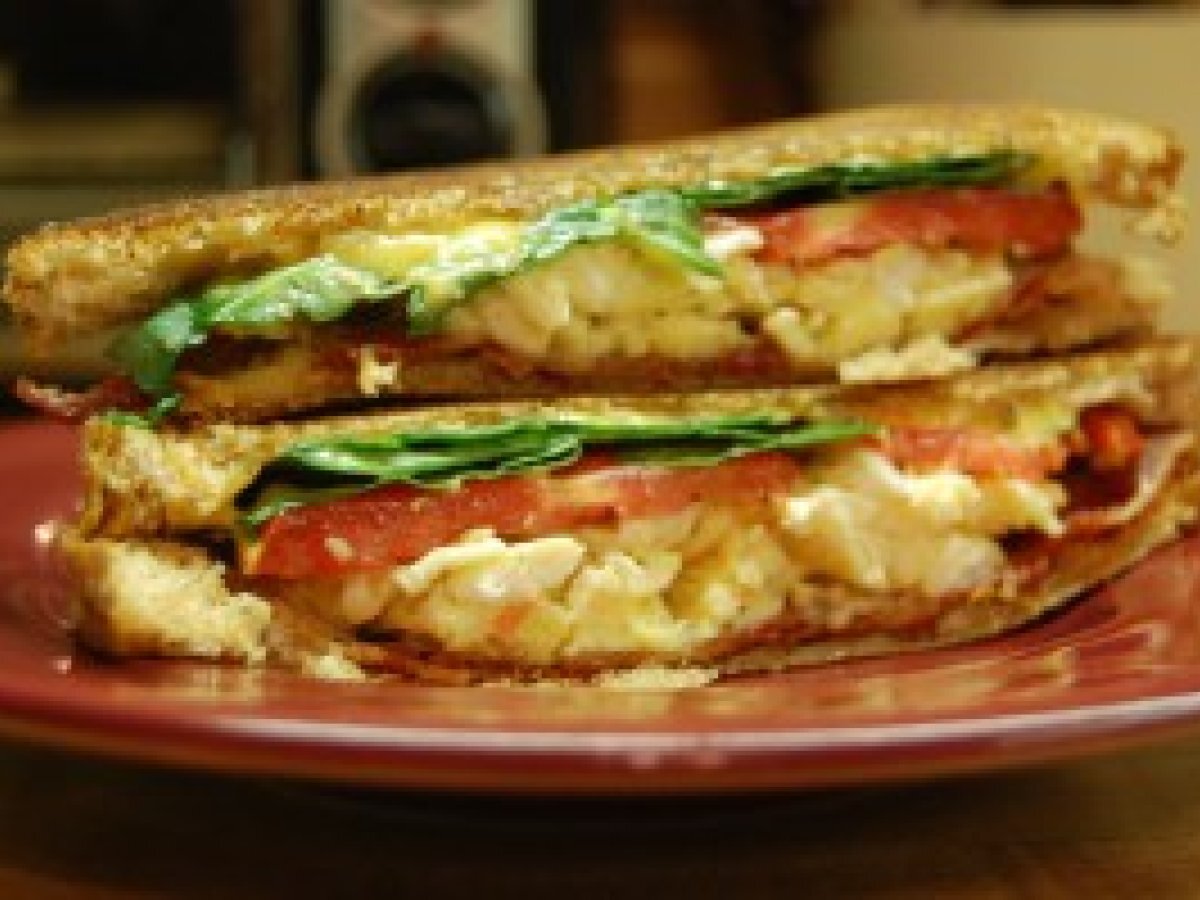 Questions:
Related recipes
Recipes