Korean bbq: marinated short ribs in lettuce leaves
Preparation
Cut the short ribs against the grain into slices about 1/4 inch thick. Whisk together all the marinade ingredients in a large baking dish.
Add the ribs and turn to coat. Cover and refrigerate for at least 1 hour or overnight; it is best if marinated overnight.
Heat grill to high. Remove short ribs from marinade and grill short ribs until slightly charred and tender and cooked to desired degree of doneness.
Serve short ribs in lettuce leaves with rice, gochuchang paste, and sesame seeds.
Korean Cucumber Salad (Oi Moochim):
Whisk together the vinegar, soy, sugar, gochuchang, and sesame oil in a large bowl. Add the cucumber and onion and stir until combined. Sprinkle with sesame seeds and let marinate at least 1 hour before eating.
Seasoned Gochuchang Paste (seasoned red pepper paste):
Combine all ingredients in a small bowl. Mix well.
Photos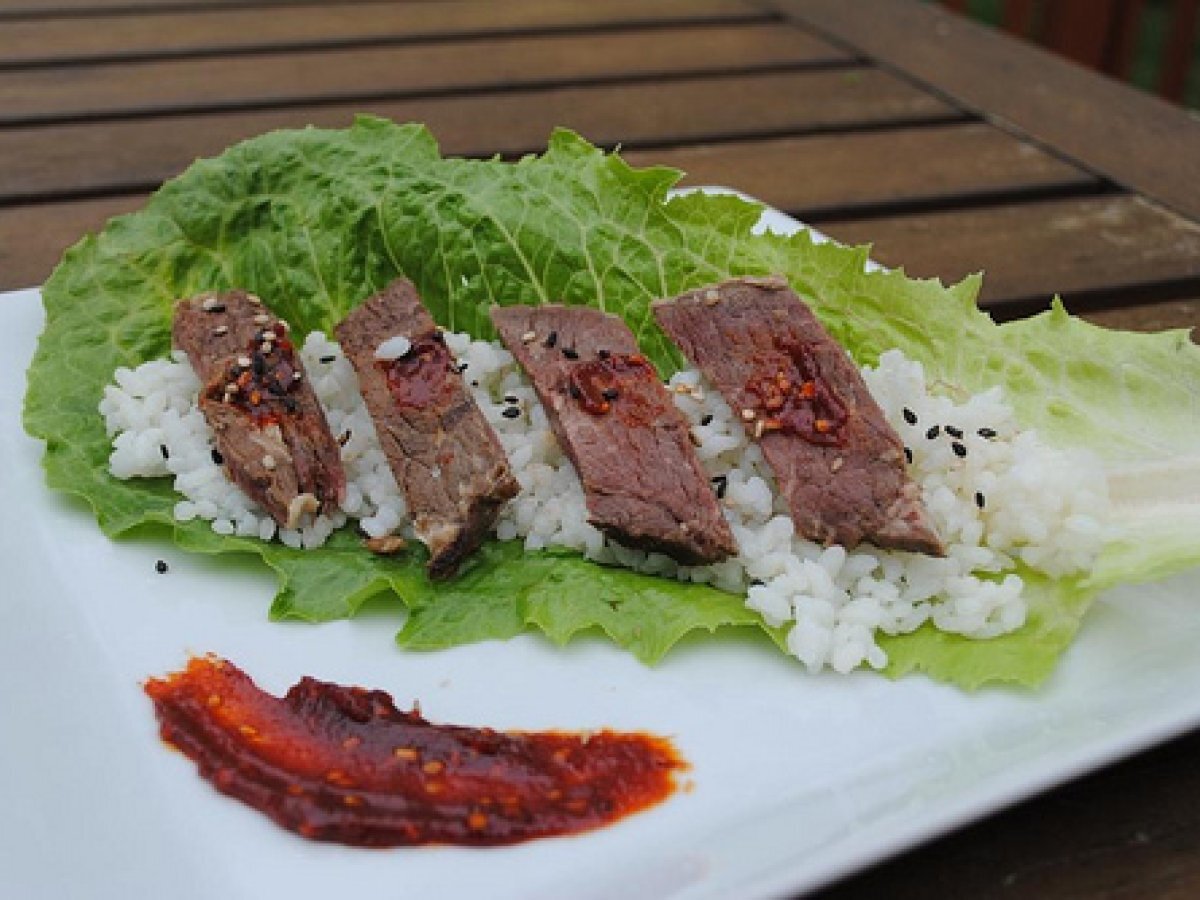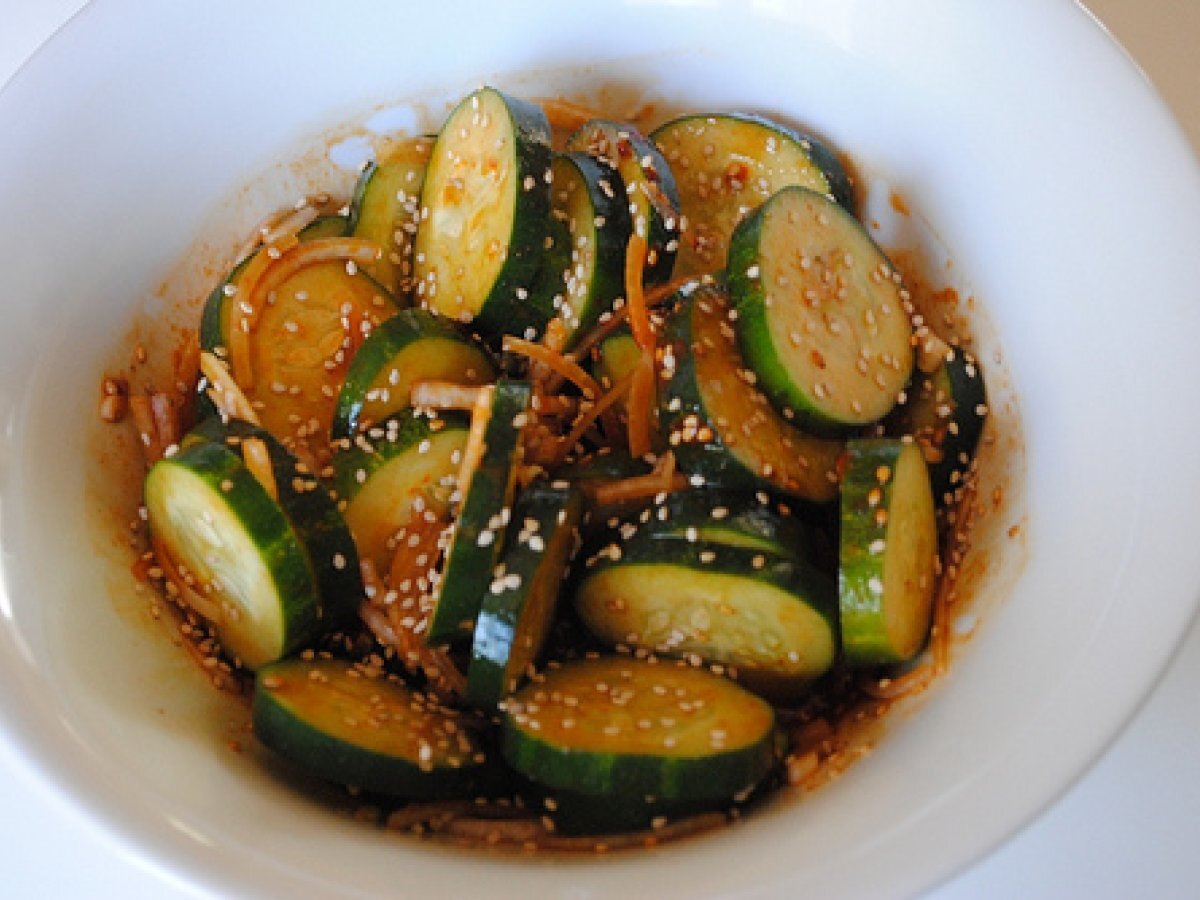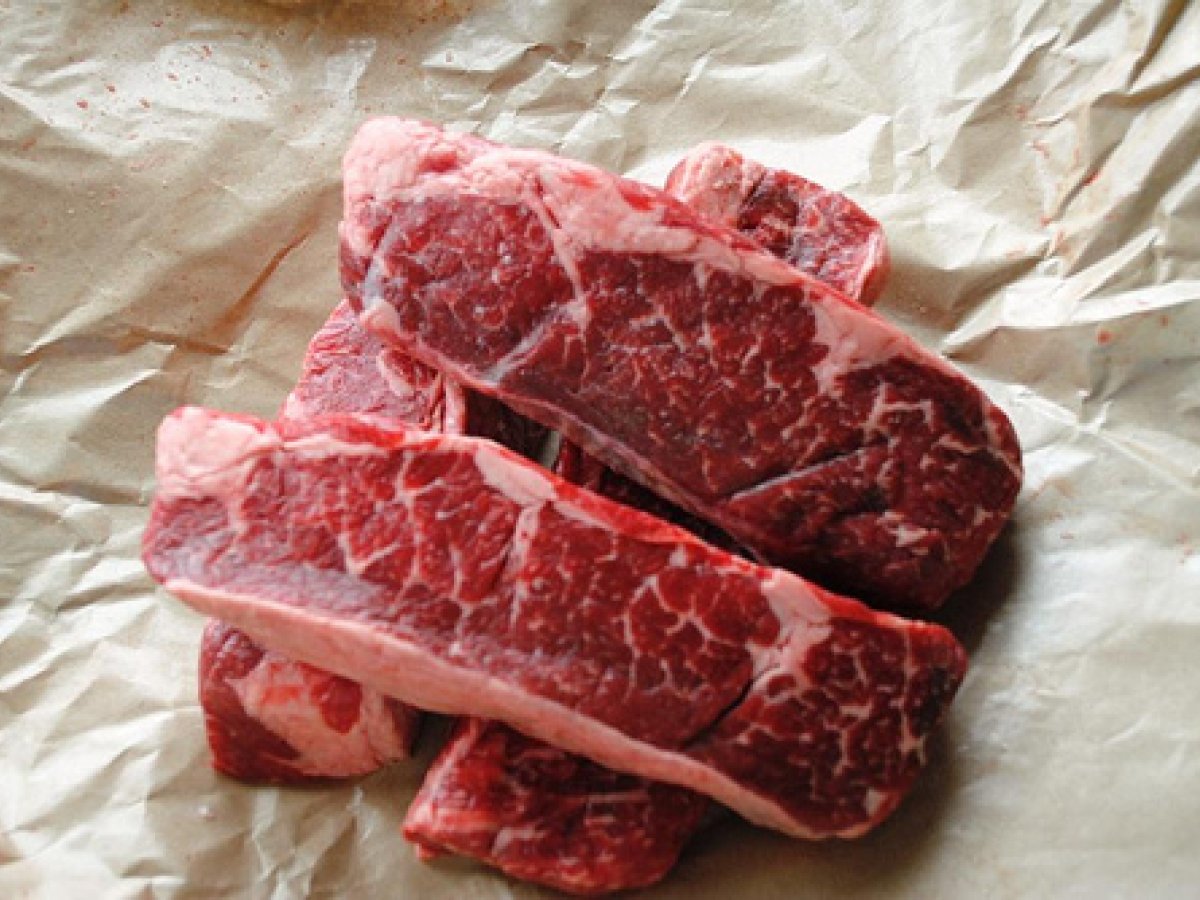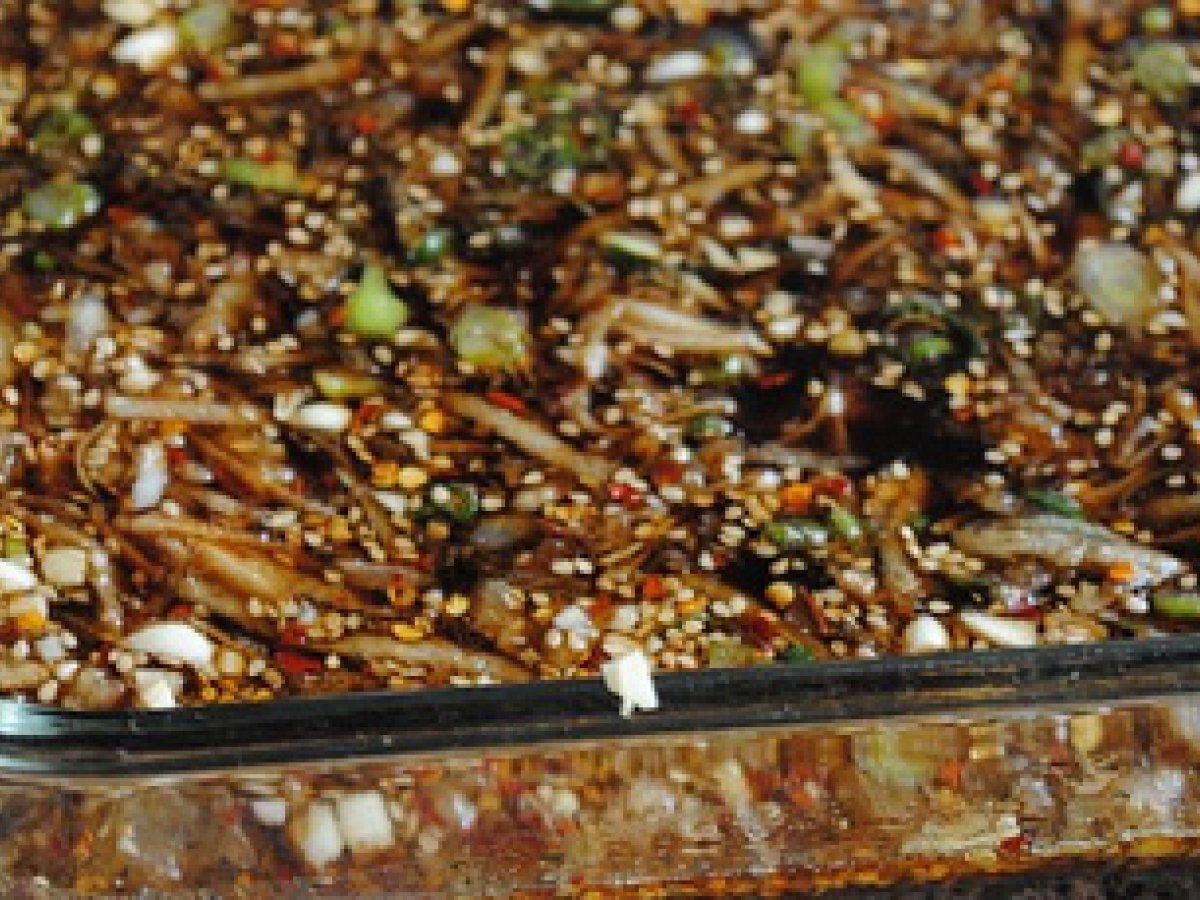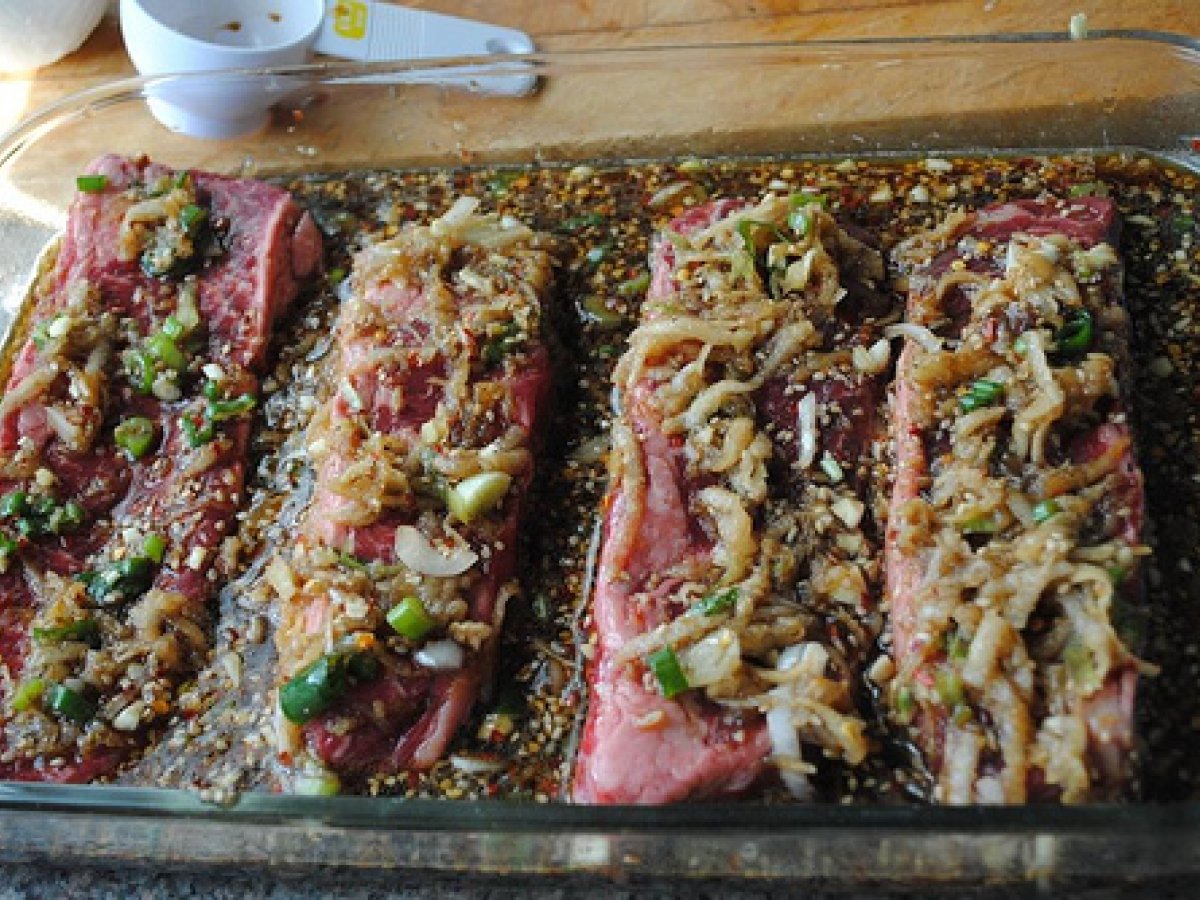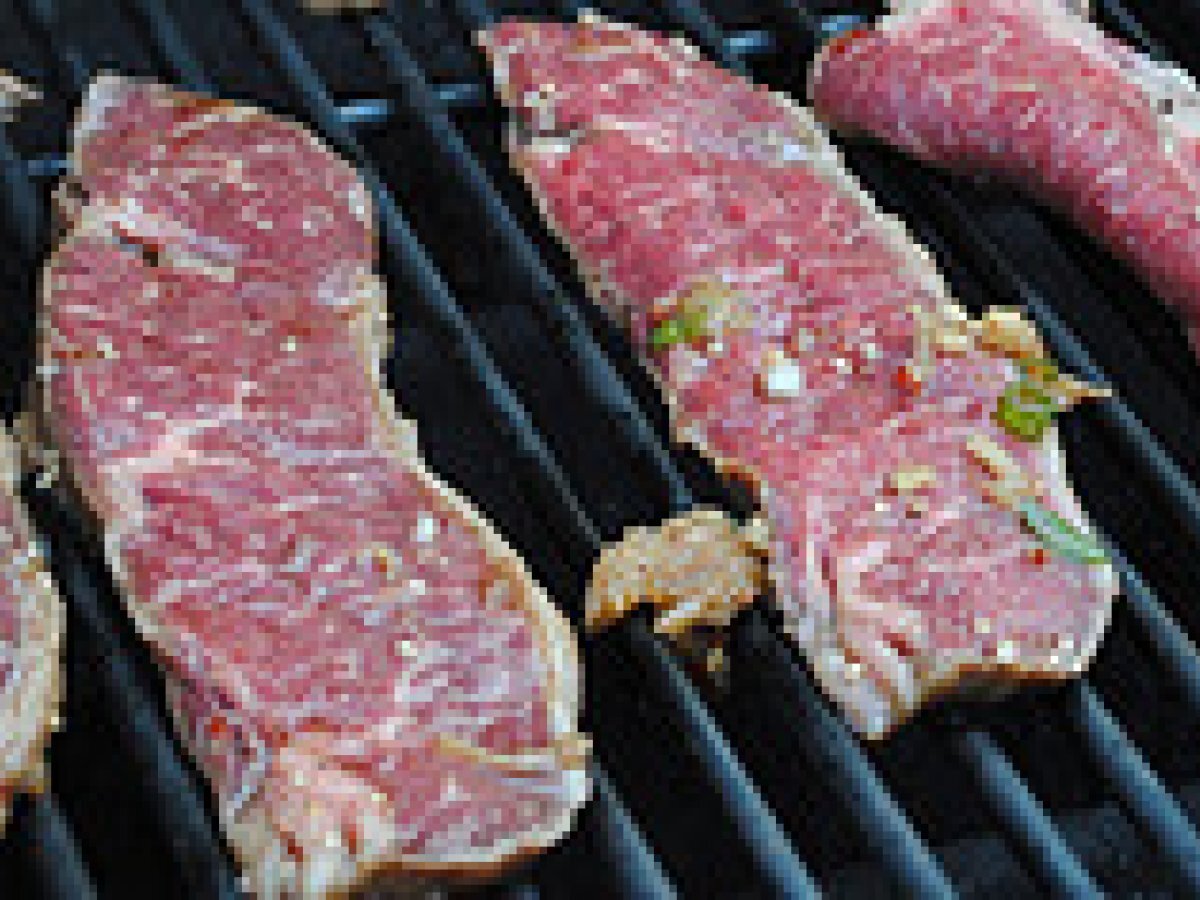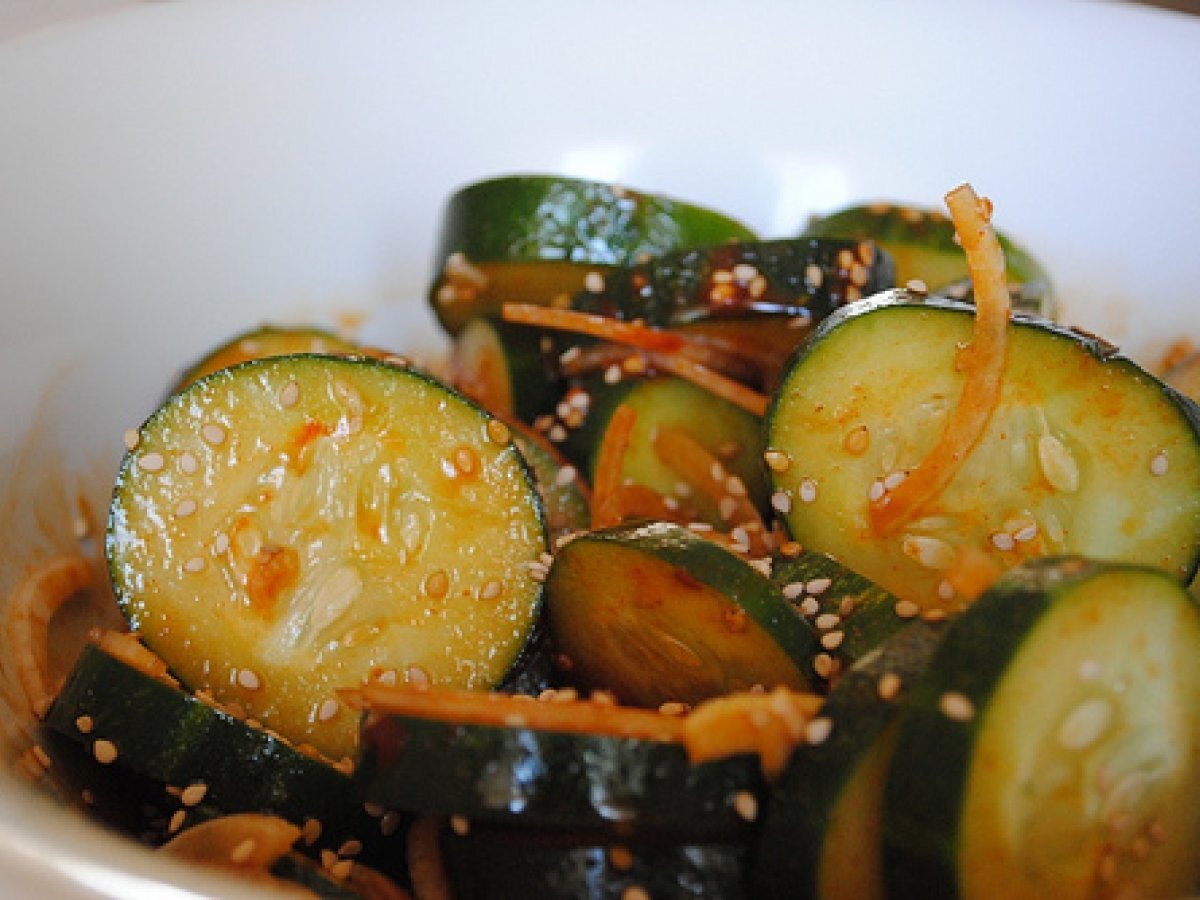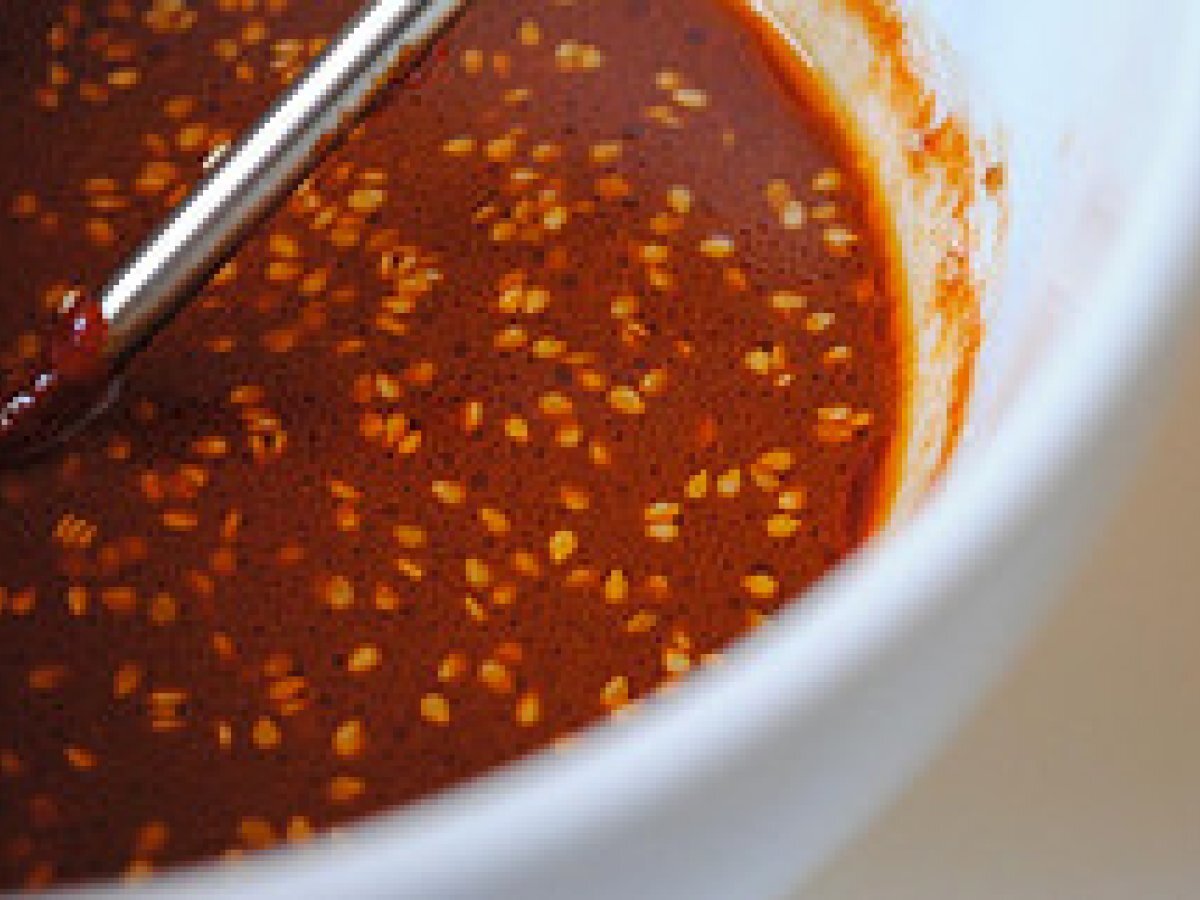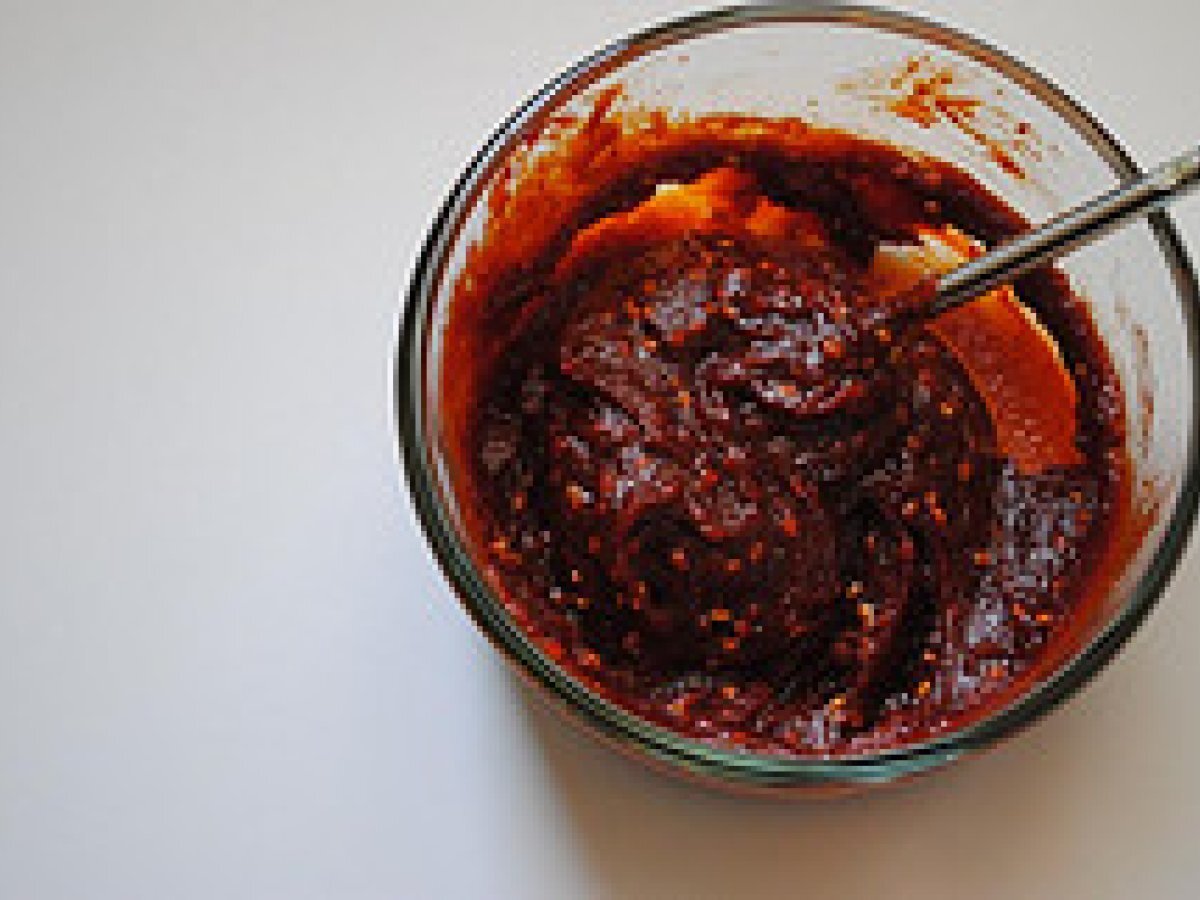 Questions:
You may like
Recipes