Korean beef bbq living lettuce wraps & a giveaway
Preparation
Marinate the beef short ribs. First soak ribs for an hour in clean water. Rinse the meat and pat dry with paper towel. Combine the beef, minced onion, garlic, soy sauce, kiwi, sesame oil, brown sugar and black pepper.
Allow to marinate for a few hours or overnight. Grill when ready. Cut into bite size pieces or into strips when ready to serve.
Slice the radish as thin as possible. Place the radish into a wide and shallow dish. Mix the vinegar, sugar, water and pour over the radish. The radish should be totally submerged. Pickle over night.
Prepare the rice noodle when ready. Take the noodles out of the plastic wrap. Place the noodles in a glass dish with a lid (not completely closed) and microwave for 40 second a total of three times.
Flipping noodle over each time checking for a soft consistency. Cut into pieces to fit into your lettuce wrap as the "rice".
Make wraps. Wash and prepare the lettuce leaves. Place the rice noodle on the lettuce, then the beef. Add the pickled radish and sprinkle with scallions and toasted sesame seeds.
Photos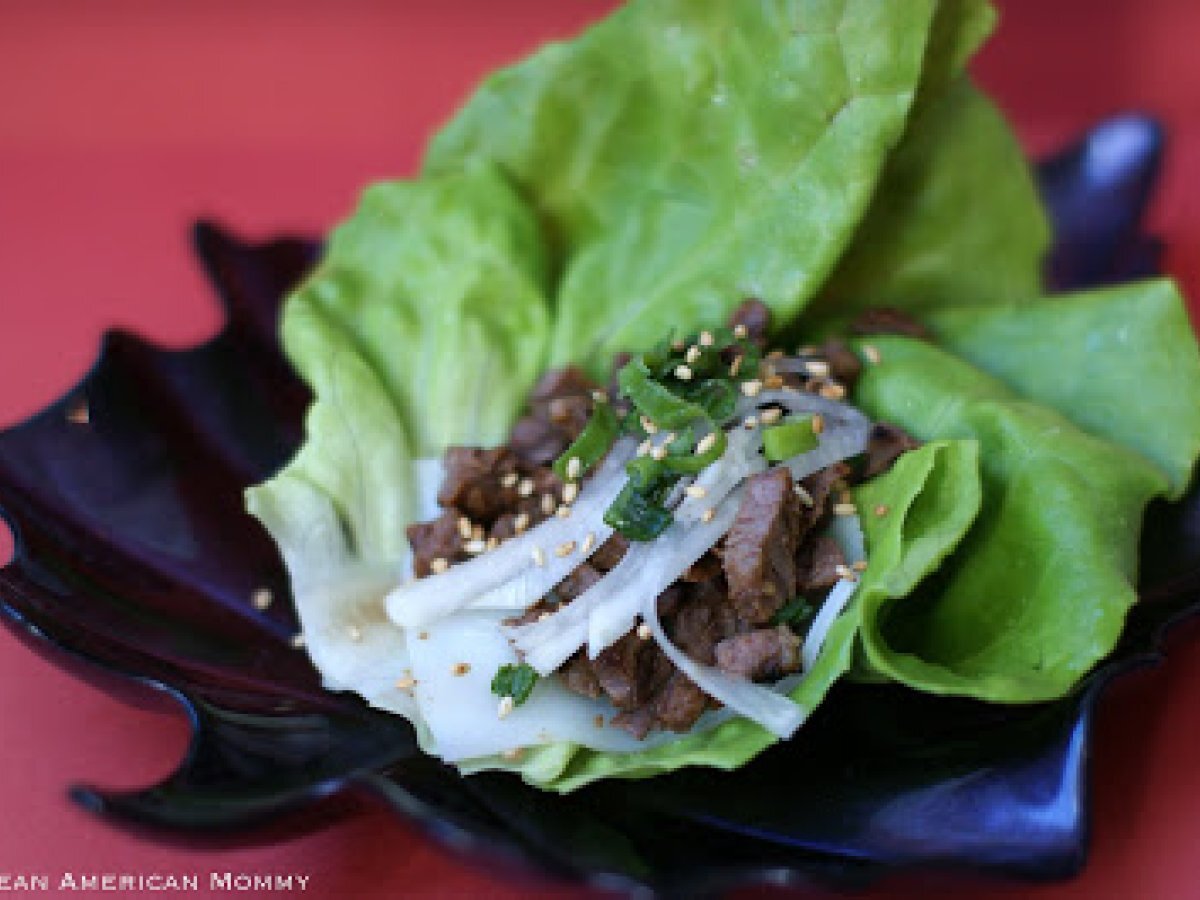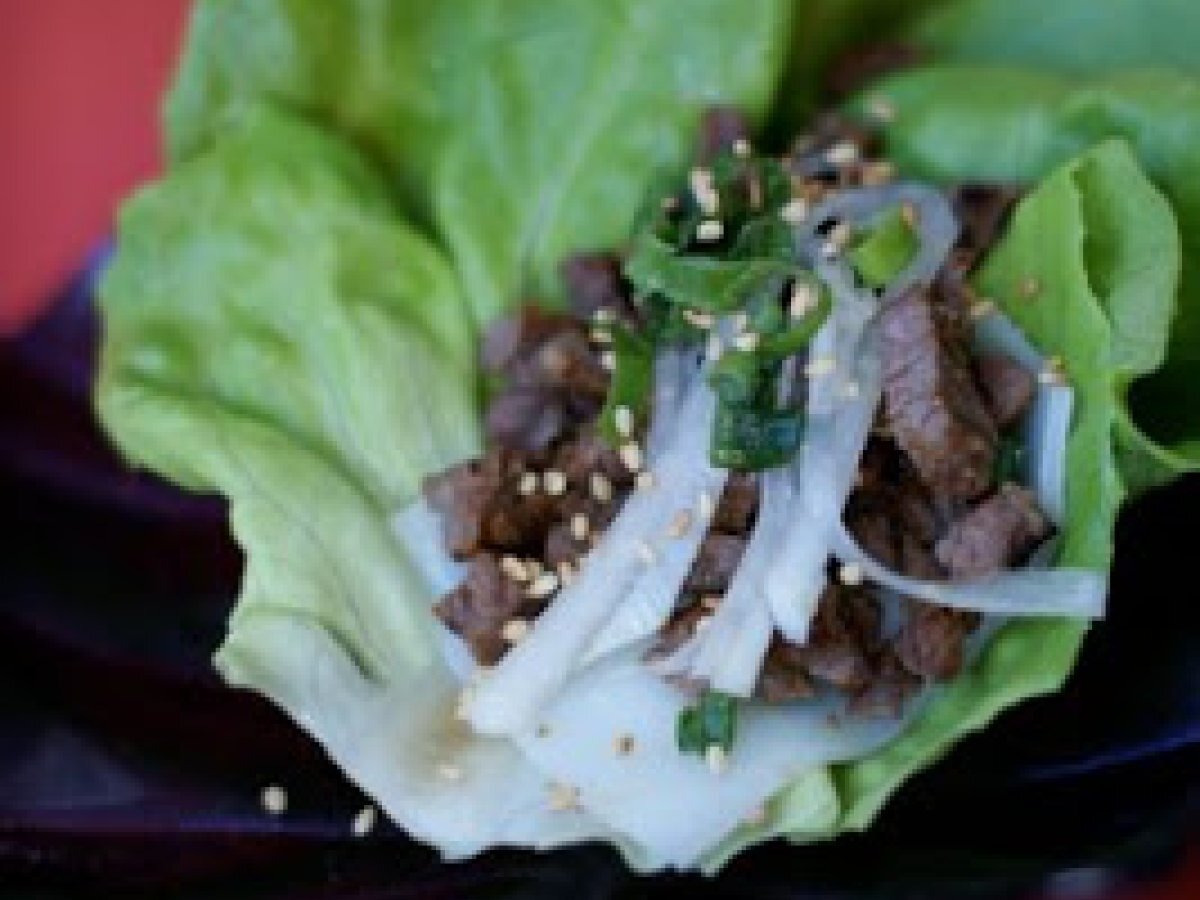 Questions:
You may like
Recipes